CONTENTS
Argus Report: Obama & Romney neck and neck around the nation, what role will long voter lines play through Nov. 6 in FL?
Florida: Sunshine State sheds $2 billion of its $26 billion in debt through 2012, but at cost to schools districts COP's
Miami-Dade County: With early voting long lines at the 20 polls, what will happen to voter turnout if rain comes to South Florida in the days ahead? Wait times at polls on www.miamidade.gov/election
Miami-Dade Public Schools: Supt. Carvalho gets another feather in the cap with Broad Prize win, cheerleader for $1.2 billion bond, has to cut 10 percent of schools in years ahead
Public Health Trust: JHS ends the year in the black, but looming new challenges with healthcare reform coming and major health system competition in Miami-Dade
City of Miami: Sarnoff votes Saturday, big Obama supporter in 2008, but is cool in support this year with no campaign signs on his center Grove compound
Village of Coconut Grove: Miami Fire Rescue comes to scene of downed large tree branch on Main during storm and rush hour, with truck's chainsaws dispatching the wayward log
City of Miami Beach: Head of procurement Lopez is popped by state attorney for taking bribes from almost 16 companies over seven years
City of Coral Gables: Gables library slammed with early voters on Saturday, length of time to wait to vote on county's election webpage
City of South Miami: Police Chief faces ethics violations after county ethics commission finds probable cause
City of Homestead: Wings Over Homestead Air Show coming to Miami-Dade County November 3rd and 4th
City of Opa-Locka: Code enforcement officer hit with ethics complaint and pleads no contest with $500.00 fine in settlement
City of Doral: Mayor Bermudez sends condolences to new school board member on death of her daughter Andrea in car crash
Town of Golden Beach: Two officials get Letter of Instruction from ethics commission; each has to pay $250.00 for cost of investigation
>>> Other stories around Florida
Broward County: Sheriff Lamberti and challenger Israel at each other's political throats, a rematch of 2008, how low will they go?
Palm Beach County: Boca Raton Attorney Arrested by feds on Securities Fraud Charges
St. Lucie County: Port St. Lucie Woman Charged with Preparing False Income Tax Returns
Okaloosa County: Gov Scott taps Charles "Kelly" Windes Jr. to Board of County Commissioners, District 5.
Community Events: Multi-County Climate Change Summit in Dec. – School Readiness Workshop — Regional Planning meetings around the counties — Arsht Center events– Kristi House event
Editorials: "Let's work together," say the candidates, but this false rhetoric is driving voters to become independents, is third national party the answer? — Check out the past national story in the Tribune papers:  Paperwork Tiger By Maya Bell, Miami Bureau, Orlando Sun-Sentinel January 20, 2003 >>> And a 2004 UNC Chapel Hill study of the Southeast United States 15 states media outlet study where the Watchdog Report is listed as writing a "influential" column in Florida with over 100,000 readers: http://www.unc.edu/~davismt/SouthNow.pdf
Letters: Cordis Corp friends and alumni will gather for memorial service for long serving VP Chick McDowell Nov. 4 in Bal Harbour
Sponsors – Publisher's mission statement & Subscription information is at the bottom of this issue — Scroll down for all the headline stories text
>>> Just because you do not take an interest in politics does not mean politics will not take an interest in you. –Pericles (430 B.C.)
>>> If you wish to be deleted, just e-mail me with that message and you are free to e-mail this on to friends.

>>> The Watchdog Report publisher would like to thank the John S. and James L. Knight Foundation www.knightfoundation.org for funding by the Knight Foundation with technical support from the Knight Center for International Media http://knight.miami.edu within the University of Miami's School of Communication www.miami.edu to maintain my webpage. The Watchdog Report webpage is free, has no ads, pops-up and is just the news in a mainstream reporting manner.
ARGUS REPORT – Heard, Seen on the Street
>>> Obama & Romney neck and neck around the nation, what role will long voter lines & storm play through Nov. 6?
President Barack Obama and former Massachusetts Gov. Mitt Romney made there last case with the American people Monday, with absentee ballots being mailed in and early voting in Miami-Dade beginning Oct. 27. Florida has been swinging back and forth from a red to blue state in the polls when it comes to the presidential match up and depending how the state breaks. The Sunshine State could be the one falling domino for either candidate that puts them over the top Nov. 6. This recent debate, the third one, was on foreign policy and much of it revolved around the Middle East and other trouble spots including Iran and its nuclear bomb ambitions that have been coming to the forefront along with other national security issues, and when it came to these foreign affair policies and the United States future security issues. The two men overall were strikingly similar during the debate in what should be done in the months and years ahead, with Romney wanting to build up and make the nation's navel assets more robust, that Obama said was not necessary in today's world and saying the threats to the countries of the planet today are not what they were in decades past.
Obama was given an edge in the match-up after numerous gaffs by Romney during the initial campaign but the president's lackluster performance in the first debate in Denver revived the faltering governor's campaign. And the GOP challenger has not looked back, is shedding some of his more conservative comments, and has changed tact to wanting to bring the political parties together. And to make Congress work, a theme Obama once touted when he first ran but has been stymied over the past four years with a Republican House the last two years, and a determined minority of the GOP in the Senate. Now since Saturday with early voting in full swing in South Florida where long lines with waits from an hour to four hours are being reported. Voters are now doing their civic duty, the voter fervor for the president is muted from 2008, and it is reflected by the number of political yard signs supporting the president versus in the first race where his face and signs were plastered on any usable wall or lawn. And political pundits are wondering what the effect of Hurrican Sandy might be on the election as it takes am at the nation's voter rich Northeast region with 60 million residents where a significant strike could slow down early voting and could lead to a freak of nature causing voter suppression at the polls, especially if widespread power is lost throughout the region given the unusually large size of the storm.
What about major newspaper endorsements?
The major daily newspapers are making their endorsements for president and Obama has a slight lead with Romney having 15 endorsements to the presidents 17 but there were four Obama defections from papers that endorsed the president back in 2008. And The Miami Herald has once again endorsed Obama, but the Sun-Sentinel this year went for Romney and it further shows how split the nation is including the press and major media outlets on the candidates.
What are the wait times at the 20 Miami-Dade County Early Voting Poll sites? >> To find out what the wait times are at a Miami-Dade County Early Voting site go to http://www.miamidade.gov/elections/releases/08-10- 23_early_voting_increase_decrease.asp
>>> White House FEMA press release on Hurricane Sandy: FEMA Urges Residents to Take Steps to Prepare as Hurricane Sandy Approaches

At the direction of President Obama, the Federal Emergency Management Agency (FEMA) is coordinating the federal government's support and preparations to support states potentially affected by Hurricane Sandy. Today, the President was briefed by Homeland Security Secretary Janet Napolitano, FEMA Administrator Craig Fugate, National Hurricane Center Director Dr. Rick Knabb, and Homeland Security Advisor John Brennan on Hurricane Sandy and ongoing federal actions to prepare for the storm as it continues to move toward the United States mainland. The President has directed Administrator Fugate to ensure that federal partners continue to bring all available resources to bear to support state and local responders in potentially affected areas along the Eastern seaboard as they prepare for severe weather.
FEMA and its federal partners, through our National Response Coordination Center in Washington and our regional offices in Atlanta, Philadelphia, New York City, and Boston, continue to closely monitor Hurricane Sandy and remain in close contact with state emergency management partners in potentially affected states along the East Coast. In advance of any potential impacts of the storm, and in coordination with the states, FEMA proactively deployed liaison officers to emergency operation centers in the District of Columbia, Maine, Maryland, Massachusetts, New Jersey, New York, Pennsylvania, Rhode Island and Virginia to help coordinate if additional support is needed.  In addition, and at the request of the states, FEMA deployed Incident Management Assistance Teams to states along the East Coast including Connecticut, Delaware, Maryland, Massachusetts, New Hampshire, New Jersey, New York, North Carolina, Pennsylvania, Rhode Island, Vermont and Virginia to assist state and local partners as they prepare for the severe weather. FEMA Incident Management Assistance Teams are rapid-response teams comprised of trained, specialized personnel able to deploy within hours to help coordinate with state officials to identify needs and shortfalls impacting disaster response.
U.S. Northern Command deployed Regional Defense Coordinating Officers (DCO), and portions of the Defense Coordinating Element (DCE), in advance of the storm, to validate, plan and coordinate potential Department of Defense (DOD) support of FEMA's response operations and to facilitate DOD support of life-saving and response operations.  FEMA and DOD are establishing Incident Support Bases in Westover, Mass. and Lakehurst, New Jersey to position supplies including water, meals, blankets and other resources closer to potentially impacted areas, should they be needed. At all times, FEMA maintains commodities, including millions of liters of water, millions of meals and hundreds of thousands of blankets, strategically located at distribution centers throughout the United States and its territories, including Atlanta, Ga. and Frederick, Md., if needed and requested. "This is a large storm that is forecasted to impact the Mid-Atlantic and other parts of the East Coast with strong winds, coastal flooding, inland flooding, rain and snow," said FEMA Administrator Craig Fugate. "People should be ready for the possibility of power outages paired with cold temperatures.  Now is the time to prepare – review your emergency plans, check your supplies and stay informed."
According to the NOAA National Weather Service 2 p.m. advisory, tropical storm warnings and watches remain in effect for portions of the coastal areas in the Carolinas.   In addition, gale, storm and high wind watches and warnings are in effect for some areas. The Department of Energy (DOE) is working closely with FEMA, and in support of state and local officials who are responsible for working with utilities as they prepare for storms, deployed emergency response personnel to FEMA Regional Response Coordination Centers (RRCC) in Massachusetts, New York, and Pennsylvania, and additional personnel are on standby to assist.  DOE is working with states and local partners as the electric industry begins the process of pre-mobilizing storm and field personnel to assist in power restoration efforts.  The Department will provide Hurricane Sandy Situation Reports as appropriate once the storm hits. These reports will be available to the public and will detail the storm's impacts and the restoration activities being taken by the energy sector. In anticipation of the potential impact from the storm, the American Red Cross is mobilizing hundreds of disaster workers, readying shelters and coordinating efforts with community partners in potentially affected states. Relief supplies like cots, blankets, ready to eat meals and snacks also are being moved into place to support sheltering efforts. To find an open Red Cross shelter, download the Red Cross Hurricane app or visit redcross.org.
The U.S. Coast Guard continues to assess and advise status of ports along the East Coast and encourages boat owners to take safety precautions to secure their boats.   The U.S. Department of Agriculture reminds individuals that there are tips that they can take now to prepare in advance for a power outage. This information is distributed publicly and also found on their websites. The Federal Aviation Administration (FAA) is monitoring the storm and will take steps to prepare and protect FAA facilities and equipment that are in the projected path of the storm, including control towers, radars and navigational aids. The FAA's top operational priority is to quickly re-establish air traffic service to support disaster relief efforts. The FAA Air Traffic System Command Center will maintain constant communications with the airlines, the military, business aviation and airports in the storm's path. They will advise the FAA about their flight schedules and plans to evacuate aircraft from affected areas and the FAA will share information about the status of the air traffic control system and availability of air routes.
Now is the time to prepare your family, home or business to lessen the impact of severe weather.  Coastal and inland residents should ensure that their families have an emergency plan and emergency kits in their homes and cars.  Some of the items in a basic emergency kit include: one gallon of water per person per day, for drinking and sanitation; at least a three-day supply of non-perishable food; battery-powered radio and a NOAA Weather Radio; flashlight and extra batteries; and First Aid kit.  Those in areas where the storm is expected to produce snow should also have supplies in their emergency kits such as rock salt or environmentally safe products to melt ice on walkways, snow shovels, adequate clothing and blankets to keep warm and heating fuel like dry, seasoned wood for the fireplace or wood-burning stove. Both hurricanes and winter storms often cause power outages, take steps now to ensure you can sustain yourself for at least 72 hours if needed.
Everyone should familiarize themselves with the terms that are used to identify a severe weather hazard. A Tropical Storm Warning means that tropical storm conditions are expected within 36 hours. A Tropical Storm Watch means that tropical storm conditions are possible within 48 hours. A Winter Storm Warning means that hazardous winter weather conditions are expected within 24 hours. A Winter Storm Watch means that hazardous winter weather conditions are possible within 48 hours. The potential for heavy rains can also lead to flooding, or flash flooding in some areas.  Driving through a flooded area can be extremely hazardous. Remember – turn around, don't drown. >>> More information about what to do before, during and after a disaster can also be found visiting ready.gov and listo.gov. The FEMA mobile site (http://m.fema.gov ), smartphone app (http://www.fema.gov/smartphone-app ), and text messages (http://www.fema.gov/text-messages ) also provide regular updates. Sharing information using social media tools is also a good way for residents to stay informed. Follow FEMA online at http://blog.fema.gov, www.twitter.com/fema , www.facebook.com/fema , and www.youtube.com/fema .
>>> Press release: NewsmaxZogby Tracking Poll Obama & Romney All Tied Up in Virginia, 48%-48%; Kaine's Lead is Gone as Allen Pulls Even, 45%-45%

A brand new NewsmaxZogby Poll shows President Barack Obama's ever-so-slight lead over GOP challenger Mitt Romney is gone in the third day of tracking among Virginia likely voters, the race is tied at 48%. The online poll of 834 likely voters was conducted Tuesday (October 23) through Thursday (October 25) and has a margin-of-sampling error of +/- 3.5 percentage points. The joint venture between Florida-based publisher and New York State-based pollster will feature tracking polls in Ohio, Florida, Virginia and nationally right up to Election Day. All reported results include voters who have already voted and those voters initially undecided who indicated they are leaning toward a candidate.
In the third release of the three-day tracking of Virginia voters, the President leads among Democrats (92%-7%), in the Northern Virginia-DC suburbs (48%-43%) and Richmond-Norfolk region (56%-41%), 18-29 year olds (56%-42%), 30-49 year olds (55%-41%), African Americans (96%-3%), liberals (86%-13%), Moderates (57%-39%), women (51%-46%), and the Creative Class (52%-43%).
Governor Romney now leads with independents (46%-42%), and continues leading among Republicans (91%-7%), voters over 65 (60%-36%), conservatives (78%-17%), whites (60%-35%), evangelicals (57%-40%), married voters (55%-41%), men (49%-46%), and investors (56%-41%).
By 51%-46%, more Virginia likely voters disapprove than approve of President Obama's job performance. The groups contributing to President Obama's job performance disapproval include independents (54%-40%), 50-64 year olds (58%-41%), voters over 65(63%-36%), and whites (65%-34%). At the same time, 47% of poll respondents feel that it is time for someone new as President, and 44% say the President Obama deserves to be reelected… Pollster John Zogby: "It has been said that we will know how this race ends when we know Virginia and Ohio, the only issue is that we don't know when we will know. Today's, numbers validate that. I have been asked many times if Libertarian Gary Johnson could be a decisive factor. In the multi candidate matchup the results are Obama 47.8%, Obama 45.8%, and Johnson 1.9%. Ask me again – maybe."… >>> About Zogby Analytics:  For three decades, the Zogby companies have produced polls with an unparalleled record of accuracy and reliability. Zogby telephone and interactive surveys have generally been the most accurate in U.S. Presidential elections since 1996. >>>Other News Releases available at – http://www.jzanalytics.com
>>> Press release: U.S. – Israel Security Cooperation Remains Essential, Ros-Lehtinen Says Congress is Fully Committed to Assistance to Israel
U.S. Rep. Ileana Ros-Lehtinen (R-FL), Chairman of the House Foreign Affairs Committee, today made the following statement on the recent rocket attacks against Israel by Hamas.  Statement by Ros-Lehtinen: "The rocket attacks launched against Israel by Hamas in the past two days are a devastating reminder of the threats posed to Israel in its own backyard, and why close U.S.-Israel security cooperation and assistance is critical. "Many of these rockets were intercepted by Israel's Iron Dome missile defense system.  While the Administration had proposed cutting funding for the Iron Dome this year, Congress stepped in to restore the funding for this vital defense system.  We remain firmly in Israel's corner against the number of threats it faces from extremists and their state-sponsors, and will continue to support a wide range of security assistance to our friend and ally. "Congress remains committed to ensuring the safety and security of Israel and Israelis. We will continue to ensure that Israel has the ability to protect its citizens against these assaults by violent extremists."
>>> AHA press release: Public urged to respond, act FAST when stroke strikes suddenly – Message on World Stroke Day, Oct. 29: Stroke is preventable, treatable and beatable
On World Stroke Day, Oct. 29, the American Stroke Association, a division of the American Heart Association, is urging people globally to reduce the threat of stroke in their lives and in the lives of loved ones. Stroke is the second-leading cause of death in the world behind heart disease and a leading cause of severe, long-term disability. In the United States, someone suffers a stroke every 40 seconds, and someone dies of a stroke every three to four minutes.
Knowing the warning signs can help people get to a hospital quickly to be assessed for a clot-busting drug, which may reduce disability or death from stroke.
An easy way to recognize the sudden signs of stroke is to remember F.A.S.T:
F – Face Drooping – Does one side of the face droop or is it numb? Ask the person to smile. A – Arm Weakness – Is one arm weak or numb? Ask the person to raise both arms. Does one arm drift downward? S – Speech Difficulty – Is speech slurred? Is the person unable to speak or hard to understand? Ask the person to repeat a simple sentence like: "The sky is blue." Is the sentence repeated correctly? T – Time to call 9-1-1 – If the person shows any of these symptoms, even if the symptoms go away, call 9-1-1 and get the person to the hospital immediately. >>> Stroke affects 795,000 Americans annually. Yet in a November 2011survey commissioned by the American Stroke Association, only 63 percent of adults could name one or more stroke warnings signs. Immediately after exposure to the F.A.S.T. acronym, 87 percent of adults could recall at least one correct sign. "Stroke is the No. 1 preventable cause of disability," said Ernesto Perez, President and CEO of Dade Medical College and the chairman of the 2013 Miami Heart & Stroke Ball.  "All Americans should know the stroke risks and work toward ideal cardiovascular health every day to prevent stroke."
An important part of prevention is education, which is why on Oct. 29, World Stroke Day, the American Stroke Association and Sorbo are asking people to post Instagram photos of themselves holding signs that complete the following thought: "Because I Care About Stroke …" To learn more about stroke go to strokeassociation.org/worldstrokeday
>>> All photos in the Watchdog Report are taken from public government sites, and the Report goes on line at www.watchdogreport.net on Monday sometime during the day usually. >>> If you believe it is important to have someone watching your public institutions consider supporting the Watchdog Report for I am a low cost news service, yet I do have to live, thank you! Further, I have been honored over the years by being named a WFOR-4 Hometown Hero in 2000, being profiled in a major way by The Miami New Times and was Best Citizen in the 2003 Best of Miami of The Miami New Times, profiled twice in The Miami Herald, and the Orlando Sentinel ran a nationwide story on me in the Tribune papers on Jan. 2003, and UNC Chapel Hill named me one of the top columnists in Florida in a  multi-state study of the media back in 2004. I also thank Joseph Cooper for the opportunity to be on the WLRN/NPR showTopical Currents on www.wlrn.org 91.3 FM since 2000, including yearly election coverage since then, and also numerous times over the past decade. Further, I am a frequent guest on WWW.WPBT2.ORG on Helen Ferre's show Issues, and have also appeared on  Eliott Rodriguez's show News & Views on www.CBS4.com and The Florida Roundup on www.wlrn.org
FLORIDA
>>> Sunshine State sheds $2 billion of its $26 billion in debt through 2012, but at cost to COP's
Chief Financial Officer Jeff Atwater elected in 2010 in a press release last week announced the $26 billion of state debt by the end of the year will have been reduced by $2 billion over the last two years. And while people around the nation are looking at the $16 trillion plus obligation the federal government has, and Florida taxpayers exposure >>> Here is the state of Florida federal debt clock http://usdebtclock.org/state-debt-clocks/state-of-florida-debt-clock.html. Florida has been paring back its bond exposure, along with refinancing old paper issued at the significantly lower interest rates that the markets are offering now. In the Sunshine State, much of the past debt was for Certificates Of Participation (COP's), a state financial instrument used to fund public schools capital needs for the state's 67 districts. But the Republican Legislature has stifled that funding stream and in the last legislative session, elected state leaders only budgeted $50 million for capital school projects, and this money was directed to be used for charter schools around the state. http://www.sunshinestatenews.com/story/florida-debt-decline-again-year-trend-now-going-down
>>> FLORIDA CONTINUES TO LEAD ALL STATES IN UNEMPLOYMENT RATE DROP Rate drops 2.4 percent since December 2010; Florida ranks first in country in unemployment improvement
Press release: With another month of a declining unemployment rate, Florida continues to lead the nation in the largest drop in its unemployment rate since December 2010 at 2.4 percent (seasonally adjusted). Florida's unemployment rate has now declined over the year for 22 consecutive months. "The changes we're making in our state are creating an environment that fosters job creation and economic development," said Governor Rick Scott. "We have more work to do, but we are headed in the right direction of ensuring that our state can globally compete and that we have the nation's most skilled and talented workforce."
This continues a trend of positive indicators in the state's improving economy. Florida's unemployment rate declined to 8.7 percent for the month of September with 3,500 new private sector jobs created. The September 2012 rate was 1.7 percentage points lower than the year-ago rate of 10.4 percent. Florida has experienced positive annual job growth now for 26 consecutive months, and the job growth month-to-month has been positive for 12 of the last 15 months. Florida job postings increased sharply in September 2012 compared to the previous September by 35,277 (an increase of 15.1 percent), for a total of 268,575 openings (seasonally adjusted). Additionally, the state's 24 Regional Workforce Boards reported a record of more than 52,983 Floridians placed in jobs during the month.
>>> Press release: At a meeting of the Florida Cabinet this week, the Division of Bond Finance reported that the Florida has reduced its outstanding debt by $2 billion over the last two years. Total state outstanding debt decreased by approximately $500 million in 2011 and is expected to decrease by $1.5 billion this year. Ben Watkins, director of the Division of Bond Finance, also reported that ongoing debt refinancing has saved taxpayers an additional $744 million on future interest payments over the last two years. Of this, $53 million in interest savings was achieved by using the state treasury as an investment vehicle to assist in bond refunding.
We have proven yet again that an unwavering commitment to making tough decisions in tight financial times equates to a more prosperous Florida. These decisions have preserved our AAA credit rating, reduced our debt and continued to cultivate an attractive, stable business environment. Additionally, we have refinanced our outstanding debt to lower interest rates, which serves as another example of how fiscal discipline helps keep money in the pockets of hardworking Floridians. I commend Director Watkins for his diligent efforts and commitment to our fellow Floridians.
>>> Press release: The Children's Trust (of Miami-Dade County) was awarded the "Certificate of Achievement for Excellence in Financial Reporting" by the Government Finance Officers Association of the United States and Canada (GFOA) for its Comprehensive Annual Financial Report (CAFR). The Trust was notified Wednesday, Oct. 24 by the GFOA that it had been granted the "Certificate of Achievement," the highest form of recognition in the area of governmental accounting and financial reporting. A panel determined that The Children's Trust Finance Department had met the high standards of the program including demonstrating a constructive "spirit of full disclosure" that clearly communicated its financial story.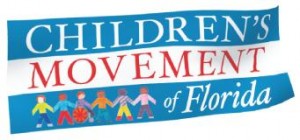 In addition to The Children's Trust's "Certificate of Achievement," the GFOA awarded Jolie C. Jerry, chief financial officer of The Children's Trust, an "Award of Financial Reporting Achievement" as the individual primarily responsible for preparing the award-winning CAFR. "Fiscal responsibility and transparent financial reporting are among our highest priorities here at The Children's Trust," said Modesto Abety-Gutierrez, president and CEO. "We are extremely proud to be acknowledged for this prestigious award and appreciative of the excellent work performed by Jolie and the staff of the Financial Department together with our other departments. This award demonstrates our Finance Department's commitment to the highest standards for accurate and timely financial reporting."
>>> Children's Movement of Florida  Voices of Florida – We all have a story, a story that defines us. It is our collective story, our challenges and our triumphs that inspire a movement. Floridians from all walks of life have joined together with an understanding that the future of our state rests on the well-being of our children. Visit The Children's Movement website to read their stories and share your own. >>> I find it unacceptable, as all of us should, that at least a half-million children in Florida – all citizens — have no health insurance. How could this be in our beloved country that seeks to be a beacon to the world? Health insurance for all children is one of the five major planks of The Children's Movement. With the support of Florida Covering Kids and Families, The Children's Movement is working with dozens of local partners to help build a meaningful signing-up initiative in more than a dozen Florida communities. Already we have: Completed 18 KidCare trainings around the state. Signed up, trained and deployed more than a hundred volunteers. Begun to build a growing collaboration between local school districts and KidCare outreach coalitions. It's a good start, but only the start. If you'd like to become a volunteer, just click here. Another way to help is to make a contribution – of any size – to help support this work. It is easy. Just click here. A real movement isn't possible without your helping in some meaningful way. Dave Lawrence, Chair The Children's Movement.
>>> LEAGUE'S ELECTION & VOTER GUIDE AVAILABLE FOR REPRINTING
The nonpartisan 2012 Election & Voter Guide produced by the League of Women Voters of Florida Education Fund is now available in text-only Word format for convenient reprinting in English or Spanish in Florida newspapers and other publications. The Guide includes candidate information on national and state races, as well as explanations of the 11 constitutional amendments that will appear on the November 6 ballot. The entire 2012 Election & Voter Guide can be viewed at BeReadyToVote.org.
MIAMI-DADE COUNTY
>>> With early voting long lines at the 20 polls, what will happen to voter turnout if rain comes to South Florida in the days ahead?
It has begun, early voting started at 7:00 a.m. Saturday at 20 sites around Miami-Dade and the later long lines of voters began forming around a little after six in the morning. On hand at the polling sites were county Goodwill Ambassadors handing out sample ballots and answering any questions and since Saturday was a beautiful fall day. People patiently waited to get to the voting machines and about 50 voters an hour were being processed. The Watchdog Report covered the polling sites at West Dade Regional Library, the Coral Gables Library, and Miami City Hall and it was at the site of the Miami Commission's chambers that had the shortest lines of people waiting. And when it came to the candidates running for public elected office, as one headed west from the County's coast the campaign signage indicated you were entering GOP country and at the regional library site. I could not see one Obama campaign sign among the over 100 that dotted the landscape surrounding the library building and adjacent Coral Way roadway.
Any exit polling going on?
At the West Dade Library, representatives of Bendixon & Amandi were asking leaving voters how they had voted and the man said it was to get a idea of how the Hispanic vote was trending. The polling firm located in Miami has done extensive polling on a host of issues from the Public Health Trust to The Children's Trust of Miami-Dade and the organization is a significant local resource when it comes to polling data. For info on the firm go to http://bendixenandassociates.com/
>>> Press release: Early Voting in Miami-Dade County will begin on Saturday, October 27 and run through Saturday, November 3.  For eight consecutive days, registered voters can cast their ballot at the location most convenient for them.  Each of the 20 Early Voting sites conveniently located throughout Miami-Dade County will be open from 7:00am to 7:00pm each day.  Wait times for all 20 sites will also be posted on the Department's website and will be updated throughout the day, so that voters can make an informed decision as to when and where is most convenient.
Voters are also encouraged to be "Election Ready" before heading to vote by reviewing their personalized sample ballot on the Elections Department website. This allows voters to see exactly what is on their ballot in advance so they are prepared before casting their vote. "Miami-Dade voters can expect to receive a ballot that is least five pages front and back, so it has never been more important for voters to make their decisions in advance of going to the polls," said Supervisor of Elections Penelope Townsley.  "This will help expedite the voting experience for all of our voters."  For the list of Early Voting locations, access to the sample ballot, and additional information, please visit www.miamidade.gov/elections or call 3-1-1.
>>> Press release: Commissioner Jose "Pepe" Diaz is partnering up with Badia Spices on October 30 at 10:30am to help raise funds for The Dan Marino Foundation to assist and treat those with autism. Commissioner Diaz and Joseph "Pepe" Badia, CEO of Badia Spices will be working the factory line as they package and label bottles of Badia's Extra Virgin Olive Oil.  From now until December 31, 2012, Badia Spices will donate 5% of the proceeds from every bottle sold to The Dan Marino Foundation to empower children and young adults with autism so their future can take root and blossom.
Commissioner Diaz has always been a strong advocate for the autism community and in 2009; he sponsored Autism Awareness Month in Miami-Dade County. The specially-designated month is to increase awareness about autism and treatment, as well as promote research to fight the disorder.  In 2011, he also sponsored a resolution urging the Florida Legislature to establish the Dan Marino Foundation Florida Vocational College, to assist students ages 18 to 28 who have development disabilities and who are no longer eligible for exceptional student education funding due to age or graduation from high school with the opportunity to obtain a post-secondary education on a college campus setting.
Autism is a complex neurobiological disorder that impairs communication skills and social abilities. There is no known cause or cure for autism, which is estimated to affect 1 out of every 88 children born in the United States. For more information, please visit The Dan Marino Foundation's website at www.danmarinofoundation.org
>>> MIAMI-DADE WATER AND SEWER DEPARTMENT TO CHANGE WATER CHLORINATION METHOD FOR TWO-WEEK PERIOD
Press release: The Miami-Dade Water and Sewer Department (WASD) will change its method of chlorination at each of its regional water treatment facilities for two weeks, beginning Monday, Nov. 5th and ending Sunday, Nov. 18th. Specifically, free chlorine, instead of the standard combined chlorine (chloramine) will be used during the treatment process. In a partnership with the Miami-Dade County Department of Health and the Department of Regulatory and Economic Resources (RER), WASD annually uses this free-chlorine treatment. This routine procedure is regularly scheduled each year, as free chlorine is considered an effective method of cleansing water distribution systems.
County residents may experience some chlorine smell and/or taste in their water during this short-term changeover. This is normal as free chlorine has a slightly different taste and smell than combined chlorine. The temporary change does not cause adverse health effects and is a necessary part of WASD's ongoing efforts to provide safe, potable drinking water to Miami-Dade County residents. It is the priority of the Miami-Dade Water and Sewer Department to provide safe, reliable service to its customers. For additional information about Department services and programs, visit www.miamidade.gov/water.
>>> DEMAND FOR TRAVEL TO GREATER MIAMI & THE BEACHES REMAINS STRONG – GREATER MIAMI & THE BEACHES RANKS #4 IN REVENUE PER AVAILABLE ROOM (REV PAR), #4 IN AVERAGE DAILY ROOM RATE (ADR) AND #5 IN HOTEL ROOM OCCUPANCY FOR JANUARY-SEPTEMBER 2012 AMONG THE TOP 25 U.S. MARKETS
GMCVB press release: For January – September 2012, Greater Miami and the Beaches showed increases vs. 2011, ranking #4 in Revenue Per Available Room (RevPar) at $124.55, #4 in Average Daily Room rate (ADR) at $162.71 and #5 in Hotel Room Occupancy at 76.5% among the Top 25 Markets in the U.S. Smith Travel Research compares the top markets in the United States based on Occupancy, Average Daily Room Rate (ADR) and Revenue Per Available Room (RevPar).
JANUARY – SEPTEMBER 2012
REVENUE PER AVAILABLE HOTEL ROOM (REV PAR)
Market
$
% Change vs. 2011
1. New York
$194.97
+5.0%
2. Oahu Island
$155.40
+18.4%
3. San Francisco
$139.20
+13.9%
4. MIAMI
$124.55
+7.9%
5. Boston
$116.27
+9.5%
AVERAGE DAILY ROOM RATE
Market
$
% Change vs. 2011
1. New York
$236.58
+2.4%
2. Oahu Island
$181.50
+11.9%
3. San Francisco
$170.84
+12.2%
4. MIAMI
$162.71
+6.6%
5. Boston
$157.95
+7.7%
AVERAGE DAILY OCCUPANCY
Market
% Occupancy
% Change vs. 2011
1. Oahu Island
85.6%
+5.8%
2. New York
82.4%
+2.6%
3. San Francisco
81.5%
+1.5%
4. Los Angeles
76.9%
+4.8%
5. MIAMI
76.5%
+1.1%
MIAMI-DADE PUBLIC SCHOOLS
>>> Supt. Carvalho gets another feather in the cap with Broad Prize win, cheerleader for $1.2 billion bond, has to cut 10 percent of schools in years ahead
Alberto Carvalho, the Superintendent of the nation's fourth largest public schools district is on a roll and winning the Broad Prize this week is the cherry on top of the cake. Carvalho since taking over in September 2008 has forged a strong management team, adjusted budgets early back then to avoid draconian teacher cuts when the Florida and local economy tanked and property values plunged and that early adjustment was astute versus in Broward where the district fiscally went off a cliff in the coming years back then. He has been the public face of the district and top cheerleader and the former chemistry teacher has come down hard on the state for failing to provide enough tax dollars to shore-up many schools crumbling infrastructure. And he is the point of the spear when it comes to asking Miami-Dade voters to approve Nov. 6 a $1.2 billion GOB instrument to rebuild the well over 380 public schools in the system.
Carvalho further has told the Watchdog Report in the past that during this austere period the last few years that he has gotten rid of many weak educators found in the district that has around 21,000 teachers and this has helped push student test scores to new heights. However, he also admits, "more must be done" especially when it comes to the graduation rates of high school seniors. Further, he said in the years ahead it will be necessary to consolidate around 10 percent of the county's public schools as the district competes for students who have the option to go to one of the over 90 charter schools in Miami-Dade. However, the winning of the Broad Prize has been a long time coming and the Watchdog Report gives Carvalho, A Tip of the Hat for a job well done with student demographics that include teaching English as a second language in 19 different languages.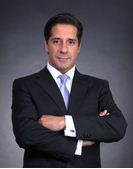 Carvalho
>>> For years a brides maid, but this year M-DCPS gets to be the bride after winning prestige's Broad Prize
Miami-Dade County Public Schools (M-DCPS) has been named the winner of The Broad Prize for Urban Education, an annual award that honors urban school districts across the country that are making the greatest progress in raising student achievement.  This is the fifth time that M-DCPS had been recognized as a finalist. The District was also a finalist in 2006, 2007, 2008 and 2011.
"Fifteen years from now, the face of the nation will be the face of Miami-Dade today. We are a model of success for countless children everywhere who deserve better. America is a nation of innovation and the future America will be superior to the one we inherited ourselves," said Superintendent of Schools Alberto M. Carvalho.  "We regained the trust of our community under the worst of economic circumstance.  And we did it without laying off a teacher or shutting down a school program due to economic conditions."
The Broad Prize honors urban school districts that demonstrate the greatest overall performance and improvement in student achievement while reducing achievement gaps among ethnic groups and between high- and low- income students. M-DCPS students outperformed students in many major U.S. cities in the National Assessment of Educational Progress (NAEP) Trial Urban District Assessment (TUDA) in science, mathematics and reading. The positive results are a testament of the school district's concentrated approach in reading instruction, including summer reading camps;  reading interventions in elementary, middle, and senior high schools, as well as an emphasis on reading across disciplines; a focus on guiding middle school students to advanced level classes which increases the pipeline to Advanced Placement courses at the high school level; extended learning opportunities through the Links to Learning program, and the Superintendent's Success Academy. The winner of The Broad Prize was announced in New York City and will receive $550,000 in college scholarships for graduating seniors. Other finalists this year included Corona-Norco Unified School District in Southern California, Houston Independent School District in Houston, Texas and the School District of Palm Beach County, Florida. The three finalist districts will each receive $150,000 in college scholarships.
>>> Press release:  M-DC Ethics commission members celebrated the success of Ethical Governance Day on October 12, 2012. Approximately 200 community leaders spoke in government classes in more than 50 Miami-Dade high schools about civic engagement and ethical government.   An ethics forum for political candidates was also that day and is still being replayed on Miami-Dade TV.  Florida International University also conducted an afternoon ethics symposium featuring distinguished speakers as part of the day's events.
>>> Press release: About Building for Tomorrow -Building for Tomorrow is a Political Committee formed to encourage Miami-Dade County residents to support the issuance of a $1.2 billion General Obligation Bond to renovate our school facilities, update educational technology, build school replacements, expand student capacity, and enhance facility safety. For additional information, please visit www.buildingfortomorrow.org
PUBLIC HEALTH TRUST
>>> JHS ends the year in the black, but looming new challenges with healthcare reform coming and major health system competition in Miami-Dade
A joint meeting of the Miami-Dade County Board of Commissioners and the Financial Recovery Board (FRB) on Thursday was a kumbaya moment as the elected body codified keeping the seven-member board in place, after some modification of who was on the Nominating Council selecting the seven members on the volunteer citizen oversight body. The FRB was set to dissolve in May but Commission Chair Joe Martinez wanted to settle the matter before he left the dais at the end of November and he was the original architect pushing the reduced board size after the PHT lost hundreds of millions of dollars over the past years. (However, it should be noted the smaller board concept was first introduced legislatively to commissioners by then Commissioner Natacha Seijas, but that got no traction on the body), and the legislation was later reintroduced and pushed by Martinez who was dogged on the issue and got it first passed about 18 months ago.
However, the Jackson Health System while closing the year on Sept. 30, 2012 in the black still has a long haul to go as there is major competition from other healthcare systems and patient outcomes will be how these institution's will be reimbursed in the future and JHS is struggling with these new changes coming at a fast pace. While also bolstering the institution's infrastructure that has some competitive hospitals looking like a "Ritz-Carleton" when it comes to patient's rooms and the overall facilities. And while JHS will never meet that standard said President and CEO Carlos Migoya of the public health system last week. He said they can modernize and come close like at Jackson South Hospital where a over $100 million remodeling and expansion project has made the hospital state of the art, and is drawing a host of new local physicians  sending some of their patients there. A model Migoya hopes to build upon in growing patient admissions at all the hospitals in the system, but the clock is ticking and time is short before a multitude of national healthcare reforms and new reimbursement rates kick in. And the challenge is for JHS to become competitive when it comes to patient satisfaction and clinical outcomes with the alternative hospitals that have a lead when it comes to infrastructure and patient satisfaction. But for the moment, JHS is in the black, due to a variety of reasons but also included dramatically slashing the size of the workforce, that Migoya said was necessary since patient volumes were so far down.
CITY OF MIAMI
>>> Sarnoff votes Saturday, big Obama supporter in 2008, but is cool in support this year with no campaign signs on his center Grove compound
Commissioner Marc Sarnoff and his wife Teresa after early voting at Miami City Hall Saturday drove off in their white Mercedes Benz SUV but it was a contrast to 2008. When the commissioner was in front of a large crowd of Barack Obama supporters marching to the voting site. Further, the commissioner in 2008 was an early supporter of Obama, had prominent photos of the two together in the front of his office but that seems to have changed. Now, there are no signs supporting Obama on his home's fence versus a host of them back then, and only a few lone yellow signs referencing giving the Coconut Grove Playhouse back are in evidence and there is not a single Obama campaign sign. Sarnoff an admiralty attorney is said to be mulling his political future and while a Democrat in the last presidential cycle he could be evolving politically for many of his comments on the commission dais seem more appropriate for a Republican and given the GOP's dominance in Florida. If the man plans to run for any future partisan office, the public may find out if what his true political colors might be.  >>> Readers should stay tuned when it comes to his political fortunes.
>>> Miami pays high price for $45 million bond, costs $71 million after interest
While the city of Miami Commission agreed to float a $45 million bond for its commitment to the state and county for the $1 billion Port of Miami Tunnel and needed in January, it came at a price of $71 million over the life of the financial instrument. And the city is paying this extra money because a number of past bonds for a Miami Marlins Baseball Stadium and other issuances are being reviewed by the U.S. Securities Exchange Commission and shows what the downside is of misleading the bond holders and as Miami found out in the late 1990s when the city's bond were at junk grade. It is ultimately the Miami taxpayers who pay the inflated price that get stuck with the tab. http://www.miamiherald.com/2012/10/25/3065734/billboards-bond-issue-top-miami.html
>>> Press release: M-DC Ethics commission ruling No Probable Cause was found to a complaint (C 12-33) filed against Miami Mayor Tomas Regalado and City Commissioners Marc Sarnoff and Francis Suarez who were accused of exploiting their official positions by using the city's Sergeant-At-Arms for personal use.  The complainant cited the commissioners for being driven by the police department employee to Versailles restaurant for lunch on Election Day this past August.  The investigation notes that Miami-Dade Mayor Carlos Gimenez was there along with other political operatives.  The complaint against Mayor Regalado cited his ride to reelection parties for city commissioners in November 2010 and a "Ladies in White" protest rally in March 2010.  The Ethics Commission determined that the events could be considered appropriate use of the sergeant-at-arms.  The complaint was dismissed. >>> Editor's note: I first reported this incident back in August that led to the complaint being filed.
>>> Ethics commission ruling:  A different complaint (C12-39) accusing Miami City Commissioner Sarnoff and City Manager Johnny Martinez of abusing their power was found Not Legally Sufficient by the Ethics Commission.  A complaint followed the recognition given to the retiring director of capital improvements at a recent city commission meeting, during which an anecdote was told about Albert Sosa purportedly answering Sarnoff's call to the city manager requesting that he respond to citizen complaints at 7 o'clock on a Sunday morning.  The COE found that, even if the story were accurate, requesting a department director to respond to citizen complaints is a part of serving constituents and not exploitation of official position.  The complaint was dismissed.
| | | | |
| --- | --- | --- | --- |
| Regalado | Sarnoff | Suarez | Martinez |
>>> Press release: Miami Commission Chairman Francis Suarez and City Manager Johnny Martinez today unveiled a new policy to exempt military veterans and disabled residents, along with their caretakers, from pool admission fees. Chairman Suarez raised the issue after being approached by a disabled veteran who uses City-owned pools for rehabilitative therapy.  The veteran indicated that he could scarcely afford the modest admission fees. "I asked the City Manager whether it was possible to exempt veterans and disabled patrons from the pool admission fees," explains Chairman Suarez.  "The Manager's swift action is a testament to the City's gratitude to our veterans and commitment to our disabled population." Added City Manager Martinez: "We want our veterans, as well as our disabled residents, to enjoy unfettered access to our pools for recreational and rehabilitative purposes.  This is a small way to show we care."
>>> Owner of Miami Home Health Company Sentenced to 37 Months in federal Big House for $60 Million Health Care Fraud Scheme
Press release: The owner of a Miami health care agency was sentenced today to 37 months in prison for his participation in a $60 million home health Medicare fraud scheme, announced U.S. Attorney Wifredo A. Ferrer of the Southern District of Florida; Assistant Attorney General Lanny A. Breuer of the Justice Department's Criminal Division; Michael B. Steinbach, Acting Special Agent in Charge of the FBI's Miami Field Office; and Special Agent in Charge Christopher B. Dennis of the U.S. Department of Health and Human Services Office of Inspector General (HHS-OIG), Office of Investigations Miami office. Rodolfo Nieto Jr., 40, of Miami, was sentenced today by U.S. District Judge Cecilia M. Altonaga in the Southern District of Florida. In addition to his prison term, Nieto was sentenced to serve three years of supervised release and ordered to pay $1.1 million in restitution.
On Aug. 14, 2012, Nieto pleaded guilty in the Southern District of Florida to one count of conspiracy to defraud the United States and to receive health care kickbacks. Nieto was the owner and operator of Ronat Home Health Care Inc.  According to court documents, during the time of the conspiracy, Ronat was a Florida home health "staffing agency" that purported to provide home health care and physical therapy services to eligible Medicare beneficiaries. Ronat subsequently became a home health agency. According to court documents, from approximately January 2006 to approximately November 2009, Nieto accepted kickbacks in return for recruiting Medicare beneficiaries to be placed at Nany Home Health Inc., a Miami home health agency that purported to provide home health care and physical therapy services to eligible Medicare beneficiaries. The owners and operators of Nany paid Nieto kickbacks in return for allowing Nany to bill the Medicare program on behalf of the patients Nieto had recruited through Ronat.  Specifically, as part of the scheme, Nany billed Medicare for home health services purportedly provided by Ronat.
In a related case, on April 25, 2012, Roberto Gonzalez and Olga Gonzalez, president and vice president of Nany, and their son, Fabian Gonzalez, all of whom operated Nany, were sentenced to 120, 87 and 87 months in prison, respectively, following their Dec. 19, 2011, guilty pleas to one count each of conspiracy to commit health care fraud.  From approximately January 2006 through November 2009, Roberto, Olga and Fabian Gonzalez and their co-conspirators submitted approximately $60 million in false and fraudulent claims to Medicare, and Medicare paid approximately $40 million on those claims. >>> This case is being prosecuted by Senior Trial Attorney Joseph S. Beemsterboer of the Criminal Division's Fraud Section.  The case was investigated by the FBI and HHS-OIG, and was brought as part of the Medicare Fraud Strike Force, supervised by the Criminal Division's Fraud Section and the U.S. Attorney's Office for the Southern District of Florida. Since its inception in March 2007, the Medicare Fraud Strike Force, now operating in nine cities across the country, has charged more than 1,480 defendants who have collectively billed the Medicare program for more than $4.8 billion.  In addition, HHS's Centers for Medicare and Medicaid Services, working in conjunction with HHS-OIG, is taking steps to increase accountability and decrease the presence of fraudulent providers. >> To learn more about the Health Care Fraud Prevention and Enforcement Action Team (HEAT), go to: www.stopmedicarefraud.gov.
Village of Coconut Grove
>>> Miami Fire Rescue comes to scene of downed large tree branch on Main Hwy. during storm and rush hour; truck's chainsaws quickly dispatches the wayward log
A large tree branch blocked traffic flow north on Main Highway across from the Taurus Restaurant Thursday night caused by Hurrican Sandy's winds and the Watchdog Report gives a Tip of the Hat to the restaurant's manager Felipe Ojeda and Louie his sidekick, for rising to the occasion and directing the traffic until the police arrived. And I also salute the Fire Truck crew that dispatched the wayward branch in about 10 minutes while the gusts of the tropical storm buffeted them doing this work. The job of Fire Rescue departments has changed over the years since fighting actual fires is happening less often since there are so many fire suppression and sprinkler systems in commercial buildings and homes. However, their duties in the rescue department have shot through the roof and is one of the critical jobs where speed in getting to a person in distress is critical and these men and women have saved countless lives over the decades. To see the branch and its impact on Main Highway go to https://www.facebook.com/TaurusintheGrove
CITY OF MIAMI BEACH
>>> Head of procurement Lopez gets popped by state attorney for taking bribes from almost 16 companies over a number of years
The City of Miami Beach is rocked by another scandal when the director of procurement for the city Gomez had almost 16 bid contractors getting preferential treatment netting Gus Lopez, his wife Maria Alejandra Pineda and accomplice Pierre Landrin getting around $600,000 over the course of the seven-year shakedown of these companies trying to get lucrative city contracts. The city administration and Mayor Mattie Bower are being buffeted by a series of corruption arrests that had the Watchdog Report slamming in the past any concept that these were isolated arrests and that systemic corruption in a variety of manners was entrenched in the municipality and a major change in the city's culture with enhanced law enforcement oversight was the only remedy over years that might tamp down this wayward behavior among public officials.
The Watchdog Report asked Bower at the state attorney's press conference last week about the issue and why the commission was dragging its feet when it came to contracting out with the county Inspector General's office. And she said the OIG had decided the office could not take on this additional duty but the mayor and commission was trying to contract to bring in investigators from the Miami-Dade Ethics and Public Trust Commission, and she planned to keep the issue on the front burner of the dais while she was in office through 2013.
Ex-Miami Beach procurement official arrested in corruption probe – Miami-Dade Breaking News – MiamiHerald.com
CITY OF CORAL GABLES
>>> Gables library slammed with early voters on Saturday, length of time to wait to vote on county's election webpage
The Coral Gables Library early voting site was jammed on Saturday with early voters and the line was roughly 100 yards long, and there was a few hours wait said election staff on the site, and people began arriving just after six in the morning to cast their ballot. The tony city has had early voting there before but this is the first time there was such a crowd, and political campaign workers outside the no campaign line were working the crowd. With a strong Mitt Romney presence at the location, but also included a crowd of more subdued but determined Barack Obama supporters and around the city with 48,000 residents Romney campaign signs are more likely to be spotted than the Obama campaign which is a complete role reversal in the Gables from the 2008 election, that put Obama in the White House.
CITY OF SOUTH MIAMI
>>> Police Chief faces ethics violations after county ethics commission finds probable cause
M-DC Ethics commission press release: The police chief of South Miami is facing four charges of violating ethics laws for steering city business to his wife's companies.  The Miami-Dade Commission on Ethics and Public Trust (COE) today found probable cause that Chief Orlando Martinez de Castro violated South Miami's "prohibition on transacting business with the city," as well the County Conflict of Interest and Code of Ethics Ordinance's "prohibition on exploitation of official position."  The complaint against Martinez de Castro (C 12-31) cites three times during 2011when the South Miami Police Department contracted with Airways Auto Tag Agency for tags and titles for forfeiture vehicles.  Airways is owned by Ileana Martinez de Castro, the police chief's wife.  She also owns Beck & Lo's Insurance Agency, Inc.  Last April, Chief de Castro used his city e-mail account to solicit business for his wife's agency.   The case will proceed to a public hearing.
CITY OF HOMESTEAD
>>> Wings Over Homestead Air Show coming to Miami-Dade County November
3rd and 4th
Press release: The Miami-Dade County Office of Community Advocacy is inviting residents to bring their families to the Wings Over Homestead Air Show at the Homestead Air Reserve Base on November 3rd and 4th. This is a free event that is open to the public where there will be a variety of food, sale of beverages and activities for the family. In addition, there will be static displays for viewing. The Thunderbirds will be headlining the Air Show with a squadron that is composed of four support officers, four civilians, more than 100 enlisted personnel performing in almost 30 job specialties and eight pilots, six of which, specialize in demonstrations.
Also scheduled to participate in the 2012 show are the U.S. Army parachute team and The Golden Knights.  The "Knights" have performed more than 16,000 shows in all 50 states and 48 countries, reaching more than 20,000 people per show with their spectacular live parachute demonstrations. The air show is known for being one of the largest shows attended in the country. In 2010, almost 400,000 spectators were in attendance. Performances are scheduled from 8 A.M. to 4:30 P.M. on Saturday and Sunday. Gates open at 8:00 a.m. on both days however admission will not be allowed after 3:00 p.m. Those attending the event are encouraged to arrive early. For more air show information, please visit http://www.miamidade.gov/advocacy/military_home.asp
TOWN OF GOLDEN BEACH
>>> Two officials get Letter of Instruction from ethics commission, each has to pay $250.00 for cost of investigation
M-DC Ethics commission ruling: A business formed by the mayor and town manager of Golden Beach was found to be a prohibited investment under the Conflict of Interest and Code of Ethics Ordinance.   Last year, Golden Beach Mayor Glenn Singer and Town Manager Alex Diaz created City Slickers Subs & Salads, LLC.   Because the town charter establishes a symbiotic, co-dependent and inter-related relationship between the two officials, the investments created a conflict between private and public interests for both men.  When informed of the complaints against them (C 12-36 & C 12-37), Manager Diaz sold his investment to a third party, thereby eliminating the conflict.  Noting their cooperation, Ethics Commissioners accepted the Advocate's recommendation that the case be dismissed with a Letter of Instruction.  The two men were also ordered to pay $250 each in investigative costs.
CITY OF OPA-LOCKA
>>> Code enforcement officer hit with ethics complaint and pleads no contest with $500.00 fine in settlement
M-DC Ethics commission ruling: A Letter of Instruction was approved for an Opa-Locka code enforcement officer who pleaded no contest last month to charges he violated the Miami-Dade County Conflict of Interest and Code of Ethics Ordinance for failing to file required "outside source of income" forms for more than three years.   Randolph Aikens created a company called Executive Protection Security Enforcement LLC in early 2008, though he never sought permission for outside employment from his supervisor.  Last year, Aikens told Ethics Commission investigators that, because he was self-employed, he didn't think he needed permission for the outside employment or had to file income statements, but he was advised he was required to do both.   As part of the settlement to the complaint (C 12-28), Aikens was fined $500.  The Letter of Instruction requires him to obtain permission prior to engaging in outside employment and renew the permission annually.  He is also instructed to file full and accurate financial disclosures for the past three years and for all subsequent years he works outside his municipal job.
CITY OF DORAL
>>> Mayor Bermudez sends condolences to new school board member on death of her daughter Andrea in car crash
"On behalf of the Doral Council and the City employees, I would like to express my deepest sorrow for Andrea Castillo's passing.  Andrea, who grew up in Doral, graduated from one of our schools and worked for the City's Parks Department, was an example of a young woman committed to her family and her community.
We continue praying  for Susie, Andrea's mother, who has been my assistant and friend for many years and for the rest of the Castillo family.  May God grant them the strength and fortitude to confront these difficult moments." Juan Carlos Bermúdez, Mayor, City of Doral
>>> OTHER STORIES AROUND FLORIDA
BROWARD COUNTY
>>> Sheriff Lamberti and challenger Israel at each other's political throats, a rematch of 2008, how low will they go?
The race for Broward County Sheriff is getting increasingly nasty with Sheriff Al Lamberti trashing Scott Israel's past performance in law enforcement and Israel is firing back with Lamberti's association with Ponzi schemer Scott Rothstein (Now in federal prison and helping federal authorities with the case) who he says was given a free hand when it came to requesting help from the sheriff's office. In a campaign ad, Democrat Israel quotes from newspaper stories that in emails from Lamberti to Rothstein regarding their "friendship." The disgraced attorney was told he could contact the sheriff either professionally or privately and to "please feel free to call upon me," the sheriff wrote to Rothstein a few years ago. Israel also notes that Republican Lamberti got $225,000 in campaign contributions from Rothstein and his surrogates in the 2008 race where the two men were pitted in a bitter race.
Lamberti, considered a no nonsense law enforcement officer was tapped by then Gov. Charlie Crist in 2007 to replace disgraced Sheriff Ken Jenne (Who would later go to work for Rothstein after almost a year in federal prison). And Lamberti won a full four-year term as the top Broward cop in 2008 and the Republican sheriff in a Democratic Party dominated county is seeking a second full term. Further, Lamberti has raised significantly more money for his campaign war chest for this rematch than to Israel's, but given the voter demographics, campaign money alone does not guarantee a victory. But the nasty campaign emails from both camps are flying and the race is expected to get uglier in the days ahead leading up to the Nov. 6 general election.  http://www.sun-sentinel.com/news/broward/fl-election-broward-sheriff-20121024,0,2084644.story
>>> Thank you for using the Broward County Commission Agenda E-mail Notification System. A new Broward County Commission Agenda is available. Point your browser to http://www.broward.org/commission/welcome.htm to view the new agenda.
PALM BEACH COUNTY
>>> Boca Raton Attorney Arrested by feds on Securities Fraud Charges
Press release: Wifredo A. Ferrer, United States Attorney for the Southern District of Florida, and Michael B. Steinbach, Acting Special Agent in Charge, Federal Bureau of Investigation (FBI), Miami Field Office, announced that defendant William J. Reilly, a resident of Boca Raton, Florida, was arrested yesterday based on a criminal complaint charging him with committing securities fraud.  Reilly had his initial appearance in federal court yesterday in Miami and was released on a $200,000 personal surety bond. Reilly had previously been sanctioned by the U.S. Securities and Exchange Commission for violating the federal securities laws and he was disbarred earlier this year from practicing law by the State of New York.
According to the affidavit filed in support of the criminal complaint, Reilly engaged in a scheme to fraudulently sell the stock of Caribbean Pacific Marketing, Inc. (Caribbean Pacific), an emerging growth company under the recently enacted Jumpstart Our Business Startups Act (commonly known as the JOBS Act), that had filed with the U.S. Securities and Exchange Commission to engage in an initial public offering of its stock.  Reilly sold the stock to a confidential source (CS), who was cooperating with an ongoing FBI investigation targeting penny stock fraud in South Florida.  The complaint alleges that Reilly sold the stock to the CS in two transactions ahead of Caribbean Pacific's initial public offering (IPO), in violation of the registration provisions of the Securities Act of 1933.
The complaint further alleges that Reilly violated the antifraud provisions of the federal securities laws by causing Caribbean Pacific to file a false and misleading registration statement and prospectus with the SEC.  More specifically, the complaint alleges that Reilly was secretly a control shareholder of Caribbean Pacific who had arranged with certain stock promotion firms to publish prearranged press releases around the time of Caribbean Pacific's IPO to generate interest in Caribbean Pacific's stock.  The complaint alleges that Caribbean Pacific's SEC filings were false and misleading because, in part, they failed to disclose that Reilly was a control shareholder who had previously been sanctioned by the SEC and who had been disbarred from the practice of law.
Mr. Ferrer commended the investigative efforts of the FBI in this and other cases targeting penny stock fraud in South Florida.  Mr. Ferrer would also like to thank the U.S. Securities and Exchange Commission for its assistance in this matter.  This case is being handled by Assistant U.S. Attorney Harold E. Schimkat. A criminal complaint is only an accusation and the defendants are presumed innocent until proven guilty. A copy of this press release may be found on the website of the United States Attorney's Office for the Southern District of Florida at www.usdoj.gov/usao/fls. Related court documents and information may be found on the website of the District Court for the Southern District of Florida at www.flsd.uscourts.gov or on http://pacer.flsd.uscourts.gov.
ST. LUCIE COUNTY
>>> Port St. Lucie Woman Charged with Preparing False Income Tax Returns
Wifredo A. Ferrer, United States Attorney for the Southern District of Florida, José A. Gonzalez, Special Agent in Charge, Internal Revenue Service, Criminal Investigation Division (IRS-CID), announced the indictment of defendant Latonia Lermot, of Port St. Lucie, Florida.  The twelve count indictment charges Lermot with assisting and advising in the preparation and presentation of fraudulent income tax returns to the IRS, in violation of Title 26, United States code, Section 7206(2).  Defendant Lermot had her initial appearance today before U.S. Magistrate Judge Frank J. Lynch, Jr. in Ft. Pierce, Florida.
According to the indictment, from January 2010 through March 14, 2011, Lermot owned and operated JB&L Tax Service, Inc., a tax return preparation business located in Fort Pierce, Florida.  In this capacity, Lermot met with taxpayers and prepared tax returns on their behalf. The indictment alleges that Lermot assisted in the preparation and presentation to the IRS of income tax returns, knowing that these returns contained materially false information.  Specifically, Lermot filed false tax returns for others that included false information regarding dependents, education credits, childcare expenses and the additional child care credit.
If convicted, Lermot faces a possible maximum statutory penalty of up to three years in prison on each count of willfully aiding and assisting in the preparation and presentation of fraudulent income tax returns. Mr. Ferrer commended the investigative efforts of the Internal Revenue Service, Criminal Investigation Division.  This case is being prosecuted by Assistant U.S. Attorney Adam C. McMichael.  >>> A copy of this press release may be found on the website of the United States Attorney's Office for the Southern District of Florida at www.usdoj.gov/usao/fls.
OKALOOSA COUNTY
>>> Press release: Gov Scott taps Charles "Kelly" Windes Jr. to Board of County Commissioners, District 5.
Windes, 66, of Destin, is currently the Okaloosa County Commissioner-elect for District 5.  He previously served on the Destin City Council from 2006-2010. Windes is a member of the Destin Area Chamber of Commerce, the Crestview Area Chamber of Commerce, the Fort Walton Beach Chamber of Commerce, and the Niceville Chamber of Commerce.  Windes served in the United States Navy from 1966-1968. He will fill the vacancy created by the suspension of James Campbell and is appointed for a term beginning October 23, 2012, and extending for the period of suspension, not to extend beyond the term.
COMMUNITY EVENTS
>> There is a December multi-county Regional Climate Change Summit in the future and for more information about the event go to: http://southeastfloridaclimatecompact.org/Summit-Invite/
>>> School Readiness Funding Allocation Workshop – With the goal of obtaining community input, Florida's Office of Early Learning will conduct a School Readiness Funding Allocation Workshop in Miami on Tuesday, October 30. This is a great opportunity to provide input on how the state allocates School Readiness program dollars to all 67 Florida counties. Tuesday, October 30
6:30 – 8:30 p.m. United Way of Miami-Dade Ryder Room, 3250 S.W. Third Ave., Miami, FL 33129
>>> South Florida Regional Planning Board Road Show in seven counties and for more information go to http://seven50.org/uncategorized/registration-work-group-road-show/
>>> Kristi House press release: Please mark your calendars! We hope you will join us for the 13th Annual Touch A Heart Dinner on Friday, November 2, 2012 at
the Four Seasons Hotel 7:00 p.m. Reception 8:00 p.m. Dinner For more information, please visit www.kristihouse.org or call: Bianca Fernandez – 305-547-6802 Mary Faraldo – 786-218-9748
>>> THE ADRIENNE ARSHT CENTER FOR THE PERFORMING ARTS OF
MIAMI-DADE COUNTY ANNOUNCES TWO ADDITIONS TO ITS 2012-2013 LIVE AT KNIGHT SERIES Macy Gray only Florida appearance! -Grammy Award winner to perform soulful versions of Metallica, Radiohead, Eurhythmics and more! November 8, 2012 at 8:30 p.m. "Gray has the most exceptional voice I have seen in a long time!" – The New York Times and an acoustic evening with MATISYAHU Co-presented by the Adrienne Arsht Center and Gelb Promotions Reggae-rock musician returns with acoustic show January 19, 2013 at 8:30 p.m. "Hearing Matis sing a cappella was nothing less than a spiritual experience. His voice soared, on point and pure, never once faltering!" – Miami New Times in the John S. and James L. Knight Concert Hall. Both concerts go on sale to Arsht Center members October 1, 2012. The general public will have access to MACY GRAY tickets on October 8, 2012, and to MATISYAHU tickets on October 22, 2012. Tickets may be purchased through the Adrienne Arsht Center box office by calling (305) 949-6722, or online at www.arshtcenter.org.  Previously announced Live at Knight performances include: Talib Kweli: Idle Warship with Res (October 19, 2012); Diego El Cigala (November 10, 2012); Lenine (January 18, 2013); Calypso Rose (February 9, 2013); Kodo (March 9, 2013); and Esperanza Spalding (April 19, 2013).
EDITORIALS
>>> "Let's work together," say the candidates, but this false rhetoric is driving voters to become independents, is third national party the answer?
It seems every candidate for elected office has one underlying theme, "Let's work together" to solve the nation's, state's and local problems and while it sounds good in a 60-second campaign ad. In reality, once someone is elected they go their own way and partisanship is the theme of the day once in office. This moderate refrain during the elections, and then the shedding of this philosophy when in office is why so many independent voters are sprouting up throughout the nation and accounts for about 40 percent of American voters. Further, the feeling is increasing being voiced that both parties are the problem, and when either a Republican or a Democrat is in office. These officials push the political and emotional envelope with their constituents and when it comes to national security and defense spending. For no one wants to be soft on defense and the nation pours hundreds of billions into the military industrial complex regardless of the political party and this endless largess further feeds into the narrative that nothing will change from Washington to the your local council race because they all get tainted of saying one thing but doing another when in office.
Today in South Florida, people are streaming to the polls and that is a good thing but people on the ballot must finally do what they say they will do. For a candidate that covers himself or herself in sheep clothing that is shed once in office is not only turning off independent voters. But this political hypocrisy is spurring the call for a third party and the Watchdog Report has never seen that sentiment so high among people I talk to and this discontent is a warning sign on just how frustrated the average voter is with rhetoric without substance and false promises by their politicians. And while many of the races around the nation are going to be razor thin when it comes to the results. The victors must reflect on why they ran for office and what they want to do and how they will represent all the residents in their respective districts not just a few. Moreover, without this change in attitude, we collectively will lurch from crisis to crisis with no resolution in sight, and political catharsis will continue to describe the political landscape in the years ahead. And that political paralysis is getting us nowhere in a world that posses grave threats and a national economy in the doldrums after a few decades of manufacturing jobs being hollowed out with many skilled jobs going abroad. A fact that occurred under Democratic and Republican administrations and sometimes seems to be a shock to the current crop of national leaders, and that forgetfulness is one of the problems.
LETTERS
>>> Cordis Corp friends will gather for memorial service for VP Chick McDowell Nov. 4 in Bal Harbour
There will be a memorial service for Chick McDowell on Sunday, November 4, in the social room of The Kenilworth, 10205 Collins Avenue, Bal Harbour 33154, from 3 to 6 p.m. Please confirm at 305-865-2280. Thank you.
Jo Edda Rosskamp McDowell
>>> LIFETIME FOUNDING MEMBERS & INITIAL SPONSORS IN 2000
ANGEL ESPINOSA – (Deceased) owner COCONUT GROVE DRY CLEANER'S
HUGH CULVERHOUSE, Jr.
THE MIAMI HERALD     www.miamiherald.com (2000-2008)
ARTHUR HERTZ
WILLIAM HUGGETT, Seamen Attorney (Deceased)
ALFRED NOVAK
LINDA E. RICKER (Deceased)
JOHN S. and JAMES L. KNIGHT FOUNDATION  www.knightfoundation.org
THE HONORABLE STANLEY G. TATE
>>> Watchdog Report supporters – $2,000 a year
BADIA SPICES    www.badiaspices.com
FLORIDA POWER & LIGHT www.fpl.com
RONALD HALL
MIAMI-DADE COUNTY www.miamidade.gov
UNITED WAY OF MIAMI-DADE COUNTY www.unitedwaymiamidade.org
>>> Watchdog Report supporters – $1,000 a year
AKERMAN SENTERFITT   www.akerman.com
BERKOWITZ DICK POLLACK & BRANT www.bdpb.com
RON BOOK
LINDA MURPHY: Gave a new laptop in Oct. 2001 to keep me going.
WILLIAM PALMER
SHUBIN & BASS     www.shubinbass.com
>>> Public, Educational & Social institutions – subscribers at $1,000 or less
CAMILLUS HOUSE, INC.   www.camillushouse.org
CITY OF MIAMI www.miamigov.com.
CITY OF CORAL GABLES www.coralgables.com
CITY OF MIAMI BEACH www.miamibeachfl.gov
COMMUNITY PARTNERSHIP FOR HOMELESS www.cph.org
THE STATE OF FLORIDA www.myflorida.gov
GREATOR MIAMI CHAMBER OF COMMERCE www.miamichamber.com
GREATER MIAMI CONVENTION & VISITORS BUREAU www.miamiandbeaches.com
HEALTH FOUNDATION OF SOUTH FLORIDA  www.hfsf.org
MIAMI-DADE COUNTY  www.miamidade.gov
MIAMI-DADE COUNTY ETHICS & PUBLIC TRUST COMMISSION www.miamidade.gov/ethics
MIAMI-DADE COUNTY INSPECTOR GENERAL www.miamidade.gov/ig
MIAMI-DADE PUBLIC SCHOOLS BOARD www.dadeschools.net
PUBLIC HEALTH TRUST & JACKSON HEALTH SYSTEM www.jhsmiami.org
THE BEACON COUNCIL   www.beaconcouncil.com
THE CHILDREN'S TRUST www.thechildrenstrust.org
THE MIAMI-DADE COUNTY LEAGUE OF CITIES www.mdclc.org
UNITED STATES OF AMERICA    http://www.firstgov.gov/
UNIVERSITY OF MIAMI             www.miami.edu
The Watchdog Report covers a few of the meetings attended weekly. It remains my belief that an informed public will make better decisions. Therefore, I go to meetings, make the presence of an informed citizen known, and bring the information to you.   The Watchdog Report is in the 13th year of publication and it has been an honor to be able to send this information to you. It is sent to readers in Miami-Dade, Florida, the U.S. and the world. The Watchdog Report is sent to thousands free and while readers have been prodded to subscribe the results have been mixed. Over 600 reports and Extra's have been sent since May 5, 2000 and over one million words have been written on our community's governments and events.  The report is an original work based on information gathered at public meetings, interviews and from documents in the public domain.
LETTER POLICY
I welcome letters via e-mail, fax, or snail mail. Letters may be edited for length or clarity and must refer to material published in the Watchdog Report.  Please see address and contact information. Please send any additions and corrections by e-mail, fax or snail mail. All corrections will be published in the next Watchdog Report. If you or your organization would like to publish the contents of this newsletter, please contact me. Please send your request to watchdogreport1@earthlink.net
Daniel A. Ricker
Publisher & Editor
Watchdog Report www.watchdogreport.net
Est. 05.05.00
Copyright © of original material, 2012, Daniel A. Ricker
>>> The Watchdog Report are now available to television stations web pages, and all the newspapers and other media in South Florida if the publishers have an interest to run part or all of the stories. Further, in 2000, I used to have some paper's running the report in the Spanish press, that option is available again, and publishers should contact me.  The news content will not be free, but you can pick and chose the stories of interest, edit them if necessary but you must still keep the general story intact.  If you are a news outlet and would like to learn more about, the Watchdog Report and this offer contact me at watchdogreport1@earthlink.net for further information.  >>> Here is what past newspapers have written about the Watchdog Report publisher including a survey and regional study done by the U. North Carolina at Chapel Hill on the media in the southeast United States.
>>> The Miami Herald and Orlando Sentinel & Sun-Sentinel articles on the Watchdog Report publisher over the years. >>> Published on September 9, 1999, Page 1EA, Miami Herald, The (FL) CITIZEN ADVOCATE' KEEPS TABS ON POLITICIANS >>> Published on January 3, 2000, Page 1B, Miami Herald, The (FL) MIAMI-DADE WATCHDOG WILL BE MISSED >>> >>> To read the full section large two page front page story, but without the photos and smart box graphics, go to: `I Go When You Cannot' – Sun Sentinel 20 Jan 2003 … Sometimes Dan Ricker lives in the dark so others may live in the light. … to his weekly Watchdog Report have finally mailed their checks. … http://articles.sun-sentinel.com/2003-01-20/news/0301190341_1_ricker-school-board-president-miami-s-first-cuban-american >>>Watchdog Report publisher named 'Best Citizen' 2003 by the Miami New Times  —The publisher would like to thank the weekly alternative paper Miami New Times for bestowing their 2003 Best of Miami, 'Best Citizen' award to me and I am honored.  Thank you. To read the full story go to http://www.miaminewtimes.com/issues/2003-05-15/citylife2.html/1/index.html
From the spring of 2003:  U. North Carolina, Chapel Hill:  Southeast U.S. Media Report lists Watchdog Report publisher as leading Florida commentator >>> Selected excerpts from the report on Florida's media sources
Those who do read the newspaper in Florida have a bevy of options for state government and political coverage. The dominant newspapers in the state are Knight-Ridder's The Miami Herald (Acquired by The McClatchy Company in 2006) and the Poynter Institute's St. Petersburg Times. Both papers endorsed Gore in 2000 but split on the 2002 gubernatorial race, with the Herald endorsing Republican incumbent Jeb Bush and the Times backing Democratic challenger Bill McBride. Daniel Ricker of The Miami Herald also writes an influential column as well as an email newsletter called the Watchdog Report that goes out to more than 100,000 subscribers. FEBRUARY 2004 – Florida: Columnists in Abundance –ERIC GAUTSCHI, graduate student, School of Journalism & Mass Communication, UNC-Chapel Hill – D) LEADING COMMENTATORS – Resource Commentator Organization Type Web site –Steve Bousquet St. Petersburg Times Column www.sptimes.com/columns/bousquet.shtml -"First Friday" WPBT TV (Miami) TV Show www.channel2.org/firstfriday/issues.html –Lucy Morgan St. Petersburg Times Column www.sptimes.com/columns/morgan.shtml –Daniel Ricker Miami Herald/Watchdog Report Newsletter >>> Readers who would like to read the complete University of North Carolina, Chapel Hill Southeast United States Media Report go to view the complete report or download all the data used in this study. >>> Watchdog Report Editor's note to the NCU/CH study: The subscriber number referenced is incorrect and applies to readership.
General subscriber's names will not be published in the Report. To subscribe to the Watchdog Report please use the form below as a subscription invoice.
********************************************************************
Watchdog Report Supporters Invoice-Form
NOTE: Invoice is for Yearly supporter/sponsorship Rates: Thank you.
Corporate Sponsors $1,000 (All levels above will be listed in the report with web-site link if desired)
Large Business Supporters $500
Small Business Supporters $250
Please make checks payable to: Daniel A. Ricker
Send to: 3109 Grand Avenue, #125
Miami, FL 33133 To contact the Publisher please e-mail watchdogreport1@earthlink.net
Tags: