CONTENTS
Argus Report: The newspaper series  called the 'Plundering of America' in the Sun Sentinel – documents the rampant Cuban national fraud network in South Florida coming from the Communist Island
Florida: Will FDLE continued controversy over Dir. Bailey's resigning or firing dog the Gov. Scott administration in the months ahead? —   https://www.floridaprepaidcollegefoundation.com/ The Stanly G. Tate Florida Prepaid College program, the largest  in the nation, is going gangbusters and over a million families have signed up for the program that will pay for a child's College Education and is a real bargain for Floridians.
Miami-Dade County: Hail Commission Chair Monestime, and vice Chair Bovo, Haitians have been wanting a voice on the dais since the 2000 Census, and this is a home run for the local community
Miami–Dade County Public Schools: School Board Member TEE Holloway honors Monestime as first Haitian Chair of County Commission, and Mindingall honors historian Pickney
Public Health Trust: Jackson Health closes first quarter with $12.3 million surplus, and overtime costs "lowest in more than a year," writes CEO Migoya
City of Miami: Is Sarnoff's wife in for a shock when she gets blowback from her husband's governance style from voters after his years in office since 2006?
City of Miami Beach: Physician Fernandez to explain to residents new Baptist Health facilities on the Beach
Village of Coconut Grove: $120,000 County loan paid off by Miami off Street Parking, County still looking at Playhouse architectural proposals but still under "Cone of Silence," says Spring
Community Events: Miami Dolphin Cycling Challenge V Sponsor, ride, run, walk, donate or volunteer to — Margulies Warehouse opens in Oct. Lotus House benefits, public students enter free
Editorials: Miami Charter Review committee should codify that Manager should have at least a college degree as a minimum requirement for the job
Letters: Miami Beach resident on traffic on MacArthur Causeway- – – Reader wishes me a speedy recovery from stroke
Sponsors - Publisher's mission statement & Subscription information is at the bottom of this issue
>>> Just because you do not take an interest in politics does not mean politics will not take an interest in you. –Pericles (430 B.C.)
>>> If you wish to be deleted, just e-mail me with that message.

>>> The Watchdog Report publisher would like to thank the John S. and James L. Knight Foundation www.knightfoundation.org for funding by the Knight Foundation with technical support from the Knight Center www.knightfoundation.org to maintain my webpage. The Watchdog Report webpage is free, has no pops-up and is just the news in a mainstream reporting manner.
>>>> The Watchdog Report publisher needs help and I hope you will consider supporting me allowing me to stay out in the field so that I can keep at this and report back how your billions of public dollars in government are being spent on a weekly basis. And how to do that is at the end of the WDR. Thank You.
>>> And may you and your family have a reflective and safe Martin Luther, Jr., Holiday signed into law by Presidents Ronald Reagan.
ARGUS REPORT – Heard, Seen on the Street
>>> The newspaper series done by the Sun Sentinel called the 'Plundering of America' in the Sun Sentinel – documents the rampant Cuban national fraud network in South Florida coming from the Communist Island
The Sun Sentinel in a series called Plundering America shows and details how Cuban Americans coming from Havana and then returning with their loot has become big business
http://interactive.sun-sentinel.com/plundering-america/ and the paper' series is a real community service since the local U.S. attorney's office has been dealing with this issue for over a decade and when it comes to Medicare fraud or identity theft that is in the billions and many are Cuban nationals note federal authorities and the newspaper. This level of fraud has gotten so sophisticated that once a scam is perfected it is "exported" to other communities around the nation, said local U.S. Attorney Wilfredo Ferrer in the past after a big fraud bust months ago but people have wondered. If this was being directed by Cuban officials but what they are doing is using loopholes in US policy that allows these people to travel back and forth from America and move the money into a variety of banking systems but Congress with the recent President Barack Obama initiative toward the Cuban nation should include this systematic looting of American programs and have extradition so the criminals can be prosecuted because this has been going on for almost a decade and it is  public money that is sorely needed in so many other areas in all South Florida.
>>> Press release: Zogby Report Card: Obama amateurish over Paris anti-terror protest no-show -John Zogby's Obama Weekly Report Card is Featured in Paul Bedard's "Washington Secrets" Published weekly in The Washington Examiner
Pollster John Zogby reports in our weekly White House report card that President Obama's failure to show support against terrorism at the Paris protest hangs over him and was amateurish. "The president has been on the offense, talking tough, rallying his old base, and his numbers have been climbing. Despite one poll showing him in the high thirties, most polls have the president above 45 percent approval.
Please click on the link below to view the full release:
http://zogbyanalytics.com/news/540-zogby-report-card-obama-amateurish-over-paris-anti-terror-protest-no-show
FLORIDA
>>> Will FDLE continued controversy over Dir. Bailey's resigning or firing dog Gov. Scott in the months ahead?
With The Shake-Up at FDLE the new Gov. Rick Scott administration is getting off to a shaky start when it comes to transparency and good governance and charges are flying exactly what went down with the long serving Florida Department of Law Enforcement (FDLE)Director Gerald Bailey and whether he was fired or resigned as the governor said but it continues in the media and is becoming another distraction for Scott, "who is quoted saying Bailey did a great job," and a further news story in the Herald shows the debate will not be going away since the law enforcement agency has a rich history of being apolitical and not getting involved in political matters and to  see the Scott interview go to http://www.miamiherald.com/news/politics-government/article7221932.html But the confusion and past actions by Scott and his administration toward transparency and open record government has critic's saying nothing has changed with the former healthcare executive but the confusion is dragging down his administration starting a second term and he needs to end this controversy given the sensitive role FDLE plays around the state in a host of roles. Editor's note: The Assistant Special Agent in Charge of FDLE is on the committee for example that interviews and votes on the Miami-Dade Inspector General so any politicization of the department can have a significant ripple effect.
>>>> https://www.floridaprepaidcollegefoundation.com/ The Stanly G. Tate Florida Prepaid College program, the largest  in the nation, is going gangbusters and over a million families have signed up for the program that will pay for a child's College Education and is a real bargain for Floridians.
Press release: Sales of Florida Prepaid College Plans Continue to Smash Records
Today, Governor Rick Scott and Florida Prepaid Chairman Duane Ottenstroer were proud to celebrate the Florida Prepaid College Board's announcement of record-setting plan sales. For the first week of open enrollment, total prepaid plan sales were up 208% over last year, with more than 6,000 plans purchased by Florida families working towards an affordable college education.
Florida Prepaid Chairman Duane Ottenstroer said, "Governor Scott worked with the Legislature to sign HB 851 to hold the line on tuition. The results: tuition is lower, families are getting refunds and there's more excitement for Florida Prepaid Plans. Governor Scott and the Legislature succeeded in putting hundreds of dollars back into the pocketbooks of Florida families each month and making the dream of a college education a reality for many more families."
Governor Scott said, "With our effort to hold the line on tuition more-and-more families are excited to send their children to Florida schools. Families shouldn't have to put themselves under mountains of debt for their children to receive a good education, and that's exactly what the previous administration's policies forced them to do. The Florida Prepaid College Board's announcement demonstrates an affordable education benefits our students, our schools and our state, and we'll continue working to make education accessible for every family."
The incredible surge in sales is credited to lower plan prices that were made possible because of House Bill 851, which passed during the 2014 Legislative Session and was signed by Governor Scott. The four-year university plan dropped by more than half this year from $53,729 to $27,379, or from $350 to $173 a month. >>>> The plan, the most popular offered by Florida Prepaid, is the now the lowest since 2008-2009. And for more on the plans go to http://www.myfloridaprepaid.com/what-we-offer/ https://www.floridaprepaidcollegefoundation.com/
On the well-being of our children. Visit The Children's Movement website to read their stories and share your own. >>> I find it unacceptable, as all of us should, that at least a half-million children in Florida – all citizens — have no health insurance. How could this be in our beloved country that seeks to be a beacon to the world? Health insurance for all children is one of the five major planks of The Children's Movement. With the support of Florida Covering Kids and Families, The Children's Movement is working with dozens of local partners to help build a meaningful signing-up initiative in more than a dozen Florida communities. Already we have: Completed 18 KidCare trainings around the state. Signed up, trained and deployed more than a hundred volunteers. Begun to build a growing collaboration between local school districts and KidCare outreach coalitions. It's a good start, but only the start. If you'd like to become a volunteer, just click here. Another way to help is to make a contribution – of any size – to help support this work. It is easy. Just click here. A real movement isn't possible without your helping in some meaningful way. Dave Lawrence, Jr., Chair the Children's Movement. >>> Update: Two encouraging meetings… The first, a visit from the Governor to the Rainbow Intergenerational Child Care center in Little Havana where he discussed his early learning priorities. That includes his support for "Help Me Grow," a statewide parent resource system where parents would be able — via phone and online — to get and she thought answers to questions about their child's development and connected with the proper resources. The second, a meeting with future House Speaker, Rep. Jose Oliva from Hialeah. He's a father of three, a real reader of history and student of policy, and committed to better understanding early learning. Dave Lawrence, Chair The Children's Movement.
>>>> PAST WDR: The Miami-DADE County Commission last week deferred voting on its appointment to the state created Miami-Dade Expressway Authority (MDX) board that recently came under fire for a significant bump in tolls paid by drivers and Commissioner Jose "Pepe" Diaz wants to interview the applicants that the commission might appoint to the board and this is a sea change for the process and County Commission Chair Rebeca Sosa also suggested working with the state legislature on the matter to see if a "cap" could be established for future toll increases," since the some "40 percent" toll increase was difficult for many people to pay if they are students or work in hotels and she thought some limit should be established.
>>>>And if you would like to see you're County or state elected leaders financial

disclosures forms on file go to website (www.et hics.state.fl.us):
MIAMI-DADE COUNTY
>>>> Hail Commission Chair Monestime, and vice Chair Bovo, Haitians have been wanting a voice on the dais since the 2000 Census and this is a home run for the local community
Miami-Dade County Commissioner Jean Monestime was sworn in Friday as Chair of the 13 member County Commission and his vice Chair is Estephan Bovo a former state representative elected to the commission District 13 seat in 2011, and a host of dignitaries attended the packed event and included a bipartisan audience with the ranking member being U.S. Sen. Marco Rubio, R-Fla. Who swore in Bovo but the ceremony was an opportunity for Monestime to be a trailblazer to the community since he is the first Haitian American to serve as Chair and for the Haitian community. This is a longtime dream come true since 2001 when Haitian Americans were vocally demanding an expansion on the commission and the creation of a Haitian commission seat after the 2000 Census (which showed Haitians were about 9.1 percent of the county's population) had been done and the commission was able to keep that from happening back then but Haitians did make a big push for the representation at the time on the dais and this is a long time coming for the Haitians and the Commissioner has changed some things including a new committee focused on community prosperity and this is new territory for the diverse legislative body.
What do we know about his finances?
Monestime married with children has an $89,400 net worth through Dec.31, 2013 and he has a significant student loan owed $26,000. His home is worth $260,000. His income for the year was $50,200 from Miami-Dade County and his real estate company Jemo Enterprises contributed approx.. $10,000. For the year. Further, Monestime and his wife own property in Collier, Putnam, and Clay counties valued at $220,000. And the mortgage on his properties is $202,000 and $161,000, state's his disclosure form for the year. http://public.ethics.state.fl.us/Forms/2013/68597-Form6.pdf
What do we know about Bovo's finances?
Bovo through Dec. 31, 2013 had a net worth of $344,836 and he lists $115,000 in household goods and his listed assets come to $571,331 and he lists $331,495 in liabilities and Bovo's income was $40,550 as a County Commissioner and other income sources listed in his financial disclosure form was Miami Children's Hospital, Balbay Reality Inc., and Dade Medical College. And to read the full disclosure go to http://public.ethics.state.fl.us/Forms/2013/36894-Form6.pdf
GMCVB press release: In the months of January – November 2014, passengers through PortMiami reached record levels with an increase of +28.4% compared to the same time last year. Sustained growth is due in part to the arrival of new, larger vessels and the variety of cruise options offered by PortMiami.
Record PortMiami Passengers
January – November 2014
January – November 2013
% Change
4,690,630
3,652,952
+28.4
What about PTP funding being spent on "media component" in county contracts?
County Commissioner Juan Carlos Zapata, a former state representative last week continues to ask critical questions about county contracts and for example the money that goes into media outreach. He noted after a staff explanation.  "I would roll my eyes but don't want to do it on television," the skeptical commissioner said about the $5.5 million contract that has this "media component," within it, said Water & Sewer Director Bill Johnson last week at a committee meeting.
>>> Pet Trust advocates still fighting for adequate funding of shelter to make it no kill in the County
Representatives of the local County's Pet Trust spoke in front of the Miami-Dade County Public Schools Board Wednesday in favor of educational programs teaching kids how to take care of animals and the representatives noted that even with a large majority of county voters approving more funding for animal services the killing of dogs and cats continues at a rate they say is around 20,000 cats and dogs a year, said Michael Rosenberg the public face of the Pet's Trust along with a host of volunteers https://www.facebook.com/ThePetsTrust?ref=stream and for more on the Pet Trust issue go to http://www.miamiherald.com/news/local/community/miami-dade/article1978850.html
The Pet Trust also got an ally in Board Member Raquel Regalado who asked Schools District Supt. Alberto Carvalho to "work with Royal Palm Films in the production of a Pet Welfare video that will be aired in Miami-Dade Public Schools." And Board Member Dr. Martin Karp said "I visited Animal Services," 'and it was a Real eye opener," the educator said and the mission was to teach kids what "responsible care for animals is," But the Pet Trust issue for the mayor and county commission is there not funding it at the level voters requested last year. And the issue is still simmering in the county and animal rights advocates are not letting this issue go away. Karp noted that there is a dark side to animal abuse since. "Violence towards animals can lead to people," Karp told the school board members on the matter.  Further one of the Trust advocates when I asked how the County was doing she said Alex Munoz, the department's director "gives the impression it is almost a no kill shelter," but she noted that "was not true" and there still is deep dissatisfaction that the commission did not fund the county department as county voters overwhelmingly voted to support but was ignored by the elected officials and pet advocates are still fighting for this funding and better care for the dogs and cats in Miami-Dade.
>>> County Commissioner Souto calls for major corporations to step forward and help fund some key County service providers when faced with fiscal shortfalls
Commissioner Javier Souto a former state representative and senator thinks major corporations in Miami-Dade should make a bigger economic impact and step up like "Coca Cola" does in Atlanta" in helping government when there is funding shortfalls and he would would go with any commissioners and "knock on executive doors" to help raise these funds he said last week at a committee meeting. And has critics questioning this tactic of seeking donations from the private sector to help fund government fiscal shortfall needs.
>>> Historic Hampton House gets long term lease from County
A County  Commission committee last week passed a long term lease with the Historic Hampton House Trust that is in line for a $350,000 grant and the historic structure has historical significance since a room in the motel was used extensively by MLK Jr., and will be restored and for more go to http://historichamptonhousemiami.org/ Local Africa American Historian Enid Pickney was also honored by the Miami-Dade Public Schools Board for her service to the community. http://www.thehistorymakers.com/biography/enid-c-pinkney-39
About Miami-Dade County Animal Services
County press release: Every year Miami-Dade County Animal Services Department (Animal Services) provides care and refuge for over 27,000 unwanted dogs and cats. Every day, Animal Services staff and volunteers work diligently to find life-long homes for these abandoned animals by facilitating onsite adoptions, hosting off-site adoption at events and locations throughout the community, and working collaboratively with over 70 rescue organizations who share in our goal of a No Kill Miami-Dade County.
MIAMI-DADE COUNTY PUBLIC SCHOOLS
>>> School Board Member TEE Holloway honors Monestime as first Haitian Chair of County Commission, and Mindingall honors historian Pickney
Dr. Wilbert "TEE" Holloway a member of the school board sponsored a resolution honoring and recognizing County Commission Chair Jean Monestime as the "first Haitian American elected to the County Commission as Chairman." And local historian Enid Pickney was also honored by Board Member Dorothy Bendross-Mindingall for her work on the Hampton House and being a local " historian of African American contributions to Miami-Dade. http://www.petstrustmiami.com/landing/ and for more on Ms. Pinkney go to http://www.thehistorymakers.com/biography/enid-c-pinkney-39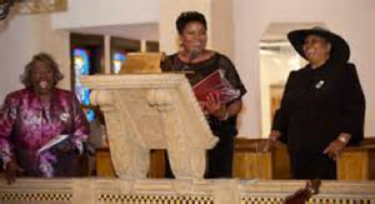 Pinkney to the left
At Wednesday's schoolboard meeting a woman raised the alarm again when it comes to Human Trafficking of school children that is a real problem in South Florida. The spokeswoman from www.StopSexTraffickingMiami.org said we as a community need "to stop selling the children of Miami-Dade County right in our backyard [but] is still hidden and misunderstood [but is a flourishing crime that is a low risk issue] but it is a    complex issue but she insisted we "must bring to an end his horrific form of child abuse," she pleaded. Human trafficking investigations and prosecutions has been amped up by the local State Attorney's office and the U.S. Atty. Office has a section dealing with the matter and in past presentations on this horrific problem.  An assistant U.S. Attorney told the school board that these predator adults were using "seventh and eighth graders as pimps," to recruit underage girls that have a major premium locally in this over $1 billion global industry. And to call the hotline go to 305.350.5567.
>>> Press release: The School Board unanimously approved two items proposed by Board Chair Perla Tabares Hantman at its regular meeting this week. The items endorse the addition of schools to the Safe Routes to School (SRTS) program and March 2015 as Arts in Our Schools' Month.
"The District's goal is to provide SRTS improvements for all public schools. Since 2007, the School Board has endorsed and submitted 91 SRTS applications and funds totaling over $13.5 million have been awarded for necessary infrastructure improvements," said Ms. Hantman. "Additionally, every March, the many benefits and contributions of arts education and the arts are recognized in schools and municipalities across the country."
The Board voted to: Endorse additional schools for submittal under the Safe Routes to School infrastructure grant program sponsored by the U.S. Department of Transportation. Designate March 2015 as "Arts In Our Schools" Month.
PUBLIC HEALTH TRUST
>>> Jackson Health closes first quarter with $12.3 million surplus, and overtime costs "lowest in more than a year," writes CEO Migoya
The Jackson Health System (JHS) had another month in the black with even a stronger quarter states a health Trust memo on the Dec.2013 year end numbers at the public health system. President and CEO Carlos Migoya writes that revenue exceeded budget by $2.4 million and had been a "break even," estimation in the budget and "was a substantial improvement over past," years wrote Migoya a former banker that has turned around the Trust since taking the helm in June of 2009. Further, December traditionally has been a poor month for the JHS because there is usually a "depressed census, "in past Decembers and is showing the organizations attempt to "grow market share" is working and for the first quarter of the fiscal year JHS is posting a surplus of $12.3 million and overtime costs were the "lowest in more than a year."
CITY OF MIAMI
>>> Is Sarnoff's wife in for a shock when she gets blowback from her husband's governance style from voters after his years in office since 2006?
She is in, says Teresa Sarnoff to the press last week when she filed her papers to run for the City of Miami District 2 seat that includes Coconut Grove and she wants to follow her husband Marc on the five member dais where he is termed out.  and she has been behind the scenes through almost all of her husband's political campaigns with the first one in 2006 being unusually brutal and expensive, though in her case He has raised some $250,000 for a political ECO called "Truth is the daughter of time where $100,000 came from the Related Group headed by Jorge Perezhttp://www.miamiherald.com/news/local/community/miami-dade/article6339492.html And the Watchdog Report googled the name that the ECO is called and it is the title of a mystery book written by Josephine Tey and the book's significance and why the commissioner called it this is a mystery as is his wife in many ways to many people. She is a realtor with a prominent firm Cervera, but most Groveites only know her because of her husband, but she is going to knock on doors but she may find she gets an ear full from residents, and since Sarnoff the Commissioner loves having a Sergeant of Arms ferry him around town. She might  be running just to keep that considerable freebie even though commissioners get a significant car allowance but that is not as convenient as having a plain cloths police officer escort you wherever you go and she will be just a candidate when she meets with District 2 voters which could be a real shock for her since she seems to shun the limelight that her husband craves and the expected negative attack ads will be brutal where she is part of a pack of candidates that include activist Grace Solaris, and three other candidates but without money she could be difficult to beat.
>>> Miami Police Chief Llanes takes the helm of Miami's police force Sunday and he gives first interview with www.click10.com reporter Glena MIlberg
What about the City of Miami's new police Chief Rodolfo Llanes who in his first interview with Glena MIlberg http://www.local10.com/livestream-newscast/this-week-in-south-florida-livestream/23509324 the newly minted chief discuses the changes he wants to bring to the news police department that includes numerous shootings and deaths of residents in local community's in Miami.
CITY OF MIAMI BEACH
>>> Physician Fernandez to explain to residents new Baptist Health facilities on the Beach
Coca Cola celebrated the Beach's 100th Anniversary with a commemorative bottle run of bottles labeled and celebrating the Anniversary of the iconic town and premiere tourist destination and on another note,
A physician from Baptist Health South Florida is the featured speaker at THE Tuesday Morning Breakfast Club PRESS RELEASE: Meeting Date: January 20, 2015, Meeting Time: 8:30 AM Meeting Place: Abuela's Cuban Kitchen, 1654 Meridian Ave., South Beach
Bernie Fernandez, M.D., CEO of Baptist Health Medical Group, will join Russell Galbut at the January 20, Breakfast Club to discuss Baptist Health's exciting plans to expand healthcare in our community. Baptist Health has agreed to lease space in a new building at 709 Alton Road for medical offices and community education.
Dr. Fernandez will share Baptist Health's plan for the Alton Road location, which will include space for physician offices, primary care services, physical therapy, diagnostic imaging (X-ray, ultrasound, MRI, CT), outpatient surgery and an urgent care center. In addition to offering convenient access to healthcare for area residents, Baptist Health also will offer community programs such as free exercise classes and health seminars, part of its comprehensive wellness education and outreach. There is no charge for attending and everyone is welcome. David Kelsey, Moderator, Visit our web site at www.MBTMBC.com (Miami Beach Tuesday Morning Breakfast Club).
COMMUNITY EVENTS
>>>>  The Black Archives History & Research Foundation of South Florida is calling visual artists in Dade, Broward and Palm Beach Counties to submit artwork to interpret A Man Among the Peoples, that will coincide with an exhibition on the life, art and legacy of late Overtown artist, Purvis Young. Selected artwork will be displayed in the lobby of The Historic Lyric Theater as part of "Soul Basel Overtown: A celebration of Art, Music and Culture in Colored Town".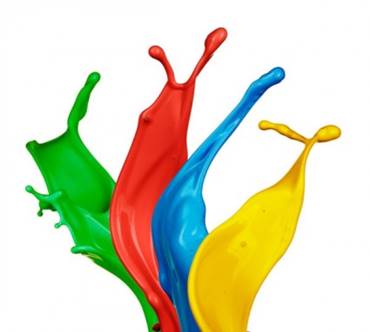 This an art festival taking place from December 3 – 7, 2014 in Miami's Historic Overtown District. We encourage imaginative expression in the interpretation of the theme. This project is designed to highlight the work of South Florida artists among others that will be displayed during Art Basel weekend. In addition to the public, museum professionals and art critics are invited to attend the festival. Entries will be accepted via email. Deadline to apply is Monday, November 17, 2014.To enter or for more information, please contact Adia McKenzie at amckenzie@theblackarchives.org or 786-708-4
>>> About the Black Archives History and Research Foundation of South Florida, Inc.:

The Black Archives History and Research Foundation of South Florida, Inc is a non-profit organization founded in 1977 by Dorothy Jenkins Fields, Ph.D. With a mission to not only preserve the documentary and photographic history of black South Florida, but also to enrich the present and protect the future through the revitalization Miami's former black business and entertainment district, Overtown. The Black Archives and its programming are supported by the Southeast Overtown/Park West Community Redevelopment Agency, Miami-Dade County, The Knight Foundation, Coca-Cola, Macy's, The Design Group Miami & Drummer Boy Sound. For more information on The Black Archives of South Florida visit www.theblackarchives.org.
The Margulies Warehouse will be reopen at the end of October and all adult admission charges $10.00 will go to Lotus House Women's and Children's Shelter in Overtown and students are free. For more go to http://www.margulieswarehouse.com/ and the Lotus House Gala will be Oct. 25th for more information go to http://lotushouse.org/
good in the long run for the city  is too large now to have unqualified neophyte running the city and voters should be asked to codify that certain jobs have qualifications, other than the person might be tight with the mayor like Arriola, Who Mayor Manny Diaz never even mentions in his book on the city and shows there was some friction.
LETTERS
Publisher's Statement on the mission of the Watchdog Report and the special people and organizations that make it possible:  Government Subscribers/Corporate Subscribers/Sustaining Sponsors/Supporting Sponsors
***** LIFETIME FOUNDING MEMBERS & Initial sponsors since 2000
ANGEL ESPINOSA – (Deceased) owner COCONUT GROVE DRY CLEANER'S
HUGH CULVERHOUSE, Jr.
THE MIAMI HERALD www.miamiherald.com
ARTHUR HERTZ
WILLIAM HUGGETT, Seamen Attorney (Deceased)
ALFRED NOVAK
LINDA E. RICKER (Deceased)
JOHN S. and JAMES L. KNIGHT FOUNDATION www.knightfdn.org
THE HONORABLE STANLEY G. TATE
***** Watchdog Report supporters – $2,000 or more a year
Richard A. Berkowitz, J.D., C.P.A | Chief Executive Officer
Berkowitz Pollack Brant Advisors and Accountants Email: berkowitz@bpbcpa.com | Web: www.bpbcpa.com
>>>> Chairman of the Dolphin Cycling Challenge V Sponsor, ride, run, walk, donate or volunteer to fight the Plague of our generation: February 7-8, 2015 www.ridedcc.com
FLORIDA POWER & LIGHT www.fpl.com
RONALD HALL
MIAMI-DADE COUNTY www.miamidade.gov
UNITED WAY OF MIAMI-DADE COUNTY www.unitedwaymiamidade.org
***** Watchdog Report supporters – $1,000 a year
ABELE REALTY GROUP, LLC — Mr. CHARLES R. ABELE, Jr.
BARRETO * MAY & ASSOCIATES
BEACON COUNCIL www.beaconcouncil.com
BILTMORE HOTEL www.biltmorehotel.com
>>> Readers who would like to read the complete University of North Carolina, Chapel Hill Southeast United States Media Report go to view the complete report or download
********************************************************************************************************************************************
Watchdog Report Supporters Invoice-Form
NOTE: Invoice is for Yearly supporter/sponsorship Rates: Thank you.
Corporate Sponsors $1,000 (All levels above will be listed in the report with web-site link if desired)
Large Business Supporters $500
Small Business Supporters $250
Please make checks payable to: Daniel A. Ricker
Daniel A. Ricker
3109 Grand Avenue, # 125 Miami, FL 33133