CONTENTS
Argus Report: Camillus House says, "Hope is where the heart is," fed around 350,000 meals last year, for those people in need at new Norwegian Cruise campus near Jackson Hospital
Florida: Gov. Scott gets a suspension twofer, Mayor Moore of Hampton & Port St. Lucie Councilman Bowen removed from office, continues state's reputation of "culture of corruption"  LAST WK WDR: In a few weeks all state and county leaders' financial disclosures will be on line, some are there now, www.ethics.state.fl.us, sea change for transparency of elected official's finances
Miami-Dade County: Commissioner Suarez making the political rounds at events, could be shoring up image for mayoral race in 2016? Four possible contenders could try for Dist. 7 seat on dais
Miami-Dade Public Schools: Doral Academy High School in the spotlight with board audit committee, gave $400,000 grant and approved $4.5 million for private building enhancements, but administered by Academica, a for profit that runs 54 charter schools in Miami-Dade 
City of Miami: City likely to close year with $17.5 million surplus, Miami reserves could rise to $75 million, but what of SEC bond investigation's scope, hearing on matter soon in front of U.S. District Judge Altonaga
Village of Coconut Grove: Playhouse update, Aries may agree to drop liens against Grove Playhouse, but Aries could get bicycle shop free and clear
City of Miami Gardens: Councilman Ighodaro is proud to announce that the City of Miami Gardens will join with Mt. Zion A.M.E. Church's 5th Annual Stand Against Violence It's Our Responsibility (S.A.V.I.O.R.) crime prevention rally, Saturday,   
City of Miami Beach: Will harmony prevail on commission with Mayor Levine and three new commissioners after months of turmoil on the dais?
City of Coral Gables: Commissioner Keon speaks up at local activist business luncheon Monday, elected in April to dais 
Village of Key Biscayne: PUBLIC WORKS AND WASTE MANAGEMENT DEPARTMENT ANNOUNCES CLOSURE OF THE RICKENBACKER CAUSEWAY CUSTOMER SERVICE OFFICE AND PARKING FACILITY
>>> Other stories around Florida
Broward County: Senators tank state audit of Hallandale Beach CRA, claim any problems are corrected, Braynon sees no problem "giving money to impoverished areas," and organizations "that help people"
Palm Beach County: School Board Voce Chair Barbieri in the spotlight, first elected in 08, has $551,000 in net worth through May 2013 – Residents can review they're top County Officials financial disclosure forms on line at http://public.ethics.state.fl.us/results.cfm
Monroe County: To read all Monroe County constitutional officers' financial disclosure forms go to http://public.ethics.state.fl.us/results.cfm
Editorials: We must cultivate and nourish the idea that elected office and public service is a good thing, young people are staying away from future political aspirations in droves — Check out the past 2003 national story in the Tribune papers:  Paperwork Tiger By Maya Bell, Miami Bureau, Orlando Sun-Sentinel January 20, 2003 >>> And a 2004 UNC Chapel Hill study of the Southeast United States 15 states media outlet study where the Watchdog Report is listed as writing a "influential" column in Florida with over 100,000 readers: http://www.unc.edu/~davismt/SouthNow.pdf
Sponsors: Publisher's mission statement & Subscription information is at the bottom of this issue — Scroll down for all the headline stories text.
>>> Just because you do not take an interest in politics does not mean politics will not take an interest in you. –Pericles (430 B.C.)
>>> If you wish to be deleted, just e-mail me with that message and you are free to e-mail this on to friends.

>>> The Watchdog Report publisher would like to thank the John S. and James L. Knight Foundation www.knightfoundation.org for funding by the Knight Foundation with technical support from the Knight Center for International Media http://knight.miami.edu within the University of Miami's School of Communication www.miami.edu to maintain my webpage. The Watchdog Report webpage is free, has no ads, pops-up and is just the news in a mainstream reporting manner.
>>> Red Alert To All: If you think it is important to have an alternative mainstream news service, I hope you will consider becoming a financial supporter for I do have to live and pay my rent. I also want to thank again all those people and organizations that have supported me and I have been honored by that trust and support of my efforts over the past almost 14 years trying to keep the community, state, nation and world informed of the political and governmental happenings in South Florida. How to support and contribute to the Watchdog Report is at the bottom of this report. Thank You
ARGUS REPORT – Heard, Seen on the Street
>>> Camillus House says, "Hope is where the heart is," fed around 350,000 meals last year, for those in need at new Norwegian Cruise campus near Jackson Hospital
Camillus House held its annual Thanksgiving Day luncheon and some 300 people bused in from a number of locations throughout Miami-Dade and it was a reminder to the many volunteers, how fortunate they are in they're own lives. The Brothers of the Good Shepherd founded Camillus in 1960, and the organization a couple of years ago moved to the now almost competed Norwegian Cruise Lines Campus near the main Jackson Hospital. In the course of the past year, the organization that has the tag line, "Hope is Where the Heart is," fed over 350,000 people hot meals, there 4,000 encounters with social services, 2,700 people were provided with showers, clothing and food boxes, and 3,300 homeless were provided with socialization activities. On the housing front Camillus provided housing for 800 individuals and families, of which 88 percent was for transional housing that was maintained and 150 evictions were prevented in the year, states a Camillus handout pamphlet with the year's stats. www.camillus.org
What about the issue of unused Miami emergency shelter beds?
Bob Dickinson, the Camillus House board chair and a member of the Miami-Dade Homeless Trust sent a email Nov.23 to Miami Commissioner Marc Sarnoff and Mayor Tomas Regalado and others, wondering why though Camillus House "has set aside 20 emergency shelter beds exclusively for" Miami since Oct.1., and represents 1060 bed nights "of reduced City of Miami street homeless,." None of the beds have been filled since October, as was reported in last week's Watchdog Report. Moreover, the former cruise line executive asks when the city plans to "begin using these beds?"
Dickinson notes Camillus has "been incurring incremental operateing expenses to fund additional support staff," that is required "for this new cohort of clients." And that funding from the city covering this new expense has not materialized. However, Sergio Torres, the city's administrator of the Miami Homeless Assistance Program wrote Regalado that the beds have not been funded because these are a portion of a MOU to be purchased by the city, however, the MOU is still pending execution," wrote Torres Nov. 27 in a email. The administrator acknowledges the "city will fund 20 beds, $284,000," that includes a covenant the Trust will "fund an additional 80 beds," and the Trust has issued a RFP to procure beds but that "resulted in a higher number of beds, 134 from which 114 were made available on Oct.1 and have been filled and fully occupied as of today." Moreover, the "remaining 20 beds have been held up pending MOU execution," he concluded. >>> Readers should stay tuned and see how this vexing issue turns out.
>>> Youngsters in tough battle are whipped by seniors in 60th Turkey Bowl at Miami's St. Peter & Paul High School
The 60th Annual Turkey Bowl at Rick Adams Field at the Sts. Peter & Paul High School was held Thursday and in a tight game with the winner only coming at the end of the game. The Seniors won 26-25 on the last play of game," in a battle with students, wrote Miami Historian Paul George, Ph.D., who organizes the fun filled event every Thanksgiving.
>>> Press release: Zogby Report Card: Obama can give thanks to Obamacare, Iran
John Zogby's Obama Weekly Report Card is Featured in Paul Bedard's "Washington Secrets" Published weekly in The Washington Examiner
Pollster John Zogby reports in our White House report card feature that diplomatic advances in Iran and fixes to the Obamacare website salvaged the week for President Obama: "The president had a few things to be thankful for this week.
"He and Secretary of State John Kerry have a multinational deal with Iran to limit that country's nuclear enrichment program and open up its facilities to international inspectors. Iran hardly got the store — the lifting of a few sanctions nets them about $5 billion while they have been losing almost that much per month under the sanctions regime. It is historic in that the deal means the U.S. and its allies are now talking to Iran, Iran is now willing to engage in diplomacy, and there is a system of metrics in place to determine if a final (more far-reaching) agreement can be struck. Please click on the link below to view this week's grade: http://www.zogbyanalytics.com/news/380-zogby-report-card-obama-can-give-thanks-to-obamacare-iran
>>> Former Miami Securities Professional Pleads Guilty to Securities Fraud in Connection with Multi-State Investment Scheme
Wifredo A. Ferrer, United States Attorney for the Southern District of Florida, Michael B. Steinbach, Special Agent in Charge, Federal Bureau of Investigation (FBI), Miami Field Office, and Drew J. Breakspear, Commissioner, State of Florida's Office of Financial Regulation, Bureau of Financial Investigations, announce that Daniel Paez, 27, of Miami, Florida, pled guilty today to one count of securities fraud before U.S. District Judge William P. Dimitrouleas, in connection with a scheme to defraud investors in Florida and several states. Paez faces a maximum of 20 years in prison and maximum $250,000 fine. Sentencing has been set for February 4, 2014 before Judge Dimitrouleas in Ft. Lauderdale.
According to court documents, Paez was the President of Fly High Investments, Inc., a Miami-Dade investment fund.  From in or around September 2010, through in or around April 2012, Paez obtained more than $500,000 in funds from investors via telephone solicitations and through the Internet. Paez told investors that Fly High Investments was a hedge fund that managed more than $50 million, and he promised investors that their money would be invested in safe and secure investments. Paez also promised a fixed rate of return and that investors could withdraw their money whenever they wished.  Instead, according to the Information, Paez spent the bulk of the money raised from investors at casinos, and also withdrew large amounts of cash for his personal benefit. Paez did invest certain investor monies in stocks and other securities, but often in high risk investments or penny stocks that were materially different than the specific investments promised to investors during their sales pitch.
When investors contacted Fly High Investments and Paez to inquire about the status of their funds, Paez misled investors into believing their money was safe and had been invested profitably. Paez ultimately stopped returning calls and ignored requests for the return of investor funds. According to the Information, there were approximately 17 victim investors who were located in Florida and other states, including California, South Dakota, New Jersey and Minnesota. None of these investors received any return on their investment and they lost all of the money they invested with Fly High Investments and Paez. >>> Mr. Ferrer commended the investigative efforts of the FBI and the State of Florida's Office of Financial Regulation, Bureau of Financial Investigations. This case is being prosecuted by Assistant U.S. Attorney Jerrob Duffy. A copy of this press release may be found on the website of the United States Attorney's Office for the Southern District of Florida at www.usdoj.gov/usao/fls.
FLORIDA
>>> Gov. Scott gets a suspension twofer, Mayor Moore of Hampton & Port St. Lucie Councilman Bowen removed from office, continues state's reputation of "culture of corruption"
When it comes to suspending elected officials, Gov. Rick Scott got a twofer this week with the suspension of Mayor Barry Moore, of the City of Hampton for selling and possession of Schedule I, II narcotics, a felony, and Scott suspended Councilman Ronald Edward Bowen of the City of Port St. Lucie for a sunshine violation, a misdemeanor. Scott like past governors over the past two decades has done a brisk business when it comes to suspensions of elected leaders, and Florida leads the nation over a ten-year period in the removal of elected leaders. The governor was in a suspension lull recently when it comes to this activity that had former Gov. Jeb Bush and Gov. Charlie Crist removing officials at slightly less than an official a month around the state.
The state's culture of corruption as it was called by a statewide grand jury is pervasive and not just in the big urban centers like South Florida and Tampa but the problem rears its ugly head in some of the most rural areas as well and the reasons for removal cuts a wide swath when it comes to wayward public officials.
Since Scott is up for reelection in 2014 the state's level of corruption will probable become a campaign issue, though Scott is just following the suspension policy of the last three Florida governors before him. And the Republican governor will likely face Crist if the former governor is able to deflect the campaign of former state Sen. Nan Rich, D-Weston as the Democratic Party nominee for the top spot in the state. She announced her campaign first but she has found it slow going when it comes to fundraising. Where Scott and the GOP are expected to raise some $100 million for the race, and only Crist, has the fundraising capability to even come close to that.
| | |
| --- | --- |
| Rich | Scott and Crist |
>>> And if you ever thought about adopting a child, check out the great kids on the Children's Trust's Heart Gallery page http://www.miamiheartgallery.org/#start looking for a home and great new parents.
>>> Children's Movement of Florida  Voices of Florida – We all have a story, a story that defines us. It is our collective story, our challenges and our triumphs that inspire a movement. Floridians from all walks of life have joined together with an understanding that the future of our state rests on the well-being of our children. Visit The Children's Movement website to read their stories and share your own. >>> I find it unacceptable, as all of us should, that at least a half-million children in Florida – all citizens — have no health insurance. How could this be in our beloved country that seeks to be a beacon to the world? Health insurance for all children is one of the five major planks of The Children's Movement. With the support of Florida Covering Kids and Families, The Children's Movement is working with dozens of local partners to help build a meaningful signing-up initiative in more than a dozen Florida communities. Already we have: Completed 18 KidCare trainings around the state. Signed up, trained and deployed more than a hundred volunteers. Begun to build a growing collaboration between local school districts and KidCare outreach coalitions. It's a good start, but only the start. If you'd like to become a volunteer, just click here. Another way to help is to make a contribution – of any size – to help support this work. It is easy. Just click here. A real movement isn't possible without your helping in some meaningful way. Dave Lawrence, Jr., Chair The Children's Movement.
MIAMI-DADE COUNTY
>>> Commissioner Suarez making the political rounds at events, could be shoring up image for mayoral race in 2016, four contenders could try for Dist. 7 seat on dais
Xavier Suarez, the Miami-Dade County Commissioner elected to Dist. 7 a few years ago in a special election and was reelected unopposed in 2012 is beginning to have a host of detractors. They are suggesting the former Miami mayor is detached, and does not have a firm grasp of some of the issues faced in the highly rich property tax base sprawling commission district that stretches from Key Biscayne to Pinecrest. The Harvard trained lawyer considered running for Miami-Dade County Mayor in 2012, but he decided to take the safe road and he did not run for the countywide position. However, he is letting people discuss such a race in 2016 when the bloom may be off current Mayor Carlos Gimenez with the county's voters, when both the mayor and commissioner are up for reelection.
Suarez also does not spend much time meeting with the local officials that make up the many municipalities in his district, and for some of them that is fine. However, the commissioner does go to political social events such as the swearing in of the new elected leaders on Miami Beach on Monday, though he did not stay long, and the county commissioner went to Miami Commissioner Keon Hardemon's installation on Wednesday where he did hang around for the bulk of the festivities.
Suarez when he was first elected did a local commission district road trip talking about all the Miami-Dade County GOP money (Over $100 million) that he has under his control. He referred to the affluent district that snakes along the coast and waterfront properties to an area "like Texas." Where he gets "to say yes a lot," but he has also alienated some of the county commissioners, whose majority votes he needs on the dais to get anything done. He is always quick with a quote, sometimes quite obscure, at commission meetings, highlighting that he is erudite and educated. However, he sometimes comes across as if he is above some of the more mundane issues that the body faces in running a county with roughly 2.5 million people. Moreover, while Suarez has been a persistent critic of some of the high salaries paid to key top county employees in the Gimenez administration. He sometimes comes off as being an armchair quarterback, who just enjoys taking periodic verbal shots at the mayor.
Suarez
>>> To read Suarez's financial disclosure form go to http://public.ethics.state.fl.us/Forms/2012/241635-Form6.pdf
What about in 2016, who could enter the Dist. 7 commission race?
While a county commission race in 2016 seems a long way off, there are a number of candidates in the wings that could conceivable run and some of those candidates, might include. Suarez's son Francis a Miami commissioner, School Board Member Raquel Regalado, who's District in many ways mirrors the county commission district, or Miami Commissioner Marc Sarnoff and the field could even include Miami Commissioner Frank Carollo running for the seat if residency in his case is not an issue.
What about the county's bond rating and the already $16.5 billion in bonds?
Moody's last week lowered the credit rating of the county and while the bonds are still government investment grade. The bond-rating agency was concerned with the county's ability to generate enough revenues to potentially cover the securities in the years to come, that has the county's reserves at $52 million but the county is carrying $16.5 billion in outstanding bonds. For more on the lowered bond rating go to
http://www.miamiherald.com/2013/11/26/3780514/moodys-lowers-credit-outlook-for.html
>>> Commission Thursday takes up contentious 5% employee contribution to county's self-insured health insurance program
On Thursday, the Miami-Dade County Commission will be voting on whether to equalize, what has already been given to two unions, a reduced contribution of all the county's unions' employees for another year. The county's unions have been under the gun for the past five years, and these employees are being asked by the Mayor Carlos Gimenez administration to continue to make payroll contributions to the county's self-insured healthcare program. The County Commission Chaired by Rebeca Sosa will now be taking up the contentious matter this Thursday, after it was delayed last month, but it appears the 13-member body will support the union's demands to end the employee payments, and Gimenez may find himself backed into a corner, where to balance the budget. More cuts will have to be made to cover the increased costs associated with ending the five percent of the employee's salary contribution to their healthcare insurance. For more on that go to http://www.miamiherald.com/2013/11/29/3786146/miami-dade-county-workers-pay.html
| | |
| --- | --- |
| Sosa | Gimenez |
>>> And to review all the Miami-Dade County Commissioners financial disclosure forms for the year go to http://public.ethics.state.fl.us/results.cfm?org_id=214439&suborg_id=233972&Mode=By_SubOrg
>>> GMCVB press release: RECORD ACCOMMODATIONS AND FOOD SERVICE JOBS IN GREATER MIAMI AND THE BEACHES REPORTED FOR OCTOBER 2013 MARKING 46 MONTHS OF CONSECUTIVE JOB INCREASES
Greater Miami's Accommodations and Food Service jobs increased 3.5% in October 2013 compared to the same period in 2012. This marks 46 months of consecutive increased employment in Greater Miami's Accommodations and Food Service Industry.
Greater Miami Leisure and Hospitality Industry Jobs
October 2013
October  2012
% Change
110,500
106,800
+3.5%
MIAMI-DADE COUNTY PUBLIC SCHOOLS
>>> Doral Academy High School  in the spotlight with audit committee, gave $400,000 grant and approved $4.5 million for private building enhancements, but administered by Academica, a for profit that runs 54 charter schools in Miami-Dade
Doral Academy High School., one of five charter schools administered by Academica Corp in Doral, a for profit entity was given a harsh analysis by the Miami-Dade County Public Schools Audit Department that questioned a $400,000 grant without at first board approval, and another $4.5 million in construction and other related charges for a building owned by a private owner, given the school receives District public tax dollars. The audit states the nation's fourth largest public schools district funded in 2012, 108-charter schools to the tune of $300 million in tax dollars. And in the case of the five charter schools contractually managed by Academica in Doral. The organization received $1.6 million in administrative fees, and some $22.3 million in tax dollars went to the five schools, and for the other 49 charter schools Academica runs, there total management fees for the year were $9.5 million, states the district's documents
Academica also is politically connected and hired state Sen. Anitere Flores, R-Miami in the summer of 2011 as the president of Doral College Inc., affiliated with Doral Academy Inc.,  and to read the complete audit go to http://mca.dadeschools.net/AuditCommittee/AC_December_2013/item5.pdf and the audit will be discussed at the Dec. 3 school board Audit and Budget Advisory Committee meeting and the meeting is expected to be a lively affair. Further, Academica's attorney challenges some of the report's findings and he will likely offer a vigorous defense. The school district over the years has focused on a number of irregularities that have occurred at some of the district's numerous charter schools, and one school, the Arts and Minds Academy Charter School in Coconut Grove got a 350 page forensic audit done by the District, that was later sent too the IRS, since the school was also a not-for-profit and avoided paying federal taxes.
>>> And to read the WLRN/NPR radio and television station audit owned by the school board go to http://mca.dadeschools.net/AuditCommittee/AC_December_2013/item11.pdf
>>> Press release: SCHOOL DISTRICT PROVIDES GUIDANCE FOR PARENTS BUYING ELECTRONICS – New Website Offers Specifications, Recommendations
In an effort to help parents maneuver their way through the thousands of electronic devices available for their children, Miami-Dade County Public Schools (M-DCPS) has launched a new website–http://wifi.dadeschools.net/–that identifies devices students can use in class as the school district undergoes a digital transformation.
One of the most critical pieces of Miami-Dade County Public Schools' $1.2 billion General Obligation (GO) Bond was the building out of school's technology infrastructure to support an effective Bring Your Own Device (BYOD) program.  To support the District's BYOD initiative, the District installed campus-wide wireless technology in 245 schools and made 70 of those schools BYOD ready.  Based on this effort, all schools will be wired for BYOD by the end of March 2014 and all schools will be BYOD capable by September 2014.
An important component of the BYOD initiative is to communicate effectively to students, parents, instructional staff and guests their responsibilities when using the District's wireless network.  To ensure all affected groups are aware of these responsibilities and to provide answers to other BYOD questions, the District has created a web page on the District's website called Bring Your Own Device–Wi-Fi Access.  This website provides: Information related to the types of devices supported The recommended minimum specifications that personal devices should have in order to access common programs and applications necessary for their instructional needsA list of the current participating schools with their wireless status that will continually be updated as schools are completed
Answers to general questions for students, parents, and teachers on how the BYOD program will function and what is expected General guidelines that students and guests must know to access and to follow when using the District's wireless network
This BYOD website will be announced on the www.dadeschools.net rolling marquee during the week of Thanksgiving. From the marquee, students, parents, instructional staff and guests can access the new web page.  Information Technology Services will also provide a link on the popular Black Friday web site (http://blackfriday.com/). Additionally, beginning on January 6, 2014, Microsoft Office 2013 will be available, free of charge, to all K-12 students via the student portal.
CITY OF MIAMI
>>> City likely to close year with $17.5 million surplus, Miami reserves could rise to $75 million, but what of SEC bond investigation's scope, hearing on matter soon in front of U.S. District Judge Altonaga
Miami financial staff told the city's Finance Committee Tuesday that the year that ended Sept.30. will close with "a $17.5 million surplus" and this new money would take the city's reserves up "to $75 million," and getting closer to the required $110 million, level required to be within the city's self-imposed financial guidelines. Legislation that was passed by the commission when Miami was under a independent Emergency Financial Oversight Board created by the state in the mid 1990s and dissolved in Dec. 2001, when Miami had hefty reserves around $110 million. After the oversight board kept a blowtorch to the commission to raise revenues, yet lower operateing costs back then, and also included major union concessions.
What about the SEC investigation of the past Miami bond sales?
Robin Jackson, a assistant Miami attorney told the committee members that the city "Last night filed a reply to dismiss," the SEC and IRS charges with federal District Judge Cecilia Altonaga hearing the case. Jackson believes the judge could hear "the motion to dismiss" this week and the city "has offered to agree to a 21A report." In addition, the municipal attorney insists Miami administrators "did follow the rules," when the bonds were issued but she also noted there "are broader issues." That the federal oversight agencies are looking at and it is not just bond issues with Miami, but other "cities across the country are subject too" possible bond sanctions and penalties like "Victorville, Ca, and Harrisburg Pa.," and the SEC and IRS are "reaching out," to municipalities telling elected leaders. "We want you to be engaged in bond" sales and documentation including cities "press releases," on the bonds sales, she closed.
>>> Press release: City of Miami Bond Outlook Upgraded from Negative to Positive on Strengthened Financial Position
Standard and Poor's Ratings Services, a global credit rating agency and one of only a handful of Nationally Recognized Statistical Rating Organizations by the U.S. Securities and Exchange Commission, has revised their previously negative outlook on various City of Miami bonds to a now positive outlook.
The rating agency revised its outlook on the City's general obligation, non ad valorem, and limited tax debt bonds. At the same time, Standard & Poor's affirmed its 'BBB' general obligation rating and its 'BBB-' rating on the City's non ad valorem and limited tax debt.
"We're very pleased that our efforts to become more financially stable are recognized by S&P," said Mayor Tomas Regalado. "This shows that the tough decisions that we have made in the past are paying off. We just need to continue this progress of making fiscally conservative choices, looking for areas of efficiency, and growing businesses in the City." Among the reasons given by Standard and Poor's Ratings Services for the improved outlook are: a strong economy in the region, strong budgetary flexibility and performance with increasing reserves for the last few years, very strong liquidity providing very strong cash levels to cover both debt service and operating expenditures, and a strong institutional framework.
Some concerns noted in the report are: significant turnover in key management and finance positions, weak debt and contingent liabilities (pension and other postemployment benefit liabilities), upcoming multi-year labor negotiations, and various legal proceedings. "The outlook revision reflects our view of the city's strengthened financial position with indications that it could have further increased for fiscal 2013 (ended Sept. 30)," said Standard and Poor's credit analyst Le T Quach. "In addition, the positive outlook reflects the city's improving revenue profile, which in our view could lead us to raise the rating."
>>> "Welcome to the new Dist.5, I am your humble Commissioner Keon Hardemon," as he closed his touching and heartfelt inauguration speech
Keon Hardemon, 30, was sworn in as the new Miami District 5 Commissioner and the former Miami-Dade County Public Defender spoke from his heart to a packed hall with some 300 supporters and elected officials on Wednesday. Hardemon decisively beat Richard Dunn, II in a runoff election and he spoke of his inner city upbringing, extended politically connected family and the life trajectory that brought him into elected office. He had forged into the public arena before when he ran against County Commissioner Audrey Edmonson, but he failed to take out the former El Portal mayor in the high profile race last year. And
The Watchdog Report contacted Hardemon's old boss, Miami-Dade County Public Defender Carlos Martinez and I asked if the commissioner was staying with the office, that would be a conflict of interest nightmare, since Miami Police arrest residents that Hardemon might have had to defend. Martinez wrote back last week that, "Keon [Hardemon] gave notice of his departure. He is leaving the office," wrote Martinez.
Hardemon  http://www.miamigov.com/district5/ and for more on the swearing ceremony go tohttp://www.miamiherald.com/2013/11/28/3783398/hardemon-takes-miami-district.html
VILLAGE OF COCONUT GROVE
>>> Playhouse update, Aries may agree to drop liens against Grove Playhouse, but could get bicycle shop free and clear, says Falsetto
Gino Falsetto, the lead investor of Aries Development Group that has liens against the Coconut Grove Playhouse told the Watchdog Report last week that he has agreed to drop any legal claims on the iconic Playhouse, in exchange to getting the bicycle shop free and clear of any legal entanglements. In addition, Aries is one of the major creditors that has liens on the Historic Theater that must be resolved before any new agreement is considered by the county commission on Dec. 17. Aries had claimed they were owed $2 million, which is in dispute, from the Playhouse, of which some $1.28 million involved the bicycle shop building adjacent to the Playhouse, but the County Mayor Carlos Gimenez months ago only offered $250,000 and that offer was rejected. The Watchdog Report contacted Michael Spring, the County's representative working on the deal last week to confirm this aspect of the deal, but my deadline I had not received an answer confirming Falsetto's comments on the Playhouse deal.

Spring
>>> PAST WDR: With Dec. 17, BCC deadline looming, deal to resolve liabilities of Coconut Grove Playhouse must be completed by "middle of Dec.," says County Cultural Affairs Dir. Spring
Michael Spring, the Miami-Dade County Director of Cultural Affairs updated the County's Cultural Affairs Council made up of citizens on Wednesday concerning the ongoing negotiations concerning the Coconut Grove Playhouse, shuttered in 2006, and its possible future opening. Spring has been working on reopening the Playhouse for years, but the county recently had to get an agreement with Florida International University, because the state, which had controlled the property, agreed to let the university handle the issue. Since then FIU and Miami-Dade County came to a mutual agreement where once all the liens were resolved in the future. Gables Stage would run the facility after it had been renovated and improved upon, and any deal will probable contain a future-parking garage.
However, since the agreement with the county and FIU was signed Oct. 15, there is a new deadline that "is a race," said Spring and the new deadline is to get the liens and other legal matters done soon for the item has to be in front of the full Miami-Dade County Commission by Dec. 17 for the board's approval. Since the final deal must be done by, Jan 15 to meet state demands that transferred the property initially to FIU. Spring said in past talks there with the city there "has been a tremendous amount of cooperation," with Miami Commissioner Marc Sarnoff to "eliminate all the encumbrances by the mid January," deadline he said. The cultural arts maven notes the city of Miami has the "largest fines" issued by code enforcement (though the code enforcement board just voted "to eliminate all the fines," and would also include an agreement with the Miami Parking Authority and Spring hopes to have an agreement in place with MPA by "the middle of December). The director also noted that Aries Development, a significant creditor in an "agreement in concept [the deal would be for Aries] to remove any mention of the Bicycle property," which is in litigation, and they "would get the bicycle shop property," but there would be "no reference of [liens on] the Playhouse Property," said Spring.
The county is the only source for funding to rehabilitate the ageing historic structure, that since closed, has been vandalized multiple times. Miami-Dade has $20 million from two separate sources for this activity, but Mayor Carlos Gimenez in taking on this task of getting the theater open, he has always insisted it must run in the black on its own. Lisa M. Martinez, senior advisor to Gimenez told the Council that "whatever way this is resolved" it "has to be sustainable and that is important to the mayor," she said. Spring also noted that if the deal does not happen by the deadlines as far as resolving the liens and other legal issues, which include "two small creditors," as well. "All bets are off, and everyone goes their own way. Because whatever Playhouse deal that is concluded. The agreement and liens have to be "resolved to the satisfaction of the title companies," said the director. Moreover, when it comes to any "subleasing," on the property, that activity cannot be done "without [Florida] Cabinet approval" and there is a "clear intention of a parking garage," if a deal is finalized on the large Playhouse site, said Spring. Here is a past story on the Playhouse http://www.miamiherald.com/2013/08/20/3575317/plan-to-reopen-historic-coconut.html
CITY OF MIAMI GARDENS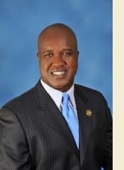 >>> Press release: Councilman Ighodaro is proud to announce that the City of Miami Gardens will join with Mt. Zion A.M.E. Church's 5th Annual Stand Against Violence It's Our Responsibility (S.A.V.I.O.R.) crime prevention rally, Saturday, December 14, 2013.
The event will start at 11:00 a.m., at Mt. Zion A.M.C. Church, 15250 NW 2nd Avenue, Miami Gardens, Florida. The march will commence at 2:00 p.m., at Mt. Zion A.M.E. Church, and end at Bunche Park, 15925 West Bunche Park Drive, with a candle light vigil and ceremony honoring the lives of those lost to violence in our community.
Councilman Ighodaro takes this opportunity to invite residents, business owners, and school representatives, to this community event.
For additional information please contact: Elsa Thompson, Assistant to the Council at 305-622-8000 ext. 2705 or email at: ethompson@miamigardens-fl.gov.
CITY OF MIAMI BEACH
>>> Will harmony prevail on commission dais with new Mayor Levine and three new commissioners after months of turmoil on the dais?
In an odd gesture to the outgoing elected leaders that included Mayor Mattie Herrera Bower, Commissioners Michael Gongora, Jorge Exposito and Jerry Libbin, an extended video montage was done of their time in office before the new elected leaders were sworn in at the commission chambers of Miami Beach City Hall, and while a tender moment. Such a trip down memory lane is rarely done when new leaders are being sworn into office. Exposito who lost his reelection race gave the most salient speech when he said, "learn to respect each other's opinions," and put to an end the endless "fighting and bickering," on the dais and he suggested the commission to "get to know each other," which can be done during commission "retreats," he closed. In the past, the Watchdog Report has called Exposito, an attorney, the voice of reason when it came to some of the sharp exchanges on the dais, especially between Commissioner Jonah Wolfson and Bower. And Ed Tobin told the Watchdog Report with Levine's election the commission and city "had a lot of work to do," since in his opinion for a long time the body "had no vision," he said.
And newly minted Mayor Philip Levine and Commissioners Michael Grieco, Joy Malakoff and Micky Steinberg all took their chairs on the commission dais, and Steinberg is in the same seat her husband Richard occupied when he was on the body years ago. Levine spoke of the core things he wants to get done, which include better customer service, dealing with the extensive flooding, and making the building, and zoning department more resident friendly. Levine's mother before the swearing in told the press that her son was told by his father that if he "wanted to do something, he had to work for it," and "Philip always has," the proud mother said.
Grieco said that when he ran for office he told voters his office door would be open. Moreover, he brought a hammer and screwdriver to the ceremony to make that a reality and in his case, his door after the removal will never be closed. And Malakoff was humble to be in this new elected capacity after beating the long serving Bower decisively in the runoff.
What about the media and Levine?
The Watchdog Report last week suggested Levine get used to the press, though he has been fine to me, but a consultant to his campaign David Custin took exception to my written  comments last week. He said Levine did not have a problem with "the press," but only "one rogue reporter," he said but did not identify the scribe.
| | | | |
| --- | --- | --- | --- |
| Levine | Grieco | Malakoff | Steinberg |
>>> Press release: Like2Love Miami Beach Poetry Contest Launches Today
Send a Verse for a Chance to Win Prizes, November 1 – December 2, 2013
http://web.miamibeachfl.gov/WorkArea/DownloadAsset.aspx?id=77473
Contest page: http://www.miamibeachfl.gov/news/scroll.aspx?id=71222
Calling all poets and wannabe wordsmiths! On November 1, 2013, the public is invited to submit a poem on why they love Miami Beach.  The contest is part of Miami Beach's continuous civic pride campaign, Like2Love Miami Beach, which aims at highlighting everything that makes the island-city a great place to live, work and play. "Our vibrant community offers a ton of literary inspiration from our beautiful beaches, historic architecture, culture, sensational entertainment, shopping, dining and an exciting nightlife so we'd like to remind ourselves and the public of what makes our city such a great place," said City Manager Jimmy Morales… Miami Beach promotional materials. Visit miamibeachfl.gov or click here for guidelines and restrictions. The grand prizewinner will be announced January 2014. The last day to send an entry is December 2, 2013. All poems submitted will be hung on a Poet Tree at Lummus Park. For more information, contact melissaberthier@miamibeachfl.gov or 305.673.7575.
>>> Tuesday Morning Breakfast Club Meeting Date: December 3, 2013
Meeting Time: 8:30 AM Meeting Place: David's One, corner of Collins Ave. and 11th Street. Alton Road will be the topic of discussion at the December 3rd meeting of the Tuesday Morning Breakfast Club Russell Galbut will present his 5th and Alton development now under construction and Marisa Galbut his daughter along with Mark Muhlrad will be discussing their Alton Road project now in the approval process. There is no charge for attending and everyone is welcome. David Kelsey, Moderator Visit our web site at www.MBTMBC.com (Miami Beach Tuesday Morning Breakfast Club).
CITY OF CORAL GABLES
>>> Commissioner Keon speaks up at local activist business luncheon, elected in April to dais
PONCE BUSINESS ASSOCIATION www.poncebusiness.com  "Keeping you abreast of the pressing issues affecting Coral Gables." We meet the first and third Mondays of the month at JohnMartins restaurant (253 Miracle Mile – 2nd floor) at noon.  Lunch is $20 for members and $25 for non-members. December 2nd, 2013 Ladies & Gentlemen, Look forward to seeing everyone at John Martin's for our luncheon.  We are pleased to announce Commissioner Pat Keon from Coral Gables as our guest speaker for December 2, 2013.  Please see bio below.
Commissioner Pat Keon
Pat has lived in Coral Gables since 1974 and  has been active in many civic and professional organizations over the  years.  She has  served on the Recreation Advisory Board,  the Code Enforcement Board,  the Citizens Panel on Street  Closures, the Senior Citizens Advisory Board, the Board of  Adjustment, the Code Enforcement Board, the City Manager Selection Committee and on the Planning and Zoning Board.   She is actively involved with children's issues and serves as a member on the Board of CHARLEE Homes for Children. She also serves on the Dean's Advisory Board of the School of Arts and Sciences at FIU. Pat has an undergraduate degree in Nursing and a Master's in Public Administration.  Early in her career she worked at Jackson Memorial Hospital and later worked as a policy aide to a Miami Dade County Commissioner. Pat was elected to office as a Coral Gables City Commissioner in April 2013. She travels extensively and plays bridge, golf and tennis.
VILLAGE OF KEY BISCAYNE
>>> PUBLIC WORKS AND WASTE MANAGEMENT DEPARTMENT ANNOUNCES CLOSURE OF THE RICKENBACKER CAUSEWAY CUSTOMER SERVICE OFFICE AND PARKING FACILITY
Press release: In preparation for demolition and construction work on the West Bridge of the Rickenbacker Causeway, the toll plaza customer service office and parking facility will close on Wednesday, October 2, 2013 until completion of the work on the West Bridge. Motorists and cyclists will no longer be able to access the toll plaza parking lot from either direction, as this area will be used for equipment staging associated with the West Bridge rehabilitation project.
All toll plaza business will be conducted at the new Rickenbacker Causeway Customer Service Center, which will be housed in the Causeway Maintenance Facility located on Arthur Lamb Jr. Road (also known as Sewer Beach Road).  The facility sits directly across the street from the Miami Seaquarium.   The Customer Service Center will be open Monday through Friday from 8 a.m. to 5 p.m. except County-observed holidays. For more information on the Customer Service Center, please contact PWWM's Causeways Division at 305-854-2468, Monday through Friday from 8 a.m. to 5 p.m.
>>> OTHER STORIES AROUND FLORIDA
BROWARD COUNTY
>>> State Senators tank state audit of Hallandale Beach CRA, claim any problems are corrected, Braynon sees no problem "giving money to impoverished areas," and organizations "that help people"
State Sens. Eleanor Sobel, D- Hollywood and Oscar Braynon, II, D- Miami Gardens have written a letter to a joint legislative committee that authorizes audits to give the Hallandale Beach Community Redevelopment Agency (CRA) a pass when it comes to more outside scrutiny. Sobel is a long time friend of Hallandale Beach Mayor Joy Cooper who denies any inappropriate funding by the CRA claimed by the Broward Inspector General John Scott in an extensive report. However, the mayor believes former Commissioner Keith London, who she beat in a recent mayoral race, was prodding the investigation and it is just 'sour grapes.' Here is his report on the CRA and some of its spending http://www.broward.org/InspectorGeneral/Documents/OIG11020StatusUpdateMemo071913.pdf and here is the story on the senators' recent letter. http://www.miamiherald.com/2013/11/27/3782410/two-senators-short-circuit-legislatures.html
The issue of CRA spending of public money has been a hot topic around the state but in Broward since the county has an inspector general. The CRAs have gotten more scrutiny, though in Miami-Dade where there are 11 CRAs, and some of them have drawn past scrutiny. However, this battle between the IG and municipality, one of 31 cities in Broward even included if the IG had the authority to review what these CRAs were doing. However, such a state legislative audit could have benefited South Florida as a whole, since it might have had the state legislature tighten up some of the CRA oversight regulations.
However, municipal leaders around the state argue that local officials, who generally are on the redevelopment bodies, know the needs of they're cities better and how to spend the money. In addition, because of the municipal connection, state lawmakers tend to loath upsetting this core constituency when it is in part of their elected district.
Braynon in a phone interview Sunday told the Watchdog Report he "agreed with the inspector general" report in many ways. However, he noted the Hallandale Beach CRA made changes based on the IG report and that a new state audit was not needed. Since there was also a city audit done as well. He said the paying for "fireworks," was wrong but challenged the notion the CRA was wrong to be "giving money [to not-for-profits] in impoverished areas, that help people," the senator said. He noted by writing the letter, "it was public" and he did not try to do anything behind the scenes and he also suggested they're were political undertones and the past mayoral race could be behind some of the controversy.
What do we know about the two senator's finances?
Sobel through June 2013 had a net worth of $8.76 million and she lists $440,000 in household goods and to see her complete financial disclosure form go to http://public.ethics.state.fl.us/Forms/2012/27878-Form6.pdf
Braynon through Dec. 2012 had a net worth of $83,130, he lists $10,000 in household goods, and to read his full financial disclosure form for the year go to
http://public.ethics.state.fl.us/Forms/2012/84590-Form6.pdf
>>> Residents can review they're county commissioners financial disclosure forms on line — Residents of Broward County can now review they're county commissioners financial disclosure forms on line and to see the inner financial workings of these elected officials go to  http://public.ethics.state.fl.us/results.cfm
>>> Thank you for using the Broward County Commission Agenda E-mail Notification System. A new Broward County Commission Agenda is available. Point your browser to http://www.broward.org/commission/welcome.htm to view the new agenda.
PALM BEACH COUNTY
>>> School Board Voce Chair Barbieri in the spotlight, first elected in 08, has $551,000 in net worth through May 2013
School Board Member Frank A. Barbieri, Jr., is in the spotlight this week and the attorney was first elected to the District 5 seat in 2008. The district includes West Boca Raton and part of West Palm Beach. Since being elected he has been the chair of the seven member board and he is currently the vice chair of the board. He is a strong supporter of teachers, is in private practice as a lawyer, and is up again for reelection in 2016.
Barbieri

What do we know about his finances?
Barbieri through May 2013 had a net worth of $551,000 and he lists $20,000 in household goods and to see his disclosure form go to http://public.ethics.state.fl.us/Forms/2012/16743-Form6.pdf
>>> And to read all the Palm Beach elected leader's financial disclosure reports go to http://public.ethics.state.fl.us/results.cfm
MONROE COUNTY
>>> And to read all the other Monroe County constitutional officers' financial disclosure forms go to http://public.ethics.state.fl.us/results.cfm
EDITORIAL
>>> We must cultivate and nourish the idea that elected office and public service is a good thing, young people are staying away from future political aspirations in droves
At all levels of government there is a percolating need that is only getting larger, because there are some 500,000 elected positions in the United States. However, young people willing to participate in the political process are becoming few and far between, and when it comes to these incoming adults, their interest in civics and politics ranks at the bottom ranks of potential career paths. America has had a long tradition of people stepping up into political office when they are needed or something happened that transformed their lives or community. Now, the ranks of current and future qualified candidates are thin and will only get thinner in the future, unless children are encouraged to consider the profession of politics that is currently as attractive as Kryptonite is to Superman.
Many pundits say it is the age, that technology has changed how adolescents think about life versus we older people, but there is still a need for honest elected leaders that look out after their community, and not only themselves when in public office. But given the pressures of being reelected, being under the media spotlight and other pressures on ones family, the bench of future leaders is light for both parties, and that is not good for the Republic and Democracy as a whole. For current leaders will fall by the wayside, others will take their place, but what attitudes and values will these future leaders bring to the table. One never knows when it comes to the future, but without young people embracing public service and elected office, the nation will ultimately become stagnate, less vibrant and our ability to govern will become more lethargic and dismissive, and that will not be a good thing in the decades to come.
>>> LIFETIME FOUNDING MEMBERS & INITIAL SPONSORS IN 2000
ANGEL ESPINOSA – (Deceased) owner COCONUT GROVE DRY CLEANER'S
HUGH CULVERHOUSE, Jr
FLORIDA POWER & LIGHT www.fpl.com .
THE MIAMI HERALD     www.miamiherald.com (2000-2008)
ARTHUR HERTZ
WILLIAM HUGGETT, Seamen Attorney (Deceased)
ALFRED NOVAK
LINDA E. RICKER (Deceased)
JOHN S. and JAMES L. KNIGHT FOUNDATION  www.knightfoundation.org
THE HONORABLE STANLEY G. TATE
>>> Watchdog Report supporters – $2,000 a year
BADIA SPICES    www.badiaspices.com
RONALD HALL
MIAMI-DADE COUNTY www.miamidade.gov
UNITED WAY OF MIAMI-DADE COUNTY www.unitedwaymiamidade.org
>>> Watchdog Report supporters – $1,000 a year
AKERMAN SENTERFITT   www.akerman.com
BERKOWITZ POLLACK BRANT Advisors and Accountants www.bpbcpa.com
RON BOOK
LINDA MURPHY: Gave a new laptop in Oct. 2001 to keep me going.
WILLIAM PALMER www.shutts.com
SHUBIN & BASS     www.shubinbass.com
WILLIAMSOM AUTOMOTIVE GROUP http://williamsonautomotivegroup.com/
>>> Public, Educational & Social institutions – subscribers at $1,000 or less
CAMILLUS HOUSE, INC.   www.camillushouse.org
CITY OF MIAMI www.miamigov.com.
CITY OF CORAL GABLES www.coralgables.com
CITY OF MIAMI BEACH www.miamibeachfl.gov
CHAPMAN PARTNERSHIP FOR HOMELESS www.chapmanpartnership.org
FLORIDA INTERNATIONAL UNIVERSITY  www.fiu.edu
THE STATE OF FLORIDA    www.myflorida.gov
GREATER MIAMI CHAMBER OF COMMERCE www.miamichamber.com
GREATER MIAMI CONVENTION & VISITORS BUREAU www.miamiandbeaches.com
HEALTH FOUNDATION OF SOUTH FLORIDA  www.hfsf.org
MIAMI-DADE COUNTY COMMISSION   www.miamidade.gov
MIAMI-DADE COMMISSION OFFICE OF THE CHAIR www.miamidade.gov
MIAMI-DADE COUNTY ETHICS & PUBLIC TRUST COMMISSION
MIAMI-DADE COLLEGE www.mdc.edu
MIAMI-DADE COUNTY INSPECTOR GENERAL www.miamidade.gov/ig
MIAMI-DADE PUBLIC SCHOOLS BOARD www.dadeschools.net
MIAMI-DADE PUBLIC SCHOOLS www.dadeschools.net
MIAMI DOWNTOWN DEVELOPMENT AUTHORITY www.miamidda.com
PUBLIC HEALTH TRUST & JACKSON HEALTH SYSTEM www.jhsmiami.org
THE BEACON COUNCIL   www.beaconcouncil.com
THE CHILDREN'S TRUST www.thechildrenstrust.org
THE GOOD GOVERNMENT INITIATIVE http://goodgov.net/
THE MIAMI-DADE COUNTY LEAGUE OF CITIES www.mdclc.org
THE MIAMI FOUNDATION  www.miamifoundation.org
UNITED STATES OF AMERICA    http://www.firstgov.gov/
UNIVERSITY OF MIAMI             www.miami.edu
The Watchdog Report covers a few of the meetings attended weekly. It remains my belief that an informed public will make better decisions. Therefore, I go to meetings, make the presence of an informed citizen known, and bring the information to you.   The Watchdog Report is in the 14th year of publication and it has been an honor to be able to send this information to you. It is sent to readers in Miami-Dade, Florida, the U.S. and the world. The Watchdog Report is sent to thousands free and while readers have been prodded to subscribe the results have been mixed. Over 800 reports and Extra's have been sent since May 5, 2000 and over two million words have been written on our community's governments and events.  The report is an original work based on information gathered at public meetings, interviews and from documents in the public domain.
LETTER POLICY
I welcome letters via e-mail, fax, or snail mail. Letters may be edited for length or clarity and must refer to material published in the Watchdog Report.  Please see address and contact information. Please send any additions and corrections by e-mail, fax or snail mail. All corrections will be published in the next Watchdog Report. If you or your organization would like to publish the contents of this newsletter, please contact me. Please send your request to watchdogreport1@earthlink.net
Daniel A. Ricker
Publisher & Editor
Watchdog Report www.watchdogreport.net
Est. 05.05.00
Copyright © of original material, 2013, Daniel A. Ricker
>>> The Watchdog Report are now available to television stations web pages, and all the newspapers and other media in South Florida if the publishers have an interest to run part or all of the stories. Further, in 2000, I used to have some paper's running the report in the Spanish press, that option is available again, and publishers should contact me.  The news content will not be free, but you can pick and chose the stories of interest, edit them if necessary but you must still keep the general story intact.  If you are a news outlet and would like to learn more about, the Watchdog Report and this offer contact me at watchdogreport1@earthlink.net for further information.  >>> Here is what past newspapers have written about the Watchdog Report publisher including a survey and regional study done by the U. North Carolina at Chapel Hill on the media in the southeast United States.
>>> The Miami Herald and Orlando Sentinel & Sun-Sentinel articles on the Watchdog Report publisher over the years. >>> Published on September 9, 1999, Page 1EA, Miami Herald, The (FL) CITIZEN ADVOCATE' KEEPS TABS ON POLITICIANS >>> Published on January 3, 2000, Page 1B, Miami Herald, The (FL) MIAMI-DADE WATCHDOG WILL BE MISSED >>> >>> To read the full section large two page front page story, but without the photos and smart box graphics, go to: `I Go When You Cannot' – Sun Sentinel 20 Jan 2003 … Sometimes Dan Ricker lives in the dark so others may live in the light. … to his weekly Watchdog Report have finally mailed their checks. … http://articles.sun-sentinel.com/2003-01-20/news/0301190341_1_ricker-school-board-president-miami-s-first-cuban-american >>>Watchdog Report publisher named 'Best Citizen' 2003 by the Miami New Times  –The publisher would like to thank the weekly alternative paper Miami New Times for bestowing their 2003 Best of Miami, 'Best Citizen' award to me and I am honored.  Thank you. To read the full story go to http://www.miaminewtimes.com/issues/2003-05-15/citylife2.html/1/index.html
From the spring of 2003:  U. North Carolina, Chapel Hill:  Southeast U.S. Media Report lists Watchdog Report publisher as leading Florida commentator >>> Selected excerpts from the report on Florida's media sources. Those who do read the newspaper in Florida have a bevy of options for state government and political coverage. The dominant newspapers in the state are Knight-Ridder's The Miami Herald (Acquired by The McClatchy Company in 2006) and the Poynter Institute's St. Petersburg Times. Both papers endorsed Gore in 2000 but split on the 2002 gubernatorial race, with the Herald endorsing Republican incumbent Jeb Bush and the Times backing Democratic challenger Bill McBride. Daniel Ricker of The Miami Herald also writes an influential column as well as an email newsletter called the Watchdog Report that goes out to more than 100,000 subscribers. FEBRUARY 2004 – Florida: Columnists in Abundance –ERIC GAUTSCHI, graduate student, School of Journalism & Mass Communication, UNC-Chapel Hill – D) LEADING COMMENTATORS – Resource Commentator Organization Type Web site –Steve Bousquet St. Petersburg Times Column www.sptimes.com/columns/bousquet.shtml -"First Friday" WPBT TV (Miami) TV Show www.channel2.org/firstfriday/issues.html –Lucy Morgan St. Petersburg Times Column www.sptimes.com/columns/morgan.shtml –Daniel Ricker Miami Herald/Watchdog Report Newsletter >>> Readers who would like to read the complete University of North Carolina, Chapel Hill Southeast United States Media Report go to view the complete report or download all the data used in this study. >>> Watchdog Report Editor's note to the NCU/CH study: The subscriber number referenced is incorrect and applies to readership.
General subscriber's names will not be published in the Report. To subscribe to the Watchdog Report please use the form below as a subscription invoice.
********************************************************************
Watchdog Report Supporters Invoice-Form
NOTE: Invoice is for Yearly supporter/sponsorship Rates: Thank you.
Corporate Sponsors $1,000 (All levels above will be listed in the report with web-site link if desired)
Large Business Supporters $500
Small Business Supporters $250
Please make checks payable to: Daniel A. Ricker
Send to: 3109 Grand Avenue, #125
Miami, FL 33133 To contact the Publisher please e-mail watchdogreport1@earthlink.net