CONTENTS
Argus Report: Miami, we have a problem, PortMiami deep dredge slightly delayed, project should still be on track for 2015 opening says Dir. Johnson
Florida: Gov. Scott rakes in the dough, Lt. Gov. Carroll speaks out, Scott responds again to her resignation
Miami-Dade County: IG Mazzella says sayonara after establishing office in 1998, has saved Miami-Dade millions of dollars over the years, kept its independence from political influence
Miami-Dade Public Schools: District braces for tougher FCAT tests, teaching English in around 19 languages add to performance challenges with 350,000 students
Public Health Trust: National Sexual Assault Month -Roxcy Bolton Rape Treatment Center provides sensitive, patient-focused, comprehensive, confidential care to victims
City of Miami: Commissioner Suarez must resign in June; will commission reappoint him back to commission? Did not get $20,000 for mayoral campaign from MIA shrink-wrap company father voted for Tuesday
City of Miami Gardens: Three Sentenced to Lengthy Prison Terms in Shooting Death of Brinks Guard at Calder Casino
City of Miami Beach: Newly minted Mgr. Morales writes in Apr.1 memo to staff, come clean now because, "Neither malfeasance nor nonfeasance has any room in my administration."
City of Coral Gables: It's Showtime, voters go to polls Apr. 9 to elect mayor and two new commissioners; but what will voter turnout be in winner take all races?
>>> Other stories around Florida
Broward County: Miami Man Sentenced for his role in a $3.3 Million Identity Theft Tax Refund Fraud Scheme
City of Margate: There he goes again; Gov. Scott suspends Margate Commissioner McClean after federal indictment for bribery
Palm Beach County: Local Man Convicted as Felon in Possession of a Firearm
Duval County: Gov. Scott taps Elizabeth A. Meyer to the Florida Building Commission.
Orange County: Gov. Rick Scott names Walter Ketcham to the Orlando-Orange County Expressway Authority.
Community Events: The Good Government Initiative at the University of Miami invites you to a Community Conversation & Luncheon — Guns, Politics & Public Health.
Editorials: PAST WDR JULY 2007: Ethics & conflict of interest with elected leaders must rise higher in our community's discourse — Check out the past national story in the Tribune papers:  Paperwork Tiger By Maya Bell, Miami Bureau, Orlando Sun-Sentinel January 20, 2003 >>> And a 2004 UNC Chapel Hill study of the Southeast United States 15 states media outlet study where the Watchdog Report is listed as writing a "influential" column in Florida with over 100,000 readers: http://www.unc.edu/~davismt/SouthNow.pdf
Letters: Reader wonders if President Obama knew new Miami Port tunnel would be run by a foreign company? – Reader thanks WDR for "great job," last week
Sponsors: Publisher's mission statement & Subscription information is at the bottom of this issue — Scroll down for all the headline stories text.
>>> Just because you do not take an interest in politics does not mean politics will not take an interest in you. –Pericles (430 B.C.)
>>> If you wish to be deleted, just e-mail me with that message and you are free to e-mail this on to friends.

>>> The Watchdog Report publisher would like to thank the John S. and James L. Knight Foundation www.knightfoundation.org for funding by the Knight Foundation with technical support from the Knight Center for International Media http://knight.miami.edu within the University of Miami's School of Communication www.miami.edu to maintain my webpage. The Watchdog Report webpage is free, has no ads, pops-up and is just the news in a mainstream reporting manner.
>>> Red Alert: If you think it is important to have an alternative mainstream news service, I hope you will consider becoming a financial supporter for I do have to live and pay my rent. I also want to thank again all those people and organizations that have supported me and I have been honored by that trust and support of my efforts over the past almost 14 years trying to keep the community, state, nation and world informed of the political and governmental happenings in South Florida. How to support and contribute to the WDR is at the bottom of the Report.
ARGUS REPORT – Heard, Seen on the Street
>>> Miami, we have a problem, PortMiami deep dredge slightly delayed, project should stay on track for 2015 opening
The PortMiami $180 million 50 foot deep dredge has hit a snag, and the U.S Corps of Engineers has to modify the contract to include three years of inflation said Bill Johnson the Port's director. The issue came up last week with Mayor Carlos Gimenez when the Watchdog Report was talking to him about President Barack Obama's visit to the Port a week ago Friday. He said the two just exchanged pleasantries, "That it was a beautiful day," in Miami and did not discuss getting a federal grant to pay back the state's $77 million contribution to keep the project on track that Gov. Rick Scott wants the federal government to pay back, but with the tight federal budget cuts seems unlikely. The Watchdog Report contacted Johnson on the matter and he emailed back. "The Mayor is correct. Initially the Corps of Engineers (COE) had the project scheduled for contract award last month (March).
When the C0E, who are managing the project, received bids in early Jan, they determined that there had been a failure on its part to include 3 years of inflation- a significant issue for the COE being able to proceed and award the contract.
The County, with leadership from Mayor Gimenez and Commission Chairwoman Rebeca Sosa, have worked hard over the past 90 days to find a path forward in order for the project to proceed. At this point, we expect contract award by May and commencement of construction in June. While slightly delayed, our deep dredge should open in sync with the Panama Canal in late spring, early summer 2015. Any project of this scale is [not] without issues. The County has worked hard to ensure our deep dredge moves forward despite the many challenges," Johnson the Port director wrote.
>>> Another mainstream paper, The Plain Dealer, cuts printed version to three days
The New York Times www.nytimes.com on Friday did a story that The Plain Dealer in Cleveland is reducing its printed papers to only three times a week and the move follows in the footsteps of the Times- Picayune in New Orleans and the Huntsville Times. Moreover, Advance Publications own all three papers and a digital format is being emphasized over the printed word. But it continues the trend of the public getting less news from traditional sources that locally has The Miami Herald leaving its fabled building on Biscayne Bay at the end of the month, with a sayonara party recently that brought hundreds of current and past Herald reporters, editors and publishers together for one last hoorah of the building dubbed the "Beast on the Bay."
The only daily Miami paper is moving to its new headquarters in Doral but the paper is also shedding reporters, many with decades of institutional knowledge necessary to cover complex South Florida in a deep manner and while bloggers in some cases are picking up the slack. However, the role The Herald plays in the community cannot be replaced and a paper is part of the glue that gives context to a community, it is clear the economic demands of a reduced readership has reduced the number of reporters out in the field, and in the long run will have a detrimental affect on such a diverse community as South Florida.
For it is newspaper's like The Herald that have the time to do extensive investigative reports that can radically change how things in public institutions are being done or brought to light and with 20 Pulitzer Prizes under the paper's belt. The paper has a rich history of getting that job done, but that mission will be harder in the future and we all will be for the worse for it and why it is important to support the daily newspaper. For while its critics abound and home delivery subscriptions are down, though on its digital page the hits are in the millions. Other news services like the Watchdog Report, and other bloggers will come and go in the decades to come, but it is important that the big media dog Miami Herald over a 100 years old continues. >>> Editor's note: I was a Miami Herald guest editorial and news columnist over a four year stretch and there would not be a WDR without that initial encouragement back in 2000 and later 2003 to 2007.
>>> Ros-Lehtinen and Diaz-Balart Ask OFAC about Beyonce and Jay-Z Trip to Cuba
Press release: U.S. Rep. Ileana Ros-Lehtinen (R-FL) and her South Florida Congressional colleague Rep. Mario Diaz-Balart sent a letter to Adam Szubin, Director of the Office of Foreign Assets Control at the Treasury Department, requesting information on the type of license that Beyonce and Jay-Z received to travel to Cuba. A signed copy of the letter is attached and the text of the letter is below.
>>> Press release: ZOGBY: Choosing Equilibrium, Receiving Dysfunction – By John Zogby as published in The Financialist, a digital magazine sponsored by Credit Suisse. The digital magazine offers fresh commentary on breaking news as well as in-depth reporting on the issues, trends and ideas that drive markets, businesses and economies.
Assuming that we Americans still see ourselves as one nation and indivisible, it is hard to believe that there is a connection between our politics and what voters have actually expressed in recent years. Polling and voter behavior over the past decade and a half shows an electorate that favors change and problem solving. But in the actions of elected officials, we find too little of either. In the popular votes for the House and Senate since 1998, voters have cast ballots in favor of Democrats 48.7 percent of the time and for Republicans 47.5 percent of the time, on average. Democrats have won more popular votes in these past eight elections, but have not averaged a majority. The GOP has only won a majority once, in the 2010 House, out of 16 contests for both houses. In my view, the voters have favored a sort of equilibrium that begs both sides to find common ground. Please click the link below to read the full release:
http://www.zogbyanalytics.com/news/282-choosing-equilibrium-receiving-dysfunction
>>> Miami-Based Health Care Clinic and Its Owners and Operators Sentenced for $50 Million Fraud Scheme
Press release: The owners and operators of Biscayne Milieu, a Miami-based mental-health clinic, and the clinic itself were sentenced today for their participation in a Medicare fraud scheme involving the submission of more than $50 million in fraudulent billings to Medicare, announced U.S. Attorney Wifredo A. Ferrer of the Southern District of Florida; Acting Assistant Attorney General Mythili Raman of the Justice Department's Criminal Division; Michael B. Steinbach, Special Agent in Charge of the FBI's Miami Field Office; and Special Agent in Charge Christopher B. Dennis of the U.S. Department of Health and Human Services Office of Inspector General (HHS-OIG), Office of Investigations Miami Office.
Antonio Macli, 73, Jorge Macli, 41 and Sandra Huarte, 49, all of Miami, and Biscayne Milieu were sentenced by U.S. District Judge Robert N. Scola Jr. in the Southern District of Florida.  Antonio Macli was sentenced to serve 360 months in prison; Jorge Macli was sentenced to serve 300 months in prison; and Huarte was sentenced to serve 262 months in prison.  In addition, Biscayne Milieu, the corporate entity these defendants controlled, was sentenced to one year of probation.  In addition to their prison terms, Antonio Macli, Jorge Macli and Huarte were each sentenced to serve three years of supervised release.  Restitution payments for each of the defendants will be determined on April 25, 2013. The defendants were each convicted on Aug. 24, 2012, of conspiracy to commit health care fraud, at least one substantive count of health care fraud, and conspiracy to offer and pay kickbacks following a two-month jury trial.  Antonio and Jorge Macli and Huarte were also each convicted of conspiracy to commit money laundering and substantive money laundering counts at trial.
According to the evidence at trial, Biscayne Milieu was a closely held, family-run fraudulent clinic that was owned by Antonio Macli and his son Jorge Macli.  Antonio Macli's daughter Sandra Huarte was an executive at the clinic.  Together the defendants created and oversaw a scheme in which they, along with their co-defendants, submitted over $50 million in false and fraudulent claims to Medicare through Biscayne Milieu, which purportedly operated a partial hospitalization program (PHP) – a form of intensive treatment for severe mental illness.  Instead, the defendants devised a scheme in which they paid patient recruiters to refer ineligible Medicare beneficiaries to Biscayne Milieu for services that were never provided or that were not reimbursable under applicable Medicare rules.  Many of the patients admitted to Biscayne Milieu that they were not eligible for PHP treatment because they were chronic substance abusers, suffered from dementia and would not benefit from group therapy, or were not mentally ill and were procuring false diagnoses of mental illness in order to obtain exemptions from the civics portion of the U.S. citizenship application. The evidence at trial further showed that Antonio and Jorge Macli and Huarte collectively paid patient recruiters more than $1 million in illegal kickbacks to recruit Medicare patients who were ineligible for PHP treatment.  Biscayne Milieu then billed Medicare for tens of millions of dollars in PHP treatments for these patients.  Antonio and Jorge Macli and Huarte also hired doctors, therapists and other health care professionals to further their massive illegal scheme.  Along with co-conspirators working at their direction, they created falsified medical records intended to conceal their Medicare fraud and phony "case manger" contracts in an attempt to hide their extensive illegal kickbacks… Since its inception in March 2007, the Medicare Fraud Strike Force, now operating in nine cities across the country, has charged more than 1,480 defendants who have collectively billed the Medicare program for more than $4.8 billion. In addition, HHS's Centers for Medicare and Medicaid Services, working in conjunction with HHS-OIG, is taking steps to increase accountability and decrease the presence of fraudulent providers. To learn more about the Health Care Fraud Prevention and Enforcement Action Team (HEAT), go to www.stopmedicarefraud.gov.
>>> All photos in the Watchdog Report are taken from public government sites, and the Report goes on line at www.watchdogreport.net on Monday sometime during the day usually. >>> If you believe it is important to have someone watching your public institutions consider supporting the Watchdog Report for I am a low cost news service, yet I do have to live, thank you! Further, I have been honored over the years by being named a WFOR-4 Hometown Hero in 2000, being profiled in a major way by The Miami New Times and was Best Citizen in the 2003 Best of Miami of The Miami New Times, profiled twice in The Miami Herald, and the Orlando Sentinel ran a nationwide story on me in the Tribune papers on Jan. 2003, and UNC Chapel Hill named me one of the top columnists in Florida in a  multi-state study of the media back in 2004. I also thank Joseph Cooper for the opportunity to be on the WLRN/NPR showTopical Currents on www.wlrn.org 91.3 FM since 2000, including yearly election coverage since then, and also numerous times over the past decade. Further, I am a frequent guest on WWW.WPBT2.ORG on Helen Ferre's show Issues, and have also appeared on  Eliott Rodriguez's show News & Views on www.CBS4.com and The Florida Roundup on www.wlrn.org
FLORIDA
>>> Gov. Scott rakes in the dough, Lt. Gov. Carroll speaks out, Scott responds again to her resignation
Gov. Rick Scott, R-Fla., is raking in the campaign contributions and he may be able to validate his claim in the past that he does not plan to use his own money, some $74 million back in 2010, to get himself reelected in 2014.
http://www.miamiherald.com/2013/04/01/3318226/gov-rick-scotts-political-committee.html Because Scott through a related political committee is pulling in the big bucks, and his favorability rating with Florida voters while low in the polls. His get to work strategy has helped drop the state's unemployment numbers which are the lowest in six years. However, while Scott has been working the media extensively and reported in a past WDR. During the first election the former healthcare executive did not do one interview with any of Florida's newspapers Editorial Boards including The Miami Herald, where he did one a couple of weeks ago and then did a local FM radio show hosted by Phil Latzman.
Further, the governor is still dealing with the recent sudden resignation of Lt. Gov. Jennifer Carrol who has spoken out on her resignation after doing public relations work for what was thought to be a veteran's charity. Before being tapped to be the governor's number two, but the charity turned out to be a $300 million scheme that has resulted in the arrests of over 60 people. She said she was unaware of the mechanics of the not-for-profit that was focused on making a profit but her involvement caused the heave ho from office. In addition, the recent controversy last week resulted in the governor sending out another press release on the matter that appears to continue to percolate. http://www.washingtonpost.com/national/ex-florida-lt-gov-carroll-talks-about-resignation-work-for-group-accused-of-charity-scam/2013/04/05/e4f714fa-9da6-11e2-9219-51eb8387e8f1_story_1.html
>>> Press release: Please see the below statement from Governor Rick Scott's Communications Director Melissa Sellers regarding Jennifer Carroll's recent interview.
"After Jennifer Carroll was questioned by law enforcement about her work for Allied Veterans, a company involved in a multi-state criminal conspiracy, our chief of staff and general counsel questioned her. She agreed to resign, acknowledging her involvement with Allied Veterans would be a distraction from the issues important to Florida families. Out of respect to her and her family, we are not commenting further about her discussions with our office or law enforcement, except to say that she made the right decision."  – Melissa Sellers, Communications Director, Governor Rick Scott
>>> Florida Sen. President Gaetz news letter: The Florida Senate rounded the midpoint of session this week, and I can report that our Senators have passed 66 bills, including several that have particular interest to Northwest Floridians who have contacted me about issues that matter to them.
Usually, the legislative session is end-loaded, meaning that in the first few weeks bills are "teed up" for floor votes after going through three or sometimes four committees. Therefore, we can expect more legislation to receive final votes as committees finish their consideration and bills are sent to the floor. Unlike Washington where budget battles seem to have paralyzed Congress and forced the federal government into "sequestration," the Florida Senate is operating in a more businesslike and mature fashion. Though partisan and philosophical differences are inherent in the process, in Tallahassee both Democrats and Republicans have worked together in a civil manner to fashion a budget, which was approved in the Senate Appropriations Committee by a unanimous vote. This coming week the budget will be on the Senate floor for a full, public debate.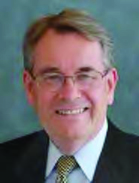 Gaetz
Ban on Internet Cafes Passes, On Governor's Desk

On Thursday afternoon the Senate passed by 36 to 4 a complete ban on Internet cafes. Senator John Thrasher (R-St. Augustine) led the effort to stop this illegal activity which has cynically used veterans organizations as fronts and amassed millions of dollars in illegal profits for operators. The bill is now on the Governor's desk and I have every confidence that he will sign it.
During the floor debate on this issue, Senator Thrasher assured his colleagues that legal activities at senior arcades and other commercial outlets would not be affected by the ban. However, games of chance run illegally and in a way that is predatory on the elderly are brought to a halt. The legislation is strongly supported by law enforcement at the local and state level.
Senate Budget Will Be Voted on Next Week
The Senate's proposed budget will be on the floor of the upper chamber next week following unanimous, bipartisan approval in the Appropriations Committee. The budget reflects the improving economy of our state but, unlike the federal budget, is balanced with no new taxes, fees or tuition increases. Now, when our economy is gaining strength, is no time to hit families and businesses with increased taxes and bigger government. I believe recovery will benefit from Floridians having more money in their own pockets, not by expanding government. By comparison, the State of New York and the State of Florida now have nearly the same population. However, New York's governor is proposing a budget of $142 billion, nearly twice as large as Florida's.
Some key provisions of the Senate's $74.3 billion budget include:
* A three percent salary increase for state employees who have gone for six years without any increase in compensation.
* $1.2 billion in additional funding for K12 education, bringing our investment in public schools to $18.4 billion. This includes a $480 million increase in pay for our state's teachers. The Senate budget gives local school districts flexibility to develop and implement performance pay plans that recognize and reward those teachers who take on tough assignments, work with students with learning disabilities, teach students in career-technical classes, and in other ways achieve learning gains. While Governor Scott prefers to give the same raise to every teacher in Florida, the Senate position is to recognize and reward those teachers who truly help students do better.
* Increased funding for school safety, giving local districts and schools discretion over how to use resources to improve security.
* $23.8 billion for health care, largely Medicaid. This is the single biggest item in our state's budget and covers payments to nursing homes for the care of the elderly as well as reimbursement to hospitals, doctors, hospices, dentists, home health agencies and other health care providers. This year the Senate budget includes $677 million to fund added payments to physicians in order to promote access to primary care for low-income families. The alternative to primary care is too often the emergency room, which adds significantly to health care costs.
* $1.1 billion for services to the disabled, including moving disabled children off the waiting list and into appropriate care.
* Increased access to veterans' benefits.
* $9.4 billion to fund more roads, bridges and highways plus money to improve seaports and airports.
* $817 million for economic development, including Visit Florida, Space Florida, protection of our military bases and missions, and job training.
* Funding for water projects, including improvements to the Apalachicola River Basin. >>> To read a complete summary of the Senate budget, please go to http://www.flsenate.gov/Media/PressRelease/Show/1459…
Next Week Rules Committee Examines Campaign Finance and Elections Reform

House Speaker Will Weatherford and I share many of the same goals for this legislative session, and next Tuesday, the Senate Rules Committee will vote to advance two of our main focuses: reforming our state's elections laws and improving Florida's campaign finance system. The Committee, composed of a bi-partisan group of 15 senators, will debate the merits and shortcomings of Senate Bill 1382, regarding campaign finance rules, and Senate Bill 600, reforming Florida's elections laws. Sponsored by Senator Jack Latvala (R-St. Petersburg), SB 1382 eliminates controversial Committees of Continuous Existences as well as institutes a number of additional campaign finance reforms. It increases the frequency of campaign finance reporting and institutes a tiered candidate contribution limit system, distinguishing between candidates who run for legislative office, Supreme Court, statewide offices, non-statewide offices and DCA judges.
Additionally, the Committee will examine SB 600, also sponsored by Senator Latvala. We know that while most Florida counties had flawless 2012 elections, some counties ran into major hitches. For this reason, SB 600 responds to the sworn testimony of elected county elections supervisors, including those from Northwest Florida, by giving local flexibility to each county, providing additional early voting sites and protecting the integrity of the absentee ballot process. I encourage you to find out more about these bills at http://www.flsenate.gov/Committees/Show/RC/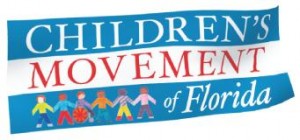 >>> Children's Movement of Florida  Voices of Florida – We all have a story, a story that defines us. It is our collective story, our challenges and our triumphs that inspire a movement. Floridians from all walks of life have joined together with an understanding that the future of our state rests on the well-being of our children. Visit The Children's Movement website to read their stories and share your own. >>> I find it unacceptable, as all of us should, that at least a half-million children in Florida – all citizens — have no health insurance. How could this be in our beloved country that seeks to be a beacon to the world? Health insurance for all children is one of the five major planks of The Children's Movement. With the support of Florida Covering Kids and Families, The Children's Movement is working with dozens of local partners to help build a meaningful signing-up initiative in more than a dozen Florida communities. Already we have: Completed 18 KidCare trainings around the state. Signed up, trained and deployed more than a hundred volunteers. Begun to build a growing collaboration between local school districts and KidCare outreach coalitions. It's a good start, but only the start. If you'd like to become a volunteer, just click here. Another way to help is to make a contribution – of any size – to help support this work. It is easy. Just click here. A real movement isn't possible without your helping in some meaningful way. Dave Lawrence, Chair The Children's Movement.
MIAMI-DADE COUNTY
>>> IG Mazzella says sayonara after establishing office in 1998, has saved Miami-Dade millions of dollars over the years, kept its independence from political influence
Christopher Mazzella, the only Miami-Dade County Inspector General the county has had since 1998 is saying sayonara at the end of April. After years of being in the pressure cooker job that had his office stepping into contractual negotiations at MIA, Jackson Health System, all the other county departments and also more recently being the IG for the nation's fourth largest public schools district. Mazzella, while he has had his critics, has set the standard for the office when it comes to integrity, and public stature in the community and over these years, he was able to fend off political requests to go after certain people, perhaps part of someone's political vendetta at the time.
Mazzella, an attorney, and 34-year veteran Special-Agent with the FBI had the right temperament for the job over the past years, and his arrival in the community coincided with the creation by county voters of the Miami-Dade Ethics and Public Trust Commission and ultimately what would be the Watchdog Report. When I was watching local and county government back in 1997 and 1998 and I started writing back in May 5, 2000. Since that time, the Office of the Inspector General office has grown from Mazzella and it's second employee Alan Solowitz and a little later in March 2000 former Florida Assistant Attorney General Patra Liu, who cut her investigative chops with the state's Medicaid Fraud Unit. And under Mazzella, the office grew it to a much larger office with now 38 employees and a $5.2 million budget.  And for more on Mazzella's departure go to: http://www.miamiherald.com/2013/04/02/3319696/miami-dade-inspector-general-christopher.html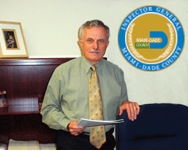 Mazzella
What about the early years of the OIG?
The Miami-Dade Commission created through an ordinance the Office of the Inspector General back in 2006 and the public held its breath whether it would become a toothless tiger or a real watchdog of the public purse at the time. Many elected leaders back then carped at the money that was going into the office that included money from the airport's budget, port and other big departments and an IG member sat through and monitored the construction of the Arsht Performing Arts Center. And there is a vigilant special agent from the office at all the Jackson Health System meetings and the office is reviewing contracts from all county departments constantly and has saved millions of dollars over the years and resulted in some 220 arrests of wayward individuals. (And this saving of tax dollars through preventing wasteful spending over the past 14 years is why I have continued to do the Watchdog Report, not because it is a "passion." However, in some ways, the press operates in the same way as the IG. Moreover, one can protect taxpayer dollars being wasted through fraud and abuse just by bringing certain things to the public light and perhaps getting a better deal on a multi year contract. That first happened with me in 1998 at the Public Health Trust and I got almost $20 million in savings through a contract discount at the time, after I made a beef about the issue and lack of a discount from such a major supplier to the Trust.)
And when things got really politically hot, the IG got the assignment like the 2002 elections where the primary election back then was a national fiasco, coming off the 2000 Miami-Dade general election nightmare. And the public and elected officials were clamoring for effective and accurate elections after the primary results were only known well over a week later (And the results were first broken in a Watchdog Report EXRA at the time). Mazzella's office would then recommend that the Miami-Dade Police Department run the General Election in November to ensure machines were set up and operateing, while also being secure. And this subsequent General Election went off without a hitch. Though it was probable the most expensive county election in the history of the nation coming in around $12 million at the time. Nevertheless, Miami-Dade finally got the election right back then which was a very big deal at the time.
Further, when the local high profile pharmaceutical company Pharmed was seeking to get a major Jackson Health System contract back in the mid 2000s. The contract meetings were public and then PHT procurement VP Ted Lukis would notify the IG, Ethics Commission and the Watchdog Report and at the last meeting regarding awarding the contract. All three of us were there, we had to identify ourselves among the small group of attendees and the influential Carlos and Jorge de Cespedes brothers did not get the deal. Moreover, the two men are now serving nine years in federal prison for participating in around 14 years of Medicare fraud.
Further, some county commissioners carped that when the office was created they did make them "special agents," said Commissioner Natacha Seijas in an exchange with Mazzella in the commission chambers. He pointed out that the "special agent" designation was consistent with the office and was just how his people were titled he told her back in the mid 2000s. In addition, Commissioner Javier Souto used an IG Jackson Health Trust investigation of a Siemens contract to verbally club a health trust trustee member up for reappointment to the board, claiming her actions were akin to working with "Columbian Drug Lords," which she denied but she was not reappointed to the trust back then.
The Watchdog Report contacted Mazzella last week and asked for his thoughts during his time in office, some of the work and investigations his office has been involved in and he wrote back Saturday by email. "There are so many things to consider: "My experiences as the Inspector General have been wonderfully satisfying.  Because of the OIG's independence and autonomy, I have been able to assemble a remarkably professional staff of investigators, auditors, attorneys, CPA's and engineers to conduct oversight.  The fact that we have achieved unheard of statistical accomplishments, i.e., 220 arrests, identifying almost $150 million in questionable costs, losses and damages and lost revenue, and saving the county almost $125 million by averting future losses, increasing revenues and financial recoveries, is, therefore, no accident.
The OIG has literally paid for itself many times over.  Further, as a result of this outstanding staff, the OIG has achieved accreditation by the Commission for Florida Law Enforcement Accreditation.  And we are recognized by the National Association of Inspectors General as a model that other jurisdictions should and have followed in setting up their own IG offices.  But the thing I really am most proud of are those achievements we do not keep track of statistically, namely averting and deterring wrongdoing and losses.  Put simply, every instance of criminality, misconduct, or mismanagement is not an anomaly but the result of a systemic weakness.  Our philosophy has always been to gain the respect and confidence of government so that it views the OIG as its partner, not adversary.  We have promoted the view that management should be part of the solution, not part of the problem.
Yes, there have been contentious issues we've addressed leading to criticisms of government.  But, by far, our relationship with management and elected officials has been very positive.  So much so that now there is often very little reluctance for stakeholders to call our office when they detect problems or concerns.  This preventative approach is what makes the OIG so much more effective.  A department director, for instance, can find out what is really wrong by calling us to get an unfiltered, independent assessment before the problem becomes public.  So, in a nutshell, I am proud that we have promoted and maintained the official role of "watchdog" over county and school board affairs yet we have also become their partners, albeit, always autonomous, independent, and, most importantly, unassuming.  Maintaining that balance, "watchdog" and partner, has marked my role as the Inspector General. Thank you for your support over the years.  I hope you continue what you do so well.  It is important," wrote Mazzella the long serving IG.
>>> Mayor Gimenez wants $50 million in healthcare costs cuts, unions are crying foul, five percent contribution set to expire Jan. 2014
Miami-Dade Mayor Carlos Gimenez is asking for the continuation of a five percent contribution of employees for their AV Med Health insurance that is set to expire Jan. 2014. The $300 million self insured health plan is doing better than anticipated but Gimenez in his proposed budget recommendation wants $50 million more in cuts of the program that pays AV Med a five percent administrative fee to manage the account. Commissioner Barbara Jordan and other commissioners on Tuesday at the commission meeting agreed that there should be a workshop on the matter that has the county's union members fuming, said Martha Baker, the president of SEIU 1991 and represents the nurses at Jackson Health System. The county in negotiations with the different unions got the concessions a few years ago, but now that the county's property tax base is bouncing back, the union leaders want what they consider is their due.
>>> Jordan says when it comes to contracts going to Black businesses at county; it is around "one percent," even though they account for "14 percent" of county population
Commissioner Barbara Jordan during a discussion on future Water and Sewer contracts that could total over the years $1.2 billion questioned whether small minority firms would get some of the business. She noted when it came to outreach to these firms with county cuts, the personnel was not there and "not enough effort has been made to illicit" these less connected businesses. We continue "to award contracts to the same people," and if it is based on "consistency," what "is that based on," she asked county staff. And in her mind when it came to these county contracts. The "Black community is not benefiting from this contracting," she said.  However, Commission Chair Rebeca Sosa noted "Hispanics don't get they're fair share based on population," either since Miami-Dade is 65 percent Hispanic and her goal she said was "to make sure we give opportunities to everybody," and she will do an analysis to "make sure were fair."
However, Jordan shot back if population demographics were to be the criteria. Blacks account for about "14 percent" of the population she said and she would be grateful to get that percentage and believes the current level of Black contract participation is "one percent," she closed on the matter.
>>> Press release: We're pleased with the opinion that Maria Matthews, Director of the Florida Division of Elections, has issued in favor of having the Miami Dolphins pay for the referendum election on Sun Life Stadium renovations.  As I have stated before, the taxpayers of Miami-Dade County should not be forced to shoulder the cost of this election since it is being brought about by a request from a private party.  This is an important ruling that will give Miami-Dade County voters final approval over whether tourist development tax dollars should be used for this purpose without having our taxpayers bear the cost of the election.
>>> Press release:  Governor Rick Scott and Chairwoman of the Miami-Dade Board of County Commissioners Rebeca Sosa ceremoniously served paella, a traditional Spanish dish, at the Capitol yesterday during the 25th anniversary of Miami-Dade County Days. Governor Scott said, "The Miami-Dade County Days event shows how Florida's diverse population enriches our state, and strengthens our cultural and economic opportunities with Spain, Latin America, and beyond. Since December 2010, Florida has created more than 290,000 private-sector jobs for Florida families and the Miami-Dade community has played a tremendous role in strengthening our economy." Miami-Dade County Days in Tallahassee is an annual, two-day event at the Capitol to showcase the cultural diversity of Miami-Dade County and bring awareness to the different needs of the South Florida community.
>>> GMCVB press release: DEMAND FOR TRAVEL TO GREATER MIAMI & THE BEACHES REMAINS STRONG – GREATER MIAMI & THE BEACHES RANKS #1 IN AVERAGE DAILY ROOM RATE (ADR), #2 IN REVENUE PER AVAILABLE ROOM (REVPAR) AND #2 IN HOTEL ROOM OCCUPANCY FOR JANUARY-FEBRUARY 2013 AMONG THE TOP 25 U.S. MARKETS
For January – February 2013, Greater Miami and the Beaches showed increases vs. 2012, ranking #1 in Average Daily Room rate (ADR) at $215.99, #2 in Revenue Per Available Room (RevPar) at $182.17, and #2 in Hotel Room Occupancy at 84.3% among the Top 25 Markets in the U.S. Smith Travel Research compares the top markets in the United States based on Occupancy, Average Daily Room Rate (ADR) and Revenue Per Available Room (RevPar).
JANUARY –  FEBRUARY 2013
AVERAGE DAILY ROOM RATE
Market
$
% Change vs. 2012
1. Miami
$215.99
+10.9%
2. Oahu Island
$209.11
17.6%
3. New York
$196.21
4.1%
4. New Orleans
$168.98
15.9%
5. San Francisco
$165.08
1.5%
REVENUE PER AVAILABLE ROOM (REVPAR)
Market
$
% Change vs. 2012
1. Oahu Island
$183.64
18.4%
2. Miami
$182.17
+15.3%
3. New York
147.21
13.2%
4. San Francisco
$117.81
3.1%
5. New Orleans
$108.31
14.6%
AVERAGE DAILY OCCUPANCY
Market
% Occupancy
% Change vs. 2012
1. Oahu Island
87.8%
0.6%
2. Miami
84.3%
+4.0%
3. New York
75.0%
8.7%
4. Orlando
72.5%
3.8%
5. Los Angeles
72.3%
3.5%
MIAMI-DADE PUBLIC SCHOOLS
>>> District braces for tougher FCAT tests, teaching English in around 19 languages add to performance challenge with 350,000 students
Supterintendent Alberto Carvalho convened a accountability meeting Friday to discuss the affects of new higher education standards, FCAT 2.0, being applied to the state's 67 county's public schools Districts, that could push public schools state grades down. He said this is the first such dialogue on the matter and other public school districts around the state have been mute on the matter. And while the Watchdog Report did not attend this meeting it was covered in http://www.miamiherald.com/2013/04/05/3326018/miami-dade-braces-for-lower-school.html. The Miami-Dade Public Schools District is a anomaly around the state since out of the 350,000 students, about 80,000 students over a year, are taking English as a second language in up to 19 different languages and these demographics are unigue to South Florida versus Central and North Florida's student populations which are less diverse than here.
Carvalho has argued in the past that he supports having higher education standards but there should be some flexibility and in the case of Miami-Dade. Teachers pay can be impacted as well as other funding based on student performance. The state education officials respond that a drop typically occurs when the performance bar is raised, but the student performance results bounce back in the following years.
PUBLIC HEALTH TRUST
>>> Press release: NATIONAL SEXUAL ASSAULT AWARENESS MONTH -Roxcy Bolton Rape Treatment Center provides sensitive, patient-focused, comprehensive, confidential care to victims
Sexual assault is the most under-reported violent crime in the United States. One in six women in America has been the victim of attempted or rape in her lifetime. One in 33 men is a victim of this crime as well. Two-thirds of assaults are committed by someone the victim knows. April is National Sexual Assault Awareness Month. Jackson Health System joins in the efforts to raise awareness about sexual violence and how to prevent sexual abuse. The Roxcy Bolton Rape Treatment Center at Jackson Memorial Hospital provides free sensitive, patient-centered, comprehensive, confidential care 24 hours a day, seven days a week, to all victims of sexual assaults.
The center is hospital based and staffed with Sexual Assault Nurse Examiners – (SANE) trained providers. Jackson provides emotional and medical support to the victims of this crime and makes them aware that they're not alone and we can help. Here's what you should know in case you are the victim of rape: Don't bathe or douche as this action may wash away evidence, Save your clothing and put them in a brown bag, Get medical attention immediately for your injuries internally and externally and to get preventive treatment for STDs and pregnancy. A medical examination also helps in  forensic evidence collection. – Report to the police, Call the 305-585-RAPE (7273) Hotline.  The center answers confidential calls 24 hours, 7 days a week. >> Established in 1974, the Roxcy Bolton Rape Treatment Center is the only rape treatment center in Miami-Dade County. It is one of the few rape treatment centers in the country to provide a comprehensive approach to care and treatment of victims of sexual assaults. The center sees patients ages 12 and over. All free services are provided regardless of police involvement, which include: Hotline 305-585-Rape (7273) Medical Treatment/Forensic Evidence Collection, Crisis Intervention, Advocacy/Accompaniment, Information and Referrals, Community Awareness
System Coordination, Support Groups, Therapy Prevention/Risk Reduction Education. The center also welcomes victims of sexual assaults who did who didn't seek treatment in the past. They can still reach out to the rape treatment center for help.
CITY OF MIAMI
>>> Commissioner Suarez must resign in June; will commission reappoint him back to commission? Did not get $20,000 for mayoral campaign from MIA shrink-wrap company father voted for Tuesday
With the upcoming Miami Mayoral race inching closer to the November election there is speculation what Commissioner Francis Suarez will do since the city charter state's he will have to resign to run. In the past as was the case with current Mayor Tomas Regalado the commission after the resignation appointed the man back onto the commission believing allowing the current incumbent in the district office knew his constituents better and would save the city the $250,000 cost of holding a commission district election. Suarez has until June to make this decision and given his support on the commission, it is likely that he will be appointed back to the vacant seat. There are five candidates lined up to run for the District 4 seat that Suarez is holding in 2015 but depending on the election results. An election could be called sooner and is why so many of the candidates are constantly holding fundraising gatherings in the event an election is called for the vacated seat before then.
Further, critics have suggested that Suarez the younger had received a $20,000 campaign contribution from the TrueStar Group that was bidding and lost a county contract to provide baggage shrink-wrap services at MIA and had his father Miami-Dade County Commissioner Xavier Suarez being the only no vote when the commission this past week overrode Mayor Carlos Gimenez's veto 11 to 1 of a past vote by the body. The Watchdog Report contacted the younger Suarez about this rumor and he emailed back last week that. "No they did not," contribute $20,000 to my campaign wrote the first term commissioner to the Watchdog Report and that kills an issue that was the talk of county hall insiders.
>>> Patient Recruiter for Miami Home Health Company Sentenced to 36 Months in $20 Million Health Care Fraud Scheme
Press release: A patient recruiter for a Miami health care company was sentenced yesterday to serve 36 months in prison for his participation in a $20 million home health Medicare fraud scheme, announced U.S. Attorney Wifredo A. Ferrer of the Southern District of Florida; Acting Assistant Attorney General Mythili Raman of the Justice Department's Criminal Division; Michael B. Steinbach, Special Agent in Charge of the FBI's Miami Field Office; and Special Agent in Charge Christopher Dennis of the U.S. Department of Health and Human Services Office of Inspector General (HHS-OIG), Office of Investigations Miami Office. Vladimir Jimenez, 43, was sentenced by U.S. District Judge Joan A. Lenard in the Southern District of Florida.  In addition to his prison term, Jimenez was sentenced to serve two years of supervised release and ordered to pay $950,000 in restitution, jointly and severally with co-defendants.
In January 2013, Jimenez pleaded guilty to one count of conspiracy to receive health care kickbacks. According to court documents, Vladimir Jimenez was a patient recruiter who worked for Serendipity Home Health, a Miami home health care agency that purported to provide home health and therapy services to Medicare beneficiaries. According to court documents, from approximately April 2007 through approximately March 2009, Jimenez recruited patients for Serendipity, and in doing so solicited and received kickbacks and bribes from the owners and operators of Serendipity in return for allowing Serendipity to bill the Medicare program on behalf of the patients Jimenez had recruited. These Medicare beneficiaries were billed for home health care and therapy services that were medically unnecessary and/or not provided.
From approximately January 2006 through March 2009, Serendipity submitted approximately $20 million in claims for home health services that were not medically necessary and/or not provided. Medicare actually paid approximately $14 million for these fraudulent claims. As a result of Jimenez's participation in the illegal scheme, the Medicare program was fraudulently billed more than $400,000 for purported home health care services. In a related case, on June 21, 2012, Ariel Rodriguez and Reynaldo Navarro, the owners and operators of Serendipity, were sentenced to 73 and 74 months in prison, respectively, following guilty pleas in March 2012 to one count each of conspiracy to commit health care fraud. This case is being prosecuted by Assistant Chief Joseph S. Beemsterboer of the Criminal Division's Fraud Section.  The case was investigated by the FBI and HHS-OIG, and was brought as part of the Medicare Fraud Strike Force, supervised by the Criminal Division's Fraud Section and the U.S. Attorney's Office for the Southern District of Florida. Since its inception in March 2007, the Medicare Fraud Strike Force, now operating in nine cities across the country, has charged more than 1,480 defendants who have collectively billed the Medicare program for more than $4.8 billion. In addition, HHS's Centers for Medicare and Medicaid Services, working in conjunction with HHS-OIG, is taking steps to increase accountability and decrease the presence of fraudulent providers. To learn more about the Health Care Fraud Prevention and Enforcement Action Team (HEAT), go to: www.stopmedicarefraud.gov.
CITY OF MIAMI GARDENS
>>> Three Sentenced to Lengthy Prison Terms in Shooting Death of Brinks Guard at Calder Casino
Press release: Wifredo A. Ferrer, United States Attorney for the Southern District of Florida, Michael B. Steinbach, Special Agent in Charge, Federal Bureau of Investigation (FBI), Miami Field Office, and Matthew Boyd, Chief, Miami Gardens Police Department, announce today's sentencing of Vladimir Louissant, of Miami Gardens, Victoria Barkley, of Miami Gardens, and Byron Kyler, of Miami, in connection with the August 21, 2011 shooting death of a Brinks guard at the Calder Casino and Race Course (Calder) in North Miami, Florida.  Co-defendants Reginald Mitchell, of Miami Gardens, and Uri Ammar, of Hollywood, have not been sentenced yet.  Sentencing for defendant Ammar is scheduled for April 18, 2013.  At today's sentencing hearing, U.S. District Judge James Lawrence King sentenced Louissant to life in prison.  Barkley was sentenced to 10 years in prison, and Kyler was sentenced to 5 years in prison, both sentences to be followed by three years of supervised release.
According to documents filed with the court and evidence presented during trial, on August 21, 2011, Mitchell and Ammar conspired to rob a Brinks guard as he made a scheduled pick-up at Calder.  Mitchell and Ammar both worked security at Calder, where Ammar was a Security Shift Manager.  Mitchell recruited co-defendants Louissant, Barkley and Kyler. On the day of the murder, Mitchell drove Louissant to Calder in Kyler's truck, which Kyler had falsely reported stolen.  According to the trial evidence, Ammar escorted the Brinks guard through the Calder facility and led him to an open area, where Louissant was waiting.  As Ammar and the guard entered the open area, Louissant rushed at the guard, brandishing a firearm.  When the guard drew his weapon, Louissant shot the guard and the two exchange gunfire.  After shooting the guard, Louissant grabbed the Brinks money bag and fled to Kyler's truck.  Mitchell and Louissant then drove a short distance in Kyler's truck, which they abandoned to be driven away from the scene by Barkley in another vehicle. >>> Mr. Ferrer commended the FBI and Miami Gardens Police Department for their work on this case.  Mr. Ferrer also thanked the members of the FBI's South Florida Violent Crimes and Fugitive Task Force.  This case was prosecuted by Assistant U.S. Attorneys Michael Gilfarb and Seth Schlessinger.
CITY OF MIAMI BEACH
>>> Newly minted Mgr. Morales writes in Apr.1 memo to staff, come clean now because, "Neither malfeasance nor nonfeasance has any room in my administration."
Mayor Mattie Bower on Friday told the Watchdog Report that the meet and greet with new Miami Beach Manager Jimmy Morales went "great" and she is excited that he is at the helm of the city. Morales started on Monday and the Watchdog Report went to the Beach city hall to see how he was settling in the job, but was unable to catch up with him. He has lasted through the week and this was his first public appearance with residents since it was open to the public. A standing-room only crowd of over a hundred Miami Beach residents jammed a Smith & Wollensky dining room Friday morning, April 5, to meet new city manager Jimmy Morales, who formally took office this week. A reader that attended the event sent the following comments and included a memo Morales sent out to city department director's. Here is his thoughts on the event: "Jimmy reiterated what he said in his April 1 inaugural message to city staff, "Management Philosophy and Objectives: Come forward and forthrightly identify problems.  You will never be faulted by me for trying to solve a problem, only for ignoring or concealing it.
Residents and business owners responded to this challenge by giving him an earful of complaints about the Building Department  and questions about Code Compliance reform, as well as issues such as sea level rise and Beach flooding, justification for Convention Center area redevelopment, traffic, unlit streets dangerous to pedestrians during construction, noise, neighborhood impacts from construction of a major sewage pipe to make way for Port dredging, and plans for this year's Memorial Day Urban Beach experience.
>>> Excerpts from Jimmy Morales's April 1, 2013 memo to all staff: "There is an administrative and ethical crisis at City Hall, both real and perceived, that has raised serious questions about the ability to perform the critical tasks the city faces in addition to providing basic services in an honest, efficient, and customer friendly manner. . . I respect and understand the importance of leading by example, and I will!  I expect that you will accept my challenge and make your commitment too. . . There is no room in my administration for the status quo. . . We all must avoid cozy, social relationships with the special interests that do business with our City.  It is one thing to be respectful, friendly and professionally responsive and quite another to allow yourself to be compromised or even give the appearance of being compromised. . . I ask that you aggressively address problems within your department and drag any skeletons out of the closet. . . and deal with them forthrightly. . .
There is a grace period that begins today to identify and correct these problems and I don't want to hear about them six months from now if they exist today.  I am asking each of you to come forward in the coming days and weeks, work with your respective staffs, and identify all issues and problems in your area of management.  Please be assured that you will never be faulted by me for trying to solve a problem.  But you will be faulted for ignoring it and sweeping it under the proverbial rug.  Neither malfeasance nor nonfeasance has any room in my administration." The watchdog Report thanks Frank Del Vecchio for the following observations.
>>> Commissioner Libbin will stay at Beach Chamber if elected mayor in November, has sought multiple ethics commission opinions
The Watchdog Report contacted Miami Beach Commissioner Jerry Libbin about what he was going to do as President of the Miami Beach Chamber of Commerce, a position he took a couple of years ago now that he is running for mayor in November and so far is facing Commissioner Michael Gongora for the top post on the dais. Though there are also two other mayoral candidates running since Mayor Mattie Herrera Bower is termed out. Libbin in an email wrote back to the question, " Prior to being hired by the Miami Beach Chamber of Commerce, the Chamber sought and received a written opinion from both the State and County Ethics Commissions as to whether an elected official could serve as both an elected official and the Chamber President and CEO without violating existing ethics laws.
I am proud to tell you that both Ethics opinions stated that it was not a conflict and I made it clear to the Chamber Board that it was my intention to keep my seat on the City Commission and further that it was my intention to run for Mayor in 2013.  Based upon the facts presented to the Chamber and after consultation with the County Ethics Commission, the Chamber developed a firewall between the President (me) and the Board members, by establishing a new 3 person Retention Committee which has the sole responsibility of overseeing my contract, thus removing any appearance of bias that might be alleged should any member of the Chamber Board appear before the Miami Beach City Commission.  The City Attorney's office was also represented at the Ethics Commission, gave their opinion that there was no conflict with my serving as an elected official, and simultaneously working as the President and CEO of the Chamber of Commerce, wrote the November mayoral candidate.
>>> PRESS RELEASE -Meeting Date: April 9th, 2013 Meeting Time: 8:30 AM
Meeting Place: David's Café 1, corner of Collins Ave. and 11th Street
Continuing with our "Meet the Candidates" series, candidate for Mayor of Miami Beach Philip Levine will be our guest speaker at the April 9th meeting of the Tuesday Morning Breakfast Club . So far there are four candidates for Mayor registered for the November 2013  election. Mr. Levine, a local businessman and native of Florida, is the founder of On Board Media.  After building On Board to an $85 million company he partnered with Berkshire Partners and merged with Starboard Cruise Services to form the world's largest duty free and media cruise industry company. In 2000 the group sold the company to Louis Vuitton, Moet Hennessy.  Currently Mr. Levine is CEO of Royal Media Partners.  Mr. Levine is also a real estate co-developer with Scott Robbins in the Sunset Harbor project.
There is no charge for attending and everyone is welcome. David Kelsey, Moderator
CITY OF CORAL GABLES
>>> It's Showtime, voters got to polls Apr. 9 to elect mayor and two commissioners; But what will voter turnout be in winner take all races?
The mayoral and commission candidate's campaign pieces are hitting the voters mailboxes in a prodigious amount in the Gables and the mayoral race pieces are the nastiest with Mayor Jim Cason fighting off some attack pieces done indirectly by challenger Commissioner Ralph Cabrera, Jr. and with the election on Tuesday, Apr. 9. Time is running out. But what will the voter turnout be in the tony burg? http://www.miamiherald.com/2013/04/05/3325928/coral-gables-elections-get-testy.html
The issue of voter turnout of the 29,355 registered voters as of Jun. 25, 2012 in the upscale municipality is of importance since all these seats on the commission dais are winner take all races and if there are five candidates as in the Group 3 race. All one candidate might need is 20.1 percent of the vote that day to win the four year commission seat on the five member dais. However critics are suggesting that it might be time to change the city's charter to require elected leaders to get over 50 percent of the vote but could require the expense of a runoff election if multiple challengers. But these races with a large field of candidates could cause Coral Gables residents to reconsider this matter. >>> General Biennial Election Set For Tuesday, April 9 Polls will be open from 7 a.m. until 7 p.m. on Tuesday, April 9 for the Coral Gables General Biennial Election. Voters will select a Mayor and two City Commissioners. Please note that the polling location for precincts 611 and 638, previously located at Coral Gables Senior High, has now changed to the Coral Gables Congregational Church, 3010 DeSoto Boulevard. For your polling site go to: http://www.citybeautiful.net/modules/showdocument.aspx?documentid=10834
>>> OTHER STORIES AROUND FLORIDA
BROWARD COUNTY
>>> Miami Man Sentenced for his role in a $3.3 Million Identity Theft Tax Refund Fraud Scheme
Wifredo A. Ferrer, United States Attorney for the Southern District of Florida, José A. Gonzalez, Special Agent in Charge, Internal Revenue Service, Criminal Investigation Division (IRS-CID), Miami Field Office, and Rafael P. Hernandez, Jr., Chief, North Miami Beach Police Department, announced that defendant Arthy Icart, 25, of Miami, was sentenced yesterday for his participation in a $3.3 million stolen identity tax refund fraud scheme.  Specifically, U.S. District Judge Joan A. Lenard sentenced Icart to 70 months in prison, to be followed by 3 years of supervised release.  Icart had previously pled guilty to charges of conspiracy to file fraudulent claims, access device fraud, and aggravated identity theft. On October 5, 2012, Arthy Icart and co-conspirator Charlton Escarmant, 29, of Miami, were charged in a five-count indictment for their participation in an identity theft tax refund scheme.  According to testimony and evidence presented at trial, some of the personal identification information used by Icart and Escarmant to file fraudulent tax returns was stolen from Tallahassee Community College's (TCC) financial aid office.  In fact, more than 3,200 names found on a computer in Escarmant's possession came from TCC.
To execute the scheme, Icart and Escarmant filed tax returns using the stolen identification information and also in their own name and created false W-2 forms with fictitious employer information.  Icart's W-2 falsely claimed the he worked at Memorial Regional South Auxiliary. Escarmant's W-2 form falsely claimed that he was a veterinarian at Central Broward Animal Hospital.  IRS Special Agents contacted the employers listed on both Icart and Escamant's W-2 and the employers confirmed that neither defendant ever worked for them. At the time of their arrest, Icart and Escarmant unlawfully possessed approximately 22 pre-paid tax debit cards in the names of other individuals.  In total, during the course of the scheme, Icart and his co-conspirator submitted approximately 400 fraudulent tax returns to the Internal Revenue Service, seeking more than $3.3 million in tax refunds. Sentencing for Charlton Escarmant has been scheduled for June 17, 2013, before U.S. District Judge Lenard.  At sentencing, he faces a possible statutory maximum sentence of 24 years in prison. Mr. Ferrer commended the investigative efforts of the Identity Theft Tax Refund Strike Force, with special commendation to the IRS-CI and the North Miami Beach Police Department.  Mr. Ferrer also thanked the Tallahassee Community College for their cooperation during this investigation.  The case is being prosecuted by Assistant U.S. Attorneys Michael B. Nadler and Elina Rubin-Smith.
>>> Thank you for using the Broward County Commission Agenda E-mail Notification System. A new Broward County Commission Agenda is available. Point your browser to http://www.broward.org/commission/welcome.htm to view the new agenda.
CITY OF MARGATE
>>> There he goes again; Gov. Scott suspends Margate Commissioner McClean after federal indictment for bribery
There he goes again, Gov. Rick Scott continues the tradition of suspending elected leaders from office when they are hit with felony indictments. In this case it was Margate Commissioner David McClean being charged with bribery, he says he is innocent, but after a lull of suspensions Scott has another example of the "Culture of Corruption" that a state grand jury report was rampant around the state. And had Florida number one when it comes the removal of elected officials in a ten-year period a federal study found. This clip of removals when Gov. Jeb Bush and Charlie Crist were governors before Scott was reaching almost one a month, the Florida Legislature is now considering ethics, and campaign finance reform and the body should address this problem for the issue of wayward public officials is clearly not going away. http://www.local10.com/news/Florida-governor-suspends-indicted-Margate-commissioner/-/1717324/19637590/-/f7uhcg/-/index.html
>>> Margate City Commissioner Indicted on Federal Bribery Charges
Press release: Wifredo A. Ferrer, United States Attorney for the Southern District of Florida, and Michael B. Steinbach, Special Agent in Charge, Federal Bureau of Investigation (FBI), Miami Field Office, announced the unsealing of a three-count indictment charging David McLean, 50, a City Commissioner for the City of Margate and a board member on the Margate Community Redevelopment Agency Board (MCRA), with bribery in connection with programs receiving federal funds.  McLean made his initial appearance in federal court this morning before U.S. Magistrate Judge Lurana Snow in Fort Lauderdale.  If convicted, the defendant faces a maximum statutory sentence of up to 10 years on each count.
The indictment charges defendant David McLean with three counts of bribery in connection with a program receiving federal funds, in violation of Title 18, United States Code, Section 666.  More specifically, the indictment alleges that on May 25, 2012, McLean, while a Margate city commissioner, knowingly and corruptly accepted $1,000 in cash and an $8,000 release of back rent, in exchange for his influence in connection with the award of a Margate occupational license (Count 1).  The indictment further alleges that on November 2, 2012, McLean accepted $3,000 in cash in exchange for his influence in connection with a $25,000 MCRA construction grant (Count 2).  Lastly, the indictment alleges that on January 30, 2013, McLean accepted another $2,000 in cash in exchange for his influence in connection with the $25,000 MCRA construction grant. U.S. Attorney Wifredo Ferrer stated, "Public officials who sell their office and their influence to line their own pockets with cash undermine the good work of all hard-working public servants, who labor for the public good.  That is why corruption in government, at any level, will simply not be tolerated."
"Investigating public corruption remains one of the FBI's top priorities.  This indictment represents our commitment to investigate corrupt acts and the individuals who are behind them," said Assistant Special Agent in Charge Scott A. Gilbert, FBI Miami Division.  "We encourage anyone who may have information about corruption to come forward and report it." Mr. Ferrer commended the investigative efforts of the FBI. The case is being handled by Assistant U.S. Attorney Neil Karadbil. An indictment is only an accusation and a defendant is presumed innocent unless proven guilty.
PALM BEACH COUNTY
>>> Palm Beach County Man Convicted as Felon in Possession of a Firearm
Press release: Wifredo A. Ferrer, United States Attorney for the Southern District of Florida, Hugo Barrera, Special Agent in Charge, Bureau of Alcohol, Tobacco, Firearms, and Explosives (ATF),  and G. Matthew Immler, Chief, Boynton Beach Police Department, announced today that following a three day trial in West Palm Beach, Florida, a jury convicted defendant William W. Boatley, 34, of Palm Beach County, of possession of a firearm by a convicted felon, in violation of Title 18, United States Code, Sections 922(g)(1) and 924(e).
Sentencing is scheduled for June 29, 2013 before U.S. District Judge Kenneth A. Marra.  At sentencing, the defendant faces a mandatory minimum sentence of 15 years up to a maximum term of life imprisonment, to be followed by up to 5 years of supervised release.  According to evidence presented at trial, on August 18, 2012, Boynton Beach Police patrol officers observed a vehicle illegally parked with an expired license plate while on routine patrol.  While running from the police, the defendant was observed throwing an object, which was later recovered and determined to be a .22 caliber H & R revolver.  The firearm was loaded with nine .22 caliber rounds of ammunition.  According to evidence introduced in trial, the defendant had previously been convicted of a number of felony offenses and was not legally able to carry a firearm.
Mr. Ferrer commended the investigative efforts of ATF and the Boynton Beach Police Department.  The case is being prosecuted by Assistant U.S. Attorney Jennifer C. Millien. A copy of this press release may be found on the website of the United States Attorney's Office for the Southern District of Florida at www.usdoj.gov/usao/fls.
>>> Governor Rick Scott announced four appointments and four reappointments to the Florida Inland Navigation District.
Paul U. Dritenbas, 61, of Vero Beach, is an architect with Edlund Dritenbas Binkley Architects. He succeeds Bruce D. Barkett, and is appointed for a term beginning March 29, 2013, and ending January 9, 2017.
Charles C. Isiminger, 41, of North Palm Beach, is an engineer at Isiminger & Stubbs Engineering Inc. He succeeds Donn R. Colee, and is appointed for a term beginning March 29, 2013, and ending January 9, 2015.
Susanne McCabe, 55, of Port Orange, is a lawyer and partner at Bonus McCabe PLLC. She succeeds Nancy J. Freeman, and is appointed for a term beginning March 29, 2013, and ending January 9, 2017.
Lynn A. Williams, 73, of Fernandina, is the former vice president and general manager of Ingersoll Machine. He succeeds Stanley N. Bray, and is appointed for a term beginning March 29, 2013, and ending January 9, 2017.
J. Carl Blow, 59, of St. Augustine, is a real estate property manager for Great Oaks Properties. He is reappointed for a term beginning March 29, 2013, and ending January 9, 2017.
E. Tyler Chappell, 38, of Pompano Beach, is the vice president of The Chappell Group Inc. He is reappointed for a term beginning March 29, 2013, and ending January 9, 2017.
Donald J. Cuozzo, 55, of Stuart, is a planning consultant with Cuozzo Design Group Inc. He is reappointed for a term beginning March 29, 2013, and ending January 9, 2017.
Jonathan S. Netts, 70, of Palm Coast, is the captain of Orion Towing & Salvage. He is reappointed for a term starting March 29, 2013, and ending January 9, 2015. The appointments are subject to confirmation by the Florida Senate.
DUVAL COUNTY
>>> Gov. Scott taps Elizabeth A. Meyer to the Florida Building Commission.
Press release: Meyer, 50, of Jacksonville, is the manager of disabled services and ADA coordinator for the City of Jacksonville. She is appointed for a term beginning April 5, 2013, and ending February 7, 2017. The appointment is subject to confirmation by the Florida Senate.
ORANGE COUNTY
>>> Gov. Rick Scott names Walter Ketcham to the Orlando-Orange County Expressway Authority.
Ketcham, 64, of Orlando, is an attorney and partner with Grower, Ketcham, et al P.A. He has served on the Orlando-Orange County Expressway Authority since 2009. Ketcham served in the United States Army from 1969-1976. He received his bachelor's degree and his law degree from Stetson University. He is reappointed for a term beginning April 4, 2013, and ending January 3, 2017.
COMMUNITY EVENTS
>>> The Good Government Initiative at the University of Miami Invites you to a Community Conversation & Luncheon — Guns, Politics & Public Health, Wednesday, April 17, 2013 Hurricane 100 Room at UM Bank United Center
1245 Dauer Drive, Coral Gables, FL 33146 11:30 a.m. registration, 12 p.m. lunch
12:30 p.m. Conversation. How does talking about mental health impact decisions about gun control, gun rights and community safety? Join Judge Steven Leifman, Special Advisor on Criminal Justice &  Mental Health for the Supreme Court of Florida; Francisco Alvarado, Reporter, Miami New Times; Jorge Corbato, Rifle Manufacturer; Lisa Peters, NRA member; Judy Schaechter, M.D. Pediatrician and Associate Professor of Clinical Pediatrics, University of Miami Miller School of Medicine; as they discuss the politics of gun regulation and its effect on public health. Moderated by Katy Sorenson, President and CEO of the Good Government Initiative. >>> Ticket Prices: $35 Individual Ticket $30 GGI Member*
$50 GGI Contributor (Individual Ticket + $15 donation) $500 Table of 10 Sponsor Table) $20 Student/Concerned Citizen, *made a donation of at least $100 this year. Don't wait — space is limited! Register Now!oi
EDITORIAL
>>> PAST WDR JULY 2007: Ethics & conflict of interest with elected leaders must rise higher in our community's discourse
Ethics used to be on the community's lips constantly a few years ago but the issue seems to have been pushed to the back burner, be it at the federal, state or local levels and this drop in status is seen everyday. For reelected leaders and people in leadership positions of all kinds need to realize that respect is earned through deeds and the words they speak, and any actions can speak volumes when it comes to the public trust.
The Watchdog Report was thinking about ethics while reviewing the most recent county lobbyist list and there are some current or former state legislators listed, a former congresswoman, and a host of others and while it is legal. One never knows if any retribution is accompanied with the person if you are lower on the political food chain.
And that is the problem with legality versus perception which is why the Watchdog Report went nuts when a Miami mayor, commissioner and city manager did a house deal that generated a letter of reprimand from the county ethics commission for the mayor and commissioner, for it just did not look right in the public's eye. Further, it is surprising how many people have said since they did not make that much on it, what was the problem?
Ethics or the lack there of also shows up in meeting minutes fairly often and since I read these documents constantly. You see how people try to evade reporting requirements of gifts for example. In recent minutes of a regional board one commissioner when told they were getting free tickets for an event valued at $220. that would have to be disclosed on a state gift disclosure form since it was over $100.00. He responded with a suggestion to pay the differential avoiding the necessity to report the gift and that way of thinking is dead wrong.
The community should reflect on the diminished discussion about what is ethical, the issue of public perception to actions, for on a day-to-day basis lapses occur and people should get called out more often on these possible questionable actions and the issue should come back to the community's front burner. For in reality, it is still out there in the publics mind and if the goal is to establish the public's trust of their public institutions, action must continue to be taken.  For ethical behavior by elected leaders is not for a select few of them, but for all public servants and residents want the best transparent and competent government they can have.
LETTERS
>>> Isn't it a foreign company that us building and will operate this tunnel?  Did the President Barack Obama know this? It's not mentioned in ANY report.  Even The Miami Herald gave glowing reports of the talk and failed to mention this. Shameful!
SK
>>> You do a great job thanks.
M C
>>> LIFETIME FOUNDING MEMBERS & INITIAL SPONSORS IN 2000
ANGEL ESPINOSA – (Deceased) owner COCONUT GROVE DRY CLEANER'S
HUGH CULVERHOUSE, Jr.
THE MIAMI HERALD     www.miamiherald.com (2000-2008)
ARTHUR HERTZ
WILLIAM HUGGETT, Seamen Attorney (Deceased)
ALFRED NOVAK
LINDA E. RICKER (Deceased)
JOHN S. and JAMES L. KNIGHT FOUNDATION  www.knightfoundation.org
THE HONORABLE STANLEY G. TATE
>>> Watchdog Report supporters – $2,000 a year
BADIA SPICES    www.badiaspices.com
FLORIDA POWER & LIGHT www.fpl.com
RONALD HALL
MIAMI-DADE COUNTY www.miamidade.gov
UNITED WAY OF MIAMI-DADE COUNTY www.unitedwaymiamidade.org
>>> Watchdog Report supporters – $1,000 a year
AKERMAN SENTERFITT   www.akerman.com
BERKOWITZ POLLACK BRANT Advisors and Accountants www.bpbcpa.com
RON BOOK
LINDA MURPHY: Gave a new laptop in Oct. 2001 to keep me going.
WILLIAM PALMER www.shutts.com
SHUBIN & BASS     www.shubinbass.com
>>> Public, Educational & Social institutions – subscribers at $1,000 or less
CAMILLUS HOUSE, INC.   www.camillushouse.org
CITY OF MIAMI www.miamigov.com.
CITY OF CORAL GABLES www.coralgables.com
CITY OF MIAMI BEACH www.miamibeachfl.gov
COMMUNITY PARTNERSHIP FOR HOMELESS www.cph.org
THE STATE OF FLORIDA www.myflorida.gov
GREATOR MIAMI CHAMBER OF COMMERCE www.miamichamber.com
GREATER MIAMI CONVENTION & VISITORS BUREAU www.miamiandbeaches.com
HEALTH FOUNDATION OF SOUTH FLORIDA  www.hfsf.org
MIAMI-DADE COUNTY COMMISSION   www.miamidade.gov
MIAMI-DADE COMMISSION OFFICE OF THE CHAIR www.miamidade.gov
MIAMI-DADE COUNTY ETHICS & PUBLIC TRUST COMMISSION www.miamidade.gov/ethics
MIAMI-DADE COUNTY INSPECTOR GENERAL www.miamidade.gov/ig
MIAMI-DADE PUBLIC SCHOOLS BOARD www.dadeschools.net
MIAMI-DADE PUBLIC SCHOOLS www.dadeschools.net
PUBLIC HEALTH TRUST & JACKSON HEALTH SYSTEM www.jhsmiami.org
THE BEACON COUNCIL   www.beaconcouncil.com
THE CHILDREN'S TRUST www.thechildrenstrust.org
THE MIAMI-DADE COUNTY LEAGUE OF CITIES www.mdclc.org
THE MIAMI FOUNDATION  www.miamifoundation.org
UNITED STATES OF AMERICA    http://www.firstgov.gov/
UNIVERSITY OF MIAMI             www.miami.edu
The Watchdog Report covers a few of the meetings attended weekly. It remains my belief that an informed public will make better decisions. Therefore, I go to meetings, make the presence of an informed citizen known, and bring the information to you.   The Watchdog Report is in the 13th year of publication and it has been an honor to be able to send this information to you. It is sent to readers in Miami-Dade, Florida, the U.S. and the world. The Watchdog Report is sent to thousands free and while readers have been prodded to subscribe the results have been mixed. Over 600 reports and Extra's have been sent since May 5, 2000 and over one million words have been written on our community's governments and events.  The report is an original work based on information gathered at public meetings, interviews and from documents in the public domain.
LETTER POLICY
I welcome letters via e-mail, fax, or snail mail. Letters may be edited for length or clarity and must refer to material published in the Watchdog Report.  Please see address and contact information. Please send any additions and corrections by e-mail, fax or snail mail. All corrections will be published in the next Watchdog Report. If you or your organization would like to publish the contents of this newsletter, please contact me. Please send your request to watchdogreport1@earthlink.net
Daniel A. Ricker
Publisher & Editor
Watchdog Report www.watchdogreport.net
Est. 05.05.00
Copyright © of original material, 2013, Daniel A. Ricker
>>> The Watchdog Report are now available to television stations web pages, and all the newspapers and other media in South Florida if the publishers have an interest to run part or all of the stories. Further, in 2000, I used to have some paper's running the report in the Spanish press, that option is available again, and publishers should contact me.  The news content will not be free, but you can pick and chose the stories of interest, edit them if necessary but you must still keep the general story intact.  If you are a news outlet and would like to learn more about, the Watchdog Report and this offer contact me at watchdogreport1@earthlink.net for further information.  >>> Here is what past newspapers have written about the Watchdog Report publisher including a survey and regional study done by the U. North Carolina at Chapel Hill on the media in the southeast United States.
>>> The Miami Herald and Orlando Sentinel & Sun-Sentinel articles on the Watchdog Report publisher over the years. >>> Published on September 9, 1999, Page 1EA, Miami Herald, The (FL) CITIZEN ADVOCATE' KEEPS TABS ON POLITICIANS >>> Published on January 3, 2000, Page 1B, Miami Herald, The (FL) MIAMI-DADE WATCHDOG WILL BE MISSED >>> >>> To read the full section large two page front page story, but without the photos and smart box graphics, go to: `I Go When You Cannot' – Sun Sentinel 20 Jan 2003 … Sometimes Dan Ricker lives in the dark so others may live in the light. … to his weekly Watchdog Report have finally mailed their checks. … http://articles.sun-sentinel.com/2003-01-20/news/0301190341_1_ricker-school-board-president-miami-s-first-cuban-american >>>Watchdog Report publisher named 'Best Citizen' 2003 by the Miami New Times  —The publisher would like to thank the weekly alternative paper Miami New Times for bestowing their 2003 Best of Miami, 'Best Citizen' award to me and I am honored.  Thank you. To read the full story go to http://www.miaminewtimes.com/issues/2003-05-15/citylife2.html/1/index.html
From the spring of 2003:  U. North Carolina, Chapel Hill:  Southeast U.S. Media Report lists Watchdog Report publisher as leading Florida commentator >>> Selected excerpts from the report on Florida's media sources
Those who do read the newspaper in Florida have a bevy of options for state government and political coverage. The dominant newspapers in the state are Knight-Ridder's The Miami Herald (Acquired by The McClatchy Company in 2006) and the Poynter Institute's St. Petersburg Times. Both papers endorsed Gore in 2000 but split on the 2002 gubernatorial race, with the Herald endorsing Republican incumbent Jeb Bush and the Times backing Democratic challenger Bill McBride. Daniel Ricker of The Miami Herald also writes an influential column as well as an email newsletter called the Watchdog Report that goes out to more than 100,000 subscribers. FEBRUARY 2004 – Florida: Columnists in Abundance –ERIC GAUTSCHI, graduate student, School of Journalism & Mass Communication, UNC-Chapel Hill – D) LEADING COMMENTATORS – Resource Commentator Organization Type Web site –Steve Bousquet St. Petersburg Times Column www.sptimes.com/columns/bousquet.shtml -"First Friday" WPBT TV (Miami) TV Show www.channel2.org/firstfriday/issues.html –Lucy Morgan St. Petersburg Times Column www.sptimes.com/columns/morgan.shtml –Daniel Ricker Miami Herald/Watchdog Report Newsletter >>> Readers who would like to read the complete University of North Carolina, Chapel Hill Southeast United States Media Report go to view the complete report or download all the data used in this study. >>> Watchdog Report Editor's note to the NCU/CH study: The subscriber number referenced is incorrect and applies to readership.
General subscriber's names will not be published in the Report. To subscribe to the Watchdog Report please use the form below as a subscription invoice.
********************************************************************
Watchdog Report Supporters Invoice-Form
NOTE: Invoice is for Yearly supporter/sponsorship Rates: Thank you.
Corporate Sponsors $1,000 (All levels above will be listed in the report with web-site link if desired)
Large Business Supporters $500
Small Business Supporters $250
Please make checks payable to: Daniel A. Ricker
Send to: 3109 Grand Avenue, #125
Miami, FL 33133 To contact the Publisher please e-mail watchdogreport1@earthlink.net
Tags: