CONTENTS
Argus Report: When it comes sticking a knife in a fan base & new baseball stadium paid with 80% tax dollars, owner Loria turns the blade with gutting of roster of top Marlins players
Florida: Speaker Weatherford taps Reps. Precourt & Young for leadership positions; Precourt net worth $2.1 million and Young comes in at $904,000 through 2011
Miami-Dade County: Magnificent seven incumbents get sworn in Tuesday, new face on the dais is Zapata, but will they play well in choosing new leadership on commission?
Miami-Dade Public Schools: School board "meddling" caused many of the problems in past 1088 bond, Supt. Carvalho trying to tamp that down early with new $1.2 billion issuance
Public Health Trust: Ryder Trauma Center, community jewel since 1992, is fiscally hemorrhaging with $28 million loss for year in funding since Kendall Regional opened Level II trauma center
City of Miami: Commissioner Gort says not living in condominium on Beach, annoyed he had to squelch rumor
City of Miami Beach: Former M-D Commissioner Morales throws his hat in ring to be city manager, interesting background to lead city buffeted by corruption & nepotism
City of South Miami: Mayor Stoddard says salacious accusations untrue, "I categorically deny any wrong doing"
City of North Miami Beach: North Miami Beach Resident Sentenced for Filing False Income Tax Returns
>>> Other stories around Florida
Broward County: County Mayor Rodstrom & Commissioner Lieberman say sayonara to dais, both political careers are over after decades in different offices
Palm Beach County: Palm Beach County Drug and Mental Health Services Provider Settles with United States Regarding False Billings Allegations
Polk County: Gov. Scott names George W. Mann to the Governing Board of the Southwest Florida Water Management District.
Santa Rosa County: Gov. Scott taps Jose "Tony" A. Giraud, of Pensacola, to the Santa Rosa County Court.
Community Events: Multi-County Climate Change Summit in Dec. — Regional Planning meetings around the counties — Arsht Center events —
DOWNTOWN BAY FORUM  www.downtownbayforum.org THE CUBAN MISSILE CRISIS What was the Impact?
Editorials: The Nov. 6 Miami-Dade elections debacle must change and once again it is Flor-i-duh, but M-DC costliest $12 million General Election in Nov. 2002 cannot be the model — Check out the past national story in the Tribune papers:  Paperwork Tiger By Maya Bell, Miami Bureau, Orlando Sun-Sentinel January 20, 2003 >>> And a 2004 UNC Chapel Hill study of the Southeast United States 15 states media outlet study where the Watchdog Report is listed as writing a "influential" column in Florida with over 100,000 readers: http://www.unc.edu/~davismt/SouthNow.pdf
Sponsors – Publisher's mission statement & Subscription information is at the bottom of this issue — Scroll down for all the headline stories text
>>> Just because you do not take an interest in politics does not mean politics will not take an interest in you. –Pericles (430 B.C.)
>>> If you wish to be deleted, just e-mail me with that message and you are free to e-mail this on to friends.

>>> The Watchdog Report publisher would like to thank the John S. and James L. Knight Foundation www.knightfoundation.org for funding by the Knight Foundation with technical support from the Knight Center for International Media http://knight.miami.edu within the University of Miami's School of Communication www.miami.edu to maintain my webpage. The Watchdog Report webpage is free, has no ads, pops-up and is just the news in a mainstream reporting manner.
>>> If you think it is important to have an alternative mainstream news service, I hope you will consider becoming a financial supporter for I do have to live and pay my rent. I also want to thank again all those people and organizations that have supported me over the years and I have been honored by that trust and support of my efforts over the past almost 14 years.
>>> May you and your family have a safe and reflective Thanksgiving Holiday, and it is a special holiday for many people when family and friends get together once a year to celebrate a bountiful year that many of us may not be able to experience. If they are in the military in America or deployed around the globe and we should all remember these people away from their families during this American holiday event.
ARGUS REPORT – Heard, Seen on the Street
>>> When it comes sticking a knife in a fan base & new baseball stadium paid with 80% tax dollars, owner Loria turns the blade with gutting of roster of top Marlins players
The Miami Marlins owner Jeffrey Loria dismantling some of the top players last week and the team ending the year in the cellar. Miamians not only want his head but the politicians that allowed the well over $530 million stadium to be built with 80 percent public funding, but also finances out to around $2.5 billion when the bonds are finally paid off in the decades to come and had critics calling the deal lopsided in favor of the baseball team. "Suckers," said auto magnate Norman Braman a few years ago, www.miamiherald.com when it was first revealed that in fact the professional baseball franchise was making money. After the team owner came to the county and city of Miami with their hat in hand promising to build a franchise south Florida could be proud of, if they just threw in some public tax dollars for a new enclosed stadium that would boost attendance that did not materialize in this first year. Now with the latest player trades the public and government officials have erupted in anger and has Miami Mayor Tomas Regalado (Net worth $18,801) firing off a letter to baseball Commissioner Bud Selig http://espn.go.com/mlb/story/_/id/8636060/bud-selig-reviewing-pending-miami-marlins-toronto-blue-jays-deal in protest but the issue could have far wider ramifications than just here in South Florida. It could forever taint the waters of any new professional stadiums around the nation getting any tax dollars for these venues and here in Miami, a significant cross section of the community is enraged.
"Take the money and run," said WPLT Local 10 senior political reporter Michael Putney on This Week in South Florida www.local10.com today in his commentary about the Marlins and Loria's ownership and how the man had worn out his welcome as the team owner. Moreover, Putney was right on the target and if Selig wants South Florida to be a baseball market player, he should suggest to Loria that it might be time to go. For while the team is asking for yet another chance says David Samson in www.miamiherald.com but fool the community once shame on you, fool us twice shame on us and this third time has caused a firestorm of discontent toward the team's management and owner.
>>> White House press release: Judge William L. Thomas:  Nominee for the United States District Court for the Southern District of Florida
Judge William L. Thomas has served as a Circuit Judge in Florida's Eleventh Judicial Circuit since 2005, where he has presided over both civil and criminal matters.  For seven years, from 1997 to 2005, he served as an Assistant Federal Public Defender in the Southern District of Florida, where he represented indigent clients in federal criminal cases.  Judge Thomas began his legal career as an Assistant Public Defender at the Miami-Dade County Public Defender's Office in 1994.  He received his J.D. in 1994 from the Temple University School of Law and his B.A. in 1991 from Washington and Jefferson College in Washington, Pennsylvania.
>>> Press release: Diaz-Balart Commends IKEA's Transparency in Slave Labor Controversy
Congressman Mario Diaz-Balart (R-FL) offered the following statement on IKEA's release of the results of the investigation after IKEA was accused of working with the Cuban regime to use prisoner slave labor to manufacture furniture. Yesterday, IKEA released the results of a months-long investigation, which involved sifting through thousands of documents and archived materials by an outside group, to uncover the extent of its former business contacts with the Castro regime.
"The study could not definitely conclude that Cuban political prisoners had no involvement in the manufacture of IKEA products. However, it did reveal that there was no evidence that IKEA products were manufactured with forced labor, nor was there evidence that IKEA had any knowledge of the use of political prisoners at any step in its manufacturing process. The study also revealed that IKEA's business relationship with the Castro dictatorship was short-lived and extended only to the production of seventy-one sofa set samples which ultimately failed to meet quality standards.
"I commend IKEA's serious investigation into its past contacts with the brutal, oppressive Castro dictatorship. Other businesses with objectionable past behavior or shameful business relationships should take note that facing the truth is better than attempting to bury it. I hope that IKEA will continue to examine any new evidence that could shed light on its contacts with the Castro regime, and that it will listen to any new witnesses who may come forward in the future. "Since 2000, IKEA has followed a strict code of conduct that absolutely prohibits slave or prison labor. At this point, IKEA appears to have charted a better course that will avoid the mistakes of its past."
>>> All photos in the Watchdog Report are taken from public government sites, and the Report goes on line at www.watchdogreport.net on Monday sometime during the day usually. >>> If you believe it is important to have someone watching your public institutions consider supporting the Watchdog Report for I am a low cost news service, yet I do have to live, thank you! Further, I have been honored over the years by being named a WFOR-4 Hometown Hero in 2000, being profiled in a major way by The Miami New Times and was Best Citizen in the 2003 Best of Miami of The Miami New Times, profiled twice in The Miami Herald, and the Orlando Sentinel ran a nationwide story on me in the Tribune papers on Jan. 2003, and UNC Chapel Hill named me one of the top columnists in Florida in a  multi-state study of the media back in 2004. I also thank Joseph Cooper for the opportunity to be on the WLRN/NPR showTopical Currents on www.wlrn.org 91.3 FM since 2000, including yearly election coverage since then, and also numerous times over the past decade. Further, I am a frequent guest on WWW.WPBT2.ORG on Helen Ferre's show Issues, and have also appeared on  Eliott Rodriguez's show News & Views on www.CBS4.com and The Florida Roundup on www.wlrn.org
FLORIDA
>>> Speaker Weatherford taps Reps. Precourt & Young for leadership positions, Precourt net worth $2.1 million and Young comes in at $904,000 through 2011
With the Florida legislative elections over, House Speaker designate, Will Weatherford has tapped state Rep. Steve Precourt, R-Orlando as the new majority leader and state Rep. Dana Young, R-Tampa was named to be majority whip in the coming Florida House session next year. Precourt was first elected to the house in 2006 and the GOP lawmaker is a transportation engineer and is a trained civil engineer who sold his transportation company. Young is the grand daughter of a former Florida Senate president and an uncle was in the House. She was first elected in 2010 and become the deputy whip until this recent promotion and she is a FSU graduate, attended the University of Virginia Law School, and has been a member of the Florida Bar since 1993.
What do we know about their finances?
Precourt through Dec. 2011 had a net worth of $2.1 million and he lists $120,000 in household goods. His home and an office building are worth $450,000, there is $658,000 from the sale of a business, a 401K has $330,000 in it and there is $100,000 in life insurance. He owes $455,000 on a mortgage, two car companies want $30,000 in total and income for the year was $28,800 as a state representative, there was $37,000 in interest, capital gains kicked in $49,000 and there was $67,200 in rental income for the year.
Young through Dec. 2011 lists a net worth of $904,732 and she owns $155,000 in household goods. The attorney's home is listed as worth $502,000 and a vacant lot is valued at $194,000, there is $68,000 in an IRA, there is $335,000 in a joint money market fund and two mortgages are owed $268,000 and $165,000. And her only income for the year was $29,337 in her official capacity.
| | |
| --- | --- |
| Precourt | Young |
>>> Gov. Scott (Net worth $82.9 million) letter edited to: The Honorable Kathleen Sebelius Secretary Department of Health and Human Services Re: Meeting request to discuss lowering health care costs and increasing the access to quality health care for all Florida families
As I travel the great State of Florida, families tell me they are concerned about their ability to follow their dreams by getting a great job and a quality education for their children and grandchildren and keeping their cost of living low. As we continue to work toward these goals, we have a responsibility to address the ever-increasing cost of health care and the need for better access to quality health care for all Florida families. However, we also have a responsibility to work toward these goals without making things worse for Florida families by driving up costs without doing anything to increase access or quality. The citizens of our state are hopeful that you will accept our offer to partner with you to work together on solutions that will address the ever-increasing cost of health care and the need for better access by all Florida families to quality health care.  We would respectfully request a meeting to discuss possible solutions for Florida families at your earliest opportunity.
While I continue to be concerned with the unanswered questions regarding the implementation of PPACA, I know that we share the same goals when it comes to lowering the costs of health care and addressing the need for better access to quality health care for not only Floridians, but for all Americans.  I am hopeful it is possible for us to work together to lower costs and improve access and quality.  Under the current regulatory requirements and the information we have been provided, however, Florida does not have evidence that a PPACA exchange can accomplish these goals.
While I am appreciative of the additional time offered in your November 9, 2012 letter for states who wish to submit a blueprint for approval of state-based exchanges, I remain hopeful that the Department of Health and Human Services will be able to issue the critical guidance we need to make the necessary decisions by the deadlines set out in the PPACA. Current information available to us does not offer any indication that a PPACA exchange lowers health care costs for Floridians.  As we continue to analyze what decision would be best for Florida families, estimates for Illinois, the state with the largest population after Florida, show (s)tart-up costs for the Exchange from 2011 through 2013 are projected at $92.3 million. Operating costs for 2014 are projected to be between $32.1 million and $46.7 million (depending on enrollment). For 2015, costs are expected to increase along with enrollment to $57.4 million to $88.6 million.[1]
Moreover, we realize that the actual costs of most government healthcare programs prove to be greater than the early projections.  For example, in 1966 the initial estimate for the cost of Medicare was $12 billion by 1990, but it actually cost $107 billion that year. The Congressional Budget Office already estimates that families will pay $2,100 more for their health insurance in the non-group market under PPACA because of the new rules[2], although many of those rules are still very unclear. Further, we continue to hear concerns from private insurers in Florida that the new federal requirements and taxes will force more and more costs onto families in the coming years. In weighing the benefits and risks to Florida families associated with PPACA, it is important that we can fully understand the impacts of the decisions facing our state. Florida families expect me to help them get a job and a great education for their children and grandchildren and keep our cost of living low.
Despite these challenges, there are many policies that we can pursue together that can have an immediate and positive impact on the costs that families must bear to afford health care coverage.  First and foremost, we can attack the best way for families to overcome this obstacle—through employment.  By controlling spending, reducing regulatory burdens and encouraging American businesses to grow and create jobs, we can help millions of hardworking families get jobs and access to the health care they need. As a part of our meeting, I would also propose discussing ways that the administration in Washington can work in partnership with us to enact reforms that are proven to lower costs for families.  For instance, through a Medicaid waiver, Florida has been providing innovative care to individuals through managed care.  An evaluation of the project showed that consumers had choices and found improved access to care.  Health plans scored higher on quality measures and improved their quality scores more rapidly, while allowing taxpayers to save money.  Statewide Medicaid Managed Care is one way we can act immediately to encourage more competition in health care which would drive down costs and increase outcomes and services.  We appreciate all the work your staff has done on the current Medicaid waiver request for Statewide Managed Care and look forward to your approval.
Together, we can also work to offer individuals the same tax benefits for buying insurance coverage as employers which will prevent individuals from losing their health insurance when changing jobs, along with price incentives for healthy behaviors like eating right, exercising and not smoking.  I would also propose allowing individuals to have the flexibility to buy the coverage that is right for them, rather than requiring health care plans to cover services that Florida families do not desire.  If we can enact a reform agenda that will increase competition and choices and incentivize personal responsibility for families, we can achieve our goal of lowering costs and increasing access to and quality of care, all for the benefit of Florida families. I look forward to your response to my invitation. Thank you for your consideration. Sincerely, Rick Scott Governor.
>>> Press release: Governor Rick Scott released the following statement today on the Secretary of State's announcement of the results for the 2012 general election. (The deadline for county canvassing boards to report these results was noon today, per Section 102.141(5), F.S.):
"Around 8.5 million Floridians voted in this general election – more votes cast than in any other election in state history. A record of nearly 4.8 million Floridians also voted early and absentee ballots. We are glad that so many voters made their voices heard in this election, but as we go forward, we must see improvements in our election process. "I have asked Secretary of State Ken Detzner to review this general election and report on ways we can improve the process after all the races are certified. As part of this evaluation, Secretary Detzner will meet with County Election Supervisors, who are elected or appointed to their position – especially those who ran elections in counties where voters experienced long lines of four hours or more. We need to make improvements for Florida voters and it is important to look at processes on the state and the county level. We will carefully review suggestions for bettering the voting process in our state. "Now that the election is over we have an opportunity to come together – regardless of political party – and focus on the issues important to Florida families. Our families care about getting a great job, a quality education and keeping their cost of living low. Making our state better for Florida families is our ultimate goal."
>>> Press release: Actors' Playhouse to Launch Third Annual Young Talent Big Dreams, Countywide Talent Search Presented by The Children's Trust  – Competition Includes Music, Dance, Voice, Original Spoken Word & Composition
Actors' Playhouse at the Miracle Theatre, together with presenting sponsor, The Children's Trust, announce the third annual launch of Young Talent Big Dreams, the most widespread local youth talent contest in Miami-Dade. Kids between the ages of 8-17 will compete for prizes ranging from performing arts scholarships, master classes with industry professionals, and cash awards to tickets to local attractions and theatres. Countywide competition begins in November, with auditions at five local theatres, and concludes with the semifinals and finals in April 2013. The contest will feature a total of five individual categories including; voice, dance, musical instrument, original spoken word and original vocal and/or instrumental composition, and group categories of six or less members including; dance, instrumental and rock/pop/jazz bands with vocals. Participation is free of charge and limited to residents of Miami-Dade County.
Seven preliminary auditions will take place in diverse locations throughout Miami-Dade, including the Miracle Theatre, South Miami-Dade Cultural Arts Center, Aventura Arts & Cultural Center, Paul W. Bell Middle School, and the Little Haiti Cultural Center. The semifinals and finals with will be held in April 2013 at the Miracle Theatre in front of a live audience! Participants may compete in one individual and one group category only, and those who pre-register will be given priority audition times. "We are very proud of the opportunity to work with The Children's Trust for the third year to make this exciting and important opportunity available to the talented young artists in our community," said Actors' Playhouse Executive Producing Director Barbara S. Stein. Young Talent Big Dreams is modeled after the many reality TV talent shows that have gained in popularity in recent years. Judges will include a host of local celebrities and professionals from the performing arts community. Each act will be allotted up to one minute during their preliminary audition performance, and two minutes for the semifinal and final round performance. Two contestants or more in each performance category from each preliminary audition location may be invited to compete in the semifinals and up to three contestants in each category in the semifinals will move on to compete in the finals. There will be a maximum of eight winners and one grand-prize winner chosen during the finals.
"During the past couple of years, it not only been inspiring to see so many talented kids come forward to participate, but to learn about how many of them have been inspired by the competition to seek additional training or opportunities in their art," said Modesto Abety-Gutierrez, President and CEO of The Children's Trust. "We've also been able to connect some of the children in Young Talent Big Dreams to programs they never even knew about, and that's a wonderful outcome as well." >>> Participation in Young Talent Big Dreams requires parental consent and is limited to residents of Miami-Dade County. Detailed information including the audition schedule, competition rules, and registration forms, please visit www.actorsplayhouse.org or call 211. Young Talent Big Dreams is sponsored in part by Wells Fargo, Steinway & Sons, the Miami Marlins Foundation, Baptist Health South Florida and Pollo Tropical. Saturday, January 26, 2013 AVENTURA ARTS & CULTURAL CENTER 3385 NE 188th Street, Aventura, FL 33180 >>> Saturday, February 16, 2013 THE MIRACLE THEATRE
280 Miracle Mile, Coral Gables, FL 33134 >>> Sunday, February 17, 2012 THE MIRACLE THEATRE 280 Miracle Mile, Coral Gables, FL 33134 — Saturday, March 2, 2013 PAUL W. BELL MIDDLE SCHOOL 11800 Northwest 2nd Street, Miami, FL 33182  — Saturday, March 16, 2013 LITTLE HAITI CULTURAL CENTER 212 NE 59th Terrace, Miami, FL 33173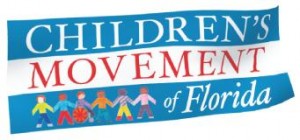 >>> Children's Movement of Florida  Voices of Florida – We all have a story, a story that defines us. It is our collective story, our challenges and our triumphs that inspire a movement. Floridians from all walks of life have joined together with an understanding that the future of our state rests on the well-being of our children. Visit The Children's Movement website to read their stories and share your own. >>> I find it unacceptable, as all of us should, that at least a half-million children in Florida – all citizens — have no health insurance. How could this be in our beloved country that seeks to be a beacon to the world? Health insurance for all children is one of the five major planks of The Children's Movement. With the support of Florida Covering Kids and Families, The Children's Movement is working with dozens of local partners to help build a meaningful signing-up initiative in more than a dozen Florida communities. Already we have: Completed 18 KidCare trainings around the state. Signed up, trained and deployed more than a hundred volunteers. Begun to build a growing collaboration between local school districts and KidCare outreach coalitions. It's a good start, but only the start. If you'd like to become a volunteer, just click here. Another way to help is to make a contribution – of any size – to help support this work. It is easy. Just click here. A real movement isn't possible without your helping in some meaningful way. Dave Lawrence, Chair The Children's Movement.
MIAMI-DADE COUNTY
>>> Magnificent seven incumbents get sworn in Tuesday, new face on the dais is Zapata, but will they play well in choosing new leadership on commission?
Miami-Dade County Mayor Carlos Gimenez (net worth $953,000) and Commissioners Barbara Jordan (Net worth $2.03 million), Audrey Edmonson, Bruno Barreiro, Xavier Suarez (Net worth $225,000), Dennis Moss and new Commissioner Juan C. Zapata will all be sworn into a four year term of office on the 13 member commission on Tuesday, at the South Dade Government Center. And this is the first time the swearing-in ceremonies have taken place in South Dade. Normally the investiture is held at the Stephen P. Clark Government Center in downtown Miami but the decision appears to allow residents in the south of the county an opportunity to see the event that has most of the commissioners making a roughly seven to ten minute speech on their election, and what they plan to do in office. However, some commissioners have not always stuck to those ground rules that had Suarez give a rambling over 25 minute speech at his investiture last year. His speech raised eyebrows at the time of those in the dais and in the chamber seats that listened to the unusually long speech and shout outs to his family and supporters and hopefully this year attendees will get the Cliff Notes version of his speech from the Harvard trained attorney.
What about the next Commission chair?
The Watchdog Report last week suggested that Commissioner Rebeca Sosa might be the next chair on the dais but Jordan is seen as coming on strong for the post and in the past the former assistant county manager was the vice chair of the commission and she appears to looking for the top spot. The Office of the Chair has considerable authority to either push along legislation, slow it down or even to possible kill it legislatively by taking no action.  Jordan faced challenger Mayor Shirley Gibson in August but Jordan the incumbent dispatched the Miami Gardens official when she got 59 percent of the District 1 vote, to Gibson's 35 percent and Wade Jones came in third with 6 percent of the votes cast in the Aug. 14 primary. Jordan was first elected in 2004 after she replaced her mentor former Commissioner Betty Ferguson on the dais when she retired and Jordan was reelected again in 2008.  Sosa has been laboring on the dais since first being elected in 2001 and she has won reelection three times since then and most recently in 2010. She has been a strong advocate of following the process and has pushed or sponsored a number of legislative bills as has Jordan and both women have an independent streak in their voting record.
What about county employee's salaries being on the webpage?
Commissioner Barbara Jordan last week sponsored legislation to remove what county employees are being paid after it was done under the Mayor Carlos Gimenez administration and she believes that it is too intrusive, and also assists in identity theft of the county's staff. The legislation passed a commission committee last week Chaired by County Commissioner Lynda Bell who remarked, "at least 20 percent of my friends have had identity theft." However, critics charge this is just another way to hide what were once fairly rich salaries being paid to a wide swath of senior county employees, and it remains to be seen if Gimenez vetoes this legislation if it is passed by the full board of county commissioners.
What about Jordan and the Jackson FRB composition?
Jordan is introducing county commission legislation to expand the membership of the seven member Financial Recovery Board (FRB) that is overseeing Jackson Health System after the 17-member oversight board that included two voting county commissioners was contracted to seven in May of 2011. Jordan was the county's assistant county manager in charge of liaison with the public hospital through 2000 to 2004, but failed to alert county commissioners and the administration at the time of then CEO Ira Clark's mental health issues that were in decline. And had Clark calling then Gov. Jeb Bush at a big check public ceremony the governor of New York. And Bush shot back, "Hey Ira, I am trying to give you $37 million here, can we at least get the state right?"
FRB Chair Marcos Lapciuc in a letter to Jordan asks that the current composition "stay along these [seven member] lines," said Lapciuc at Thursday's all day committee meeting and the smaller board is more nimble as the landscape of healthcare is rapidly changing and adroit strategic decisions are being demanded. And historically the changing of the members on the health trust has further hampered this astuteness, and only the Watchdog Report has watched this trustee oversight churning since late 1997 and Jordan should realize say critics. That constant governance turnover severely hampers any long-term strategies or administration to keep Jackson solvent in the face of $430 million in total losses in the past years and since 2008 has had three CEO's administering the county's only public hospital system. Lapciuc noted that if the present legislation stays in place, trustees who are volunteers will get to chose if they want to stay on the board for another one, two, or three year option when the current legislation sunsets May 30.
The current FRB structure was extended and passed earlier in November but now that Commission Chair Joe Martinez (Net worth $220,000) is stepping down and had pushed for the FRB extension. Jordan has proposed legislation that could be the point of the spear to expand the board size that may more accurately reflect the demographics of the community on the oversight board that gets $320 million in public tax dollars. However, it will also slow the transformation JHS is going through while being in a foot race with the federal Affordable Care Act, now moving forward now that President Barack Obama has been reelected totally revamping healthcare in the United States.
| | | | | | | | | | |
| --- | --- | --- | --- | --- | --- | --- | --- | --- | --- |
| Edmonson | Barreiro | Martinez | Zapata (on right) | Moss | Diaz | Sosa | Suarez | Gimenez | Jordan |
>>> Press release: 2012 Installation Ceremony The installation of Miami-Dade County Mayor Carlos A. Gimenez and the Miami-Dade County commissioners elected to the offices of District 1, District 3, District 5, District 7, District 9, District 11, and District 13 is taking place on Tuesday, November 20, 2012, at 9:30 a.m.  The swearing in ceremony for the elected officials will be held at the South Miami-Dade Cultural Arts Center, located at 10950 SW 211 Street, in Cutler Bay.
>>> County Commission legislation broadening the prayer or moment of silent meditation before commission meetings drew a packed house in the chambers at county hall last week and 23 people including religious leaders lined up to speak. The legislation being sponsored by Jose "Pepe" Diaz (the prime sponsor), Lynda Bell, Esteban Bovo and Rebeca Sosa sailed through the committee and will now be heard by the full commission in the coming weeks. One speaker Patrick Fiore, a Councilman at the Village of Palmetto Bay told the commissioners "We don't know how God has worked in our lives," and the belief "To love thy neighbor."
However, critics of the broader injection of religion into the political arena wonder if all religions from around the world are going to be represented not just mainstream dominations, and what if one religion wishes to sacrifice an animal in the chambers to cleanse the body, queried one person at the meeting, but there on a different subject. And that will be the dilemma the full commission will face when the item comes up for a final voter in the weeks ahead.
>>> A commission committee meeting passed last week legislation forbidding dogs on roofs because one person had done that and neighbors complained to elected officials. Jose "Pepe" Diaz sponsored the legislation and it passed but critics are shaking their heads wondering why this should be a county ordinance. When the issue seems to have been isolated and not to a big countywide problem and might be considered a useless law that does not deserve the attention of the 13 member county legislative body.
>>> Press release: Commissioner Joe Martinez's last weekly news letter: As I write this last e-newsletter, I realize that this has been an amazing journey. There have been many challenges along the way but without your input, support and cooperation, as well as my staff's dedication and the Miami-Dade County employees' devotion this trip could not have been smooth sailing. When I took office in October of 2000, I vowed to work diligently to bring forth improvements, create and enhance services, and establish new legislation that would be in the best interest of the residents. Together we have successfully made District 11 a great area to live, work and play. Please remember that one voice can make a difference but many voices can make a change. I urge you to be involved in our community so together we can continue to make this a better place for our families. Thank you for providing me with such an incredible opportunity to serve you.
>>> November is Epilepsy Awareness Month: Epilepsy can just happen; in fact, 1 in 26 people will develop epilepsy in their lifetime. Most of the time, for those living with the fourth most common neurological disorder (after migraine, stroke and Alzheimer's), no cause can be found.  That's why this November, National Epilepsy Awareness Month, is an excellent opportunity to increase awareness about epilepsy and raise funds for research, prevention, diagnosis and treatment.
Epilepsy is a brain disorder characterized by brief interruptions in the brain's normal electrical functions. These short disturbances (called seizures) can cause an array of different behaviors, emotions, and sensations. Seizures may or may not affect consciousness, cause confusion, convulsions or alter the senses. You don't have to have epilepsy to have a seizure – 1 in 10 people will have a seizure – so it's a good idea to learn seizure first aid.  Arm yourself with knowledge this November, get seizure smart, and learn more about the events and activities taking place in the county by clicking here.
>>> Nominations must be postmarked by December 14, 2012
Press release: The Parks Foundation of Miami-Dade, in partnership with the Miami-Dade County Commission for Women and Miami-Dade Parks, Recreation and Open Spaces, is seeking to honor outstanding Miami-Dade women for the 25th Annual In the Company of Women Awards Ceremony to be held in March 2013.   Timed to coincide with Women's History Month, In the Company of Women recognizes the accomplishments of professional female leaders in the community in the following categories: Outstanding Woman in Arts and Entertainment, Outstanding Woman in Business and Economics, Outstanding Woman in Communications and Literature, Outstanding Woman in Education and Research, Outstanding Woman in Government and Law, Outstanding Woman in Health and Human Services, Outstanding Woman in Science and Technology, Outstanding Woman in Sports and Athletics, Community Spirit Award, Mayor's Pioneer Award Posthumous Award
New this year, two women will be selected for the category of "Outstanding Woman in Government and Law," one elected and one non-elected. The Community Spirit Award recognizes an outstanding woman who, through volunteering, has made a difference within the community. No professional background is required. The Mayor's Pioneer Award honors a trailblazer who has proven leadership, creativity, and vision in addressing community issues and advancing the status of women in Miami-Dade County. The Posthumous Award is in honor of a woman who has passed away and recognizes her contribution within Miami-Dade County. All honorees must demonstrate professional development, community responsibility, leadership and vision, contribution to women's progress and promotion of pluralism. To download the nomination form, please visit http://miamidade.gov/parks/women.asp.  Completed forms must be mailed to Laura Morilla, Executive Director, Miami-Dade County Commission for Women, 111 NW 1st Street, Suite 1034, Miami, FL, 33128.  Nominations must be postmarked by Friday, December 14, 2012. >>> A committee of community leaders will review nomination forms in order to determine the nominee's eligibility. Emphasis will be placed on the nominee's contribution to women's progress in her profession/area of interest. For the Mayor's Pioneer Award, emphasis will be on overall involvement in the community and women's progress. Appointees from Miami-Dade County Mayor Carlos A. Gimenez office will review the nominations for the Mayor's Pioneer Award.
Nominators are required to complete the nomination form and submit nine copies of the form along with nine photocopies of any newspaper or magazine articles about the nominee, if available. If nominating for the Mayor's Pioneer Award, please submit only three photocopies of the nomination form, along with three photocopies of recommendation letters from three individuals, not including the nominator, and any supporting materials including newspaper or magazine articles. Nominations that fail to include these items and/or do not meet the application deadline will be automatically disqualified. Nominations will not be accepted via email. Past recipients of the In the Company award are not eligible.
For more information and for a list of past award recipients, please go to http://miamidade.gov/parks/women.asp or contact Laura Morilla at 305-375-4967, email morilla@miamidade.gov.
>>> GMCVB press release: RECORD ACCOMMODATIONS AND FOOD SERVICE JOBS IN GREATER MIAMI AND THE BEACHES REPORTED FOR OCTOBER 2012 – MARKING 2 YEARS AND TEN MONTHS OF CONSECUTIVE JOB INCREASES
Greater Miami's Accommodations and Food Service jobs increased +1.9% in October 2012 compared to the same period in 2011. This marks 2 years and ten months – nearly three years – of consecutive increased employment in Greater Miami's Accommodations and Food Service Industry. In October 2012, 101,000 people were employed in Greater Miami's Accommodations and Food Service sector compared to 99,100 in October 2011, a +1.9% increase.
GREATER MIAMI LEISURE AND HOSPITALITY INDUSTRY JOBS
October 2012
October 2011
% Change
101,000
99,100
+1.9%
MIAMI-DADE PUBLIC SCHOOL
>>> School board "meddling" caused many of the problems in past 1988 bond, Supt. Carvalho trying to tamp that influence down early with new $1.2 billion issuance
Alberto Carvalho, the superintendent of the nation's fourth largest public schools district on Thursday said the bulk of the problems with the past almost $1 billion GOB issued in 1988 was "school board meddling" and interference he said at a board committee meeting. Carvalho addressed the issue after some school board members were lobbying for some of their schools that needed attention, many in Board Members Raquel Regalado, Dorothy Mindingall and Perla Tabares Hantman's board districts. And he tried to nip the problem in the bud with the new $1.2 billion offering passed by county voters Nov.6. He said there were 400 projects slated and was suggesting the board hold two workshops to determine "the large scale big picture goals" and currently the administration will be just "putting flesh on the bone" and the district is working "On preliminary budgets" and is not issuing "requests for proposals." Carvalho said the district "has 45 million square feet of space" in schools and he told board members this is "also an opportunity to consolidate" students "based on a schools capacity," that could include tearing down an old school and "building a new school." He also cautioned when these discussions occur within the district, "there is an inherent danger when I get to be directed by nine people and how to do the bond." And he said that the workshops expected in January will deal with the $1.1 billion for capital improvement purposes and another will deal with the $200 million devoted to technology and the delay will allow for the formation of the "oversight committee" created to be the public watchdog of how these new monies are spent and to avoid the mistakes of the past bond.
>>> Press release: SCHOOL BOARD SWEARING-IN CEREMONY, ORGANIZATION MEETING
The School Board of Miami-Dade County, Florida will hold a swearing-in ceremony for newly elected and re-elected School Board members at 10 a.m. on Tuesday, November 20, 2012 at the School Board Administration Building, 1450 N.E. Second Avenue, Miami, FL 33132. School Board members to be sworn in are: Dr. Wilbert "Tee" Holloway, District 1, Dr. Martin Karp, District 3, Ms. Susie V. Castillo, District 5, Mr. Carlos L. Curbelo, District 7, School Board Vice Chair Dr. Lawrence S. Feldman, District 9. An organization meeting to elect a Chair and Vice Chair of the School Board and approve the 2013 School Board meeting schedule will follow the swearing-in ceremony.
PUBLIC HEALTH TRUST
>>> Ryder Trauma Center, community jewel since 1992, is fiscally hemorrhaging with $28 million loss for year in funding since Kendall Regional opened Level II trauma center
The Ryder Trauma Center, the only Level 1 center in the county at Jackson Memorial Hospital is suffering financial hemorrhaging itself since a Level II Trauma Center was opened at Kendall Regional Hospital about a year ago. And the Ryder Center is losing about $2.4 million a month in revenue as patients are being siphoned off to the private hospital located and owned by Columbia/HCA in West Miami-Dade. Ryder, one of the nation's premier trauma centers that is capable of landing a 20,000-pound Blackhawk Helicopter in case the president has been injured is the hospital of choice, and the facility is also is designated to care for U. S. Secret Service Special Agents. However, the trauma center has been under siege itself after Kendall won approval to open there own trauma center, but since it is only a Class II trauma center, not the fully staffed 24/7 Level I designation Ryder has. This new competitive facility is getting mostly car crashes where many of the drivers have at least $10,000 in medical insurance as part of the owners Florida auto insurance requirement, Ryder historically sees about 3,500 patients annually, and the institution has never diverted a patient to another facility.
The medical staff at Ryder is comprised of University of Miami Leonard M. Miller School of Medicine physicians and includes some of the "nation's leading trauma surgeons and specialists," states  a brochure on the institution's past 20 years since being opened on Aug. 3, 1992. At Ryder at anyone time there are 25 surgeons training at the center, and when it comes to distance given the size of Miami-Dade County, "patients who came to Ryder from an area with a radius of 50 miles had no difference in outcomes," states an objective analysis of the issue. Further, since Oct. 2001 Ryder has been the U.S. Army's Forward Surgical Teams training center before being deployed to war zones and over the past 20 years. Ryder has treated around 75,000 critically injured people. The need for Ryder initially occurred after six hospitals in 1987 closed and dropped out of the local trauma care network and it was believed that creating one full service facility was the way to go. And this collaborative effort with JHS was assisted when voters in 1991 passed a countywide half-cent-sales tax for Jackson Memorial Hospital and gave the trauma center fiscal stability and allowed it to grow to its current stature and is a renowned globally known trauma institution.
What is the fiscal trend?
The Watchdog Report contacted Jackson Health System and UM last week and Ed O'Dell, the health trust spokesman in an email wrote that Ryder funding since Kendall Regional Medical Center opened has dropped $24 million over a ten month period, and when annualized out will be a $28 million funding hit to the community medical jewel. And with other Level II Centers being contemplated at Mercy Hospital and a few others in South Florida. This significant financial hit to Ryder is not only expected to continue, but grow if these other new trauma centers around the community are established.
CITY OF MIAMI
>>> Commissioner Gort says not living in condominium on Beach, annoyed he had to squelch rumor
Miami Commissioner Willy Gort (Net worth $241,000) got annoyed Friday afternoon when the Watchdog Report asked him if he was living in his commission seat's district or in a condominium on Miami Beach. He said, I "live in a mansion" in Coral Gables he seriously joked and he gets up early around 7:30 a.m. and may be why his neighbors might think he does not live there but he assured me that was the case. He said, "Put an investigator" on me to see if this is true and he said the rumor has surfaced in the past. But he categorically has denied that he lived anywhere else but in commission District 1 and he seemed annoyed I would ask such a question but there has been a history of Miami elected leaders over the decades not living where people thought they were. And in this case, I had to check this issue out with Gort who came back to the commission dais in 2009 after losing a Miami mayoral bid in 2001.
CITY OF MIAMI BEACH
>>> Former M-D Commissioner Morales throws his hat in ring to be city manager, interesting background to lead city buffeted by corruption & nepotism
Former Miami-Dade County Commissioner Jimmy Morales has thrown his hat into the ring seeking to become the new city manager of Miami Beach. He submitted his resume and credentials to Mayor Mattie Bower, commissioners and the search firm in a Nov. 8 letter and he notes his earlier life. He grew up on the Beach before going off to Harvard University for his undergraduate and law degrees. Morales left the county commission in 2004 when he ran for mayor but lost to Mayor Carlos Alvarez in the runoff election and since then he has been in private practice and a mediator for the City of Miami Beach. He has a strong ethics code and was one of the driving forces on the county commission in 1998 for the creation of the county's ethics commission and Office of the Inspector General after his 1996 election to county commission District 7. A search firm had supplied a number of names as possible manager candidates to replace Jorge Gonzalez after he resigned at the end of spring, and interim manager Kathy Brooks is now in charge but she has stated she did not want the position on a permanent basis.
>>> Press release: Miami Beach Fire Department Collecting Goods for Hurricane Sandy Victims Collection through November 20, 2012
The Miami Beach Fire Department is collecting supplies for one of New York's devastated neighborhoods from Hurricane Sandy. St. Mary Gate of Heaven in Queens is in need of many items to help those in the community. The items listed below will be collected at all four Miami Beach Fire Stations (1051 Jefferson Avenue, 2300 Pine Tree Drive, 5303 Collins Avenue, and 6880 Indian Creek Drive) through Tuesday, November 20, 2012. No clothing, toys or money will be collected at this time. ITEMS NEEDED: non-perishable foods (canned food, baby food, anything that does not need to be refrigerated) water, Gatorade, cleaning supplies, work gloves, new packages of socks and underwear, bleach toiletries (toothpaste, tissues, soap, etc.) duct tape, surgical masks, paper towels, flashlights, blankets, batteries, heavy duty garbage bags, baby supplies (diapers, wipes, formula, etc.) feminine products, towels, other items of this nature will be accepted. For more information, contact Roland Sanchez, firefighter, Miami Beach Fire Department, at 305.244.9899
CITY OF SOUTH MIAMI
>>> Mayor Stoddard says salacious accusations untrue, "I categorically deny any wrong doing"
Just when the Watchdog Report though the City of South Miami could not get stranger, a reader sent me a public letter from former Police Chief Kenneth Harms to Mayor Phillip K. Stoddard claiming the mayor needs to take a polygraph test and get a psychosexual evaluation. Since the mayor has a "habit… to sleep naked" and Harms further writes in the four-page letter that it is known to be "commonplace for you to be in the house naked in the presence of both girls [who are 17-year old exchange students]."
The Watchdog Report last week contacted Stoddard about the accusations made by Harms and in an email back he wrote. "I categorically deny any wrongdoing. This is a matter in which the police were aware of all relevant facts over 20 months ago.  Mr. Harms' statements about me in writing are false and defamatory.  All relevant parties were interviewed by the police at the time of the burglary, without a hint of improper conduct on my part or on the part of my wife. Had there been any real evidence for concern, the South Miami Police Department would have been grossly negligent to wait 20 months (until the week the Manager was terminated) to take action.  Inspection of the police file reveals that the police brass altered the file 16 months after the burglary. They "lost" the original notes, and added new material riddled with innuendo and inaccuracies that contradict the report issued at the time.  The real story here is another attempted smear job by Chief Martinez de Castro and his pals [Vice Mayor Valarie] Newman & Harms. I am in the process of considering all available actions.  In addition, see today's blog post at  MayorStoddard.blogspot.com," wrote Mayor Stoddard.
CITY OF NORTH MIAMI BEACH
>>> North Miami Beach Resident Sentenced for Filing False Income Tax Returns
Press release: Wifredo A. Ferrer, United States Attorney for the Southern District of Florida, and Jose A. Gonzalez, Special Agent in Charge, Internal Revenue Service, Criminal Investigation Division (IRS-CID), announce today's sentencing of Maurice Rodriguez, of North Miami Beach.  At today's sentencing hearing, U.S. District Judge Federico Moreno sentenced Rodriguez to nine months in prison on each of eight counts, to be served concurrently, followed by one year of supervised release.  Rodriguez was also ordered to pay $54,711 in restitution to the IRS.
Rodriguez pled guilty on March 16, 2012 to two counts of willfully filing false personal income tax returns, and six counts of aiding in the preparation of numerous false federal income tax returns.  More specifically, Rodriguez pled guilty to Counts 1 and 2 of the indictment, which charged him with knowingly making and subscribing a false Form 1040, U.S. Individual Income Tax Returns, for calendar years 2005 and 2006.  In this regard, Rodriguez admitted to inflating his wife's income, and other business expenses in 2005 and 2006, and filing the tax returns with the IRS knowing that the returns were not accurate as to every material matter, in violation of Title 26, United States Code, Section 7206 (1).
Rodriguez also pled guilty to Counts 3, 10, 15, 19, 23, and 39, which charged him with assisting and advising in the preparation and presentation of fraudulent income tax returns to the IRS, in violation of 26 U.S.C. Section 7206(2).  Rodriguez admitted that he prepared and caused the submission of U.S. Individual Tax Returns claiming tax refunds on behalf of various taxpayers, knowing that these returns contained materially false information.  Specifically, Rodriguez knew that the tax returns falsely represented, among other things, the taxpayers' income, tax withholdings, and allowable deductions and expenses, including unreimbursed employee business expenses and other job-related expenditures. >>> Mr. Ferrer commended the investigative efforts of IRS-CID.  This case is being prosecuted by Assistant U.S. Attorney Cynthia Wood. A copy of this press release may be found on the website of the United States Attorney's Office for the Southern District of Florida at www.usdoj.gov/usao/fls.
>>> OTHER STORIES AROUND FLORIDA
BROWARD COUNTY
>>> County Mayor Rodstrom & Commissioner Lieberman say sayonara to dais, both political careers is over after decades in different offices
Broward County Mayor John Rodstrom, Jr. (net worth $2.12 million) and Commissioner Ilene Lieberman (Net worth $931,000) said sayonara on Tuesday to the dais and collogues and it had the mayor chairing his last meeting since being sworn into office in 1992 and Lieberman in 1996. The two politicians represent the old guard of the nine-member body, Rodstrom is a municipal bond financier representing District 7, and Lieberman is an attorney and lobbyist who has represented commission District 1 since they were first elected to the dais. http://www.broward.org/Commission/District7/Pages/About.aspx >>> http://www.broward.org/Commission/District1/Pages/Default.aspx >>>
| | |
| --- | --- |
| Lieberman | John E. Rodstrom, Jr. |
Rodstrom had considered through an outside attorney challenging the commission's term limits requirement but gave up on that and decided to step down. However, he supported his wife running for his commission seat in August but she lost that race only getting 28 percent of that vote in a three-way race that now has after the runoff election Timothy Ryan taking the seat next week on the dais. Lieberman also had a disappointment when she ran for a county court judge seat but Kathleen Mary "Katie" McHugh who garnered 56 percent of the countywide vote bested her.
However, both Rodstrom and Lieberman have generated controversy over they're years in office and she verbally went after the Watchdog Report in 2004 after an article I wrote chastised her for being a lobbyist but using her married name and that people would not recognize who she was. At the time, she demanded to be on WLRN 91.3 FM where I was headed after the interview with her, but I said the discussion on Topical Currents was concerning the 2004 U.S. Senate race and not my call. She also insisted "I had a problem with lobbyist," and I retorted, "Only when they were also public officials."
In Rodstrom's case over his years in office with a variety of top banks he has been the financial institutional face at county, municipal and authorities trying to float securities and bonds on the financial markets. And he was spotted at the Miami-Dade Expressway Authority meetings, at Miami-Dade County and even the city of Miami trying to ply his financial trade, but this activity did raise eyebrows with critics, especially since commissioners were paid over $90,000 in their elected capacity.
>>> Thank you for using the Broward County Commission Agenda E-mail Notification System. A new Broward County Commission Agenda is available. Point your browser to http://www.broward.org/commission/welcome.htm to view the new agenda.
PALM BEACH COUNTY
>>> Palm Beach County Drug and Mental Health Services Provider Settles with United States Regarding False Billings Allegations
Press release: Wifredo A. Ferrer, United States Attorney for the Southern District of Florida, and Theresa Gulotta-Powers, Special Agent in Charge, United States Department of Justice, Office of the Inspector General (DOJ-OIG), announced the filing of a Settlement Agreement on behalf of the Federal Bureau of Prisons (BOP) with Professional Evaluation & Counseling Services, Incorporated (PEC) and Frederick Presciti, Vice-President of PEC, located in West Palm Beach, Florida.  Under the terms of the Settlement Agreement, PEC paid the U.S. Department of Justice $50,000. According to documents filed with the court, PEC had contracted to provide drug and mental health counseling in support of the BOP's Transitional Drug Abuse Treatment Program for inmates housed at the Salvation Army Community Corrections Center in Palm Beach County, Florida.  The Settlement Agreement resulted from an OIG investigation into allegations that between October 1, 2007 through September 30, 2010, PEC falsely billed the BOP for drug and mental health counseling services that had not been rendered.
More specifically, the OIG investigation determined that, without the knowledge of Presciti, a PEC billing contractor falsified invoices and forged the signatures of inmates and PEC counselors to inflate the number of counseling sessions and billable units charged to the BOP. Mr. Ferrer commended the investigative efforts of the DOJ-OIG.  The civil case was handled Assistant U.S. Attorney James A. Weinkle. A copy of this press release may be found on the website of the United States Attorney's Office for the Southern District of Florida at www.usdoj.gov/usao/fls. Related court documents and information may be found on the website of the District Court for the Southern District of Florida at www.flsd.uscourts.gov or on http://pacer.flsd.uscourts.gov.
>>> Corporation and Owners of West Palm Beach Septic Tank Company Plead Guilty
Press release: Wifredo A. Ferrer, United States Attorney for the Southern District of Florida, and Michael A. Hill, Special Agent in Charge, United States Environmental Protection Agency – Office of Inspector General, Atlanta Field Office (EPA-OIG), announced today's guilty pleas by FBK Products, LLC., Gary Kranz, 48, of Palm Beach County, and Marc Rona, 43, of California, to one count of conspiracy to commit wire fraud, in violation of 18 U.S.C. § 371.  Additionally, Steven Kranz, 50, of Connecticut, entered a plea of guilty to one count of misprision of a felony, in violation of 18 U.S.C. § 4. Sentencing for all defendants has been scheduled for February 8, 2013, before U.S. District Judge Kenneth L. Ryskamp.  According to documents filed with the court and statements made at the hearing, FBK, Gary and Steven Kranz, and Rona, together with managers and other employees of FBK, knowingly participated in a scheme to fraudulently market and sell a purported septic treatment product to customers throughout the United States.
During the scheme, which spanned from March 2009 through October 2010, FBK, Gary Kranz, and Rona agreed with others to participate in a scheme to use the name FBK and Septic Remedy in sales pitches to mislead customers throughout the United States into believing that the U.S. Environmental Protection Agency (EPA), Food and Drug Administration (FDA), and the U.S. Department of Agriculture (USDA) were affiliated with the septic treatment product being telephonically marketed by defendants under the name Septic Remedy.  As a result of these misrepresentations, some elderly customers purchased more than a seventy years' supply of the septic product. Mr. Ferrer commended the investigative efforts of EPA-OIG on this matter.  This case is being prosecuted by Assistant U.S. Attorney Norman O. Hemming, III. A copy of this press release may be found on the website of the United States Attorney's Office for the Southern District of Florida at www.usdoj.gov/usao/fls.
POLK COUNTY
>>> Press release: Gov. Scott names George W. Mann to the Governing Board of the Southwest Florida Water Management District.
Mann, 62, of Polk City, is a retired business development manager from Treatt USA. Mann is currently serving as a board member of Anchor House Ministry. Previously, he has served on the Florida Citrus Processors Association Committee and the Editorial Advisory Board of the Citrus & Vegetable Magazine. Mann received a bachelor's degree in Citrus-Business from Florida Southern College. He is appointed for a term beginning November 7, 2012, and ending March 1, 2013. The appointment is subject to confirmation by the Florida Senate.
SANTA ROSA COUNTY
>>> Press release: Gov. Scott taps Jose "Tony" A. Giraud, of Pensacola, to the Santa Rosa County Court.
Giraud, 46, has served as an Assistant State Attorney in Pensacola since 1998. Previously, he served in the U.S. Army from 1986 – 1990. He received bachelor's degree from Florida International University and a law degree from Florida State University College of Law. "Tony's years of service with the Office of the State Attorney in Pensacola demonstrates that he is dedicated to helping Florida families," Governor Scott said. "I am confident that Tony will make a great addition to the bench and will serve Santa Rosa County with the fairness and integrity that he has displayed his entire career." Giraud will fill the vacancy created by the appointment of Judge Ross L. Bilbrey to the First Judicial Circuit.
COMMUNITY EVENTS
>> There is a December multi-county Regional Climate Change Summit in the future and for more information about the event go to: http://southeastfloridaclimatecompact.org/Summit-Invite/
>>> South Florida Regional Planning Board Road Show in seven counties and for more information go to http://seven50.org/uncategorized/registration-work-group-road-show/
>>> THE ADRIENNE ARSHT CENTER FOR THE PERFORMING ARTS OF
MIAMI-DADE COUNTY ANNOUNCES TWO ADDITIONS TO ITS 2012-2013 LIVE AT KNIGHT SERIES Macy Gray only Florida appearance! -Grammy Award winner to perform soulful versions of Metallica, Radiohead, Eurhythmics and more! November 8, 2012 at 8:30 p.m. "Gray has the most exceptional voice I have seen in a long time!" – The New York Times and an acoustic evening with MATISYAHU Co-presented by the Adrienne Arsht Center and Gelb Promotions Reggae-rock musician returns with acoustic show January 19, 2013 at 8:30 p.m. "Hearing Matis sing a cappella was nothing less than a spiritual experience. His voice soared, on point and pure, never once faltering!" – Miami New Times in the John S. and James L. Knight Concert Hall. Both concerts go on sale to Arsht Center members October 1, 2012. The general public will have access to MACY GRAY tickets on October 8, 2012, and to MATISYAHU tickets on October 22, 2012. Tickets may be purchased through the Adrienne Arsht Center box office by calling (305) 949-6722, or online at www.arshtcenter.org.  Previously announced Live at Knight performances include: Talib Kweli: Idle Warship with Res (October 19, 2012); Diego El Cigala (November 10, 2012); Lenine (January 18, 2013); Calypso Rose (February 9, 2013); Kodo (March 9, 2013); and Esperanza Spalding (April 19, 2013).
>>> Press release: DOWNTOWN BAY FORUM  www.downtownbayforum.org Our November Program: THE CUBAN MISSILE CRISIS  What was the Impact on Miami? Panelists: Antonio Esquival, Pres. Cuban Patriotic Joint Council (Junta Patriotica Cubana) Manuel Margol, Pres., Cuban Missile Crisis Veterans
Dr. Jesus Mendez, Ph.D   Barry University — Moderator  Dr. Sean Foreman, Dept of History and Political Science Barry University. Date: November 28 2012    Doors open 11:30 am, Lunch at Noon. WOLFSON AUDITORIUM – Temple Israel  of Greater Miami, 137 NE 19th Street Miami, Florida, Free Self Parking Available
Call ANNETTE EISENBERG (305) 757-3633   Fax (305) 754-2015
RESERVATIONS REQUIRED __ $30 Membership ­­­___ $22 Lunch, member w/reservation__ $52 Membership & Lunch __ $26 Non-Member or Member without reservation if space is available___$250 Table of 10 DOWNTOWNBAY FORUM P.O. Box 530916 Miami Shores, FL 33153-0916
EDITORIALS
>>> The Nov. 6 Miami-Dade elections debacle must change and once again it is Flor-i-duh, but M-DC costliest $12 million general election in Nov. 2002 cannot be the model
The recent general election debacle Nov.6 where Miami-Dade voters waited in long lines and it was not until 83 hours later that Miami-Dade had the final certified vote tabulation that still had Broward and Palm Beach following behind the state's most populous county. But a little history is necessary to see why successful elections in Florida are so difficult to come by over the last 12 years. The spotlight of flawed elections came to the dramatic forefront with the 2000 presidential race between George Bush and Al Gore where if some 600 votes had gone to Gore. He would have won Florida and the election. However, people are forgetting the 2002 primary election that had the final results in the race between Democrats Janet Reno and Bill McBride who would face Gov. Jeb Bush coming in about two weeks late. And the final numbers were first broken by the Watchdog Report back then in an EXTRA on Monday morning. When I got a fax of the certified numbers on a Sunday night after then Mayor Alex Penelas and Manager Steve Shiver had seen the certified numbers by then elections supervisor David Leahy. That fiasco resulted in Miami-Dade commission and Penelas holding the most expensive general election in November for a county in the history of the nation coming in at over $12 million. After then county Police Director Carlos Alvarez got the hot potato assignment and his uniformed men and women essentially ran the election logistics and the election went off without much of a hitch. However, the overall cost was prohibitive and could not become an established practice.
Now, everyone is analyzing the Nov. 6 general election and why so many people waited in line during early voting and Election Day and while a series of discrete issues came together, a longer ballot, the failure of a better distribution of voters in precincts around Miami-Dade and South Florida, given the changing populations throughout the county of the voters. And perhaps the need for major elections to have a longer early voting period and more sites that were jammed in this past election when these were in place for only eight days running up to the election. http://www.miamiherald.com/2012/11/17/3102817/why-you-spent-hours-in-line-at.html
Further, Miami-Dade Mayor Carlos Gimenez had his first significant setback since becoming the strong mayor in June 2011 and how he and the county commission handle this issue in the weeks to come could begin the defining of the mayor's tenure in office. For when it comes to smooth accurate elections, Republicans, Democrats, Independents and all the other political parties know it is no fun to sit in long voter lines, and thank God the weather running up to the election was beautiful with rarely a shower in sight. For if Mother Nature had not cooperated, this election debacle could have been much worse and voter anger would have gone into the stratosphere, but the problem must be solved.  For thankfully in this case the Florida vote was not critical to President Barack Obama's victory, thank you Ohio. However, a thorough revamp of how these elections in the future are held must be done and the proper resources must be brought to bear. For it cannot be repeated in 2014 or 2016 and all-political leaders throughout Florida need to get to work to make sure that does not happen again, and the world continuing to look at us with that familiar embarrassing refrain, Flor-i-duh.
>>> LIFETIME FOUNDING MEMBERS & INITIAL SPONSORS IN 2000
ANGEL ESPINOSA – (Deceased) owner COCONUT GROVE DRY CLEANER'S
HUGH CULVERHOUSE, Jr.
THE MIAMI HERALD     www.miamiherald.com (2000-2008)
ARTHUR HERTZ
WILLIAM HUGGETT, Seamen Attorney (Deceased)
ALFRED NOVAK
LINDA E. RICKER (Deceased)
JOHN S. and JAMES L. KNIGHT FOUNDATION  www.knightfoundation.org
THE HONORABLE STANLEY G. TATE
>>> Watchdog Report supporters – $2,000 a year
BADIA SPICES    www.badiaspices.com
FLORIDA POWER & LIGHT www.fpl.com
RONALD HALL
MIAMI-DADE COUNTY www.miamidade.gov
UNITED WAY OF MIAMI-DADE COUNTY www.unitedwaymiamidade.org
>>> Watchdog Report supporters – $1,000 a year
AKERMAN SENTERFITT   www.akerman.com
BERKOWITZ POLLACK BRANT Advisors and Accountants www.bpbcpa.com
RON BOOK
LINDA MURPHY: Gave a new laptop in Oct. 2001 to keep me going.
WILLIAM PALMER
SHUBIN & BASS     www.shubinbass.com
>>> Public, Educational & Social institutions – subscribers at $1,000 or less
CAMILLUS HOUSE, INC.   www.camillushouse.org
CITY OF MIAMI www.miamigov.com.
CITY OF CORAL GABLES www.coralgables.com
CITY OF MIAMI BEACH www.miamibeachfl.gov
COMMUNITY PARTNERSHIP FOR HOMELESS www.cph.org
THE STATE OF FLORIDA www.myflorida.gov
GREATOR MIAMI CHAMBER OF COMMERCE www.miamichamber.com
GREATER MIAMI CONVENTION & VISITORS BUREAU www.miamiandbeaches.com
HEALTH FOUNDATION OF SOUTH FLORIDA  www.hfsf.org
MIAMI-DADE COUNTY  www.miamidade.gov
MIAMI-DADE COUNTY ETHICS & PUBLIC TRUST COMMISSION www.miamidade.gov/ethics
MIAMI-DADE COUNTY INSPECTOR GENERAL www.miamidade.gov/ig
MIAMI-DADE PUBLIC SCHOOLS BOARD www.dadeschools.net
PUBLIC HEALTH TRUST & JACKSON HEALTH SYSTEM www.jhsmiami.org
THE BEACON COUNCIL   www.beaconcouncil.com
THE CHILDREN'S TRUST www.thechildrenstrust.org
THE MIAMI-DADE COUNTY LEAGUE OF CITIES www.mdclc.org
UNITED STATES OF AMERICA    http://www.firstgov.gov/
UNIVERSITY OF MIAMI             www.miami.edu
The Watchdog Report covers a few of the meetings attended weekly. It remains my belief that an informed public will make better decisions. Therefore, I go to meetings, make the presence of an informed citizen known, and bring the information to you.   The Watchdog Report is in the 13th year of publication and it has been an honor to be able to send this information to you. It is sent to readers in Miami-Dade, Florida, the U.S. and the world. The Watchdog Report is sent to thousands free and while readers have been prodded to subscribe the results have been mixed. Over 600 reports and Extra's have been sent since May 5, 2000 and over one million words have been written on our community's governments and events.  The report is an original work based on information gathered at public meetings, interviews and from documents in the public domain.
LETTER POLICY
I welcome letters via e-mail, fax, or snail mail. Letters may be edited for length or clarity and must refer to material published in the Watchdog Report.  Please see address and contact information. Please send any additions and corrections by e-mail, fax or snail mail. All corrections will be published in the next Watchdog Report. If you or your organization would like to publish the contents of this newsletter, please contact me. Please send your request to watchdogreport1@earthlink.net
Daniel A. Ricker
Publisher & Editor
Watchdog Report www.watchdogreport.net
Est. 05.05.00
Copyright © of original material, 2012, Daniel A. Ricker
>>> The Watchdog Report are now available to television stations web pages, and all the newspapers and other media in South Florida if the publishers have an interest to run part or all of the stories. Further, in 2000, I used to have some paper's running the report in the Spanish press, that option is available again, and publishers should contact me.  The news content will not be free, but you can pick and chose the stories of interest, edit them if necessary but you must still keep the general story intact.  If you are a news outlet and would like to learn more about, the Watchdog Report and this offer contact me at watchdogreport1@earthlink.net for further information.  >>> Here is what past newspapers have written about the Watchdog Report publisher including a survey and regional study done by the U. North Carolina at Chapel Hill on the media in the southeast United States.
>>> The Miami Herald and Orlando Sentinel & Sun-Sentinel articles on the Watchdog Report publisher over the years. >>> Published on September 9, 1999, Page 1EA, Miami Herald, The (FL) CITIZEN ADVOCATE' KEEPS TABS ON POLITICIANS >>> Published on January 3, 2000, Page 1B, Miami Herald, The (FL) MIAMI-DADE WATCHDOG WILL BE MISSED >>> >>> To read the full section large two page front page story, but without the photos and smart box graphics, go to: `I Go When You Cannot' – Sun Sentinel 20 Jan 2003 … Sometimes Dan Ricker lives in the dark so others may live in the light. … to his weekly Watchdog Report have finally mailed their checks. … http://articles.sun-sentinel.com/2003-01-20/news/0301190341_1_ricker-school-board-president-miami-s-first-cuban-american >>>Watchdog Report publisher named 'Best Citizen' 2003 by the Miami New Times  —The publisher would like to thank the weekly alternative paper Miami New Times for bestowing their 2003 Best of Miami, 'Best Citizen' award to me and I am honored.  Thank you. To read the full story go to http://www.miaminewtimes.com/issues/2003-05-15/citylife2.html/1/index.html
From the spring of 2003:  U. North Carolina, Chapel Hill:  Southeast U.S. Media Report lists Watchdog Report publisher as leading Florida commentator >>> Selected excerpts from the report on Florida's media sources
Those who do read the newspaper in Florida have a bevy of options for state government and political coverage. The dominant newspapers in the state are Knight-Ridder's The Miami Herald (Acquired by The McClatchy Company in 2006) and the Poynter Institute's St. Petersburg Times. Both papers endorsed Gore in 2000 but split on the 2002 gubernatorial race, with the Herald endorsing Republican incumbent Jeb Bush and the Times backing Democratic challenger Bill McBride. Daniel Ricker of The Miami Herald also writes an influential column as well as an email newsletter called the Watchdog Report that goes out to more than 100,000 subscribers. FEBRUARY 2004 – Florida: Columnists in Abundance –ERIC GAUTSCHI, graduate student, School of Journalism & Mass Communication, UNC-Chapel Hill – D) LEADING COMMENTATORS – Resource Commentator Organization Type Web site –Steve Bousquet St. Petersburg Times Column www.sptimes.com/columns/bousquet.shtml -"First Friday" WPBT TV (Miami) TV Show www.channel2.org/firstfriday/issues.html –Lucy Morgan St. Petersburg Times Column www.sptimes.com/columns/morgan.shtml –Daniel Ricker Miami Herald/Watchdog Report Newsletter >>> Readers who would like to read the complete University of North Carolina, Chapel Hill Southeast United States Media Report go to view the complete report or download all the data used in this study. >>> Watchdog Report Editor's note to the NCU/CH study: The subscriber number referenced is incorrect and applies to readership.
General subscriber's names will not be published in the Report. To subscribe to the Watchdog Report please use the form below as a subscription invoice.
********************************************************************
Watchdog Report Supporters Invoice-Form
NOTE: Invoice is for Yearly supporter/sponsorship Rates: Thank you.
Corporate Sponsors $1,000 (All levels above will be listed in the report with web-site link if desired)
Large Business Supporters $500
Small Business Supporters $250
Please make checks payable to: Daniel A. Ricker
Send to: 3109 Grand Avenue, #125
Miami, FL 33133 To contact the Publisher please e-mail watchdogreport1@earthlink.net
---
Tags: