CONTENTS
Argus Report: Top JP Morgan economist Glassman says, "Tide is shifting" and cautiously predicts, "America is on the mend"
Florida: Circuit Court Judge Leesfield, on bench since 1993, highly respected, had $1.25 million through Jun. 2010
Miami-Dade County: Mayor Gimenez says balancing county's books "has been on the backs of taxpayers," and is over
Miami-Dade Public Schools: No action on Oct. board Rule prompts board Member Regalado to jump on administration, Chair Hantman more concerned about "non-compliance" of Board policy
Public Health Trust: CEO Migoya & Dr. Butler tapped for 5000 Role Models of Excellence Project induction on Monday
City of Miami: Civil Service Board by 3 to 2 vote upholds termination of Nation after 10 month no show, but still got $107,000 in salary
City of Miami Gardens: Bandit in Brinks armored car robbery gets life in federal Big House
City of Miami Beach: Mayor Bower snapping the whip on commission dais, she runs the meetings not commissioners
City of Coral Gables: UM Business school Dean Anderson featured speaker at Ponce luncheon
City of Homestead: Leaders break ground on $41 million military complex that provides Cat 5 hurricane protection
Florida City: Former local man sentenced by feds for bogus BP claim
>>> Other stories around Florida
Broward County: Three more pill mill defendants in Operation Oxy Alley are sentenced; one gets 15.5 years in fed Big House
Palm Beach County: Operation Smoking Gun II defendant hit with 10 years in federal prison after selling hundreds of guns & drugs to ATF agents
Monroe County: Fla. Heiken Children's vision program gets funding help so uninsured children get eye care services in local schools ~ Health Foundation grant to enable 1,000 children to "see and succeed" in school
Community Events: MLK celebration event — Elephant Forum features UM Gov. Relations VP Fernandez – Downtown Bay Forum features future of AA bankruptcy and MIA — Casa Valentina's 5th Community Appreciation luncheon – South Dade Cultural Arts Center hosts 8th Black History Month events
Editorials: Some elected leaders just draw controversy but childish behavior on dais is a bore for hurting voters
Sponsors – Publisher's mission statement & Subscription information is at the bottom of this issue — Scroll down for all the headline stories text
>>> Just because you do not take an interest in politics does not mean politics will not take an interest in you. –Pericles (430 B.C.)
>>> If you wish to be deleted, just e-mail me with that message and you are free to e-mail this on to friends.

>>> The Watchdog Report publisher would like to thank the John S. and James L. Knight Foundation www.knightfoundation.org for funding by the Knight Foundation with technical support from the Knight Center for International Media http://knight.miami.edu within the University of Miami's School of Communication www.miami.edu to maintain my webpage. The Watchdog Report webpage is free, has no ads, pops-up quickly and is just the news in a mainstream reporting manner.
>>> RED ALERT: I NEED FINANCIAL HELP IF THIS IS TOO CONTINUE AFTER 12-YEARS AND HEADING INTO 13-YEARS IN MAY: If you think it is important to have someone watching your public institutions consider becoming a supporter or sponsor. For there is no trust fund, and I do have to live and I hope you or your organization will consider helping in a small or larger way and help keep another voice on line in the media. A convenient form is at the bottom of this week's Watchdog Report with all the instructions on how to support this newsletter and news service that has celebrated its 12th Anniversary May 5, 2011.
>>> May you and your family have a reflective Martin Luther King, Jr., Birthday Holiday tomorrow and we should think about what this man achieved a hundred years after America's Civil War in a non-violent way along with so many others over the past Centuries who fought the injustice of slavery and segregation in America.
ARGUS REPORT – Heard, Seen on the Street
>>> Top JP Morgan economist Glassman says, "Tide is shifting" and cautiously predicts, "America is on the mend"
James "Jim" E. Glassman, Ph.D., the senior economist for JP Morgan Chase & Co. told the luncheon audience Friday attending the 2nd Economic Summit of the Greater Miami Chamber of Commerce that when it comes to Florida's economy, it is "a tide shifting and is moving in the right direction," but will take years to get back to five percent unemployment levels. Glassman did an extensive presentation on the Great Recession and how it has not only affected a wide swath of industries around the nation with the cherry on top the over building of homes in the Sunshine State, he said at the Jungle Island event. The economist said America is becoming more attractive for corporations when it comes to factories and "U.S. manufacturing is back in the game and is on the front line" of any economic recovery. He said when it came to moving production to China over the past 15-years. "Moving jobs to China has matured," and has slowed.
And when it came to the financial turmoil in Europe and the possible demise of the European Union. He said that "alternative plan was unthinkable," and when it comes to economic downturns, "recessions do a lot of damage to a nations deficits." He said so much of Europe is "scarred by turbulence and its deep history in the early 1900s" and the countries need to "work together as a family." He noted American exports are down to Europe but up in Asia and South America and thought Europe was facing "China, India, America and South America," as the main competitors. He said in America, we have a history of "stumbling a lot but we get back on our feet" and we are "seeing a healing process" and he believes "America is on the mend," and also includes a "living standard on the rise" around the globe "and we are all benefiting from this" new found consumer wealth.
Glassman predicted a "mini baby boom" is on the horizon with younger people in the workforce putting off buying a home now for a variety of reasons "and the younger you are." He said the more likely you are to "not have a job." The economist also discussed the role of the nation and becoming energy independent when it came to oil, noting new technology has opened huge natural gas reserves around the nation and predicts this industry will be taking off since a equivalent cost of a barrel of natural gas is $18.00 and is "something staring you in the face" if you are running a business. He noted some "trucking companies are converting there short haul fleets to natural gas," as just one example. >>>Editor's note: environmentalists are concerned about this new Fracking Technology and its impact on surrounding water tables that many times provide drinking water for residents in the area.
>>> White House press release: As a follow up to last year's State of the Union, today, President Obama called on Congress to reinstate Presidential authority to reorganize and consolidate the federal government, which will ensure swift action on his proposals to streamline government to make it work better for the American people while eliminating duplication, waste and inefficiencies.
"We live in a 21st century economy, but we've still got a government organized for the 20th century. Our economy has fundamentally changed – as has the world – but the government has not. The needs of our citizens have fundamentally changed but their government has not.  Instead, it has often grown more complex. Today, I am calling on Congress to reinstate the authority that past presidents have had to streamline and reform the Executive Branch.  This is the same sort of authority that every business owner has to make sure that his or her company keeps pace with the times.  And let me be clear: I will only use this authority for reforms that result in more efficiency, better service, and a leaner government," said President Obama.
Almost every President from Herbert Hoover to Ronald Reagan had reorganization authority.  Too often past attempts to streamline government got caught up in beltway politics and power struggles that prevented meaningful consolidation. And more often than not, new agencies were added without taking any away. Unlike the authority granted in the past, the President's proposal would initiate new accountability by mandating that any plan must reduce the number of government agencies or save taxpayer dollars. It would also ensure expedient review by Congress. The President laid out his first proposed use of that authority consolidating six agencies into one more efficient agency to promote competitiveness, exports and American business.  Currently, there are six major departments and agencies that focus primarily on business and trade in the federal government.  The six are: U.S. Department of Commerce's core business and trade functions, the Small Business Administration, the Office of the U.S. Trade Representative, the Export-Import Bank, the Overseas Private Investment Corporation, and the U.S. Trade and Development Agency.
Consolidating these agencies along with other related programs will help entrepreneurs and businesses of all sizes grow, compete, and hire, leveraging one cohesive Department with one mission: to spur job creation and expand the U.S. economy. In his last State of the Union Address, President Obama noted there was more that we must do to give American businesses all they need to succeed. The Federal Government is a maze of Federal agencies with overlapping services and missions, making it difficult for businesses – and especially small ones – to find the assistance they need to export, expand, and hire.  He established the Government Reform for Competitiveness and Innovation Initiative to examine how we can update the Federal government to better support America's competitiveness in a 21st century global economy.   The team reached out to hundreds of businesses, experts, current and former cabinet officials and agency heads, union leaders, Members of Congress and their staff, and thousands of Federal employees to find out what is working and what is not. Across the range of conversations held by the Administration as part of the government reorganization initiative, one theme underscored repeatedly by business owners was that  they are confused about where to go for assistance and often are unaware of services that would help them, particularly those trying to break into the export market for the first time. For additional information, please click here.
>>> Press release: Ros-Lehtinen Condemns Chavez' Closing of Venezuelan Consulate In Miami; Says This Retaliation Hurts Venezuelans in the U.S.
Congresswoman Ileana Ros-Lehtinen (R-FL) issued the following statement after press reports indicated that Venezuelan dictator Hugo Chavez will close the Venezuelan Consulate in Miami. His actions come after the Consul General in Miami was expelled for her alleged involvement in illicit activities against our national security. "I condemn the announcement from Hugo Chavez to close the Venezuelan Consulate in Miami. This is a clear attempt by Chavez to retaliate against the United States for expelling the Venezuelan Consul General for allegedly participating in a plot against the U.S.
Once again Chavez ignores the real issues at hand, which are the actions by his so called 'diplomats' on U.S. soil. Closing the consulate will only harm the Venezuelan community in South Florida who rely on the consulate for vital services such as visa processing. This also threatens the right of Venezuelans to vote in the upcoming elections to choose an opposition candidate to run against Chavez. Yet again, the Chavez regime undermines the democratic process in Venezuela. It is the despotic Chavez regime which is at fault.  Yet Chavez will find a way to blame the U.S. as he punishes the Venezuelan community for his heinous acts."
>>> RECRUITER/MANAGER PLEADS GUILTY TO MAIL FRAUD, MONEY
LAUNDERING, AND STRUCTURING FOR ROLE IN STAGED ACCIDENT SCHEME
Press release: Wifredo A. Ferrer, United States Attorney for the Southern District of Florida, John V. Gillies, Special Agent in Charge, Federal Bureau of Investigation (FBI), Miami Field Office, Jose A. Gonzalez, Special Agent in Charge, Internal Revenue Service, Criminal Investigation Division, Michael K. Fithen, Special Agent in Charge, U.S. Secret Service, and Florida's Chief Financial Officer Jeff Atwater, Division of Insurance Fraud, announced that defendant Oscar Luis Franco Padron pled guilty today to one count of conspiracy to commit mail fraud, in violation of Title 18, United States Code, Section 1349, one count of conspiracy to commit money laundering, in violation of Title 18, United States Code, Section 1956(h), and one count of conspiracy to structure transactions, in violation of Title 18, United States Code, Section 371, for his role in a staged accident scheme.  At sentencing, Padron faces up to 20 years in prison for conspiracy to commit mail fraud, up to 20 years in prison for conspiracy to commit money laundering, and up to 5 years for conspiracy to structure transactions.  Sentencing is scheduled for March 30, 2012 at 10:30 a.m. in West Palm Beach, Florida before U.S. District Judge Kenneth A. Marra.
According to documents filed in the case and statements made in court during the plea, Padron admitted that he and others would recruit individuals who owned automobiles and had certain automobile insurance to participate in staged automobile accidents.  The recruiters coached the participants on how to stage the accident, what to say to the police officer at the scene, and how to claim that they have been injured.  After the staged accident, a police officer was called and a police report was filed.  Then, the participants filed false claims with their insurance companies, alleging that they and their family members were injured.
The staged accident participants were then directed by the recruiters to chiropractic clinics that were controlled by co-defendants.  The staged accident participants filled out paperwork falsely asserting that they suffered injuries during the staged accident.  In addition, Franco Padron and the other defendants advised the participants on how to fill out the paperwork and what to say if an insurance investigator interviewed them about their injuries or treatment.  Some staged accident participants received no treatment at all, or may have received only a short exam or treatment, but the paperwork completed at the clinics indicated that a full and lengthy exam and treatment had been provided.  Franco Padron was identified as a recruiter of patients, and he also served as an office manager who prepared forms for submission to insurance companies, mailed those forms via registered mail, deposited reimbursement checks received from insurance companies, and cashed checks drawn on the accounts of the chiropractic clinics. Franco Padron also admitted that he knowingly avoided triggering banks' $10,000 Currency Transaction Reporting ("CTR") requirement when converting the deposits of the mail fraud proceeds into cash.  For example, to avoid triggering the CTR requirement, two of the co-defendants would write a series of checks, typically for $9,000 each made payable to different individuals, that would be cashed on the same day, or made payable to one individual that would be cashed on successive days.
In total, fifteen individuals have been charged in two separate federal cases involving the staged accident scheme.  In the first case, in addition to Padron, the Superseding Indictment charges defendants Vladimir Lopez, Lazaro Vigoa Mauri, aka Lazaro Vigoa, Joaquin Ross, aka Joaquin Ross Vasquez or Quinito, Lisbet Leon, aka Lisbet Leon Machado, Aureliano Diaz, Carmen Venegas, Yida Bello, aka La Gorda, Gloria Patricia Cintron, aka Patty, and Veronica Riofrio, aka Vero.  Lopez and Vigoa Mauri are fugitives.  The remaining defendants have all pled guilty to conspiracy to commit mail fraud and are awaiting sentencing. >>> Defendant Ross previously pled guilty on November 4, 2011. Sentencing is scheduled for February 17, 2012 at 10:30 am before U.S. District Judge Kenneth A. Marra.   Defendant Bello previously pled guilty on November 29, 2011. Sentencing is scheduled for February 24, 2012 at 1:30 pm before U.S. District Judge Kenneth A. Marra.  Defendants Cintron and Leon each previously pled guilty on December 2, 2011. Sentencing is scheduled for March 9, 2012 at 10:00 am before U.S. District Judge Kenneth A. Marra.  Defendants Riofrio, Diaz, and Venegas each previously pled guilty on December 20, 2011. Sentencing for these defendants is scheduled for March 16, 2012 at 2:00 pm before U.S. District Judge Kenneth A. Marra.
In the second indictment, which was unsealed on Friday, January 6, 2012, defendants Ketty Gonzalez, Ernesto Miralles, Julio Fernandez Delgado, Alex Anoldo Flores, and Zachary Keith Stuhler were charged with one count of conspiracy to commit mail fraud, in violation of Title 18, United States Code, Section 1349, and nine counts of mail fraud, in violation of Title 18, United States Code, Section 1341.  Each charge carries a maximum sentence of 20 years' imprisonment. >>> Mr. Ferrer commended the investigative efforts of the FBI, IRS-CID, USSS, Florida's Department of Financial Services, Division of Insurance Fraud, and issued a special thanks to the National Insurance Crime Bureau (NICB) for its assistance in this investigation.  The cases are being prosecuted by Assistant U.S. Attorney A. Marie Villafaña. A copy of this press release may be found on the website of the United States Attorney's Office for the Southern District of Florida at www.usdoj.gov/usao/fls.
>>> Press release: Congressman Mario Diaz-Balart (R-FL) will attend the 42nd Anniversary of the Three Kings Day Parade on Sunday, January 15. The parade, one of the top five Hispanic events in the country, starts at noon in the Heart of Little Havana, "Calle Ocho." Diaz-Balart comments: "I look forward to participating in the Three Kings Day Parade this year; it is a great time for our community to come together and celebrate one of the oldest Hispanic events in the country. I encourage everyone to come out on Sunday and support this grand tradition.  "I would like to thank Univision for their hard work in sponsoring, promoting, and producing the parade each year. We recognize and admire their commitment to South Florida and the Hispanic community."
>>> All photos in the Watchdog Report are taken from public government sites, and the Report goes on line at www.watchdogreport.net on Monday sometime during the day usually. >>> If you believe it is important to have someone watching your public institutions consider supporting the Watchdog Report for I am a low cost news service, yet I do have to live, thank you! Further, I have been honored over the years by being named a WFOR-4 Hometown Hero in 2000, being profiled in a major way by The Miami New Times, twice in The Miami Herald, and the Orlando Sentinel which ran as a nationwide story on me in the Tribune papers on Jan. 2003 and UNC Chapel Hill naming me one of the top columnists in Florida in a  multi-state study of the media back in 2004. I also thank Joseph Cooper for the opportunity to be on the WLRN/NPR showTopical Currents on www.wlrn.org since 2000, including yearly election coverage since then, and also numerous times over the past decade. Further, I am a frequent guest on WWW.WPBT2.ORG on Helen Ferre's show Issues, and have also appeared on  Eliott Rodriguez's show News & Views.
FLORIDA
>>> Circuit Court Judge Leesfield, on bench since 1993, highly respected, had $1.25 million through Jun. 2010
With a number of judicial races going on for the 2012 election cycle, the Watchdog Report randomly is going to start looking at the 28 different races in Miami-Dade and the candidates for the bench and some of the incumbents. This week, it is long serving 11 Judicial Circuit Court Judge Ellen L. Leesfield in the Group 61 slot who is being scanned and she has been on the circuit court bench since 1993. She is highly respected and is said to treat attorneys the same in the courtroom whether they contribute to her campaign or not, and last week she held a campaign fundraiser in the Grove. She is running unopposed to date, is a graduate of the University of Florida, received her JD from Nova's Shepard Broad School of Law, and passed the Florida Bar in 1979. Circuit Court documents indicate she is taking over Civil Division CA-32 Jan. 26. Her brother is prominent attorney Ira Leesfield, he is a major Democratic Party fundraiser and has held multiple events for presidential candidates including President Bill Clinton, and he is his sister's campaign treasurer. She has raised $88,128 through 2011 after receiving 313 different campaign contributions and has loaned herself another $20,000, and has only expended $4,128.

Leesfield
What do we know about her finances?
Leesfield through June 1010 had a net worth of $1.25 million and that includes $32,000 in household goods. Her home is worth $600,000, a Mercedes Benz is valued at $23,000 and in two bank accounts, there is $90,000 and $16,000. Some of her other investments include $140,000 in UBS International, Fidelity Investments has $90,000 in it and there is $210,000 in the Florida deferred compensation fund and she lists no liabilities. Her salary as a judge was $126,733 and the only gift listed is $12,000 from her brother Ira and her Form 6 financial disclosure form with the state is what I call a benign report.
>>> WDR after almost 13-years is being blocked by M-DC Clerk Ruvin's IT administrator, odd given his push for transparency in gov.
After almost 13-years of no problem with the Miami-Dade court's clerk's office that handles the IT for judges, the Watchdog Report is now being blocked by the organization's IT administrator states the kickback response and dozens of judges and judicial staff are being blocked from reading the report. I don't know if this is intentional or just a bureaucratic snafu when it comes to the Miami-Dade Clerk's Office headed up by Clerk Harvey Ruvin (Net worth $1.38 million). But someone in the office might consider changing their screening criteria and unblock the report from coming in. Since, Ruvin has always pushed for greater transparency in order to have effective public policy and good government.
>>> Press release: Governor Scott (Net worth $103 million) today ordered his staff to undertake a comprehensive review of Florida's special taxing districts to continue bringing accountability to their powers to tax, spend and incur debt at the expense of Florida taxpayers. The Governor's Office of Policy and Budget will conduct a review and make recommendations for cutting costs and introducing accountability as directed by Executive Order 12-10. Governor Scott previously directed a review of all water management districts and hospital districts – two examples of special taxing districts.
"A major factor in our goal of lowering the cost of living for Floridians are the roughly 1,600 special districts in Florida which bring in more than $15 billion in taxpayer-funded revenues each year," said Governor Scott. "Floridians have a right to know what they're being taxed for and how that money is spent. This review will bring to light these questions and allow us to identify ways to save taxpayers money and increase accountability." The following criteria will be examined for each district (excluding water management districts and hospital districts which have already been reviewed): Serving the purpose it was created for? Being governed efficiently? Levying taxes, fees and assessments appropriately? Being held accountable to the taxpayers whose lives they directly impact? Operating in a transparent manner? Prudently spending tax dollars?
Properly complying with the current level of oversight? >> "It has come to my attention that some special districts have been delinquent in submitting information about their activities. With such a significant impact on the lives of every Floridian and our economy, it is critical that we get a firm grasp on how these special districts are operating and hold them accountable," added Governor Scott. The executive order calls for reports detailing findings and recommendations to be submitted to the Governor. View the executive order here: http://www.flgov.com/wp-content/uploads/2012/01/EO-12-10.pdf
>>> FL. AG Bondi press release: In 2010, we received more than 12,000 complaints about timeshare resale fraud—more than the next four highest complaint categories combined. Tackling timeshare resale fraud is a top priority in my office. In addition to championing tougher laws to stop timeshare resale fraud, we diligently investigate these types of cases. I am pleased to share that one of our investigations has resulted in a 188-month sentence in federal prison for a woman, Jennifer Kirk, for conspiracy to commit fraud and wire fraud.
Kirk, now a resident of Illinois, was operating a timeshare resale scam that stole $30 million from more than 22,000 victims across the country. Kirk owned and operated Universal Marketing Solutions, which later became Creative Vacation Solutions, from October 2007 until December 2009 when my office shut these companies down. The companies were located in and operated out of Palm Beach County… To date, 11 individuals have been charged in connection with the operation of Creative Vacation Solutions and Universal Marketing Solutions. The federal investigation is continuing into those timeshare resale scams. The United States Postal Inspection Service assisted with this investigation and the United States Attorney's Office of the Southern District of Illinois prosecuted the case.
Florida will not tolerate people who prey on those trying to sell their timeshares. This case is a great example of law enforcement working together to protect consumers.
>>> On Monday, we will pay tribute to Dr. Martin Luther King, Jr., a man who challenged America's leaders to live up to the principles that this nation was founded on—freedom and equality. His passion and dedication to ensuring that every man, woman and child could pursue their dreams free of discrimination has truly made America the land of opportunity.
>>> Press release: A statement from Dominic M. Calabro, President & CEO of Florida TaxWatch:
"Florida TaxWatch commends Governor Rick Scott for his focus on education, Florida's business environment, and on making Florida highly competitive in both the United States and around the world. These issues are vital to Florida's long-term prosperity, and were all a significant portion of our Report and Recommendations of the Government Cost Savings Task Force for FY 2012-13. This report was the product of over 50 prominent Floridians, representing nearly every economic sector, as well as the taxpayers of Florida, and offers more than $3.8 billion in cost savings for the Governor and Legislature to consider. Among the 135 recommendations are several aimed at reforming our juvenile and criminal justice systems, collecting the legally-owed sales tax on purchases made from remote vendors, and implementing robust performance measures wherever possible.  Other issues that can help put Florida back to work include boosting the manufacturing sector through changes to the Tangible Personal Property Tax laws, and reforms to the state's property and casualty insurance system. >> We look forward to working with the Governor and Legislature this Session to ensure that Florida is the most competitive state in the nation, while at the same time making sure that Floridians' hard-earned tax dollars are spent effectively and wisely."
MIAMI-DADE COUNTY
>>> Mayor Gimenez says balancing county's books "has been on the backs of taxpayers," and is over
Mayor Carlos Gimenez (Net worth $923,000) took a road trip to the Greater Miami Chamber of Commerce Economic Summitt Friday and he fired up the business community talking about his attempt to keep the good regulations, doing away with others, while trying to streamline county government with 26,000 employees. The mayor noted this was the second time he spoke to the group, which he did right after he was elected to the top post at the end of June. He has been battling the 10 Miami-Dade unions and the county commission since then but he is having to make tough choices given the lower property tax assessment he submitted and passed by commissioners back in September. However, resolution to that dilemma is still in the works and the commission is meeting Jan. 24 to see if they can override his veto of the body's 7 to 6 vote to not force the 5,400 employees in police and corrections from having to give up a further five percent of their salaries to cover their health insurance programs on top of other concessions already made.
Gimenez told the business leaders "it was important to hear from the business community about what government can do" to stimulate the local economy but his "overall goal was to get county government to live within its means and not to spend more than you take in," he said. Miami-Dade is "required to balance the books" but in the past that "has been on the backs of taxpayers." The former Miami Fire and Rescue Chief noted over $1 billion has been cut from the county and has reduced the number of county employees by over 1,000 during his time in office. He said while he has been mayor for only six-months they have gone from "planning to implementation" of restructuring and he is not done yet. Gimenez "understands the need for rules, but some are well intentioned but burdensome," and should be reviewed or eliminated, he said. He noted when it came to the local economy, tourism was up and the Port of Miami had a six percent increase in cargo, and MIA was also an economic powerhouse and American Airlines that controls 72 percent of the gates, "had two of its busiest days since the North Terminal opened," he boasted. Gimenez also gave a shout out to the importance of having a diverse economy like the University of Miami Life Science Park being built in Miami and while he said government "doesn't create jobs." He said the role for government is to "help with robust infrastructure" to facilitate business.

Gimenez
>>> Chair Martinez faces activists on Beach; against downtown Miami gambling site says attendee
County Commission Chair Joe Martinez (Net worth $238,000) spoke at the Tuesday Morning Breakfast Club on Miami Beach last week and while the Watchdog Report could not attend the popular event. I did get one person's perspective of the discussion. Mary Leggett Browning wrote the following to a fellow community activist Frank Del Vecchio and he forwarded the comments to me. "Joe Martinez arrived late and on crutches due to a knee operation. He was cheerful and remained standing on crutches all the time, from 9:00 a.m. to 10:00 a.m.  He said he would not sit, as he would not be able to get up again. He controlled the topics, primarily the proposed casinos (it is his opinion Tallahassee will not act on it this session because the legislature's calendar is so full) and then the idea of a creating commuter lines on existing CSX and FEC railways.
With the casinos, no, he is not opposed to gambling but thinks it a bad idea to place destination, hotel and restaurant casinos in downtown Miami, due to impact on infrastructure, traffic, impact on existing local businesses, and overall quality of life issues.  Stating he has lived all his life in Miami-Dade, in the 1970s the county decided to remake the area as a resort destination and this is just part of the evolution.  He emphasized his objection is to the proposed location.  He was suspicious of the number of potential local jobs to be created.  He stated very few people remember comments Genting made regarding their interest in the school board property on the west side of Biscayne Blvd, and that was to build housing for workers –  implying that most of the positions were not likely to be filled by local residents.
Someone brought up Martinez's vote to relocate and deepen the sewage pipes under the Bay.  He said that his perspective was much tonnage is landed at the Bahamas that could be coming to our port, and the added capacity to land the new super-tankers by 2014 made economic sense.  He learned after the project was approved that there are four problem areas in the existing sewage lines and there was much risk that they could burst anytime, leading to another environmental mess.  He stated that in retrospect, the cost to dredge and put the lines deeper was at a relatively minor cost (my words) relative to the corrective work which would be necessitated by a breach in the line," wrote Browning last week.

Martinez
>>> Jordan tells residents "stop the calls" and Opa Locka airport not starting commercial air traffic
"Stop the calls," to her District 1 county offices said Commissioner Barbara Jordan (Net worth $1.97 million) at a county commission committee meeting Monday dealing with MIA and other airports and involved a report on Opa Locka General Aviation Airport development and there will be no commercial or cargo flights going out of the aviation facility. The issue has been the talk of Northwest Dade and while new development and investment has surged over $100 million in the past few years, that flight expansion was not in the cards any time soon. Commissioner Xavier Suarez (Net worth $328,500) was impressed with some of the investments including a facility to test jet engines. Miami Lakes Mayor Michael Pizzi chimed in saying he had sent an email blast out on the past Sunday saying these "rumors" were not true and was glad the commission put the issue on the record.

Jordan
>>> State lobbying contracts discussion has Rasco getting "public flogging" says Jordan
"A public flogging," of Miami-Dade Intergovernmental Director Joe Rasco occurred last week said Commissioner Barbara Jordan at an Internal Management & Fiscal Responsibility Committee meeting Tuesday in the commission chambers. Commission Committee Chair Lynda Bell (Net worth $308,000) put on the discussion item concerning "State Lobbying Spending." And during the subsequent discussion Commissioners Sally Heyman (Net worth $425,000), Xavier Suarez and Bell all verbally jumped on Rasco for how his office is spending the county commission approved yearly budget. Jordan said, "I agree there is a need for change," but "Let's not camouflage our involvement in the process" and approval of his plan. She believed the department has "been politicized every since it left the manager's office" and she believed this has "done a disservice" to the office. However, Heyman said that was not her intention and "her interest" was for all committee members to have the same information that she had on this subject though she noted, "I am so pleased you reduced your operateing costs." Suarez noted that while a scorecard report is included on the lobbyists performance, excluding the "$55 million for the port dredging," nothing else has been achieved. Jose "Pepe" Diaz (Net worth $64,200) shot back that while "You [Suarez] may be a Harvard graduate, I like the simple report card," he said.
However, Denny Wood an advocate for people with disabilities issues and ADA compliance throughout the state and county also spoke on the subject after he was allowed too by Bell. Wood who drives to Tallahassee in a pro bono basis advocating the ADA issue thought there was no need for county lobbying contracts and questioned why Jess McCarty "could not be the chief up there" and the Miami-Dade assistant county attorney "should be in full control of people going up there to represent Miami-Dade County," he recommended. The issue of lobbying state and federal legislators and the respective administrations has been a controversial subject the last few years and while the amount spent on the activity, around $250,000 for the state alone has been reduced. The issue is still causing a persistent discussion down at county hall in the chambers by commissioners looking for maximum impact for the taxpayer money spent.
>>> Press release: The Miami-Dade County Community Relations Board (CRB) has invited newly-appointed City of Miami Police Chief, Manuel Orosa, to a special joint meeting with the City of Miami Community Relations Board on Wednesday, January 18, 2012 at the Stephen P. Clark Center, 111 NW 1st Street, in Downtown Miami. Chief Orosa will speak on the Miami Police Department's current initiatives to enhance police and community relations to create a safer and more just community. In addition to CRB board members and community activists, the public is invited to attend this meeting, which will take place from 2 p.m. – 3 p.m. For more information, please contact Amy Carswell at 305-375-1406. WHO: Miami-Dade County Community Relations Board, City of Miami Community Relations Board, City of Miami Police Chief Manuel Orosa:
WHAT: Special meeting with newly-appointed Miami Police Chief on MPD community initiatives WHEN: Wednesday, January 18, 2012 – 2 p.m. – 3 p.m.
WHERE: Stephen P. Clark Center, 111 NW 1st Street, Board of County Commission Chambers, Downtown Miami
>>> Press release: BUDDING TEEN PHOTOGRAPHERS WANTED FOR Miami-Dade Public Library system's BLACK HISTORY MONTH PHOTO CONTEST
The Miami-Dade Public Library System is inviting teens, 12-19, to enter its 4th annual Black History Month Teen Photography Contest, beginning January 16 through February 11. Photographs must capture some aspect of African American architecture, art or lifestyle in Miami-Dade County; may be black-and- white or color; should be un-mounted, and no larger than 8-by-10-inches. Entries will be judged on technical quality, artistic merit and visual impact. The grand prize winner will receive a Kodak EasyShare M575 digital camera courtesy of Pitman Photo Supply; second place will receive a $50 gift card to Best Buy; and third place will receive a $25 gift card to Best Buy. Final date for submission is Saturday, February 12. For entry forms and complete rules, log on to www.mdpls.org or visit any branch library. The Black History Month Teen Photography Contest is made possible by the Miami Dolphins Foundation and the Friends of the Miami-Dade Public Library.
>>> GMCVB release: RECORD ARRIVALS AT 'THE NEW MIA' (MIAMI INTERNATIONAL AIRPORT) FOR FIRST ELEVEN MONTHS OF 2011
Passenger arrivals at MIAMI International Airport (MIA) increased for the first eleven months of 2011 with international passenger arrivals up +8.5% and domestic arrivals up +5.8% when compared to the same period last year. Total arrivals increased in the first eleven months of 2011 by +7.1%.
INTERNATIONAL MIA Passenger Arrivals
| | | |
| --- | --- | --- |
| January – November 2011 | January – November 2010 | % Change |
| 8,435,079 | 7,777,356 | +8.5 % |
DOMESTIC MIA Passenger Arrivals
| | | |
| --- | --- | --- |
| January – November 2011 | January – November 2010 | % Change |
| 9,034,722 | 8,539,411 | +5.8% |
TOTAL MIA Passenger Arrivals
| | | |
| --- | --- | --- |
| January – November 2011 | January – November  2010 | % Change |
| 17,469,851 | 16,316,767 | +7.1% |
MIAMI-DADE PUBLIC SCHOOLS
>>> No action on Oct. board Rule prompts board Member Regalado to jump on administration, Chair Hantman more concerned about "non-compliance" of Board policy
A Miami-Dade School Board Rule that passed in October, but yet to be implemented by the school district administration limiting the number of school committees volunteers can sit on, was the talk of a school board committee meeting Thursday. Board Member Raquel Regalado (net worth $108,450) took up the charge of why this lack of implementation was still the case. The Rule sponsored by Regalado, an attorney, would limit parent volunteers to sit on only two community committees, and it is a small universe of people that would be affected by the change. One is Susan Maria Kairalla a long time school board volunteer that sits in the audience through committee and school board meetings for over a decade now and she was at the meeting when this issue was discussed working on her computer. She is school Member Marta Perez's (Net worth $2.18 million) appointment to the citizen based Audit Advisory Committee, her most influential appointment but she is also on other committees that parents sit on the nation's fourth largest public schools committees. However, critics have noted since the rule passed she has not dropped off any of the boards she is on and her champion Perez within the public district did not attend this committee meeting.
Regalado aggressively challenged the administration's lack of compliance of the Rule saying the legislation "was not ambiguous," when it was codified by the board and she chronicled what was said by other board members and legal staff when the measure passed last year. Board Chair Perla Tabares Hantman (Net worth $7.7 million) said she was not so concerned about this particular item but that "The issue is non-compliance of a [passed] Board Rule," she said. She suggested the delay may have been the fault of the legal department to clearly understand the guidelines but thought the failure to implement was being "disrespectful of a board action." The issue has been on Regalado's mind since the legislation was passed and she brought it up at December's board meeting but since no progress had been made, she believed the administration was just ignoring the Board. And while Superintendent Alberto Carvalho was absent, his representative said there was confusion if they had the power to implement the policy. But it was not their intention to ignore the board but it was more of a logistic issue, though he admitted any letter that went out to these volunteers telling them the new rules would be signed by him.
>>> With 55 percent of 12-year olds on Facebook, cyber bullying becoming big problem
Board Member Rachel Regalado discussed a state legislator's proposed law relating to cyber bullying that has 55 percent of 12-year olds on Facebook and some of the postings are more than disturbing. She said some of the postings might be "Why I hate someone", other students then post their own comments, and these cyber messages in today's social network culture can cause more than one student to commit suicide, or some other dramatic action and is a new concern for educators. Bullying and violence were overwhelmingly named the most important issue students face, a student county commission group found last year when they made their concerns known and the addition of the internet is just another wrinkle in this vexing problem plaguing South Florida and the nation.
>>> Board member Holloway has heart attack, but recovering in hospital
School Board vice Chair Lawrence Feldman (Net worth $2.5 million) told school board members at a committee meeting that Wilbert "Tee" Holloway, who had a heart attack recently, had been moved from intensive care and is beginning his recovery after the medical event. The Watchdog Report wishes Holloway a speedy recovery after this serious medical incident and he was missed at the committee meeting Thursday.
PUBLIC HEALTH TRUST
>>> CEO Migoya & Dr. Butler tapped for 5000 Role Models of Excellence Project induction on Monday
Press release: Jackson Health System President and Chief Executive Officer Carlos A. Migoya and Michael K. Butler, M.D., M.H.A., C.P.E., F.A.C.P.E., executive vice president and chief medical officer of Jackson Health System, will be inducted into the 5000 Role Models of Excellence Project at a ceremony Monday. The ceremony is part of the group's annual Dr. Martin Luther King, Jr. Unity Scholarship Breakfast, which will be at Jungle Island's Treetop Ballroom at 8:30 a.m., Monday, January 16th. Hosted by Congresswoman Frederica S. Wilson, who represents the 17th District of Florida, the celebration brings Miami-Dade's multi-cultural and multi-ethnic community together to pause and commemorate the life of the civil rights leader and to pledge our unity to his cause, as well as support of the role models project.
"The 5000 Role Models of Excellence Project has a noble mission and a proven track record of success," Migoya said. "I am proud to be joining several other Jackson executives who are already role models, making a difference in the lives of so many young men." >>> The 5000 Role Models of Excellence Project was founded in 1993 by Wilson, then a member of the Miami-Dade County School Board. In an effort to address the ongoing crisis in the lives of many young, minority males in our community, the school board adopted the project and pledged its support. Mentors from the project – positive, successful men in the South Florida community – intervene in the lives of at-risk boys to provide them with alternatives that will lead them away from a life of crime and violence.
CITY OF MIAMI
>>> Civil Service Board by 3 to 2 vote upholds termination of Nation after 10 month no show, but still got $107,000 in salary
Meredith Nation, a former Miami employee and Broward resident who was told to go home by Miami CFO & interim Personnel Director Larry Spring in March 2010 and she did, but never came back, while being paid $107,000 in salary over almost ten-months, before going back to a city job and then fired weeks later. The Miami Civil Service Board denied her termination appeal by a vote of 3 to 2 on Tuesday.  The city's Administration testimony stated that Spring (who left Miami last February) was saying go home for the day since there was not a slot for her to transfer into that she was qualified for and she was looking for a good fit in the city's administration. But the case became another Miami Moment when the city continued to send paychecks regularly into her account even though all this time she was at home, yet still getting paid since she was a salaried employee and not on a city time clock. Testimony and board members comments at the hearing show it was a classic example of the culture that exists in the city and the lack of accountability of what municipal employees are doing to earn their taxpayer pay checks. The controversial issue has been percolating over a couple of years after Nation was loaned to the Miami Downtown Development Authority (DDA) in 20008-09 but when she was let go from the DDA. She tried to get a job back with the city that fit her skills. However, there was nothing available that fit her qualifications, she moved into bureaucratic limbo land, her absence was only flagged many months later, and her case finally received a critical letter from Miami Attorney Julie O. Bru in December 2010 when it was finally realized she was still being paid since she was a salaried employee.
Joseph Kaplan, the Chief Examiner on the Board said there was confusion about what happened before the board voted. "The ten months of payments were wrong," but the rub is it "can't be determined if it was the city or her fault." Sean Moy, a board member said he could not buy into that argument since "Spring knew about this" and she was staying at "home until he worked it out," he said. "You all know Larry Spring was protecting her" and "all I want is for her to pay the money back and not get away scot-free." However, Board Member Michael Dames chided the city administration saying while Nation briefly got a new job with Miami in early 2011. "It's not like people did not know she was at home getting a paycheck [before that time]" and when the non-advertised job was offered and accepted. "You bring her back and three weeks later they kick you out the door," which he thought was wrong. However, three members were not persuaded and they voted to uphold the March 23, 2011 termination and it remains to be seen what the city's administration will do get this taxpayer money back (but may be difficult since Nation was a salaried employee, but the controversy in the matter continues and one milestone, the termination was accomplished in this case.)
>>> Two auditor candidates give thumbs down on job, may have been "squeamish" about joining turbulent city says Chair Suarez
The selection of a Miami Commission Auditor was deferred Thursday at the Miami Commission meeting, after two of the finalists withdrew from consideration for unknown reasons. New Commission Chair Francis Suarez (Net worth $81,131) said John Goodman and Allen Vann both backed out from the appointment and it started a lively debate about why they changed their minds and if it was the city commission's and the city's reputation's fault. Suarez had planned to have a 2:00 p.m. discussion on the item and the short list of applicants was to appear before the commission but that was nixed after the men backed out. Suarez said he had a good interview with Goodman but also noted it "was a tough job and you have to want it," he thought. But Suarez also said the candidates might have been "squeamish" about coming to the city given all the turbulence and told commissioners we should try "to create a city that people want to come too and not make them squeamish" about working here. Commissioner Michelle Spence-Jones (Past Net worth $17,436) chimed in that commissioners "should try to make a real effort to meet with them [the applicants] if they are ever to select one of them.
A short list of six candidates was to be proffered but with the two dropping out Suarez deferred the issue and since there were three alternatives as well. The commissioners will review all the candidates left now. But Commissioner Frank Carollo (Net worth $707,000) voiced his concern with the appointment process. "They [some of the applicants] have voiced some frustration with the process" including some issues with the city and "we need to make a decision as soon as possible," the CPA suggested. He further noted the commission has "been at this for five months" and a replacement for the commission auditor after Victor Igwe, Ph.D. contract was not renewed by the commission and he was terminated in June. And Commissioner Willy Gort (Net worth $226,000) suggested the process and the commission created a situation where "We scared them," he thought. Now the candidates are expected to talk to commissioners "one on one" in the future days and a final selection is expected at a future commission meeting to get this important slot filled.
| | | |
| --- | --- | --- |
| Suarez | Spence-Jones | Carillo |
CITY OF MIAMI GARDENS
>>> Bandit in Brinks armored car robbery gets life in federal Big House
Press release: Wifredo A. Ferrer, United States Attorney for the Southern District of Florida, and John V. Gillies, Special Agent in Charge, Federal Bureau of Investigation (FBI), Miami Field Office, announce today's sentencing of Nathaniel Moss, 33, of Miami Gardens, FL, for his involvement in the October 1, 2010 robbery and fatal shooting of Alejandro Nodarse Arencibia, a messenger for Brinks, an armored car company.  U.S. District Judge James I. Cohn sentenced Moss to life plus twenty (20) years in prison.
On October 14, 2011, Moss pled guilty to robbery and conspiracy to commit robbery, in violation of Title 18, United States Code, Section 1951, and the use of a firearm in the commission of the robbery and causing death through use of a firearm, in violation of Title 18, United States Code, Sections 924(c) and 924(j).
The robbery took place around noon on Friday, October 1, 2010, outside the Bank of America on Miramar Parkway, in Miramar, Florida.  According to documents filed with the court, at approximately 11:55 a.m., Arencibia ("the victim'), a Brinks armored car messenger, was delivering a bag of currency to the Bank of America.  As the victim attempted to enter the branch, two males carrying firearms approached him.  One of the two males, later identified as defendant Moss, wearing a bright orange traffic safety vest, held a firearm to the victim's head.  Moss then shot the victim in the head, fatally wounding him.  The second male grabbed a bag of money belonging to Brinks.
Four other individuals, Terrance Brown, 38, Toriano Johnson, 34, Daryl Davis, 45, and Hasam Williams, 35, were charged by indictment on December 1, 2011, for their involvement in the robbery and fatal shooting.  Trial is set in that matter before District Court Judge William J. Zloch for July 23, 2012. >>> Mr. Ferrer commended the investigative efforts of the FBI, the Miami Gardens Police Department, Miami-Dade Police Department, Miami-Dade Transit Authority, Miramar Police Department, and the South Florida Violent Crime/Fugitive Task Force.  This case is being prosecuted by Assistant U.S. Attorneys Michael Gilfarb and Jason Linder. >>> A copy of this press release may be found on the website of the United States Attorney's Office for the Southern District of Florida at www.usdoj.gov/usao/fls.
CITY OF MIAMI BEACH
>>> Mayor Bower snapping the whip on commission dais, she runs the meetings not commissioners
Mayor Matte Herrera Bower is becoming the Iron Lady at commission meetings after weathering a tough mayoral race last November, though she trounced the insurgents, and with possible gambling looming in Miami.  She has found her political voice within government circles around the county. Bower at a Metropolitan Planning Organization (MPO) proclaimed that she is a "fighter" and laid into the fact the Beach wanted to be at the table early on, when it came to any traffic infrastructure changes that would affect the beach. However, Bower is having to deal with Commissioner Jonas Wolfson who is driving her crazy and making her frustrated on the dais. At Wednesday's commission meeting the mayor a number of times told Wolfson to essentially stop talking and let her run the meeting and they verbally thrust and parried with each other that got especially heated when an employees name was brought into the discussion.
In this case, it was the fact that the city did not have a police chief since a national search had been done and the department's number two assistant chief was the acting head of the department. Wolfson thought the commission should formerly confirm him during this search process but when he kept using the interim top cops name in the public meeting. She had enough and tried to cut off Wolfson. The commissioner said he was not trying to be disrespectful by bringing up the name but Bower thought otherwise and it had both of them apologizing in the end but it was quite a show. The protracted engagement between the two began late last year when Wolfson at a public non-televised meeting made a motion to review Miami Beach Manager's Jorge Gonzalez's performance. He got a second from Commissioner Dedee Weithorn on the matter, and that's when the verbal fireworks started and its clear the verbal exchanges are continuing and reminds many residents on the Beach that when it comes to their governance. It is a verbal contact sport on the commission dais.

Bower
>>> Press release: Miami Beach Wants to Honor Women Worth Knowing –The Miami Beach Commission for Women is seeking nominations to honor local women for their contributions to the Miami Beach community.  The annual award is called "Women Worth Knowing." Nominees must be a resident of Miami Beach for at least five years or work in a business in the community for at least five years and should be involved in civic or professional activities that have changed the community. Nominations must be received by January 31, 2012. For information or to request a nomination form, contact Wanda Ortiz, aide to Mayor Matti H. Bower, @ 305.673.7000 ext. 6487 or wandaortiz@miamibeachfl.gov.
>>> Press release: Miami Beach city commissioner Jorge Exposito will be the Breakfast Club speaker 8:30AM – 10:00AM, Tuesday, Jan. 17, David's Cafe II, 1654 Meridian Ave., Miami Beach.
Since 1996, the Tuesday Morning Breakfast Club has been gathering every Tuesday at 8:30AM at a local Miami Beach restaurant for informal, non-partisan discussions of issues – political, governmental, etc.  It is not affiliated with any other organization.  We are currently meeting at David's Cafe II, 1654 Meridian Ave., Miami Beach, between Lincoln Road Mall and Macy's (formerly Burdine's).  There is plenty of parking at that hour in the adjacent municipal parking lot.  One orders from the menu or simply has coffee.  Guest speakers range across the political, governmental, business, and social issues spectrum.  Sessions are open to everyone.  Simply show up. www.MBTMBC.com

Exposito
CITY OF CORAL GABLES
>>> UM Business school Dean Anderson featured speaker at Ponce luncheon
Ponce Luncheon Group features Dean of the University of Miami School of Business – Dr. Eugene W. Anderson -Please join us for lunch Monday, January 23rd.  Our guest speaker will be the recently appointed dean of the University of Miami School of Business, Dr. Eugene W. Anderson.  We meet at noon at JohnMartin's restaurant (253 Miracle Mile – 2nd floor.)
CITY OF HOMESTEAD
>>> Leaders break ground on $41 million military complex that provides Cat 5 hurricane protection
Press release: On Tuesday, January 10, 2012, Miami-Dade County Commissioner Dennis C. Moss joined Navy Rear Adm. Thomas L. Brown II, Commander of Special Operations Command South, and other senior military and civic leaders including Miami-Dade County's Military Liaison, Commissioner Jose "Pepe" Diaz, Commissioner Lynda Bell and Mayor Steven Bateman, City of Homestead to break ground for the Special Operations Command South Headquarters.  The new SOCSOUTH Headquarters will be a 125,000 square foot structure designed to house more than 400 people and provide category five hurricane protection.  "This project is a benefit to both the U.S. Air Force and Miami-Dade County," said Moss.  "The headquarters has the ability to satisfy its Force Protection requirements and provides an additional Emergency Management Resource Center for the County."
SOCSOUTH Headquarters is a $41 million project to be built on land leased from Miami-Dade County.  It is located immediately adjacent to Homestead Air Reserve Base and is responsible for all special operations in the Caribbean, Central and South America.  Through the command's Theater Security Cooperation Program, Special Operations Soldiers, Sailors, Airmen, and Marines work closely with partner nation counterparts in order to better protect their borders.  Representing all branches of the armed forces this priority military construction project will provide needed Antiterrorism and Force Protection.  As a component of U.S. Southern Command, the location of the SOCSOUTH Headquarters was chosen because of its proximity to the U.S. Southern Command Headquarters in Doral, FL.
FLORIDA CITY
>>> Former local man sentenced by feds for bogus BP claim
Press release: Wifredo A. Ferrer, United States Attorney for the Southern District of Florida, John V. Gillies, Special Agent in Charge, Federal Bureau of Investigation (FBI), Miami Field Office, and Otha Easley, Acting Special Agent in Charge, NOAA Fisheries Office of Law Enforcement, Southeast Division, announced that Eliu Gonzalez, 37, a former resident of Florida City, Florida, was sentenced today in United States District Court in Miami after his conviction arising from a false claim he filed in connection with the Deepwater Horizon explosion and pollution incident in the Gulf of Mexico.  Gonzalez previously entered a guilty plea to a charge of wire fraud in the submission of his fraudulent claim for more than $110,000 of lost income against the Gulf Coast Claims Facility, in violation of Title 18, United States Code, Section 1343.
Gonzalez was sentenced by U.S. District Court Judge Patricia A. Seitz to a term of imprisonment of one year and one day, followed by a term of imprisonment of supervised release of one year. The Court determined that Gonzalez was unable to pay a fine. According to the allegations of the indictment, a Joint Factual Statement by the parties, and statements in court, in June 2010, BP established the Gulf Coast Claims Facility (GCCF) for the purpose of administering, mediating, and settling certain claims of individuals and businesses for costs, damages, and other losses incurred as a result of the April 20, 2010 explosion and fire on the Deepwater Horizon, an oil rig in the Gulf of Mexico that had been drilling an exploration well. In August 2010, the GCCF began receiving and processing claims and BP ceased its claims processing activities related to the Deepwater Horizon incident. On October 16, 2010, Gonzalez admitted in Court that, in furtherance of a scheme to obtain money from the GCCF, he filed a fraudulent electronic claim via the internet for $110,616 in lost income, knowing the representations in his claim were false.  He is the first person to be convicted and sentenced of a Deepwater Horizon related fraud in the Southern District of Florida.
To substantiate his claim of lost income, Gonzalez provided a series of sixteen "trip tickets" from a Miami fish market that purported to reflect landings and sales by defendant of yellow tail snapper from January 8, 2010 through April 23, 2010. In a hand-written letter transmitted with his claim he also asserted ownership of a fishing vessel, the "TRUDI ANN II" and cited to "the dramatic impact of the oil spill" for financial hardship to him and loss of income and profit from his commercial fishing activity. It was also disclosed that Gonzalez provided false documentation to purported crewmen working for him, in order to support their fraudulent claims for compensation from the Oil Spill Trust Fund, one of whom actually received $24,000. >>> Mr. Ferrer commended the investigative efforts of the FBI and the NOAA Fisheries Office of Law Enforcement and the assistance provided by the National Center for Disaster Fraud in Baton Rouge, LA.  The case is being prosecuted by Assistant U.S. Attorney Thomas Watts-FitzGerald. >>> A copy of this press release may be found on the website of the United States Attorney's Office for the Southern District of Florida at www.usdoj.gov/usao/fls.
>>> OTHER STORIES AROUND FLORIDA
BROWARD COUNTY
>>> Three more pill mill defendants in Operation Oxy Alley are sentenced; one gets 15.5 years in fed Big House
Wifredo A. Ferrer, United States Attorney for the Southern District of Florida, John V. Gillies, Special Agent in Charge, Federal Bureau of Investigation (FBI), Miami Field Office, Mark R. Trouville, Special Agent in Charge, Drug Enforcement Administration (DEA), Miami Field Division, and José A. Gonzalez, Special Agent in Charge, Internal Revenue Service, Criminal Investigation Division (IRS-CID), announced the sentencing of three additional defendants in connection with charges stemming from Operation Oxy Alley, a coordinated investigation into pill mills in Broward and Palm Beach Counties.  Including the three defendants sentenced today, eleven defendants have been sentenced to date on an indictment unsealed on August 23, 2010 that charged thirty-two defendants.  The indictment alleged that defendants Christopher and Jeffrey George, twin brothers, operated, managed and financed four pain management clinics in Broward and Palm Beach Counties.  According to the indictment and statements made in court, from 2008 to early 2010, these pill mills distributed approximately 20 million oxycodone pills and made more than $40 million from the illegal sales of controlled substances.  Thirteen of the thirty-two defendants were doctors. Today, U.S. District Judge Kenneth A. Marra sentenced three defendants, all of whom had previously pled guilty in Oct. 2011 to one count of racketeering conspiracy.  Jeffrey George, 30, of Wellington, was sentenced to 186 months in prison, to be followed by 3 years of supervised release.  Marc Anthony Naya, 26, of Boynton Beach, was sentenced to 9 months in prison, to be followed by 1 year of supervised release.  Jason Leve, 33, of Wellington was sentenced to 8 months in prison, to be followed 1 year of supervised release.
At present, twenty-eight of the thirty-two defendants named in the indictment have pleaded guilty, including clinic owners Christopher and Jeffrey George.  The sentencing hearings are scheduled to continue throughout January and February 2012. The investigation and prosecution was the result of work by federal, state and local law enforcement agencies.  FBI, DEA, IRS-CID were assisted by the Palm Beach County Sheriff's Office, the Broward Sheriff's Office, the Hollywood Police Department, the Boca Raton Police Department, and the Davie Police Department.  Coordination efforts also included cooperation by the Palm Beach State Attorney's Office as well as contributions by the Delray Beach Police Department, Jupiter Police Department, West Palm Beach Police Department, Boynton Beach Police Department, Medley Police Department, Homestead Police Department, North Miami Beach Police Department, and Sunny Isles Police Department. This case is being prosecuted by Assistant U.S. Attorneys Paul F. Schwartz, Lawrence D. LaVecchio and Strider Dickson. >>> A copy of this press release may be found on the website of the United States Attorney's Office for the Southern District of Florida at www.usdoj.gov/usao/fls.
PALM BEACH COUNTY
>>> Operation Smoking Gun II defendant hit with 10 years in federal prison after selling hundreds of guns and drugs to ATF agents
Press release: Wifredo A. Ferrer, United States Attorney for the Southern District of Florida, and Hugo Barrera, Special Agent in Charge, Bureau of Alcohol, Tobacco, Firearms, and Explosives (ATF), Miami Field Office, announce today's sentencing of Shea Jones, 20, of West Palm Beach, FL, in connection with an ATF undercover investigation, called Operation Smoking Gun II.  U.S. District Judge Daniel T.K. Hurley sentenced Jones to 135 months in prison (15 months as to Count 1 and 120 months as to Count 2, consecutive), to be followed by three (3) years of supervised release, for his role in selling approximately eighty-four (84) different weapons to an undercover ATF agent posing as a drug dealer.
According to the charges and statements made in court, between August 2010 and May 2011, Jones sold drugs and numerous firearms to an undercover agent posing as a drug dealer.
In Operation Smoking Gun II, ATF undercover agents purchased more than 350 guns and numerous quantities of illegal drugs.  At least forty (40) separate defendants were arrested and charged in connection with this year-long undercover operation in West Palm Beach. Jones had previously pled guilty to one count of dealing in firearms without a license, and one count of possessing an unregistered short-barreled rifle, in violation of Title 18, United States Code, Sections 922(a)(1)(A), and Title 26, United States Code, Sections 5861(d) and 5871, respectively. >>> Mr. Ferrer commended the investigative efforts of the ATF and the Palm Beach County Sheriff's Office.  The case was prosecuted by former Assistant U.S. Attorneys Karen Atkinson.  AUSA Stephen Carlton handled today's sentencing hearing. A copy of this press release may be found on the website of the United States Attorney's Office for the Southern District of Florida at www.usdoj.gov/usao/fls.
MONROE COUNTY
>>> Fla. Heiken Children's vision program gets funding help so uninsured children get eye care services in local schools ~ Health Foundation grant to enable 1,000 children to "see and succeed" in school
Press release: The Florida Heiken Children's Vision Program, LLC, a division of the Miami Lighthouse for the Blind and Visually Impaired, has received a $53,000 grant from Health Foundation of South Florida that will enable 1,000 financially disadvantaged children in Broward and Monroe Counties who have twice failed their state-mandated school vision screening to receive free comprehensive eye examinations (including dilation) and eyeglasses when prescribed. By leveraging its current Florida Department of Health support for eye examinations and glasses with this grant, Miami Lighthouse will be able to acquire optometric instruments, maintain its mobile units, and deliver eye care services at schools.
According to Miami Lighthouse for the Blind CEO Virginia A. Jacko, "Miami Lighthouse is extremely grateful to receive Health Foundation's support."  She added, "It is vital for every child to be able to see the board and keep up in class, because we know that poor vision often goes untreated and leads to academic and behavior problems."  By providing examinations at schools via a mobile eye care unit, eligible students referred by school nurses and counselors that have parent permission slips will receive free eye care. Health Foundation of South Florida President & CEO Steven E. Marcus, Ed.D stated, "The resources and support we are providing to the Florida Heiken Children's Vision Program address emerging needs. This award will help to transform the lives of hundreds of students in Broward and Monroe Counties by giving them a chance to succeed in school." >>> Health Foundation of South Florida, a nonprofit grant making organization, is dedicated to improving health in Broward, Miami-Dade and Monroe Counties.  By funding providers and supporting programs to promote health and prevent disease, the Foundation makes a measurable and sustainable impact in the health of individuals and families. Since 1993, the Foundation has awarded more than $90 million in grants and program support. For more information, please call 305.374.7200. >>> The Florida Heiken Children's Vision Program is celebrating 20 years of providing free eye care to over 65,000 needy children and of those children examined 75 percent required eyeglasses. Miami Lighthouse has provided a synergistic relationship between optometrists, ophthalmologists and school officials ensuring that the program continues its growth in serving this underserved population of children. For more information, please contact Cameron Ehren Sisser, Manager of External Relations at 786-362-7515 or by email: csisser@miamilighthouse.org. Also visit their website:  www.miamilighthouse.org
COMMUNITY EVENTS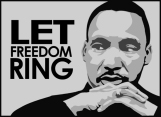 Celebrate the Memory of Dr. Martin Luther King, Jr. January 16
When: Mon., Jan. 16 -Time: 11:00am – 6:00pm – Place: NW 54th St. Cost: Free Admission The Martin Luther King Day parade travels along N.W. 54th Street, beginning at 10th Avenue in Liberty City and culminating in a festival at Martin Luther King Jr. Park at 6101 N.W. 32nd Ct. Festivities include a children's cultural area, food booths and a vendor marketplace.
>>> Elephant Forum luncheon meeting, Monday Jan.23rd 94th Aero Squadron restaurant, 1395 N.W. 57 Ave (Red Road) Speaker:  Rudy Fernandez, Vice President of Government Affairs, University of Miami – Reservations:  please call:
Mary Ellen Miller, 305 377 9187.
>>> SAVE THE DATE – www.downtownbayforum.org January Meeting Topic: The Bankruptcy of American Airlines What does it mean for Miami? January 25, 2012 – Registration opens: 11:30 a.m. Place: Wolfson Auditorium, Temple Israel at 137 NE 19th St, Miami, FL (with complimentary onsite parking) For more information please click on Tickets For Reservations please call Annette Eisenberg — (305) 757-3633.
>>> Please join us for Casa Valentina's Fifth Annual Community Appreciation Luncheon! You are invited to help us celebrate our successes over the past five years, and to hear our plans for the next five years and beyond… Wednesday, February 8, 11:30 am – 1:00 pm, Elizabeth Virrick Park Gymnasium, 3255 Plaza Street, Coconut Grove *Walking tour to Casa Valentina following lunch. Our new Program Director, Karen Haag, will discuss how Casa Valentina's new program for young mothers aging out of foster care with babies will help these youth to form secure attachment relationships with their children. If you are able to attend, please RSVP to info@casavalentina.org by Friday, February 3. Special thank you to our sponsor: Fare to Remember Creative Catering!
>>> SOUTH MIAMI-DADE CULTURAL ARTS CENTER AND delancyhill LAW FIRM PRESENT 8TH ANNUAL BLACK HISTORY MONTH CELEBRATION
The Langston Hughes Project featuring The Ron McCurdy Quartet and celebrity Spoken Word artist Malcolm Jamal-Warner
South Miami-Dade Cultural Arts Center (SMDCAC) celebrates Black History Month with a presentation of the Langston Hughes Project, Ask Your Mama, Twelve Moods for Jazz on Thursday, February 23 at 8:00 p.m. on the main stage. The performance features the Ron McCurdy Quartet with celebrity spoken word artist Malcolm Jamal-Warner. As part of this special evening, delancyhill law firm will host their 8th Annual Black History Month Celebration with a VIP reception honoring Miami-Dade County Commissioner Dennis C. Moss at 6:00 p.m. in the Black Box Studio. Proceeds from the VIP Reception will benefit SMDCAC's education and outreach programs. Tickets to the performance are $30, $20, $10 ($5 tickets CultureShockmiami.com), $5 off orchestra level seats for students seniors and active military service members. Tickets to the VIP reception are $50 and includes entrance  to the performance. The public should contact SMDCAC's Box Office at 786-573-5300 or visit www.smdcac.org. SMDCAC is located at 10950 SW 211 Street, Cutler Bay.
EDITORIALS
>>> Some elected leaders just draw controversy but childish behavior on dais is a bore for hurting voters
The recent exchange between North Miami Mayor Andre Pierre and Council Member Michael Blynn where the mayor referred to Blynn's daughters as 'prostitutes' is just another example of politicians gone wild on the dais but the incident is another indicator why certain politicians keep getting into controversial situations or having strange things happen to them. These two men are like opposing magnets when they get together and sharp verbal exchanges are becoming the norm. But you also had Miami Lakes Mayor Michael Pizzi having his law office catch fire and of course, there is the man who huffs propane claiming Miami Commissioner Marc Sarnoff attacked him and the man was listed as the victim in a police report after such an incident.   North Miami mayor apologizes for prostitution remark – North Miami / NMB – MiamiHerald.com The point is, some politicians seem to draw trouble and controversy to their door while others just don't have all this baggage while in political office and while they say, they are just sticking to their guns and what they believe is right. It is interesting that these types of people continue to draw a penalty flag and suggests they should also look at their attitude and temperament for public office.
Civility, despite what is going on in the U.S. Congress, must be the goal if the community wants effective public policy, transparency and good government but this goal is elusive and actions and comments like these only makes that more difficult to achieve and some of this boarders on the childish and is not what voters expected when they cast their vote. In Pierre's case, he has apologized but the Watchdog Report expects the verbal rumble will continue and it is not just in these municipalities but also all over Miami-Dade. And given the community's demographic, this behavior serves nobody given the overall problems the community faces, like the 600,000 people without health insurance or the lack of funding for education, policing and social services for the children and elderly but these facts get obscured when these flare-ups occur pushing the concept of good government and cordiality out the door. And these leaders who pull in controversy like a Black Hole in space need to remember what Gandhi is claimed to have said. "Make it the strength of your argument, not the stridency of your voice," and that philosophy should be your public service hallmark. Not some immature word or act that not only does your reputation in, but also is not what voters deserve or expected, when they gave you their cherished vote on Election Day.
>>> LIFETIME FOUNDING MEMBERS & INITIAL SPONSORS IN 2000
ANGEL ESPINOSA – (Deceased) owner COCONUT GROVE DRY CLEANER'S
HUGH CULVERHOUSE, Jr.
THE MIAMI HERALD     www.miamiherald.com (2000-2008)
ARTHUR HERTZ
WILLIAM HUGGETT, Seamen Attorney (Deceased)
ALFRED NOVAK
LINDA E. RICKER (Deceased)
JOHN S. and JAMES L. KNIGHT FOUNDATION  www.knightfoundation.org
THE HONORABLE STANLEY G. TATE
>>> Watchdog Report supporters – $2,000 a year
FLORIDA POWER & LIGHT www.fpl.com
RONALD HALL
MIAMI-DADE COUNTY www.miamidade.gov
UNITED WAY OF MIAMI-DADE COUNTY www.unitedwaymiamidade.org
>>> Watchdog Report supporters – $1,000 a year
AKERMAN SENTERFITT   www.akerman.com
RON BOOK
LEWIS TEIN  www.lewistein.com
LINDA MURPHY: Gave a new laptop in Oct. 2001 to keep me going.
WILLIAM PALMER
SHUBIN & BASS     www.shubinbass.com
>>> Public, Educational & Social institutions – subscribers at $1,000 or less
CAMILLUS HOUSE, INC.   www.camillushouse.org
CITY OF MIAMI www.miamigov.com.
CITY OF CORAL GABLES www.coralgables.com
CITY OF MIAMI BEACH www.miamibeachfl.gov
COMMUNITY PARTNERSHIP FOR HOMELESS www.cph.org
THE STATE OF FLORIDA www.myflorida.gov
GREATOR MIAMI CHAMBER OF COMMERCE www.miamichamber.com
GREATER MIAMI CONVENTION & VISITORS BUREAU www.miamiandbeaches.com
HEALTH FOUNDATION OF SOUTH FLORIDA  www.hfsf.org
MIAMI-DADE COUNTY  www.miamidade.gov
MIAMI-DADE PUBLIC SCHOOLS BOARD www.dadeschoolsnews.net
PUBLIC HEALTH TRUST & JACKSON HEALTH SYSTEM www.jhsmiami.org
THE BEACON COUNCIL   www.beaconcouncil.com
THE CHILDREN'S TRUST www.thechildrenstrust.org
THE MIAMI-DADE COUNTY LEAGUE OF CITIES www.mdclc.org
UNITED STATES OF AMERICA    http://www.firstgov.gov/
UNIVERSITY OF MIAMI             www.miami.edu
The Watchdog Report covers a few of the meetings attended weekly. It remains my belief that an informed public will make better decisions. Therefore, I go to meetings, make the presence of an informed citizen known, and bring the information to you.   The Watchdog Report is in the fourth year of publication and it has been an honor to be able to send this information to you. It is sent to readers in Miami-Dade, Florida, the U.S. and the world. The Watchdog Report is sent to thousands free and while readers have been prodded to subscribe the results have been mixed. Over 550 reports and Extra's have been sent since May 5, 2000 and over one million words have been written on our community's governments and events.  The report is an original work based on information gathered at public meetings, interviews and from documents in the public domain.
LETTER POLICY
I welcome letters via e-mail, fax, or snail mail. Letters may be edited for length or clarity and must refer to material published in the Watchdog Report.  Please see address and contact information. Please send any additions and corrections by e-mail, fax or snail mail. All corrections will be published in the next Watchdog Report. If you or your organization would like to publish the contents of this newsletter, please contact me. Please send your request to watchdogreport1@earthlink.net
Daniel A. Ricker
Publisher & Editor
Watchdog Report
Est. 05.05.00
Copyright © of original material, 2011, Daniel A. Ricker
>>> The Watchdog Report are now available to television stations web pages, and all the newspapers and other media in South Florida if the publishers have an interest to run part or all of the stories. Further, in 2000, I used to have some paper's running the report in the Spanish press, that option is available again, and publishers should contact me.  The news content will not be free, but you can pick and chose the stories of interest, edit them if necessary but you must still keep the general story intact.  If you are a news outlet and would like to learn more about, the Watchdog Report and this offer contact me at watchdogreport1@earthlink.net for further information. 
>>> Here is what past newspapers have written about the Watchdog Report publisher including a survey and regional study done by the U. North Carolina at Chapel Hill on the media in the southeast United States.
>>> The Miami Herald and Orlando Sentinel & Sun-Sentinel articles on the Watchdog Report publisher over the years. >>> Published on September 9, 1999, Page 1EA, Miami Herald, The (FL) CITIZEN ADVOCATE' KEEPS TABS ON POLITICIANS >>> Published on January 3, 2000, Page 1B, Miami Herald, The (FL) MIAMI-DADE WATCHDOG WILL BE MISSED >>> >>> To read the full section large two page front page story, but without the photos and smart box graphics, go to: `I Go When You Cannot' – Sun Sentinel 20 Jan 2003 … Sometimes Dan Ricker lives in the dark so others may live in the light. … to his weekly Watchdog Report have finally mailed their checks. … http://articles.sun-sentinel.com/2003-01-20/news/0301190341_1_ricker-school-board-president-miami-s-first-cuban-american >>>Watchdog Report publisher named 'Best Citizen' 2003 by the Miami New Times  —The publisher would like to thank the weekly alternative paper Miami New Times for bestowing their 2003 Best of Miami, 'Best Citizen' award to me and I am honored.  Thank you. To read the full story go to http://www.miaminewtimes.com/issues/2003-05-15/citylife2.html/1/index.html
From the spring of 2003:  U. North Carolina, Chapel Hill:  Southeast U.S. Media Report lists Watchdog Report publisher as leading Florida commentator >>> Selected excerpts from the report on Florida's media sources
Those who do read the newspaper in Florida have a bevy of options for state government and political coverage. The dominant newspapers in the state are Knight-Ridder's The Miami Herald (Acquired by The McClatchy Company in 2006) and the Poynter Institute's St. Petersburg Times. Both papers endorsed Gore in 2000 but split on the 2002 gubernatorial race, with the Herald endorsing Republican incumbent Jeb Bush and the Times backing Democratic challenger Bill McBride. Daniel Ricker of The Miami Herald also writes an influential column as well as an email newsletter called the Watchdog Report that goes out to more than 100,000 subscribers. FEBRUARY 2004 – Florida: Columnists in Abundance –ERIC GAUTSCHI, graduate student, School of Journalism & Mass Communication, UNC-Chapel Hill – D) LEADING COMMENTATORS – Resource Commentator Organization Type Web site –Steve Bousquet St. Petersburg Times Column www.sptimes.com/columns/bousquet.shtml -"First Friday" WPBT TV (Miami) TV Show www.channel2.org/firstfriday/issues.html –Lucy Morgan St. Petersburg Times Column www.sptimes.com/columns/morgan.shtml –Daniel Ricker Miami Herald/Watchdog Report Newsletter >>> Readers who would like to read the complete University of North Carolina, Chapel Hill Southeast United States Media Report go to view the complete report or download all the data used in this study. >>> Watchdog Report Editor's note to the NCU/CH study: The subscriber number referenced is incorrect and applies to readership.
General subscriber's names will not be published in the Report. To subscribe to the Watchdog Report please use the form below as a subscription invoice.
********************************************************************
Watchdog Report Supporters Invoice-Form
NOTE: Invoice is for Yearly supporter/sponsorship Rates: Thank you.
Corporate Sponsors $1,000 (All levels above will be listed in the report with web-site link if desired)
Large Business Supporters $500
Small Business Supporters $250
Please make checks payable to: Daniel A. Ricker
Send to: 3109 Grand Avenue, #125
Fax 305-668-4784 -To contact the Publisher please e-mail watchdogreport1@earthlink.net
Tags: