CONTENTS
Argus Report: "Mother Ayers," sit-in at county Mayor Gimenez's lobby Wednesday could have been tragic with possible arrest, but ends peacefully after all
Florida: The good news for Gov. Scott is it's his first year in office and has time to change governance perception, if he wants to be reelected
Miami-Dade County: It's over, BCC approves 13 new commission district map for 2012 elections, but there was haggling to the end & Hialeah will have only three commissioners representing the city
Miami-Dade Public Schools: PAST WDR: DEC. 25, 2005: Audit committee stunned with $175,000 in 2004 bank charges for JESCA, senior management says they did not know
Public Health Trust: FRB passes $700,000 settlement to get out of $1 million per year, 10-year lease "not needed" in Aventura plaza, but "disturbing" since CEO Roldan never got PHT board approval for deal
City of Miami: Leaders wondering if Jungle Island HUD note payment will be made in Feb., jobs were created but business model a disappointment
City of Miami Beach: Mayor Bower's New Year's resolution "Protecting our tourism industry"
City of Coral Gables: Gables officials' breath sigh of relief after $5 million present comes with Biltmore Hotel new agreement Monday
Village of Miami Shores: Gov. Scott names one reappointment and taps four others to the Florida Film and Entertainment Advisory Council.
>>> Other stories around Florida

Broward County: Ft. Lauderdale area halfway house operator pleads guilty to fraud and kickback scam
Palm Beach County: Attorney indicted for money manipulation and selling phony medical company shares
Polk County: Gov. Scott says Coca-Cola Refreshments is investing $99 million to expand its Main Street juice production facility in Auburndale.
Duval County: Gov. Scott reappoints Joseph "Mike" Hogan as Chair to the Public Employees Relations Commission
Nassau County: Gov. Scott taps Dr. Valerie Rao as District 4 Medical Examiner, serving Clay, Duval and Nassau counties.
Community Events: 17th Annual Everglades Conference Jan. 5-8 – King Mango Strut Parade Jan. 31 @ 2:00 p.m. in Grove – Deering Estate event
Editorials: PAST WDR: DEC. 25, 2005: Miami-Dade Commissioners & other elected officials should resign from position if they do not like the compensation of office & media attention
Letters: Neighbors 4 Neighbors thanks the community for helping millions of people over past 20 years – Ten-year reader says sayonara, now living in Argentina – Reader asks about screwy street sign on 27th Ave., Unity Way in Grove
Sponsors – Publisher's mission statement & Subscription information is at the bottom of this issue — Scroll down for all the headline stories text
>>> Just because you do not take an interest in politics does not mean politics will not take an interest in you. –Pericles (430 B.C.)
>>> If you wish to be deleted, just e-mail me with that message and you are free to e-mail this on to friends.

>>> The Watchdog Report publisher would like to thank the John S. and James L. Knight Foundation www.knightfoundation.org for funding by the Knight Foundation with technical support from the Knight Center for International Media http://knight.miami.edu within the University of Miami's School of Communication www.miami.edu to maintain my webpage. The Watchdog Report webpage is free, has no ads, pops-up quickly and is just the news in a mainstream reporting manner.
>>> RED ALERT: I NEED FINANCIAL HELP IF THIS IS TOO CONTINUE AFTER 12-YEARS AND HEADING INTO 13-YEARS IN MAY: If you think it is important to have someone watching your public institutions consider becoming a supporter or sponsor. For there is no trust fund, and I do have to live and I hope you or your organization will consider helping in a small or larger way and help keep another voice on line in the media. A convenient form is at the bottom of this week's Watchdog Report with all the instructions on how to support this newsletter and news service that has celebrated its 12th Anniversary May 5, 2011.
>>> This issue will not be online as usual on Monday and not until next week since my dedicated and hard working webmaster is spending time with her family and friends over the Holidays. I thank her for all the support over the past year.
>>> May you and your family and friends have a reflect full, Merry Christmas and Hanukah, and each of us should think about how the religions of the world can live together, given the overall global challenges humanity faces in the years ahead.
ARGUS REPORT – Heard, Seen on the Street
>>> "Mother Ayers," sit-in at county mayor's lobby could have been tragic with possible arrest but comes to a peace full conclusion
Occupy Georgia Ayers, came to Miami-Dade County Hall Wednesday afternoon and what could have been a heated community controversy just before the holidays, ended in a peaceful manner after calmer minds nipped the escalating tension in the bud in the lobby of county Mayor Carlos Gimenez's (net worth $923,000) office on the 29th floor on the Stephen P. Clark government center. Ayers has spoken publicly in the past of her frustration and she is claiming her alternative youth program that gets county funding was "five pay periods" in the rear, and her people were fighting for their fiscal life as the holidays approached. Ayers, 83, and known as Mother Ayers in the African-American community can be verbally combative and is not shy about saying her piece. "I am not moving until I get paid," she said in a loud tone. And her tone escalated to "I don't want to hear a da… thing, and all I want to hear is Mrs. Ayers the money is in the bank," since it is an internal bank transfer.
However, while this was going on for about an hour, members of Occupy Miami camped outside on the lawn of the government center heard about it and started to filter in along with other supporters of Ayers, and more building security and Miami-Dade Police Officers were also starting to show up. And at one point, there were over 25 people in the small lobby, including two female Miami-Dade police officers. Ayers continued saying how many mayors and police chiefs she has known over the decades and she has "served four county managers and is not going to be pushed around." One county employee after speaking with her said that the community activist "refuses to calm down," that also included an earlier conversation with Miami-Dade Community Relations Board Chair Dr. Walter T. Richardson and Ayers has been a board member of the CRB for years in the past. But Ayers persisted saying, "You can call the police if you want, but everyone got paid except us!" Ayers, railed the mayor's staff and other representatives saying, "You all work for me" and she was insistent she get the problem resolved today. A woman representative of the mayor's office told her they would try to clear this up and send Ayers a resolution update, and the Watchdog Report gave the woman a card asking to be copied in the email, but by my deadline, nothing has come in from Gimenez's office on the subject. So it is unknown if she got the funding by Christmas Day.
>>> This occurred earlier in the week regarding Ayers: Press release: Mayor Tomas Regalado and Commissioner Michelle Spence-Jones Hold a Ribbon Cutting Ceremony for the Miami River of Life, Georgia Jones Ayers Transitional Building Facility City of Miami Helps Rehabilitate Liberty City Building for Youth in Need
City of Miami Mayor Tomás Regalado and City Commissioner Michelle Spence-Jones, District 5, will join George Mensah, Director of the Department of Community Development, the Liberty City Community Revitalization Trust, George Ellis, Executive Director of Miami's River of Life, Inc., and Ms. Georgia Ayers, Alternative Programs, Inc., on Wednesday, December 21, 2011, 11:00 a.m. to celebrate the completion of rehabilitation work at 1371 NW 61 St. in Liberty City, on the Miami's River of Life Building, Georgia Jones Ayers Transitional Living Facility. The building's rehabilitation was made possible with $224,950 in funding from the City of Miami's Affordable Housing Trust Fund (AHTF) with renovations including roof replacement, new windows, bathrooms, and flooring, new electrical and plumbing systems, and interior and exterior painting.
As part of the Fresh Start Initiative spearheaded by Commissioner Spence-Jones, six female youth will move into the renovated, affordable building in Liberty City which will now serve as supportive housing for youth (ages 16-21 years of age) transitioning out of the state's foster care system and in need of temporary housing for a three- to nine-month period. The property will be managed by Miami's River of Life, Inc., a not-for-profit organization which assists in the care, protection and progress of thousands of youth in Florida's Juvenile Justice, Department of Children and Families, and other child protection systems. Miami's River of Life, Inc., will also offer supportive services to the building's residents.
The City of Miami AHTF was established to receive financial contributions from private developers who desire to take advantage of bonus provisions allowed in the zoning code, in exchange for financial contributions to the fund. The AHTF is used to meet the housing needs of the community and for housing programs.
Community partner El Dorado Furniture donated furnishings for the units, while the Kiwanis Club of Little Havana extended financial donations to individually assist all of the young women moving into the building. For additional information on Miami's River of Life, please call 305-756-6587.
>>> Rothstein opening window into world of public corruption in Broward and Florida
Local U.S. Attorney Wilfredo "Willy" Ferrer had lunch with Miami-Dade County Commissioner Xavier Suarez (Net worth $328,000) and Miami Commissioner Francis Suarez (Net worth $81,131) on Wednesday and Ferrer's office is the community firewall when it comes to prosecuting the wide range of federal crimes from Medicare and mortgage fraud to essentially human slavery cases involving illegal immigrants. And the very busy federal office has the people assets and determination over the years to go after the high volume and highflying lawbreakers that make up the U.S. Southern District of Florida that stretches through all of South Florida. The office over the years has fought a continuous battle when it came to public corruption of elected leaders and currently. 'The Great Deposition' of Ponzi schemer Scott Rothstein is in the public eye here in Miami and his testimony is slowly coming out, but even if the testimony is only possible true, it paints a man out of control and treating a wide variety of leaders like a few coins in his pocket, Godfather style.
Rothstein has dropped out of sight since he got 50-years in federal prison (but is also in a witness protection program) after bilking $1.4 billion from investors and as one attorney said of the discussion. Rothstein was 'the great corruptor of our community,' www.sunsentinel.com and it was a sad commentary since the corruption included, the county sheriff's office, elected leaders, attorneys and even some banks Rothstein is claiming. The disbarred attorney used to tell people if they wanted 'a rock star lifestyle' like him they should invest with him, but it was all a shell and finally collapsed last fall. But this man is just one of a long line of wayward hucksters and schemers that seem to bloom in South Florida and why the federal attorney's office plays such an important role. Since these top federal prosecutors while local to the community. They are not elected but confirmed by the United States Senate and that is a big difference and gives them the independence to go after these people, no matter who they are in a local community. And as one assistant federal attorney said at a forum on public corruption and fraud, when it comes to public corruption and federal prosecutors. She said the federal office "shots to kill, not to maim," the corrupt officials that have sold out their offices for money or a variety of other reasons. >>> For more go to Bob Norman's blog on www.wplg.com or to read the transcripts go to http://www.local10.com/news/blogs/bob-norman/Rothstein-transcript-4/-/3223354/6569190/-/item/12/-/12pxneg/-/index.html
>>> White House press release: Statement by President Obama on passed extension of tax cuts
For the past several weeks, I've stated consistently that it was critical that Congress not go home without preventing a tax increase on 160 million working Americans. Today, I congratulate members of Congress for ending the partisan stalemate by reaching an agreement that meets that test.
Because of this agreement, every working American will keep his or her tax cut – about $1,000 for the average family. That's about $40 in every paycheck. Vital unemployment insurance will continue for millions of Americans who are looking for work. And when Congress returns, I urge them to keep working to reach an agreement that will extend this tax cut and unemployment insurance for all of 2012 without drama or delay.
This is good news, just in time for the holidays. This is the right thing to do to strengthen our families, grow our economy, and create new jobs. This is real money that will make a real difference in people's lives. And I want to thank every American who raised your voice to remind folks in this town what this debate was all about. It was about you. And today, your voices made all the difference.
>>> Press release: Ros-Lehtinen joins Cong. Alcee Hastings in sending letter asking for reform to the formula for distribution of AIDS medicine funds
Congresswoman Ileana Ros-Lehtinen (R-FL) joined Congressman Alcee Hastings (D-FL) and other congressional colleagues from both Florida and Georgia in singing a letter to Health Resources and Services Administration (HRSA) Administrator Mary Wakefield regarding the AIDS Drug Assistance Program (ADAP). The letter asks that federal funds be distributed to states by taking into account demonstrable need. Currently, there are 4,333 individuals on ADAP waiting lists in 12 states. Florida and Georgia account for over half of these cases with 1,078 and 1,175 individuals on their lists, respectively. These changes will help save lives and help shrink these growing waiting lists.
Said Ros-Lehtinen: "Florida is one of the most affected states when it comes to HIV/AIDS. While an AIDS diagnosis is not the death-sentence it once was, individuals need to maintain a stable daily medicine regimen in order to lead a normal life. ADAP funds help low-income patients receive the medication they need in a timely and consistent manner. These funds should be allocated to the hardest hit communities."
>>> Press release: Ros-Lehtinen Introduces Legislation to Combat Medicare Fraud
Congresswoman Ileana Ros-Lehtinen (R-FL) introduced legislation targeted at those who defraud Medicare and abuse a program intended to help our seniors. H.R. 3735 the "Medicare Fraud Enforcement & Prevention Act" was introduced yesterday Monday, December 19th. The bill will double the fines and jail time for those convicted of Medicare fraud. It also creates a new criminal offense punishable with a 10-year minimum sentence for those who knowingly sell or distribute the ID numbers of Medicare beneficiaries. In addition, it prevents individuals who have been part of Medicare fraud in the past from billing Medicare if they switch companies. A pilot program utilizing biometric technology, in order to ensure the legitimacy of Medicare claims, will also be implemented. Most importantly, this legislation will facilitate real-time information sharing among law enforcement agencies, which is crucial in uncovering and dismantling Medicare scams. Said Ros-Lehtinen: "I am pleased to introduce this important piece of legislation. South Florida has been known as the epicenter of Medicare fraud for years. It is time we took the fight to those who seek to defraud Medicare and prey on our most vulnerable citizens. This bill not only increases the penalties for those who engage in Medicare fraud, but also sets up a pro-active paradigm that will help stem the tide of abuse in South Florida and across the nation."
>>> National profile of the publisher in The Tribune papers Jan. 2003 & UNCCH 2004 media study that cites Watchdog Report having 100,000 readers weekly
To read a national story run in the Tribune papers on my life and how this all began done by Orlando Sentinel featured reporter Maya Bell go to: To read the section's large front page story, but without the photos and smart box graphics, go to: `I Go When You Cannot' – Sun Sentinel 20 Jan 2003 … Sometimes Dan Ricker lives in the dark so others may live in the light. … to his weekly Watchdog Report have finally mailed their checks. … http://articles.sun-sentinel.com/2003-01-20/news/0301190341_1_ricker-school-board-president-miami-s-first-cuban-american >>> And to read a University of North Carolina Chapel Hill study on the media in the Southeast United States that mentions the Watchdog Report with 100,000 readers weekly, done back in 2004 and to read the Southern Media Study go to: Daniel Ricker of the Miami Herald also writes an influential column as well as an email newsletter called the Watchdog Report that goes out to more than … – – Cached.
>>> All photos in the Watchdog Report are taken from public government sites, and the Report goes on line at www.watchdogreport.net on Monday sometime during the day usually. >>> If you believe it is important to have someone watching your public institutions consider supporting the Watchdog Report for I am a low cost news service yet I do have to live, thank you! Further, I have been honored over the years by being named a WFOR-4 Hometown Hero in 2000, being profiled in a major way by The Miami New Times, twice in The Miami Herald, and the Orlando Sentinel which ran as a nationwide story on me in the Tribune papers on Jan. 2003 and UNC Chapel Hill naming me one of the top columnists in Florida in a multi-state study of the media back in 2004. I also thank Joseph Cooper for the opportunity to be on the WLRN/NPR showTopical Currents on www.wlrn.org since 2000, including yearly election coverage since then, and also numerous times over the past decade. Further, I am a frequent guest on WWW.WPBT2.ORG on Helen Ferre's show Issues, and have also appeared on Eliott Rodriguez's show News & Views.
>>> See what was said about the Watchdog Report in the Miami New Times 2003 — Best of Miami — BEST CITIZEN — Daniel A. Ricker
Three years ago, we said Ricker was our Best Gadfly. Given his dedication and perseverance, this new honor, Best Citizen, is well deserved. Ricker goes to 2,500 mind-melting meetings annually, from the Public Health Trust's purchasing subcommittee to the Efficiency and Competition Commission to the Alliance for Human Services' nominating council to the school board's audit committee. Sometimes he's the only public observer. Object: to be the Public Citizen for all those out there who can't attend, and to connect and serve as an information bridge among the special-interest-dominated Miami-Dade governmental institutions that seem so problematic and indifferent to the democratic process.
This month his e-mail newsletter, The Watchdog Report, celebrates its fourth anniversary. In a former life, Ricker made a handsome living as an international salesman of heart pacemakers. As the hard-working publisher of Watchdog Report, though, he's struggling financially — this despite the fact that his weekly compendium of meeting summaries, analysis, interviews, and commentary has become essential reading for anyone involved in public affairs. What his written work may lack in polish, it more than makes up for in comprehensiveness. So raise a toast to the man whose official slogan says it all: "A community education resource — I go when you cannot!
FLORIDA
>>> The good news for Gov. Scott is it's his first year in office and has time to change governance perception, if he wants to be reelected
Gov. Rick Scott (Net worth $103 million) has found it is easier to be elected than to govern over the past year and when it comes to the press, it is hard to govern without these institutions involvement. Scott who killed a couple of billions of high speed rail federal money because it left the state on the hook for billions in the future may be right in some of these decisions, but doing it politically deftly is not a strong suit for the former healthcare executive. Since that Nov. 2010 victory, his poll numbers have plunged into the high 20s when it came to Floridians approval of the job he was doing, but with the rising employment rate around the state. Scott who made jobs his mantra if this economic rebound keeps up. He could see his approval rate edge up but there is a solid base of Floridians who not only don't like him, he scares them.
What about Scott and Florida's public hospitals?
Miami-Dade Financial Recovery Board Chair Marcos Lapciuc told his fellow board members Friday that he was with Scott in Tallahassee for the governor's lighting the Menorah Ceremony a couple of days ago and when Lapciuc said told the governor, he oversaw Jackson Health System. Scott said to him that the health system "better be in synch with where healthcare is going," if the public hospital expects to survive.
>>> Press release: Christmas Tidings and Good Cheer from Governor and First Lady Scott
"The Christmas season is a time to celebrate with friends and family. It is also a time to celebrate the blessings that are bestowed upon us and the birth of our Lord. In the spirit of this joyous season, Ann and I want to wish all Floridians a Merry Christmas. "We would also like to offer our sincere thanks to America's servicemen and women. Because of the sacrifice of our Armed Forces and their families, the United States continues to be the greatest country in the world. Everyone involved in our country's defense is in our prayers this Christmas. "As Floridians celebrate, we must also remember the many families that are still experiencing unemployment. We remain focused on ensuring that everyone in Florida who wants a job, has the opportunity to get one, and that our children have access to good quality education. The love and compassion that Florida's citizens display toward one another during this time of year is an inspiration. It is truly a reminder that we live in the greatest state in the nation."
>>> Governor Rick Scott names Aliese "Liesa" Priddy to the Fish and Wildlife Conservation Commission.
Priddy, 54, of Immokalee, has been the owner of JB Ranch since 2007 and a conflict of interest coordinator with Cohen and Grigsby P.C. since 2006. Previously, she was the office manager for Siket, Solis and Maher from 1999 to 2006. Priddy has served on the Ave Maria Stewardship Community District since 2005 and on the Big Cypress Basin Board from 2004 to 2010. She served on the board of directors for the Economic Development Council of Collier County from 2009 to 2010. She received the 2011 Land Conservationist of the Year Award from the Florida Wildlife Federation. Priddy received a bachelor's degree from Georgia Southern University and attended the Graduate School of Banking at Louisiana State University. She succeeds Dwight Stephenson, who is not seeking reappointment, and is appointed for a term beginning January 6, 2012, and ending January 6, 2017. The appointment is subject to confirmation by the Florida Senate.
>>> Governor Rick Scott taps Susan "Katherine" Frazier to the Florida Transportation Commission.
Frazier, 45, of Tampa, has been an attorney with Hill Ward Henderson since 1992 and serves on the executive council of the Real Property, Probate and Trust Law Section of The Florida Bar. She has served on the Board of Trustees of the Henry B. Plant Museum since 2008 and is currently the board's vice president. In addition, she has served on the board of directors for the Child Abuse Council since 2000 and is the board's immediate past president. She has also served on the board of directors for the H. Lee Moffitt Cancer Center Foundation since 2009. Frazier received a bachelor's degree from the University of Virginia and a law degree from the University of Florida. She succeeds Manuel S. Rose and is appointed for a term beginning December 22, 2011, and ending September 30, 2015. The appointment is subject to confirmation by the Florida Senate.
MIAMI-DADE COUNTY
>>> It's over, BCC approves new commission district map for 2012 elections, but there was haggling to the end, Hialeah will have only three commissioners representing the city
The Miami-Dade County Commission unanimously passed the commissioners new districts for the 2012 elections Monday night, but it took time to hash out some of the small details. The process of redistricting the 13 commission districts occurs every ten years after the national census numbers are released and here in Miami-Dade. The population rose to almost 2.5 million people and 65 percent of the residents are of Hispanic origin. Guillermo Olmedillo, a past county planning and zoning director headed up the process, that had over 90 permutations of draft maps looked at by some commissioners but a consensus map emerged last week called Draft 8 that after some tweaks in the commission chambers after the public hearing was approved.
Commissioner Jean Monestime's District 2 had some of the larger changes since his population had decreased and at one point during the process, his proposed district extended west to include part of Hialeah. However, Commissioner Esteban Bovo (Net worth $25,896) wanted to keep Hialeah more compact and not have four commissioners represent the county's second largest city but only three. And with the final map, Hialeah now is split between Bovo who represents District 13 and Commissioners Jose "Pepe" Diaz (Net worth $64,200) in District 12 and Rebeca Sosa (Net worth $439,418) who has about 3,000 of the city's residents in her District 6 seat.
>>> Princeton Land Investments bulks-up when it comes to land use attorneys, Korge leading the charge
For Princeton Land Investments Inc., Dec. 12, 2011 was a big day when a phalanx of top land use attorneys all filed to be county lobbyist for the land banking company controlled by lead partner Chris Korge. Korge along with eight others signed on to represent the venture that owns land in southwest Miami-Dade and the new company's lobbyists are Jeff Bercow, Ben Fernandez, Mathew Amster, Michael Larkin, Michael Marrero, Graham Penn and Melissa Tapanes Llahues, state county lobbyist registration documents and this is a big time army of people to represent what ever venture is being proposed. Readers should stay tuned and see what has brought together such a team that has Korge, a major President Bill Clinton fundraiser and former county Mayor Alex Penelas confidant, leading the charge.
>>> Watchdog Report is going to take a look at MAM next year
Miami Art Museum (MAM) does not allow the public or press to go to their board meetings and while the organization's a not-for-profit, it is private and closed board. The Watchdog Report over the years has watched MAM peripherally but with the recent controversy with the naming of the new museum after Jorge Perez on Bicentennial Park funded with over $100 million in public bond money and the city of Miami providing the precious park space. I have become more interested in the institution that is benefiting from this public largess. Further, I sent an email last week to MAM Director Tom Collins and an assistant asking when the next board meeting was and if it was closed to the public? But they did not respond by deadline and just blew me off. I later asked Michael Spring, the Miami-Dade Director of Cultural Affairs department about this issue and he confirmed the "meetings were closed." But he said I could review all the documents he has on MAM and the how the public money is being used and how much private money has been raised for the new museum that was also given land in the waterfront park. And I will be reporting on this organization after the New Year.
The Watchdog Report writes about MAM only after what occurred when the Adrianne Arsht Center was built years ago and those oversight meetings were public and after I was told there were problems about 13 months into the centers construction. I never missed a monthly construction committee meeting of what was to be a $255 million performing art halls that finished 20 months late, with over $100 million in change orders. And the twin hall structures came in at $472.9 million and not $400 million as has been reported recently in the mainstream press, and I am trying to avoid such a possible blowout when it comes to the MAM in the future.
>>> Press release: Resolve to run a clean campaign in the New Year
Citizens considering running for elected office can learn how to do it right by attending the next Campaign Skills Seminar sponsored by the Miami-Dade Commission on Ethics and Public Trust. The two-hour seminar takes place from 6:30 to 8:30 p.m. on Thursday, January 12, 2012, in the Surfside Town Hall Chambers. Speakers — including representatives from the Ethics Commission and the Elections Department — will provide essential information on fundraising and record keeping to candidates, campaign treasurers, volunteers and anyone else who wants to understand the legal and ethical obligations of seeking public office. The event is free and open to the public. Attorneys can earn Continuing Legal Education credits from the Florida Bar. >>> Campaign Skills Seminar, Thursday, January 12, 2012 6:30 p.m., Town Hall Chambers, 9293 Harding Avenue, Surfside, FL 33154
>>> Press release: Join Miami-Dade Parks EcoAdventures and Adventure Sports Miami for a series of high adventure guided kayak fishing excursions. This series will take you to many locations where the fishing is extreme. The Stiltsville Kayak Fishing Excursion will be held on Friday, January 6, 2012 from 6:15 am to 11:00 am.
Stiltsville, which is located on the bay side of Key Biscayne, consists of a series of flats separated by "finger channels." This unique topography harbors excellent fishing grounds where a wide variety of species can be targeted in a relatively small area. Bonefish, permit, and tarpon can be targeted on the flats; although as water temps drop these fish are trickier to find. Not all fish are bothered by colder temps Spanish mackerel and bluefish can be found swarming the edge of the flats and the channels. These fish migrate down the east coast as winter approaches and there will be good numbers of them feeding in the Stiltsville area until spring. Large groupers started moving into the channels of Stiltsville in late November. These fish, which spend most of the year offshore, are great fighters and surprisingly aggressive in shallow water. They prefer to be in proximity of some structure and will attack all kinds of artificial and live baits. Snook can also be found right alongside grouper in the channels of Stiltsville this time of year. Snook use the deep running water of the channel to stay warm; this is especially true when cold fronts are in the area. Other commonly caught species in the Stiltsville area include mangrove snappers, mutton snappers, barracuda, and jacks.
The cost is $150.00 per person and includes a kayak, paddle, safety equipment, guides, and transportation by boat to the fishing location. To make your reservation please call (305) 365-3018. Space is limited so make your reservation early. >>> About the Miami-Dade Park and Recreation Department (MDPR): Nationally accredited, a three-time winner of the National Gold Medal Award, 2009 Florida Governor's Sterling Award winner for excellence in management and operations, MDPR is the third largest county park system in the United States, consisting of 263 parks and more than 12,848 acres of land. It is one of the most unique park and recreation systems in the world. Made up of more than just playgrounds and athletic fields, it also comprises out-of-school, sports-development, and summer-camp programs; programs for seniors and people with disabilities; educational nature centers and nature preserves; environmental restoration efforts; arts and culture programs and events; the renowned Zoo Miami and the Deering Estate at Cutler; the Crandon Tennis Center, home of the Sony Ericsson Open; golf courses; beaches; marinas; campgrounds; pools; and more. For information about MDPR the public can call 3-1-1 or visit www.miamidade.gov/parks.
MIAMI-DADE PUBLIC SCHOOLS
>>> PAST WDR: DEC. 25, 2005: Audit committee stunned with $175,000 in 2004 bank charges for JESCA, senior management says they did not know
The Miami-Dade Public Schools board Audit Advisory Committee was stunned Wednesday after a community-based organization's 2004 audit reflected the mother of all banking bounced check charges coming in for the year at $175,502. The charges with Wachovia Bank were accumulated because thousands of these checks were issued with the attendant bank charges. The checks were paid even though there were insufficient funds in the account and the bank charged unavailable/uncollected funds fees of around $35.00 per check. Further, the audit committee voted to have the district's office of Management and Compliance Audits review how the public schools $1 million in yearly funding is being spent and to report those findings to the school board.
The organization that racked up these astronomical fees was the venerable 80-year old James E. Scott Community Association, Inc. (JESCA). JESCA with $8.5 million in revenues for the year has been under an audit watch in the past by the school district. However, a few years ago they hired a new chief financial officer, but since then financial issues with JESCA continued to pop up and the audit committee is losing patience with the agency that provides "social services including alternative education programs for students unable to succeed in the public schools," states the school district's Chief Auditor Allen Vann in an Oct. 19 memo to audit committee members. JESCA's President & CEO is Dorrin D. Rolle. He took over running the organization a decade ago after his predecessor went to jail. Rolle was paid $161,000 last year in this capacity and he is a Miami-Dade County Commissioner. He was unable to attend the audit committee meeting his representatives said.
Audit Committee chair Jeffrey B. Shapiro, an attorney said, "We need an intervention, this cannot go on… and when you see numbers like this, we get concerned." He noted the $1 million from the district is "not an insignificant number" and "I don't want to prolong the agony, [discussing the issue] which is what this is," he said. JESCA vice president Sylvia Styles told the committee members that Rolle and she were both "not aware this was happening." Further, she challenged school board member Evelyn Langlieb Greer's earlier characterization that "this is not new for JESCA" since a decade ago when the former "CEO back then went to jail," Greer had said.
Styles said in this case "no money was stolen, we work hard and have not misappropriated any" school district funds. The vice president said JESCA has had some "hard [financial] challenges but they are now resolved. John Antieau, CPA, JESCA's new chief financial officer said, "It would only be speculation what happened." He noted the organization had 17 separate bank accounts, of which "two we write checks out" of and "since I started. I see all the checks [for example] that cleared today," he said. Antieau believes all bank charges for this year will drop to $35,000 to $50,000 and they are trying to get a local bank since the organization's Wachovia account representative is in Philadelphia, Pa.
"We would welcome them looking at our books we don't have a problem with that," Rolle told the Watchdog Report Thursday when asked about the audit findings. He said the overdrafts were "coming at a time when they were waiting for a grant to come through, the funding sources being late on sending us the money, those kinds of things. "They had gone to the bank to see if some of those funds could be retrieved for the agency, but that should not happen again," he said. The commissioner said this happened during "the reign of CFO Brigette Yee." And he is confident that Antieau will turn that around since "he has worked with non-profits before and he has come in and created a new system to make sure that does not happen again," saying "The old fiscal director let the checks out which she should not have been done," and the new controls should resolve that issue, said Rolle. >>> Editor's note: JESCA declared bankruptcy a few years ago and Rolle lost his commission District 2 seat in a November 2010 election.
Anything unusual happen at the end of the audit committee meeting?
School Board member Marta Perez (net worth $2.18 million) asked to speak at the end of the meeting and Shapiro allowed her. She then verbally opened up on the audit board chair for calling her a "gadfly" and she demanded an apology. Shapiro responded that they had discussed the issue privately, but now that it is public. He stuck by his choice of words and in this case, the definition of the word does not necessarily have negative connotations. The board after the exchange took no action and they then adjourned the meeting.
PUBLIC HEALTH TRUST
>>> FRB passes $700,000 settlement to get out of 10-year lease not needed in Aventura plaza, but "disturbing" since CEO Roldan never got PHT board approval
The Jackson Health System Financial Recovery Board (FRB) voted 3-2 Friday morning to pay a $700,000 settlement with ACC/GP Development LLC after it was disclosed the lease in a medical plaza in Aventura for ten-years could have a $10 million price tag at the worst, and included the wrinkle that past PHT CEO Eneida Roldan, M.D. M.B.A., was not authorized to enter into the contract. Since the old PHT board had not approved the amendment back in September 2010. The health trust had to put up a $400,000 security deposit and the way the lease was structured, the higher payments came later. "It was small payments upfront, but at the end of ten years the lease payments are very high," said a Jackson vice president.
The payments are in two $350,000 checks due late in December and in January and the landlord will not pursue any further legal claims. The FRB board was split on the issue because there is also a medical group, South Florida Multiple Specialists that was to work for the Trust and use the facility but this was a separate issue, and what any lawsuit by them might be was a different matter. The medical group "is holding us up," said CEO Carlos Migoya and "they knew we were not going in there." Further, the president said, "they are trying to get a free ride," and the "land lord is not interested in having that group as a tenet without an anchor like Jackson," the former banker said. The medical group may file their own lawsuit as well since Jackson pulled out of the agreement, but the consensus was it was better to settle with the property owner, because while the Trust had the case law in its favor, buttressed by the fact the board did not approve the signed amendment. The decision was to close one large part of the liability matter that would likely cost more in the future if a clean settlement were not reached now.
What about the past CEO Roldan decision to sign on her own?
Roldan ran Jackson for about two-years before departing on May 1 and she was followed by Migoya. Trust documentation in the settlement resolution that was passed by the FRB, notes "neither [party] had been authorized by the PHT governing board and was not within the president's and CEO's authority to execute [such] a lease agreement without board approval." FRB member Joe Arriola said he was "disturbed" by this breach of board approval, "for doing something totally out of her authority" and he "had no problem with suing her," for this action. Editor's note: I will do a follow-up on this story next week.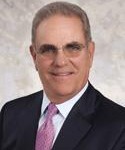 Arriola
>>> FRB member Khaghan Danial becomes voting member on body Friday morning
Mojdeh Khaghan Danial is officially a voting member on the seven-member Financial Recovery Board after she was added to FRB committees and the board approved the item. Khaghan Danial is an attorney, educated at Columbia University, and Miami-Dade Mayor Carlos Gimenez appointed her to the oversight body. Her activation on the FRB has been long in coming and she is expected to bring a different perspective versus the other six men on the board. FRB Chair Marcos Lapciuc has selected her to be on a variety of committees including Joint Conference, Fiscal, Compensation & Evaluation and she is vice chair of the Audits & Compliance and Facilities committees. The Watchdog Report wishes her good luck on this premiere citizen board that is trying to right Jackson Health System's fiscal health.
What about the union negotiations?
FRB members urged Migoya and his team to wrap-up union negotiations with the nurses and other employees in the other unions because it just increases the need for further furloughs of employees, that has resulted in some unattended consequences says SEIU Local 1991 president Martha Baker, R.N. when it came to medical care and patient satisfaction. Migoya said they are meeting again in January and "both sides get it" and he hopes "to get it done in the first week in January," that had the Jackson administration calling an official impasse with these talks earlier this month. FRB member Joaquin del Cueto said he thought, "It was imperative to get this resolved and they were talking about nickels," and noted, "the furloughs are hurting us" when it comes to "customer service." Arriola observed, "We are haggling over the little things when you have done 99 percent of the work," and that needs to be resolved. Migoya closed the discussion saying "we can't live like this," and we have "got to put this to bed."
What about the Florida Legislature?
FRB Chair Marcos Lapciuc said in a trip to the state capital recently that JHS and South Florida is "perceived as you have the banana republic thing," noting that was not his opinion, but the skeptical environment the community faced. He said, "We have to show we are fixing our house," and all "we want is are fair share," of state funding since Miami-Dade is a donor county when it comes to bringing in revenues to state government.
CITY OF MIAMI
>>> Leaders wondering if Jungle Island HUD note payment will be made in Feb., jobs were created but business model a disappointment
Jungle Island's U.S.HUD note payment is coming up for the next six-month payment February and there is concern the organization cannot cover the around $1.4 million payment, forcing the city and the county to cover what is left on the principle and interest on the original $25 million note, and officials are concerned. This Jungle Island HUD commitment is part of a total Miami-Dade County HUD agreement that is over $200 million in county obligations to the federal agency and why the outstanding loans must be kept current. The attraction's construction began in 2000 and opened in 2003 and after four years in operation and beset by hurricanes and construction near by, it had missed $4.7 million in payments that had to be paid by Miami-Dade to keep the federal loan current. And Jungle Island would later get a loan of $4.7 million from the county commission but that note is coming due in 2012. Further, Jungle Islands attendance estimates also proved high and www.miamiherald.com reported a few years ago that it ranged around 450,000 people yearly, but that was not enough to cover these obligations, but it did create 400 new jobs.
Further, during the early years since the inception, for six years there was no signed agreement between Miami-Dade, Miami and then Parrot Jungle for these HUD payments that had the county pony up the money every six months so that the much larger obligation did not go into default. And by 2006 $17.2 million was still owed on the note, and after Jungle Island could not pay its $1.44 million in property taxes in 2010 that were in the rears. At that time, Miami loaned the organization an $800,000 interest free loan, that required monthly payments of $16,667 over the four years to cover part of these tax obligations and reported in a past Watchdog Report EXTRA. And the whole process regarding the three party contract only concluded in late 2006 after three Miami Managers and three County Managers finally hashed out an agreement that had Miami with 80 percent of any obligation and Miami-Dade 20 percent.
And while Jungle Island is celebrating its 75th Anniversary this month at the new location that was the brainchild of Bern Levine, DVM and Ron Krongold who invested millions of their own money, but they also took a hefty chunk of public money to create the attraction that has had a few hic-ups over the years, like when a Liger (Half Lion and Tiger) large cat attraction, jumped the high fence and roamed freely where the public was for about an hour. The Watchdog Report has spoken to both Miami-Dade Mayor Carlos Gimenez and Miami Mayor Tomas Regalado (Net worth $7,500) about the subject and they both indicated they were watching this issue very carefully and the matter is on a front burner. Readers should stay tuned and see how this plays out next year.
CITY OF MIAMI BEACH
>>> Mayor Bower's New Year's resolution "Protecting our tourism industry"
Mayor Mattie Herrera Bowers newsletter on gambling discussions: New Year's Resolution: Protecting Our Tourism Industry: I want to thank all of you who have taken the time recently to attend one of several public forums on the future of our convention center. We heard you loud and clear when you said that you opposed a casino in Miami Beach. So do we as your city leaders.
That's why we voted once again last week to oppose the gaming legislation filed in Tallahassee. We believe that Miami Beach — and the region as a whole — has more to lose overall than to gain from a massive expansion of this industry. That said, I have taken a balanced approach of keeping our options open should such legislation be forced upon us (fortunately, it doesn't look like that will happen this year). I think it is important that we are talking to everyone on every side so that we are armed to protect the interests of our residents and businesses as much as possible. You always have to have a Plan B.
For today, our task is clear, if no less complex. We've got to move past the distraction of gaming and renovate our Miami Beach Convention Center. This past year we completed a master plan concept and began looking for ways to finance it. We also decided that in order to get the best possible project, we needed to attract the private industry. So we hired a consultant to find a handful of private investors, from developers to hotel operators and others (not casinos) who would propose a project that would include a convention center, hotel and other amenities somewhere on the roughly 50 acres the city owns in and around the existing structure.
In the next few weeks, an RFQ will be issued to establish a short-list of those potential partners. Shortly thereafter, an RFP will be released and we will get to see just what private industry believes a viable project could look like. As always, the process will be public, with ample opportunity for you to help us shape the future of Miami Beach. I hope that you will bring the same passion you've shown to this important task. Happy Holidays to you and your families. May 2012 bring peace and prosperity to all.
CITY OF CORAL GABLES
>>> Gables officials' breath sigh of relief after $5 million present comes with Biltmore Hotel new agreement
Mayor Jim Cason and Coral Gables Commissioners approved a new agreement with the management company running the Historic Biltmore Hotel on Monday after two-years of haggling. Seaway Corp. representatives came bearing gifts to the meeting to the tune of a $5 million check to cover $4.2 million in back rent and another $650,000 in past golf course fees. The Watchdog Report for years has been following this dispute and its resolution was critical to keeping the city's budget on track.
The Watchdog Report contacted the mayor and commissioners asking what they thought about the settlement and Commissioner Frank Quesada, elected in April wrote back. "I'm happy that we have been able to resolve this problem that has been pending for 3 years. The Biltmore is one of the most important landmarks in our City and the agreement is a big win for residents. Additionally, this agreement is a great accomplishment for this Commission that has only been together for a few months. On a personal note, it's satisfying to be a part of this settlement as it was a goal of mine, and a promise I made to residents, to resolve this dispute when I ran for office," wrote the attorney who has now joined his father's law practice.
Long serving Commissioner Maria Anderson also expressed her relief on the issue. "I'm glad this is over and we can move on. I've had lots of positive feedback from residents who were pleasantly surprised by the outcome, and who had given up on the city ever recouping its money. Thanks go to the City Team, City Manager Pat Salerno, City Attorney Craig Leen, outside special counsel and city staff who worked tirelessly to help make this happen," wrote Anderson first elected in 2001. To read a longer story go to: http://www.miamiherald.com/2011/12/19/2553506/biltmore-hotel-coral-gables-settle.html
VILLAGE OF MIAMI SHORES
>>> Press release: Gov. Scott names one reappointment and taps four others to the Florida Film and Entertainment Advisory Council.
Kelly W. Horton, 43, of Tallahassee, is the vice president of governmental affairs for Heffley and Associates. She is reappointed for a term beginning December 22, 2011, and ending August 20, 2015.
Ronald H. Brown, 47, of Miami, is the art director for SYNQ Studios. He succeeds Alan Randolph and is appointed for a term beginning December 22, 2011, and ending August 19, 2013.
Neil D. Crilly, 49, of Miami Shores, is the senior executive director of the Florida Chapter of the Recording Academy. He succeeds Ann Herberger and is appointed for a term beginning December 22, 2011, and ending August 19, 2013.
Frank M. Patterson, 50, of Tallahassee, is dean of the College of Motion Picture Arts at Florida State University. He succeeds Stephen Schlow and is appointed for a term beginning December 22, 2011, and ending August 20, 2014.
Thomas W. Roush, 48, of Pensacola, is the film commissioner for the Pensacola area. He succeeds Vivian Myrtetus and is appointed for a term beginning December 22, 2011, and ending August 20, 2012.
>>> OTHER STORIES AROUND FLORIDA
BROWARD COUNTY
>>> Press release: Ft. Lauderdale area halfway house operator pleads guilty to fraud and kickback scam ~ Three Other Halfway House Operators Sentenced to Prison
The manager and operator of a Fort Lauderdale, Fla.-area halfway house pleaded guilty yesterday for his role in a Medicare fraud kickback scheme that funneled patients to a fraudulent mental health provider, American Therapeutic Corporation (ATC), announced the Department of Justice, FBI and the Department of Health and Human Services (HHS).
Butler Moultrie, 46, pleaded guilty before U.S. Magistrate Judge Barry L. Garber in Miami to one count of conspiracy to commit health care fraud. According to court documents, most of the residents at Moultrie's halfway house were recovering from drug and/or alcohol addictions. Nevertheless, Moultrie agreed to refer Medicare beneficiaries who resided at his halfway house to ATC purportedly to receive intensive mental health services called partial hospitalization program (PHP) treatment in exchange for illegal health care kickbacks. Moultrie knew that such kickbacks were illegal, and he knew that ATC fraudulently billed the Medicare program for the PHP services. Moultrie knew that no doctor had prescribed PHP treatment for his patient referrals, and he knew that his residents required drug and/or alcohol addiction treatment rather than mental health services.
According to court filings, ATC's owners and operators paid kickbacks to owners and operators of assisted living facilities and halfway houses, including Moultrie, and to patient brokers in exchange for delivering ineligible patients to ATC and its related company, the American Sleep Institute (ASI). In some cases, the patients received a portion of those kickbacks. Throughout the course of the ATC conspiracy, millions of dollars in kickbacks were paid in exchange for Medicare beneficiaries who did not qualify for PHP services. The ineligible beneficiaries attended treatment programs that were not legitimate so that ATC and ASI could bill Medicare more than $200 million in medically unnecessary services. According to the plea agreement, Moultrie's participation in the fraud resulted in approximately $1.9 million in fraudulent billing to the Medicare program. At sentencing, scheduled for Feb. 21, 2012, Moultrie faces a maximum of 10 years in prison and a $250,000 fine.
Robert and Nikki Jenkins, two other managers and operators of halfway houses in Fort Lauderdale, were sentenced yesterday for referring beneficiaries to ATC in exchange for health care kickbacks. U.S. District Chief Judge Federico A. Moreno in Miami sentenced Robert Jenkins to 24 months in prison and Nikki Jenkins to 15 months in prison. Another halfway house operator, Irene Trematerra, was sentenced last week by U.S. District Judge Ursula Ungaro to 18 months in prison for her role in providing beneficiaries to ATC in exchange for kickbacks.
ATC, its management company Medlink Professional Management Group Inc., and various owners, managers, doctors, therapists, patient brokers and marketers of ATC, Medlink and ASI, were charged with various health care fraud, kickback, money laundering and other offenses in two indictments unsealed on Feb. 15, 2011. ATC, Medlink and nine of the individual defendants have pleaded guilty or have been convicted at trial. Other defendants are scheduled to begin trial on April 9, 2012, before U.S. District Judge Patricia A. Seitz. >>> The guilty plea and sentences were announced by U.S. Attorney Wifredo A. Ferrer of the Southern District of Florida; Assistant Attorney General Lanny A. Breuer of the Justice Department's Criminal Division; John V. Gillies, Special Agent-in-Charge of the FBI's Miami Field Office; and Special Agent-in-Charge Christopher B. Dennis of the HHS Office of Inspector General (HHS-OIG), Office of Investigations Miami Office.
These cases are being prosecuted by Trial Attorneys Steven Kim and Jennifer L. Saulino of the Criminal Division's Fraud Section. The cases were investigated by the FBI and HHS-OIG and were brought as part of the Medicare Fraud Strike Force, supervised by the Criminal Division's Fraud Section and the U.S. Attorney's Office for the Southern District of Florida. >>> Since its inception in March 2007, the Medicare Fraud Strike Force operations in nine locations have charged more than 1,140 defendants that collectively have billed the Medicare program for more than $2.9 billion. In addition, HHS's Centers for Medicare and Medicaid Services, working in conjunction with the HHS-OIG, are taking steps to increase accountability and decrease the presence of fraudulent providers. To learn more about the Health Care Fraud Prevention and Enforcement Action Team (HEAT), go to: www.stopmedicarefraud.gov. A copy of this press release may be found on the website of the United States Attorney's Office for the Southern District of Florida at www.usdoj.gov/usao/fls.
>>> Thank you for using the Broward County Commission Agenda E-mail Notification System. A new Broward County Commission Agenda is available. Point your browser to http://www.broward.org/commission/welcome.htm to view the new agenda.
PALM BEACH COUNTY
>>> Attorney indicted for money manipulation and selling phony medical company shares
Press release: An attorney for a South Carolina health care device company, Signalife, was arrested on Dec. 18, 2011, at Los Angeles International Airport on charges related to his alleged role in a multi-million dollar market manipulation fraud scheme, Assistant Attorney General Lanny A. Breuer of the Justice Department's Criminal Division announced today. An indictment unsealed yesterday in U.S. District Court for the Southern District of Florida charges attorney Mitchell J. Stein, 53, of Hidden Hills, Calif., and Boca Raton, Fla., with one count of conspiracy to commit mail fraud and wire fraud, three counts of mail fraud, three counts of wire fraud, three counts of securities fraud, three counts of money laundering and one count of conspiracy to obstruct justice. The indictment also seeks forfeiture of the proceeds of the offenses.
The indictment alleges that Stein engaged in a scheme to artificially inflate the stock price of Signalife Inc. by creating the false impression of sales activity for the company. Signalife, now known as Heart Tronics, was a publicly traded company that purportedly sold electronic heart monitoring devices. According to the indictment, Stein's wife held approximately 85 percent of the shares of Signalife. The indictment alleges that Stein and his co-conspirators created fake purchase orders and related documents from fictitious customers and then caused Signalife to issue press releases and file documents with the Securities and Exchange Commission (SEC) trumpeting these fictitious sales. The indictment also alleges that in a further effort to create the false appearance of sales activity, Stein arranged to have Signalife products shipped to and temporarily stored with an individual who had not purchased any products.
The indictment further alleges that Stein and his co-conspirators sold shares of Signalife stock at inflated prices, disguising the fact that they were doing so by placing the shares in purportedly blind trusts. In addition to selling shares in that manner, Stein and his co-conspirators allegedly also caused Signalife to issue additional shares to third parties so that those third parties could sell the shares and remit the proceeds of those sales to Stein and his co-conspirators. According to the indictment, Stein also conspired to obstruct an SEC investigation into Heart Tronics by testifying falsely and arranging for others to testify falsely in an effort to conceal the fraud scheme.
If convicted, Stein faces up to 20 years in prison on each count of mail fraud, wire fraud, securities fraud, and conspiracy to commit mail and wire fraud, as well as up to 10 years in prison on each count of money laundering and up to five years in prison on the conspiracy to obstruct justice count. The SEC conducted a parallel investigation and today announced its filing of a civil enforcement action against Stein and others. >>> The department thanks the SEC for its substantial assistance in this matter. This continuing investigation is being conducted by the U.S. Postal Inspection Service, with assistance from the Office of the Special Inspector General for the Troubled Asset Relief Program. This case is being prosecuted by Trial Attorneys Andrew H. Warren and Albert B. Stieglitz Jr. of the Criminal Division's Fraud Section. >> An indictment is a formal accusation of criminal conduct, not evidence. A defendant is presumed innocent unless and until convicted through due process of law. This prosecution is part of efforts underway by President Barack Obama's Financial Fraud Enforcement Task Force. President Obama established the interagency Financial Fraud Enforcement Task Force to wage an aggressive, coordinated and proactive effort to investigate and prosecute financial crimes. The task force includes representatives from a broad range of federal agencies, regulatory authorities, inspectors general and state and local law enforcement who, working together, bring to bear a powerful array of criminal and civil enforcement resources. The task force is working to improve efforts across the federal executive branch, and with state and local partners, to investigate and prosecute significant financial crimes, ensure just and effective punishment for those who perpetrate financial crimes, combat discrimination in the lending and financial markets, and recover proceeds for victims of financial crimes. For more information about the task force visit: www.stopfraud.gov.
>>> Press release: Gov. Scott announced the reappointment of William Berger to the District Board of Trustees, Palm Beach State College.
Berger, 67, of Boca Raton, has been a senior partner at Greenspoon Marder P.A. since 1995. He has also served on the Fourth District Court of Appeal Judicial Nominating Commission since 2009. Berger has served on the board of directors of the Business Development Board of Palm Beach County since 2010 and on the board of directors for HomeSafe since 1999. He has also been a trustee of the Boca Raton Chamber of Commerce since 1997 and a trustee for the North Palm Beach Chamber of Commerce since 2005. Berger is also a founding member of the board of directors for Paradise Bank and a trustee for the Chamber of Commerce of the Palm Beaches. He served in the United States Army Reserve from 1967 to 1972. Berger received a bachelor's degree from the University of Buffalo and a law degree from the Brooklyn Law School. He is reappointed for a term beginning December 22, 2011, and ending May 31, 2015. The appointment is subject to confirmation by the Florida Senate.
POLK COUNTY
>>> Press release: Gov. Scott says Coca-Cola Refreshments is investing $99 million to expand its Main Street juice production facility in Auburndale.
The expansion also includes adding 60 new jobs in Polk County with an average compensation above both the county and state averages. "Coca-Cola's choice of Auburndale for its expansion is a testament to the state's supportive business environment and strong capabilities for serving corporate and manufacturing needs," said Governor Scott. "It's also an outcome of our city and county partners' commitment to growing Florida's manufacturing base to build a healthier economy." As part of the $99 million investment in the 720,000-square-foot facility, the company is adding another juice production line for Simply, one of Coca-Cola's fastest growing brands. Additional facility improvements include manufacturing, telecommunications and technology upgrades, along with expanding the size of the facility more than 20 percent.
The State of Florida paved the way for the expansion by granting Polk County $400,000 from its Economic Development Transportation Fund for road infrastructure needs pertaining to the expansion. The state also awarded Coca-Cola with incentives from the Qualified Target Industry Fund, which if used in full, would value $180,000 in tax rebates, of which 20 percent will be provided by the City of Auburndale and Polk County. "Through Coca-Cola's public-private partnership with the State of Florida, Polk County and the City of Auburndale, we are putting more people to work and strengthening the local community," said Troy Ellis, Senior Vice President, Manufacturing for Coca-Cola Refreshments. "While Coca-Cola is a global company, we are integral parts of the communities where we operate and our associates live and work. This investment strengthens our ties to Auburndale, Polk County and the State of Florida."
Sam Johnson, chairman of the Board of Polk County Commissioners said, "Coca-Cola is a model corporate citizen in Polk County and we are thankful for the positive impact it has on our local community by putting people to work and investing in our community." Construction first began on Coca-Cola's Main Street facility in June 2002, and production of Simply Orange started in the summer of 2003. Since breaking ground, Coca-Cola has invested more than $450 million, including this most recent announcement, to upgrade the facility and expand production capacity to meet consumer and customer demands. The 60 new jobs will be in addition to the 361 full-time associates Coca-Cola currently employs at its Main Street facility. "We are so pleased that Coca-Cola Refreshments chose to expand operations here in Auburndale," said the city's mayor, Keith Cowie. "Coca-Cola has proven to be a great business neighbor to the Auburndale community. The jobs are so important to improving the economic climate here in Polk County." Polk County Manager Jim Freeman added that "especially during a time of high unemployment, we are grateful for companies like Coca-Cola, which continues to reinvest in our community and provide sustainable employment for our citizens. Coca-Cola's commitment in Polk County matches our commitment to maintain a strong business climate." Coca-Cola employs more than 6,000 people throughout Florida in 34 facilities, including seven manufacturing plants and 15 distribution centers.
DUVAL COUNTY
>>> Press release: Gov. Scott reappoints Joseph "Mike" Hogan as Chair to the Public Employees Relations Commission.
Hogan, 61, of Jacksonville, has been serving on the Public Employees Relations Commission since July 2011. Previously, he served as the Duval County Tax Collector from 2003 to 2011, as a member of the Florida House of Representatives from 2000 to 2003 and as a city councilman for the City of Jacksonville from 1991 to 1999. Hogan was also employed by AT&T for 25 years as a human resources specialist and labor relations manager. He received a bachelor's degree from the University of South Florida. Hogan is reappointed as Chair for a term beginning January 2, 2012, and ending January 1, 2016. The appointment is subject to confirmation by the Florida Senate.
NASSAU COUNTY
>>> Press release: Gov. Scott taps Dr. Valerie Rao as District 4 Medical Examiner, serving Clay, Duval and Nassau counties. Rao, 67, of Jacksonville, is a forensic pathologist. She succeeds Dr. Margarita Arruza and is appointed for a term beginning December 19, 2011, and ending July 1, 2012.
COMMUNITY EVENTS
>>> This is your chance for great stuff and support the Dec. 31 King Mango Strut. The annual satirical street parade has been a model of civic engagement and civil uprising with enough material for a pickapeppa spray and sauce combination. In this interactive parade, the spectators, the true occupiers, are encouraged to bring tents, lawn chairs and cardboard signs. King Mango is still looking for a few good MangoHeads to strut in the parade. There are no entry fees, no special skills or x-factor auditions required; just join the fun and strut your funny. If your group needs ideas or people, come to our meeting tonight. We also need behind-the-scenes help.
If you want to participate, contact the King at kingmangostrut@gmail.com or call the Mango Hotline at 305-401-1171.For more information check out our new website at www.kingmangostrut.org.Follow us on facebook at www.facebook.com/kingmangostrut for the latest Mango news & tidbits. >> Putting the NUT back in CocoNUT Grove since 1982: What: King Mango Strut Parade – When: Saturday, December 31st 2pm – Where: Downtown Coconut Grove, Florida – Corner of Commodore and Main
>>> Please find the Coalition's detailed media advisory below regarding the 27th Annual Everglades Coalition Conference, January 5-8, 2012 – Everglades Restoration: Worth Every Penny! Please let me know if you have any questions or are interested in our complimentary media registration. Hope to see you there!
*Follow NPCA on Twitter: @NPCA -Protecting Our National Parks for Future Generations
>>> FREE LECTURE AT THE DEERING ESTATE AT CUTLER — In partnership with the Archaeological Society of Southern Florida, the Deering Estate at Cutler presents a free lecture on the 2nd Thursday of each month. The next lecture is scheduled for Thursday, January 12th at 7:00 pm in the Visitor Center Auditorium at the Deering Estate. The lectures are free and open to the public. When: Thursday, January 12, 2012 at 7:00 pm, Topic: "Archaeology and the Bible: The 2011 Field Season at Hazor, Israel" Presenter: Dr. McKinney, Associate Professor of Geology at Miami Dade College. Hazor, a Canaanite site that dates before Israel and is mentioned in the Bible, was the site of the dig that Curtis McKinney Ph.D. revisited in the summer of 2011. Hazor, a literate society, based on cuneiform texts found on tablets, is actually on the site where seven cities were stacked upon each other. The crews' task was to excavate down through the layers of cities.
Each season, at Hazor, a crew of archaeologists and volunteers, sponsored by the Hebrew University and the Israel Exploration Society, have been inching closer to what they hope is the royal archives of cuneiform tablets which could contain eyewitness reports of the conquest of Israel by Joshua, Deborah, or perhaps someone else. This is one of the mysteries of the Bible which contains conflicting versions of the conquest of Israel. Finding the archives could resolve the question on the origin of the Israelites: out of Egypt (Exodus) or home grown Canaanites (No Exodus). In the summer of 2011, the crew reached the top of the Palace Walls of King Jabin whom Joshua claims to have killed. The walls are burnt mud brick. They are crossed by stone walls of the 11th century BCE. Dr. McKinney, currently an Associate Professor of Geology at Miami Dade College, plans to return this summer as this could be the year! >> About the Deering Estate at Cutler: The Deering Estate at Cutler, a Miami-Dade County Park, is located at 16701 SW 72 Avenue in Miami. This 444-acre natural and archeological preserve and historic site is listed on the National Register of Historic Places and serves as a center for education, culture and recreation. Historic house tours are offered daily at 10:30 am & 3:00 pm with admission to the Estate. EcoAdventure Tours are also offered throughout the year for an additional fee. For more information on the Deering Estate's educational and cultural programs, please visit www.deeringestate.org
EDITORIALS
>>> PAST WDR: DEC. 25, 2005: Miami-Dade Commissioners & other elected officials should resign from position if they do not like the compensation of office & media attention
The Miami-Dade County Commission last week had an extensive discussion about the benefits they receive and the recent negative press on the matter. Currently their benefit package is about $55,000. County Commissioner Barbara Jordan (Net worth $1.97 million) had introduced legislation that would have extended 10-years of free health care for elected officials, their dependents and senior county staff under certain conditions and it passed. The program was estimated to cost $1 million once it got underway. However, Mayor Carlos Alvarez (Net worth $1.74 million) vetoed the item recently and the commission was unable to override that action. However, during the commission debate there was extensive discussion about benefits and the challenges of the commission office but it also revealed what commissioners were objecting to was the benefit going to the senior executives, but not to themselves.
Further, they chided The Miami Herald for not listing the benefit package county Mayor Carlos Alvarez gets and his $200,000 plus salary and other perks that go with being the mayor with a $3.2 million office budget. However, the one thing elected officials forget is the level of benefits is known when you run for office and it is disingenuous for them to carp about the pay and benefits once in office and if they are that dissatisfied. They should resign from the commission district and allow someone that agrees with the current salary and benefit package and understands public service does not always mean commiserate remuneration. The commissioners wondered why there is a negative perception in the public eye but the Watchdog Report knows a number of reasons. The public finds it outrageous when the commission in 2004 asked voters to approve a $84,000 yearly salary but also added a second question regarding 16-year term limits but with only one vote for both questions. It totally confused people and was only done to enhance the salary issue passing.
Further, the public would give commissioners a decent salary but it would also include commissioners not having any outside jobs, and 16-years in office is not term limits, but a office for life for the incumbents unless an elected official dies or is indicted. The commission also does not endear itself with voters when they put an issue on a ballot in July on an obscure day as if no one will notice it. However, voters do notice it, as was the case in late July 1999 when voters soundly rejected a one-cent countywide sales tax by a 2 to 1 vote for transportation projects after such a ploy was attempted.
Further, if you look at other examples of commission decisions you can see a subtle pattern of pushing certain issues while ignoring others and the public sees that as well. The commissioners do have the right to protest media stories if the stories are biased but the sanctimonious attitude by some elected officials leaves voters cold and skeptical. If commissioners want to change the public's attitude it will take more than complaining to the cameras in the chambers, and in the press, and if they do not like the setup now. They should leave office immediately for it apparently is not for them under the existing form of governance and pay, and people should not be forced to do an elected job that they find painful to do and the district's voters certainly deserve much more than what they apparently are getting now. Disgruntled elected leaders.
LETTERS
>>> Neighbors 4 Neighbors thanks the community for helping millions of people over past 20 years
As we count our blessings this holiday season, you are at the top of our list. Your generous donations of time, talent and money, have eased the burden for literally millions of your neighbors in need. In August of 2012, Neighbors 4 Neighbors will be 20 years old. Those of you who experienced Hurricane Andrew will most likely never forget the horror, followed by the outpouring of kindness. Throughout the past 19 years, you have reached out to help not only victims of natural disasters, but those experiencing personal disasters. To see some of the recent stories on CBS4 about how your neighbors are helping click here.
The Neighbors 4 Neighbors Family Fund is a lifeline for those who need a small hand up to become self-sufficient. Distributions from our Family fund are made only once, when the money will solve a problem that will not recur. Payments are made directly to the creditor or landlord. Often gift cards are purchased for food and clothing. This year The Family Fund has distributed over $10,000 in gift cards for food. Food assistance has become the most frequent request. We need your help to continue filling this need. As you review your end of year giving, we ask that you consider a donation in any amount to our Family Fund. Donations can be made online here. We wish you a holiday filled with hope and joy. Thank you for being a part of our family. With gratitude, The Neighbors 4 Neighbors Staff and Board of Directors
>>> Reader says sayonara after ten years, now in Argentina
I have enjoyed your report for nearly 10 years, stemming from my time working for Katherine Harris in Tallahassee. Now that I am living in Argentina, however, I have to focus more on the local scene here. Yes, I somehow thought that your approach reflected an objectivity that comes from an acquaintance with other countries. Good luck in your very useful efforts as you move forward.
Hugh
>>> Dan, Have you seen the street sign on NW 27 Ave. near Flanigan's in Coconut Grove? "NW 27AV / Unity Blvd" "Grepeland Blvd" GREPELAND ? I asked a few old time Miamians and none have heard of this alternate spelling…Might be a fun story.
>>> LIFETIME FOUNDING MEMBERS & INITIAL SPONSORS IN 2000
ANGEL ESPINOSA – (Deceased) owner COCONUT GROVE DRY CLEANER'S
HUGH CULVERHOUSE, Jr.
THE MIAMI HERALD www.miamiherald.com (2000-2008)
ARTHUR HERTZ
WILLIAM HUGGETT, Seamen Attorney (Deceased)
ALFRED NOVAK
LINDA E. RICKER (Deceased)
JOHN S. and JAMES L. KNIGHT FOUNDATION www.knightfoundation.org
THE HONORABLE STANLEY G. TATE
>>> Watchdog Report supporters – $2,000 a year
FLORIDA POWER & LIGHT www.fpl.com
RONALD HALL
MIAMI-DADE COUNTY www.miamidade.gov
UNITED WAY OF MIAMI-DADE COUNTY www.unitedwaymiamidade.org
>>> Watchdog Report supporters – $1,000 a year
AKERMAN SENTERFITT www.akerman.com
RON BOOK
LEWIS TEIN www.lewistein.com
LINDA MURPHY: Gave a new laptop in Oct. 2001 to keep me going.
WILLIAM PALMER
SHUBIN & BASS www.shubinbass.com
>>> Public, Educational & Social institutions – subscribers at $1,000 or less
CAMILLUS HOUSE, INC. www.camillushouse.org
CITY OF MIAMI www.miamigov.com.
CITY OF CORAL GABLES www.coralgables.com
CITY OF MIAMI BEACH www.miamibeachfl.gov
COMMUNITY PARTNERSHIP FOR HOMELESS www.cph.org
THE STATE OF FLORIDA www.myflorida.gov
GREATOR MIAMI CHAMBER OF COMMERCE www.miamichamber.com
GREATER MIAMI CONVENTION & VISITORS BUREAU www.miamiandbeaches.com
HEALTH FOUNDATION OF SOUTH FLORIDA www.hfsf.org
MIAMI-DADE COUNTY www.miamidade.gov
MIAMI-DADE PUBLIC SCHOOLS BOARD www.dadeschoolsnews.net
PUBLIC HEALTH TRUST & JACKSON HEALTH SYSTEM www.jhsmiami.org
THE BEACON COUNCIL www.beaconcouncil.com
THE CHILDREN'S TRUST www.thechildrenstrust.org
THE MIAMI-DADE COUNTY LEAGUE OF CITIES www.mdclc.org
UNITED STATES OF AMERICA http://www.firstgov.gov/
UNIVERSITY OF MIAMI www.miami.edu
The Watchdog Report covers a few of the meetings attended weekly. It remains my belief that an informed public will make better decisions. Therefore, I go to meetings, make the presence of an informed citizen known, and bring the information to you. The Watchdog Report is in the fourth year of publication and it has been an honor to be able to send this information to you. It is sent to readers in Miami-Dade, Florida, the U.S. and the world. The Watchdog Report is sent to thousands free and while readers have been prodded to subscribe the results have been mixed. Over 550 reports and Extra's have been sent since May 5, 2000 and over one million words have been written on our community's governments and events. The report is an original work based on information gathered at public meetings, interviews and from documents in the public domain.
LETTER POLICY
I welcome letters via e-mail, fax, or snail mail. Letters may be edited for length or clarity and must refer to material published in the Watchdog Report. Please see address and contact information. Please send any additions and corrections by e-mail, fax or snail mail. All corrections will be published in the next Watchdog Report. If you or your organization would like to publish the contents of this newsletter, please contact me. Please send your request to watchdogreport1@earthlink.net
Daniel A. Ricker
Publisher & Editor
Watchdog Report
Est. 05.05.00
Copyright © of original material, 2011, Daniel A. Ricker
>>> The Watchdog Report are now available to television stations web pages, and all the newspapers and other media in South Florida if the publishers have an interest to run part or all of the stories. Further, in 2000, I used to have some paper's running the report in the Spanish press, that option is available again, and publishers should contact me. The news content will not be free, but you can pick and chose the stories of interest, edit them if necessary but you must still keep the general story intact. If you are a news outlet and would like to learn more about, the Watchdog Report and this offer contact me at watchdogreport1@earthlink.net for further information.
>>> Here is what past newspapers have written about the Watchdog Report publisher including a survey and regional study done by the U. North Carolina at Chapel Hill on the media in the southeast United States.
>>> The Miami Herald and Orlando Sentinel & Sun-Sentinel articles on the Watchdog Report publisher over the years. >>> Published on September 9, 1999, Page 1EA, Miami Herald, The (FL) CITIZEN ADVOCATE' KEEPS TABS ON POLITICIANS >>> Published on January 3, 2000, Page 1B, Miami Herald, The (FL) MIAMI-DADE WATCHDOG WILL BE MISSED >>> >>> To read the full section large two page front page story, but without the photos and smart box graphics, go to: `I Go When You Cannot' – Sun Sentinel 20 Jan 2003 … Sometimes Dan Ricker lives in the dark so others may live in the light. … to his weekly Watchdog Report have finally mailed their checks. … http://articles.sun-sentinel.com/2003-01-20/news/0301190341_1_ricker-school-board-president-miami-s-first-cuban-american >>>Watchdog Report publisher named 'Best Citizen' 2003 by the Miami New Times –The publisher would like to thank the weekly alternative paper Miami New Times for bestowing their 2003 Best of Miami, 'Best Citizen' award to me and I am honored. Thank you. To read the full story go to http://www.miaminewtimes.com/issues/2003-05-15/citylife2.html/1/index.html
From the spring of 2003: U. North Carolina, Chapel Hill: Southeast U.S. Media Report lists Watchdog Report publisher as leading Florida commentator >>> Selected excerpts from the report on Florida's media sources
Those who do read the newspaper in Florida have a bevy of options for state government and political coverage. The dominant newspapers in the state are Knight-Ridder's The Miami Herald (Acquired by The McClatchy Company in 2006) and the Poynter Institute's St. Petersburg Times. Both papers endorsed Gore in 2000 but split on the 2002 gubernatorial race, with the Herald endorsing Republican incumbent Jeb Bush and the Times backing Democratic challenger Bill McBride. Daniel Ricker of The Miami Herald also writes an influential column as well as an email newsletter called the Watchdog Report that goes out to more than 100,000 subscribers. FEBRUARY 2004 – Florida: Columnists in Abundance –ERIC GAUTSCHI, graduate student, School of Journalism & Mass Communication, UNC-Chapel Hill – D) LEADING COMMENTATORS – Resource Commentator Organization Type Web site –Steve Bousquet St. Petersburg Times Column www.sptimes.com/columns/bousquet.shtml -"First Friday" WPBT TV (Miami) TV Show www.channel2.org/firstfriday/issues.html –Lucy Morgan St. Petersburg Times Column www.sptimes.com/columns/morgan.shtml –Daniel Ricker Miami Herald/Watchdog Report Newsletter >>> Readers who would like to read the complete University of North Carolina, Chapel Hill Southeast United States Media Report go to view the complete report or download all the data used in this study. >>> Watchdog Report Editor's note to the NCU/CH study: The subscriber number referenced is incorrect and applies to readership.
General subscriber's names will not be published in the Report. To subscribe to the Watchdog Report please use the form below as a subscription invoice.
********************************************************************
Watchdog Report Supporters Invoice-Form
NOTE: Invoice is for Yearly supporter/sponsorship Rates: Thank you.
Supporting Sponsors $5,000
Sustaining Sponsors $2,000
Corporate Sponsors $1,000 (All levels above will be listed in the report with web-site link if desired)
Large Business Supporters $500
Small Business Supporters $250
Individual Supporter $150
Student Supporter $ 75
Any amount $
Name & Address
Please make checks payable to: Daniel A. Ricker
Send to: 3109 Grand Avenue, #125
Miami, FL 33133
Fax 305-668-4784 -To contact the Publisher please e-mail watchdogreport1@earthlink.net
Tags: