CONTENTS
Argus Report: Camillus House feeds 350,000 meals a year, saying sayonara to old location, but there is an up tick in homeless people in downtown Miami
Florida: State Rep. Bileca goes to Tallahasee, finds everyone "is a fiscal conservative," except when it comes to their own programs
Miami-Dade County: Drama at county hall as lobbyists battle it out for public housing sites, Sen. Diaz de la Portilla leads the objection charge
Miami-Dade Public Schools: Perez battles for amended 2012 redistricting map but effort goes down in flames 8-1 & School Board keeps leadership of Chair Hantman and vice Chair Feldman
Public Health Trust: FRB Treasurer Arriola's fiery temper gets him into trouble again, threatening to throw a Herald reporter 'out the f—king window,' not a resume builder
City of Miami: Mayor Regalado taps Suarez as commission chair, shocked at Marlins parking garages owned by Miami maybe paying property taxes & Up tick in homeless in downtown Miami
City of Miami Beach: Beach activist and attorney Frank Del Vecchio calls for residents to rise up and oppose destination resort gambling
City of Coral Gables: City to embark on ambitious street paving initiative
City of Homestead: Wildlife smugglers plead guilty to offering jaguar skins for sale
>>> Other stories around Florida

Broward County: Hail Mayor Rodstrom, first elected in 1992 and survived political bloodbath in county recently, has $2.4 million net worth
Palm Beach County: West Palm Beach sellers of unnecessary septic tank products plead guilty to wire fraud
City of Delray Beach: Smuggler of Aliens gets 102 months in the federal Big House
Hillsborough County: Company that sells seafood and its president sentenced for the mislabeling of shrimp
Hardee County: Gov. Scott taps Frederick "Rick" Knight as new county commissioner.
Community Events: Broward County discussion on resort destination gambling Tuesday features state Sen. Ellyn Bogdanoff, R-Ft. Lauderdale on panel — The Coconut Grove Rotary Club Presents – THE GREAT GROVE TREASURE HUNT! -– Driving Fore a Cause 1972 Undefeated Dolphin Hall-of-Famers Support Virginia Key Beach Park Trust, with Dolphins Hall of Fame player Larry Little – Guitarist B.B. King one night only at the Arsht Center
Editorials: Members of Congress insider trading examined by CBS 60 Minutes has created a firestorm with the public
Letters: Reader on county Commissioner Suarez's statement about his public schools teacher wife retirement benefits last week
Sponsors – Publisher's mission statement & Subscription information is at the bottom of this issue — Scroll down for all the headline stories text
>>> Just because you do not take an interest in politics does not mean politics will not take an interest in you. –Pericles (430 B.C.)
>>> If you wish to be deleted, just e-mail me with that message and you are free to e-mail this on to friends.

>>> The Watchdog Report publisher would like to thank the John S. and James L. Knight Foundation www.knightfoundation.org for funding by the Knight Foundation with technical support from the Knight Center for International Media http://knight.miami.edu within the University of Miami's School of Communication www.miami.edu to maintain my webpage.
>>> RED ALERT: I NEED FINANCIAL HELP IF THIS IS TOO CONTNUE AFTER 12-YEARS: If you think it is important to have someone watching your public institutions consider becoming a supporter or sponsor. For there is no trust fund, and I do have to live and I hope you or your organization will consider helping in a small or larger way and help keep another voice on line in the media. A convenient form is at the bottom of this week's Watchdog Report with all the instructions on how to support this newsletter and news service that has celebrated its 12th Anniversary May 5, 2011.
ARGUS REPORT – Heard, Seen on the Street
>>> Camillus House feeds 350,000 meals a year, says sayonara to location, but there is a up tick in homeless people in downtown Miami
"Hope is where the Heart Is," is the Camillus House motto and after years in the same location in downtown Miami near the AA Arena and feeding hundreds of thousands of people over the years the organization did its last Thanksgiving Farewell Feast Celebration Thursday at the location. The organization is moving to a new facility set to open around July next year and the new complex is coming together with the Shepard's Court building and some permanent housing being built and will conclude when another eight story building and dining room is finished said Dr. Paul Ahr on Thursday. Further, Camillus has scaled back the number of people staying in the old pavilion and shelter on the site and the reduction of beds has been picked up by adding rooms at Harbor House and the Rescue Mission. Camillus served roughly 350,000 meals during the past year and has been housing about 800 people a night at the faculties.
What about the homeless count in downtown Miami?
The Miami Downtown Development Authority (DDA) has created a committee to see what can be done about the number of homeless people living on the streets, whose population is swelling now that winter is hitting the northeast United States. Miami-Dade Homeless Trust documents indicate that during the last homeless people census that 330 people were counted in the downtown area of the city's overall 534 people living on the streets, up from 499 people in the last count. The issue of trying to deal with homeless people in the downtown area has become a bigger issue than years ago now that the large new condominiums are being filled up and the people in the expensive units feel they are trapped from walking the local streets at night. The trust documents state that the County and South Dade "areas are down," but that is not the case with Miami and Miami Beach "where the most growth [of people living on the street] was observed."
What about other organizations feeding programs?
A host of organizations on Thanksgiving Day offered feasts for residents in need and besides Camillus House, the Lotus House fed some 400 people and in Coconut Grove. The St. Stephen's Episcopal Church did the honors and the Watchdog Report gives a Tip of the Hat to all organizations around South Florida that did their part to feed these people in need.
>>> IBOPE Zogby Poll: One-in-Four Voters Say They Are Likely To Support Third-Party Candidate Including 41% of Voters Ages 18-29
One-in-four voters say they would be likely to support a third-party or independent candidate for President. This includes 41% of voters ages 18-29 and 36% of voters who identify as independents. These results are from an IBOPE Zogby interactive poll conducted from Nov. 15-17, 2011. Men (31%) are also more likely than women (16%) to support a third party candidate.
How likely would you be to support a third party/independent candidate for President?
Response All voters 18-29 Independents Men Women
Likely (Very +Somewhat likely) 24% 41% 36% 31% 16%
Unlikely (Somewhat + Very unlikely) 68% 49% 59% 65% 71%
Not sure 8% 10% 5% 4% 13%
IBOPE Zogby International conducted an online survey of 2,064 likely voters. A sampling of IBOPE Zogby International's online panel, which is representative of the adult population of the U.S., was invited to participate. Slight weights were added to region, party, age, race, religion, gender, and education to more accurately reflect the population. The margin of error is +/- 2.2 percentage points. Margins of error are higher in sub-groups. The MOE calculation is for sampling error only.
>>> Old timers in "brawl" are whipped by juniors in 57th Turkey Bowl at Miami's Peter & Paul High School
The 57th Annual Turkey Bowl at Rick Adams Field at the Sts. Peter & Paul High School was held Thursday and in a tight game with the winner only coming at the end of the game. The "juniors won 12-8 in a brawl with alumni and the game's winner came right down to the wire," wrote Miami Historian Paul George, Ph.D., who organizes the event every Thanksgiving.
>>> National profile of the publisher in The Tribune papers Jan. 2003 & UNCCH 2004 media study that cites Watchdog Report having 100,000 readers weekly
To read a national story run in the Tribune papers on my life and how this all began done by Orlando Sentinel featured reporter Maya Bell go to: To read the section's large front page story, but without the photos and smart box graphics, go to: `I Go When You Cannot' – Sun Sentinel 20 Jan 2003 … Sometimes Dan Ricker lives in the dark so others may live in the light. … to his weekly Watchdog Report have finally mailed their checks. … http://articles.sun-sentinel.com/2003-01-20/news/0301190341_1_ricker-school-board-president-miami-s-first-cuban-american >>> And to read a University of North Carolina Chapel Hill study on the media in the Southeast United States that mentions the Watchdog Report with 100,000 readers weekly, done back in 2004 and to read the Southern Media Study go to: Daniel Ricker of the Miami Herald also writes an influential column as well as an email newsletter called the Watchdog Report that goes out to more than … – – Cached.
>>> All photos in the Watchdog Report are taken from public government sites, and the Report goes on line at www.watchdogreport.net on Monday sometime during the day usually. >>> If you believe it is important to have someone watching your public institutions consider supporting the Watchdog Report for I am a low cost news service yet I do have to live, thank you! Further, I have been honored over the years by being named a WFOR-4 Hometown Hero in 2000, being profiled in a major way by The Miami New Times, twice in The Miami Herald, and the Orlando Sentinel which ran as a nationwide story on me in the Tribune papers on Jan. 2003 and UNC Chapel Hill naming me one of the top columnists in Florida in a multi-state study of the media back in 2004. I also thank Joseph Cooper for the opportunity to be on the WLRN/NPR showTopical Currents on www.wlrn.org since 2000, including yearly election coverage since then, and also numerous times over the past decade. Further, I am a frequent guest on WWW.WPBT2.ORG on Helen Ferre's show Issues, and have also appeared on Eliott Rodriguez's show News & Views.
FLORIDA
>>> State Rep. Bileca goes to Tallahasee, finds everyone "is a fiscal conservative," except when it comes to their own programs
State Rep. Michael Bileca, R-Miami is the newest local example of Mr. Smith Goes to Tallahassee and he talked about what drew him into state politics after volunteering for the first time on U.S. Sen. John McCain's presidential campaign "that did not go so well" back in 2008. Bileca, first elected to House District 117 in 2010 is an entrepreneur and owns a healthcare firm. He is a CPA and is on the Jackson Health System Financial Recovery board and he was appointed by state Rep. Carlos Lopez-Cantera, R-Miami (Net worth $1.85 million) to the seven-member board. The man talked about his family roots and how his immigrant family back in Romania avoided the "fascists," for years during World War II and when his father went to an American school. He was placed in first grade since he did not speak English, though he was older than the other kids were and his dad would later serve in the U.S. Army, and instilled the value of hard work. The freshman legislator said his "father had to do everything at a higher level" and passed on to his son how important it was in life "to give a helping hand to each other."
Bileca said at The Elephant Forum luncheon Monday that the conversion came after a past Forum luncheon after the 2008 election that had then Mayor Lynda Bell (Net worth $308,000) the mayor of Homestead speaking and she said Republicans "can't run from our conservative principles." He said he had come to that luncheon depressed with his father and "left the meeting going from dejection to hope," and the issue is "what is the proper role of government?" He said the political climate in the legislature was driven by "partisanship" and the debate "is less civil" because there is so much division and what we are dealing with "is two different ideologies that are not compatible." He said Republicans have found "common agreement on the core values of freedom, a sense of personal responsibility" and they have found "unity" on these issues. He said the "Democratic liberal side was the antithesis of the Republican Party" and why there is such a political divide between the parties.
He said getting state government programs reduced or ended was almost impossible and believes government "breeds systems of dependency that can't be eliminated." He questioned why everyone in the state's public schools "get a free lunch" and it "is a $1 billion free lunch program" and while he understands the need for many of the kids in the state. The legislator objects because, "There are no income checks on participants" and it gives the public the feeling "you are entitled to it." He said one of the biggest challenges to reining in government is because "everyone is a fiscal conservative, until you try to cut money from one of their programs."
When it came to Jackson Health System and the new federal healthcare legislation, he thought what Republicans call Obama Care "will be a nightmare" and government has a poor record when it comes to "running efficiently" and "creates abnormalities" in these public health institutions. He said in the good years Jackson got "almost $500 million in public dollars" and that had Jackson expanding to the north and south of the county and "in the government world there is no such thing as a surplus," he said. Bileca noted Jackson has "gotten so big and bloated for so long" that it had to be slimmed down if it was to survive. He also questioned the success of "the federal government tinkering" trying to make all the nation's hospitals "like the Mayo or Cleveland Clinic" and "if we think government can create that, I don't see it," he said.
When it came to destination resort gambling casinos being pushed by the Genting Group from Malaysia and the company's planned over $3.5 billion plus investment building the nation's largest such complex at the Miami Herald and Omni sites. He said since the legislature has to approve the gambling legislation being pushed by state Sen. Ellyn Bogdanoff R-Ft. Lauderdale (Net worth $568,000) and state Rep. Eric Fresen, R-Miami (Net worth $330,000). He personally was shocked at the amount "of money flowing into the political system and it is most distasteful" noting the cash was going to "both Republicans and Democrats." And he questioned the overall social and infrastructure toll on South Florida and how it would affect the community as a whole for decades to come.
| | | |
| --- | --- | --- |
| Bileca | Bogdanoff | Fresen |
MIAMI-DADE COUNTY
>>> Drama at county hall as lobbyists battle it out for public housing sites, Sen. Diaz de la Portilla leads the objection charge
Who knew government incentive pubic housing sites would be so lucrative and controversial when the county commission heard from public housing construction firms Wednesday employing a sea of lobbyists to try to overturn the county mayor's selection choices. The lead lobbyist for Pinnacle Housing was attorney and state Sen. Miguel Diaz de la Portilla, R-Miami (Net worth $486,000) with the law firm of Becker &Polikoff. He was the lead instigator during the hearing claiming the selection process was bogus and he represented Pinnacle Housing Corp, the seventh largest builder in the nation, and when it comes to building public housing. The organization was just as competitive as the firms chosen. The discussion of this issue had to be carried over after the state senator invoked a state law that forces lower boards and courts to defer a hearing of legislation until the lawmaker is available if they are involved with a client.
Diaz de la Portilla, looking relaxed in the Chambers crossed verbal swords with a host of the top lobbying attorneys whose clients had been selected. The metaphors, jokes and snarkey remarks flew during the multi-hour debate, and some of South Florida's top developers had their representatives in the fray. The senator felt the selection process was flawed and was not consistent with county policy and while he did not prevail in this argument, it was good theater by county commission standards.
>>> Here is what the commission did on the item Wednesday: 112404 RESOLUTION AUTHORIZING SELECTION OF AND EXECUTION OF GROUND LEASE AGREEMENTS WITH BISCAYNE HOUSING GROUP, LLC; CARLISLE DEVELOPMENT GROUP, LLC; GATEHOUSE DEVELOPMENT CORP., GORMAN & COMPANY, INC.; THE MICHAELS DEVELOPMENT COMPANY, LLP; AND RUDG, LLC, FOR DEVELOPMENT OF MIAMI-DADE COUNTY OWNED LAND TO ALLOW APPLICATION TO THE FLORIDA HOUSING FINANCE CORPORATION FOR NINE PERCENT LOW INCOME HOUSING TAX CREDITS, WAIVING THE REQUIREMENTS OF SECTIONS 2-8.3 AND 2-8.4 OF THE MIAMI-DADE COUNTY CODE PERTAINING TO BID PROTESTS, BY A TWO-THIRDS VOTE OF THE BOARD MEMBERS PRESENT; AMENDING RESOLUTION NO. R-05-10 RELATING TO LINCOLN GARDENS AND VICTORY HOMES; AUTHORIZING THE COUNTY MAYOR OR COUNTY MAYOR'S DESIGNEE TO EXECUTE AGREEMENTS FOR AND ON BEHALF OF MIAMI-DADE COUNTY AND TO EXERCISE ANY CANCELLATION AND RENEWAL PROVISIONS, AND TO EXERCISE ALL OTHER RIGHTS CONTAINED THEREIN CONTRACT NO. RFP794(Internal Services
REPORT: It was moved by Commissioner Sosa that the Board adopt the foregoing proposed resolution as amended to award ground leases pursuant to Request for Proposals (RFP) No. 794 and to waive the Bid Protest Procedures pursuant to Sections 2-8.3 and 2-8.4 of the Code of Miami-Dade County (See Agenda Item 14A5 Supplement, Legislative File No. 112467). This motion was seconded by Commissioner Edmonson, and upon being put to a vote, passed by a vote of 8-0 (Commissioners Bell, Bovo, Diaz, Souto and Suarez were absent).The amended version was assigned Resolution No. R-1026-11.
>>> Press release: Should voters be allowed to voice their opinion on destination resort casinos?
During the Board of County Commission meeting today, Miami-Dade County Chairman Joe A. Martinez introduced a resolution that would have placed a question on the upcoming Countywide election, to be held on January 31, 2012, to electors on whether they support the presence of destination resort casinos in Miami-Dade County.
"Our legislature has introduced a bill that would allow destination resort casinos in our community. We have all heard from those interested in opening a casino but as an elected representative of this community, I want to hear from our constituents," said Chairman Martinez. "For that reason, I proposed this non-binding question to go forward in the January election along with the Home Rule Charter questions so that the voters can tell us if they want Miami to become a resort casino destination." For more information, please contact Chairman Martinez' office at 305-375-5511.
>>> GMCVB Press release: DEMAND FOR TRAVEL TO GREATER MIAMI & THE BEACHES REMAINS STRONG ― GREATER MIAMI & THE BEACHES RANKS #4 IN REVENUE PER AVAILABLE ROOM (REV PAR), #4 IN AVERAGE DAILY ROOM RATE (ADR) AND #4 IN HOTEL ROOM OCCUPANCY FOR JANUARY – OCTOBER 2011 AMONG THE TOP 25 U.S. MARKETS
For the first ten months of 2011 (January–October), Greater Miami and the Beaches showed increases vs. 2010, ranking #4 in Revenue Per Available Room (RevPar) at $114.22, #4 in Hotel Room Occupancy at 75.8% and #4 in Average Daily Room rate (ADR) at $150.79 among the Top 25 Markets in the U.S. Smith Travel Research compares the top markets in the United States based on Occupancy, Average Daily Room Rate (ADR) and Revenue Per Available Room (RevPar).
Top 25 Hotel Markets Revenue Per Available Hotel Room [Rev Par] January – October 2011
$ % Change vs. 2010
1. New York $192.79 + 6.3%
2. Oahu Island $131.62 +13.6%
3. San Francisco $126.14 +19.7%
4. Miami $114.22 +13.9%
5. Boston $110.07 +7.8%
Top 25 Hotel Markets Average Daily Occupancy January – October 2011
% % Change vs. 2010
1. New York 81.2% -0.2%
2. Oahu Island 81.1% +3.5%
3. San Francisco 80.8% +5.0%
4. Miami 75.8% +8.0%
5. Boston 73.6% + 3.2%
Top 25 Hotel Markets Average Daily Room Rate January – October 2011
$ % Change vs. 2010
1 New York $237.55 + 6.5%
2. Oahu Island $162.37 +9.7%
3. San Francisco $156.08 +14.0%
4. Miami $150.79 +5.5%
5. Boston $149.45 + 4.4%
>>> Press release: The Beacon Council Embarks on Joining Forces Miami to Assist Local Veterans and Military
The Beacon Council, Miami-Dade County's official economic development partnership, is starting a new program called "Joining Forces Miami" to track employment and opportunities for veterans, military personnel and their spouses in Miami-Dade County. The Beacon Council and their 274 member companies are committed to energizing and collaborating with the South Florida business community to collectively strive to hire 4,000 veterans by the end of 2013. The Beacon Council will target major public and private local employers, as well companies that are recruited to Miami-Dade County, to ensure that all efforts are made to provide employment to veterans, military personnel and their spouses.
"Joining Forces Miami will provide our organization with a conduit to reach out to our local business community to ensure that we are maximizing the resources available to assist our veterans and military community," said Frank R. Nero, President and Chief Executive Officer of The Beacon Council. "Our military industry is an important component of our local economy, and this program is one step in ensuring that Miami-Dade is a friendly, military community."
The Beacon Council will carry out this program through its Miami-Dade Defense Alliance, which focuses on the retention and expansion our military industry and making Miami-Dade County a military friendly community for our veterans, military personnel and their families. The Joining Forces Miami program will operate through extensive community outreach to those organizations that have a role in the employment of veterans, military personnel and their spouses, including Miami-Dade County's major public and private employers, as well as the U.S. Chamber of Commerce, Association of Defense Communities, Miami-Dade County, Workforce Florida, Enterprise Florida, local chambers of commerce, local veterans support organizations, The United Way and local universities.
The Beacon Council will follow up with the companies that have made employment commitments to determine if the commitment has been met and, if not, find the impediments to meeting the commitment. This component of the program is critical as a means of identifying systemic issues that are impeding with the employment of military personnel and their families and as well possible solutions to the issues and can also highlight those employers that have met their commitment and identify lessons learned and best practices that can contribute to the sustainability of the program. The Beacon Council also will provide assistance with new federal resources that will be available through the Federal government.
MIAMI-DADE PUBLIC SCHOOLS
>>> Perez battles for amended 2012 redistricting map but effort goes down in flames 8-1
The school board passed nine new Board Districts for the board members to represent, after redistricting factored in the 2010 Census numbers and the vote was 8 to 1 with long serving board Member Marta Perez (Net worth $2.18 million) verbally fighting to the end to keep her old district more intact. She is said to be planning to sue the public school district in court. Perez said she thought the newly configured districts that had been reviewed at a board committee where the issue was extensively discussed earlier unjustly impacted her more than the other eight members and specifically took a shot at Board Member Carlos Curbelo (Net worth $226,000) for pushing the changes.
The board members as a whole during the discussion generally said they all lost or gained areas in the school board districts and Perez's introduction of an alternative map of the proposed districts got no traction and they went with what was proposed by the cartographer Guillermo Olmedillo and the attorney the district hired for this process. Since the shape of the board districts was part of a federal judicial decree in the early 1990s that eliminated at large school board member districts to allow more ethnic diversity on the board.
| | |
| --- | --- |
| Curbelo | Perez |
>> Press release: HANTMAN, FELDMAN CHOSEN AGAIN TO LEAD MIAMI-DADE SCHOOL BOARD
Perla Tabares Hantman, School Board Member and last year's Chair was elected for the fifth time to chair the Miami-Dade County School Board for the year ahead. "This is an honor for me and I accept the responsibility with gratitude and enthusiasm," said Ms. Hantman. Ms. Hantman was originally elected to the School Board in 1996 to represent District 4. She was the first Hispanic woman to serve as Chair and was elected by her peers for three consecutive terms in 1999, 2000 and 2001. Dr. Lawrence S. Feldman was elected for the second time as Vice Chair. Dr. Feldman, who represents District 9, was elected to the School Board in 2008.
PUBLIC HEALTH TRUST
>>> FRB Treasurer Arriola's fiery temper gets him into trouble again, threatening to throw a reporter 'out the f—king window,' not a resume builder
There he goes again, Financial Recovery Board Treasurer Joe Arriola lost his temper at the FRB committee meeting recently when Miami Herald veteran reporter John Dorschner www.miamiherald.com asked him about a possible conflict and would he report to the University of Miami what was said at a upcoming closed door strategy meeting the board held last week. Arriola, 64, responded to the reporter's question angrily saying the man was out of bounds to 'question my ethics' and 'If you do that again, I'm going to throw you out the f – -king window.' Arriola was asked that question because he had to resign from the older larger PHT board where he was the university's appointment and University of Miami board trustee, before the Miami-Dade commission confirmed him on the new smaller FRB in the spring.
The self made man who does not have a college degree, made his money owning a printing company and when he sold the business back in the late 1990s, it was said to have sold for over $40 million. Since then he has been involved in civic causes, was the co-chair for the United Way of Miami-Dade's yearly fund drive, was on the health trust board for a couple of years, but left in January 2003 after Miami Mayor Manny Diaz (net worth $1.8 million) chose him as the new city manager. He later applied in 2005 to be back on the PHT board but after an incident where he physically made contact with me while I was sitting formally at the Public Health Trust Nominating Council interviews. County commissioners on the Council interviewing candidates after the incident decided his personality was too volatile to be put back on the high profile public board.
He would later resurface on the PHT board after UM appointee Stanley Arkin to the Jackson board stepped down for health reasons and the university named him as the institution's representative on the then 17-member PHT board. And during this time he had a number of sharp verbal exchanges with fellow PHT Trustee Robin Reiter-Faragalli including one exchange where she suggested Arriola might have violated a Florida Sunshine Law when he spoke to UM Miller Medical School Dean Pascal Goldschmidt M.D., about the selection of Carlos Migoya as the new head of the health trust that he took over in May. After a national search was done for CEO Dr. Eneida Roldan's replacement running the health enterprise. And this recent incident is not the first time the man, considered worth listening to because he does not give a damn what people think, but also has critics and observers calling him a bully and a loose canon when it comes to being in public service in such a high profile capacity.
The Watchdog Report talked to one FRB member last week about this temperament issue, that reflects on the whole board, that such outbursts were unacceptable behavior and a black eye for the FRB because people must realize this is not acceptable behavior and such an outburst comes off almost as a childish tantrum. And Arriola's uncontrolled temper must be put in the context that he has been thrown out of Miami Heat games because of his verbal actions and even went after three reporters at a Coconut Grove Chamber of Commerce luncheon years ago. There he likened CBS investigative reporter Jim DeFede to a large Star Wars character, suggested Miami Herald city beat reporter Michael Vasquez wore make-up and in the case of the Watchdog Report, I had never "held a job in my life," despite the fact in my past corporate world. I had been stationed in Tokyo, Sydney and spent extensive time in China from 1977 through 1994. DeFede took the camera footage of the luncheon and did a great profile story on the city manager that ended with Arriola screaming at a referee at a Heat game with the reporter concluding this was the "face of Miami" and it was another Miami Moment. Further, the FRB has a Jackson Health System security detail attending the committee and televised board meetings and the security of the administration and board is important. But that same protection must be applied to the public and press attending these public meetings if the law of the jungle is not to be applied to this public institution and administration. >>> Editor's note: I have no beef with Arriola and initially in the early 2000s we were friends and he sent me a $500 check, but the relationship cooled over the years because of his personality, especially actions in the public arena, which he forgets is a different culture than a privately owned business.
>>> Here is a past WDR: Oct. 2005: Miami Manager Joe Arriola, age 58 continues to be the poster child for inappropriate behavior during public meetings after his performance at the Public Health Trust Nominating Council meeting Monday. The nominating council before Arriola' interview had been engaged in a serious interview process during the prior four-hours when 10-trustee candidates were thoughtfully questioned and vetted by the nominating council. The five-member council is made up of County Commissioners Rebeca Sosa, Javier Souto, and Bruno Barreiro; state Sen. Rudy Garcia, R-Hialeah and Larry Handfield the chair of the health trust. Sosa is the council chair and there are five openings on the 17-member board.
Arriola apparently thought it would be funny and a put down if he touched and mussed the hair of the publisher, age 54 as he walked bye to sit down for his interview. He has done a variation of this derogatory act before. The last time he did it publicly involved David Samson of the Florida Marlins during a county televised press conference concerning a new baseball stadium. After Arriola kept rubbing and patting his head with the cameras rolling. A visible annoyed Samson told him to stop it and he shot back that his height was the size of Arriola' girth.
Arriola has a history of losing his temper and speaking with no regard to the formality of the forum, which in the nominating council case prior to his interview had been respectful and serious, and while he tried to smack down the Watchdog Report. He embarrassed only himself in a very public meeting. This un-requested contact by a public official has never occurred in all my time watching government and questions whether Arriola has the temperament for a public board given his condescending attitude about the public and press. Further, he apparently lacks an understanding of our society's social morays.
Also this physical contact is classified as unlawful touching and could be considered a Battery on the press and this is not the only time he has crossed the line of professionalism and respect for people. The Miami manager has a history of losing his temper and verbally treating people poorly including a recent verbal showdown with Miami Commissioner Jeffery L. Allen at a commission meeting and a run in with now deceased Miami Commissioner Arthur Teele, Jr.
In the case of Teele, the commissioner threatened to have the sergeant-at-arms get involved if the manager did not verbally crank it down and show more respect to the elected leaders that he works for at an August 2004 meeting at the Miami Arena. The city manager's other greatest hits when it comes to losing his temper in a public forum range from a profane outburst during a school board meeting in 2002 where he was on staff for only four months, to an almost threatening verbal exchange directed at the PHT chair Michael Kosnitzky of the Public Health Trust during a meeting in 2002. Commissioner Souto when that exchange occurred actually got up and left the meeting of the health trust during Arriola' fiery verbal assault. Further, the media has other footage of Arriola confronting people in a hostile or demeaning way in the city hall lobby over the last two and a half years that he has been manager.
Miami Mayor Manuel "Manny" Diaz when asked Wednesday about the manager's behavior said he would not comment on it, but Diaz minutes later during a press conference for a new development on Watson Island. Diaz joked that he thought Arriola should go to a planned spa for a session before he attended commission meetings. The Watchdog Report asked Miami Commission chair Joe Sanchez Wednesday about the incident with the city manager and he was shocked and was unaware that Arriola had applied to the PHT board. Further, he said, "Arriola should apologize to me" and he would talk to the manager.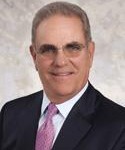 Arriola
>>>Meeting announcement: In preparation for the November 28, 2011 Televised PHT FRB meeting please see attached agenda and supporting documents on the Jackson Health System website. As of June 2011, the Public Health Trust Financial Recovery Board committee and board meeting agendas and other supporting documents are now available for download in PDF format on the Jackson Health System's website accessible at the following link:
https://www.jhsmiami.org/workfiles/wmApps/body..cfm?f_r=publicDocs&f_n=pDindex_PHT.cfm You are reminded that there will be no duplicated agendas available for distribution at the board or committee meetings.
>>> The FRB board meeting televised on the county cable channel is meeting at 3:00 p.m. Monday in the commission chambers and the public should watch these deliberations and see if Arriola has anything to say about the incident and making a possible apology to the public and press. However, he has already gone on some Spanish media outlets verbally blasting The Herald and Dorschner so any contrition on his part is unlikely.
CITY OF MIAMI
>>> Mayor Regalado taps Suarez as commission chair, shocked at Marlins parking garage-paying taxes & Up tick in homeless in downtown Miami
Miami Mayor Tomas Regalado (Net worth $7,500) told the Watchdog Report while he was at the Camillus House Last Feast Celebration at its old location by the torn down Miami Arena on Thursday that he is picking Commissioner Francis Suarez (Net worth $81,131) as the new Miami commission chair for the coming year and he will replace Commission Chair Willy Gort (Net worth $226,000). Suarez, an attorney has settled into the position on the dais since being elected in 2009 and has been a calm voice at times when things got testy during some of the discussions. He is the son of Miami-Dade Commissioner Xavier Suarez (Net worth $328,000), who was elected in the spring to county commission District 7 and the son helped his father do campaign fundraising during the past spring, and among political insiders. Francis' presence helped the former Miami Mayor rehabilitate and overcome some of the obstacles from his past political life in the 1990s to change voter's hearts and to support him in this new race that had him win after two unsuccessful races in 2001 and 2004.
What about the Marlins stadium property tax issue?
Regalado, who did not support the Global Agreement with the county and financial package created to fund the new Marlins retractable roof stadium, said he was shocked to hear that the city might have to pay property taxes on the four parking garages the city was building adjacent to the ballpark www.miamiherald.com . The county's Property Appraiser Pedro Garcia, Jr.(Net worth $1.1 million) and his office believe that given the way the deal was structured, that property taxes might be owed from the city and it could be around $1.5 to $2 million per year and would come out of Miami's general fund. Further, Commissioner Marc Sarnoff (Net worth $2.08 million) in a conversation with former Carnival Cruise CEO Bob Dickinson Thursday at Camillus House when they were discussing the issue. Sarnoff said he had asked then Mayor Manny Diaz and senior county staff about the property tax issue and he said he was assured that the garages would be exempt. He even believes he has a memo on the subject and the meeting but it is clearly another wrinkle in the expensive saga of the new stadium, that when financing is thrown in, comes in costing $2.4 billion over the next decades.
CITY OF MIAMI BEACH
>>> Beach activist and attorney Frank Del Vecchio calls for residents to rise up and oppose destination resort gambling
Email from Del Vecchio: Billionaire Las Vegas casino mogul Steve Wynn is trying to squelch Miami Beach opposition to destination casinos by dangling the possibility that he will build a convention/casino complex for us. ["Las Vegas mogul endorses Beach for casino site", Nov. 10 Herald article by Douglas Hanks.] http://www.miamiherald.com/2011/11/09/2494150/las-vegas-gambling-mogul-eyes.html#storylink=misearch This dangerous flirtation distracts us from the clear and present danger of a massive casino/convention center on the Herald/Omni site. The "Destination Casino" bill pending in the state legislature must be defeated to clear the way for an upgraded Convention Center on the Beach and avoid the nightmare of gridlock on MacArthur and Venetian Causeways. The casino bill can be defeated in the state legislature, but not if residents buy in to Wynn's game.
Miami Beach knows better than to be taken in by the Las Vegas hard sell and the illusion of easy money. The sooner we scuttle the Destination Casino bill the sooner we can upgrade our convention center, capitalizing on our city s unique concentration of architecture, pedestrian ambience, art, music and dance, climate and beachfront. Casino industry hype is so intense; Miami Beach commissioners need confirmation that residents oppose casinos in Miami-Dade. >>> They will vote on this at their December 14 city commission meeting (item to be heard after 5PM). Opportunities for resident input: Meet with Mayor Bower, 6:30PM Wed., Dec. 7, Botanical Garden – City Commission Workshop, 4PM, Friday, Dec. 9, Convention Center Hall C, Room 134 — Chamber of Commerce "Gaming Forum", 5:30PM-7:30PM Tuesday, Dec. 13, Convention Center Hall D — City Commission discussion item, after 5PM Wed., Dec. 14, city commission chambers
Residents should e-mail the mayor and commissioners on this matter: MayorBower@miamibeachfl.gov, Deede@miamibeachfl.gov, Ed@miamibeachfl.gov, Jerry@miamibeachfl.gov, Jonah@miamibeachfl.gov, Michael@miamibeachfl.gov, Jorge@miamibeachfl.gov
>>> Tuesday Morning Breakfast Club – Meeting Date: Tuesday, November 29th, 2011 Meeting Time: 8:30 AM Meeting Place: David's Café II, 1654 Meridian Ave., South Beach — Acting Miami Beach Police Chief Raymond Martinez will be presenting the Departments 2011 Staffing Plan at the November 29th meeting of the Tuesday Morning Breakfast Club. Chief Martinez will be joined by Captain Mark Causey of the Patrol Division. The plan being presented represented a significant departure from the staffing of the past as it aims to provide more police patrolling and designated regular staffing assignments. There is no charge for attending and everyone is welcome. David Kelsey, Moderator for the Breakfast Club. Visit our web site at www.MBTMBC.com (Miami Beach Tuesday Morning Breakfast Club).
CITY OF CORAL GABLES
>>> City webpage: City To Embark On Ambitious Street Paving Initiative
The City of Coral Gables is resurfacing approximately 30 lane miles of streets throughout Coral Gables at an estimated cost of $3.5 million. This street resurfacing project is part of the Neighborhood Renaissance Program proposed by City Manager Pat Salerno and approved by the City Commission. The list of streets to be resurfaced is equivalent to what would normally be paved in approximately 10 years, which makes this the most ambitious street resurfacing initiative ever undertaken by the City. "We're on the road to building a better Coral Gables," said Mayor Jim Cason. To ensure that City streets currently in need of resurfacing are included in this program, the City engaged the engineering firm of C3TS to evaluate and review all streets.
Staff independently reviewed the findings and has compiled a map indicating the streets to be resurfaced. Everyone will benefit from the elimination of the extensive backlog as the City will be able to stay current with street resurfacing needs as they arise. In the future, residents whose streets need resurfacing would not be placed on a waiting list for many years; instead, their streets would be repaved within a year. Phase one will resurface all identified neighborhood streets north of US1. A construction contract is expected to be presented to the City Commission for award early next year. Phase two will resurface all remaining streets for which a construction contract is expected to be presented to the City Commission for approval by next summer. To view a map of the streets to be resurfaced next year, click here. If your neighborhood street is not included in this map and you would like to have it reevaluated for possible resurfacing, please send an email to publicworks@coralgables.com.
CITY OF HOMESTEAD
>>> Wildlife smugglers plead guilty of offering jaguar skins for sale
Press release: Wifredo A. Ferrer, United States Attorney for the Southern District of Florida, E. Matthew Bendele, Acting Resident Agent in Charge, U.S. Fish & Wildlife Service Office of Law Enforcement, Miami Office, and Dave Hubbard, Resident Agent in Charge, U.S. Fish & Wildlife Service Office of Law Enforcement, San Antonio Office, announced today that Elias Garcia Garcia, 53, and Maria Angela Plancarte, 53, both of La Feria, Texas, pled guilty to charges of conspiring to violate the federal Lacey Act by trafficking in the skins of jaguars, a species listed as endangered under the Endangered Species Act, contrary to Title 18, United States Code, Section 371. According to the Indictment, court records, and statements in court, Garcia and Plancarte initially offered several jaguar skins for sale in South Florida in 2008. They later offered to sell jaguar skins to potential customers in person in Texas and by electronic means elsewhere. Additionally, under cover of a plant seed company they jointly operated, the defendants made repeated trips to South Florida, offering to sell jaguar skins to Florida customers. On November 9, 2010, at La Feria, Texas, Garcia and Plancarte sold 2 jaguar pelts to undercover FWS agents for a total price of $3,000 in cash and offered additional sales of up to 10 jaguar skins at a time to the agents. Garcia and Plancarte also admitted to a second sale of jaguar skins to undercover FWS agents in Homestead, Florida, resulting in a payment of $4,000 in cash, representing the purchase price of $3,000 and an additional $1,000 as a deposit against the future sale of up to 10 jaguar skins, to be smuggled into the United States by them from Mexico.
U.S. District Court Judge Joan A. Lenard, who accepted the pleas and adjudicated the defendants guilty, set sentencing for the defendants on March 5, 2012 at 2:30 p.m. Each of the defendants faces a possible term of imprisonment of up to five years and a criminal fine of up to $250,000 on the conspiracy count, as well as a period of supervised release of up to three years. The Endangered Species Act, Title 16, United States Code, Section 1531, et seq., and regulations promulgated thereunder, subject to certain exceptions not relevant in this case, makes it unlawful among other things, to deliver, carry, transport, ship, sell, or offer for sale any species of wildlife, or the dead body or parts thereof, listed under Title 50, Code of Federal Regulations, Section 17.11, and thus protected under the Act. The jaguar (Panthera onca) is listed as an "Endangered Species" under the Act, and subject to the prohibitions appearing in Title 50, Code of Federal Regulations, Section 17.21.
The Lacey Act, among other things, makes it unlawful for a person to transport, sell, receive, acquire, or purchase any fish or wildlife, including any jaguar, possessed, transported, or sold in violation of any law, treaty, or regulation of the Unites States. 16 U.S.C. §3372(a)(1). Mr. Ferrer extended his appreciation to the Florida Fish & Wildlife Conservation Commission for its assistance in this matter, and commended the investigative efforts of the U.S. Fish & Wildlife Service, which resulted in the criminal charges in the case. The case is being prosecuted by Assistant U.S. Attorney Thomas Watts-FitzGerald. >>> A copy of this press release may be found on the website of the United States Attorney's Office for the Southern District of Florida at www.usdoj.gov/usao/fls.
>>> OTHER STORIES AROUND FLORIDA
BROWARD COUNTY
>>> Hail Mayor Rodstrom, first elected in 1992 and survived political bloodbath in county recently, has $2.4 million net worth
The Broward commission recently elected John Rodstrom Jr., (net worth $2.4 million) as the body's new mayor and while it is a ceremonial position. The county mayor for the year gets a lot of television face time, especially in the times of hurricanes and other major weather events. Rodstrom, an investment banker has been in this leadership capacity before and he represents Commission District 7. He was first elected in 1992 and the investment banker is termed out in 2012, but a friend of his is challenging the validity of term limits in the state courts, though the commissioner denies the attorney is acting in his behalf. Over the years, one of his achievements was getting a new runway for the county's airport that had near by homeowners up in arms for years. And when he worked for Wachovia Bank, he was seen at many Miami-Dade Commission meetings as well as the Miami-Dade Expressway Authority when selling the organization's bonds for the bank.
Rodstrom http://www.broward.org/Commission/District7/Pages/Default.aspx
>>> Thank you for using the Broward County Commission Agenda E-mail Notification System. A new Broward County Commission Agenda is available. Point your browser to http://www.broward.org/commission/welcome.htm to view the new agenda.
PALM BEACH COUNTY
>>> West Palm Beach sellers of unnecessary septic tank products plead guilty to wire fraud
Wifredo A. Ferrer, United States Attorney for the Southern District of Florida, and Arthur A. Elkins, Jr., Inspector General, United States Environmental Protection Agency – Office of Inspector General (EPA-OIG), announced defendants Mary Moore, 54, Joseph Nouerand, 52, and Christopher Lincoln, 46, all residents of Pam Beach County, pled guilty yesterday to one count of conspiracy to commit wire fraud. Sentencing has been scheduled for February 10, 2012, before U.S. District Judge Kenneth L. Ryskamp. According to court documents and statements at the hearing, Moore, Nouerand and Lincoln, in concert with other employees of FBK Products, LLC., knowingly participated in a scheme to fraudulently market and sell an unnecessary and unneeded septic treatment product to residents of various states across the country.
During the plea, the defendants admitted to participating in a scheme beginning from March 12, 2009 through October 2010. Using the name FBK and Septic Remedy, the defendants and their employees made sales pitches to possible customers in various states that misled them into believing that the U.S. Environmental Protection Agency, the Food and Drug Administration, and the U.S. Department of Agriculture were affiliated with the septic treatment product that the defendants were marketing telephonically under the name Septic Remedy. As a further part of the scheme, the defendants and others fraudulently misled residents into believing that Septic Remedy would eliminate the need for having their septic tank pumped; that government regulations had changed the components of toilet paper; and that the version of Septic Remedy being marketed by the defendants was a second generation product, reformulated to work on allegedly new toilet papers. Through this scheme, some elderly customers were defrauded into purchasing more than seventy years worth of toilet paper. The fraud was valued at approximately $1,000,000. Mr. Ferrer commended the EPA-OIG for their work on this case. This case is being prosecuted by Assistant U.S. Attorney Norman O. Hemming, III. A copy of this press release may be found on the website of the United States Attorney's Office for the Southern District of Florida at www.usdoj.gov/usao/fls.
DELRAY BEACH
>>> Press release: Smuggler of Aliens gets 102 months in the federal Big House
Wifredo A. Ferrer, United States Attorney for the Southern District of Florida, Michael Shea, Acting Special Agent in Charge, U.S. Immigration and Customs Enforcement's Homeland Security Investigations (ICE-HSI), Miami Field Office, Randy Donnelson, Director of Air Operations, U.S. Customs and Border Protection (CBP), Miami Field Office, Rear Admiral William D. Baumgartner, Commander, 7th Coast Guard District, Vernon Foret, Director of Field Operations, U.S. Customs and Border Protection (CBP), Miami Field Office, and Matthew Zetts, Chief Patrol Agent, U.S. Border Patrol, announced the sentencing of defendant Judith Moody, 59, a.k.a. Sandra Anderson, Olivia Marie Williams, Mamie Ann McKenzie, Devra Flowers, Judy Ann Jackson, Kendrick Bernard Fuller, and Audrey Patrice Winkfield. Senior United States District Judge Kenneth L. Ryskamp sentenced Moody to 102 months in prison, to be followed by 3 years of supervised release.
On May 25, 2011, Moody pled guilty to three counts of alien smuggling for profit, in violation of Title 8 U.S.C. 1324 (a) (2) (B) (ii), and one count of aggravated identity theft, in violation of Title 18 U.S.C. 1028A (a)(1). As part of her plea, Moody signed a written proffer in which she admitted that on or about October 11, 2010, she was aboard Le Superior, a 35′ U.S. registered Bertram sportfish vessel, when it was intercepted by the Coast Guard approximately 32 nautical miles east of Delray Beach, Florida. Moody and co-conspirator Jesus Saavedra were attempting to bring 31 aliens into the United States for profit. These migrants were nationals from various countries, including Haiti, Brazil, Sri Lanka, and Jamaica. Seven of the migrants had been previously deported from the United States, and three had been deported subsequent to convictions for aggravated felonies. Moody also admitted that she falsely identified herself to the Coast Guard and ICE agents as Sandra Anderson and produced a birth certificate with that name to support a false claim of United States citizenship.
In addition to Moody, co-defendant Jesus Saavedra pled guilty to one count of alien smuggling for profit, in violation of Title 8 U.S.C. 1324 (a) (2) (B) (ii), and, on February 25, 2011, was sentenced to 37 months' imprisonment, to be followed by 3 years of supervised release. Three of the migrants pled guilty to aggravated re-entry, in violation of Title 18 U.S.C. 1326(a) and (b)(2): Michael Nigel Nobel; George Everton McDonald; and Kesrick Bandoo. All were sentenced to time served, to be followed by 3 years of supervised release. Mr. Ferrer commended the investigative efforts of ICE-HSI, the USCG, CBP's Office of Field Operations, Office of Air and Marine, and the U.S. Border Patrol. The case was prosecuted by Assistant U.S. Attorneys Stephanie Evans and Carolyn Bell. A copy of this press release may be found on the website of the United States Attorney's Office for the Southern District of Florida at www.usdoj.gov/usao/fls. Related court documents and information may be found on the website of the United States District Court for the Southern District of Florida at www.flsd.uscourts.gov or on http://pacer.flsd.uscourts.gov.
HILLSBOROUGH COUNTY
>>> Company that sells seafood and its president sentenced for the mislabeling of shrimp
Wifredo A. Ferrer, United States Attorney for the Southern District of Florida, and Otha Easley, Acting Special Agent in Charge, National Oceanic and Atmospheric Administration (NOAA), Office of Law Enforcement (OLE), announced yesterday's sentencing of defendants Adrian Vela, 76, and Sea Food Center, LLC., both of Tampa, Florida, on charges that they conspired to mislabel shrimp. The two had previously pled guilty to a nine-count Criminal Information, which charged them with conspiring to violate the Lacey Act and the Food Drug and Cosmetics Act. U.S. District Judge Joan A. Lenard sentenced Vela to three (3) years of probation. Sea Food Center was sentenced to one year of probation, a $15,000 fine and $1,200 special assessment. United was previously sentenced before U.S. District Judge Ursula Ungaro on July 27, 2011. According to documents filed with the court and statements made during Vela's guilty plea, Vela engaged in a scheme from June 2008 through June 2009, in which he and Sea Food Center oversaw the false labeling of less marketable substituted seafood product, "Shrimp, Product of Thailand," "Shrimp, Product of Malaysia," and "Shrimp, Product of Indonesia," which was misbranded, marketed, and intended to be marketed as "Shrimp, Product of Panama." This conspiracy involved more than 500,000 pounds of shrimp, with a retail value of between $400,000 and $750,000.
The mislabeling of foods such as fish and shrimp is prohibited by the federal Lacey Act, 16 U.S.C. §§ 3372(d)(1) and 3372(d)(2), and the Food Drug and Cosmetic Act (FDCA), 21 U.S.C. § 331. The Lacey Act, in pertinent part, makes it unlawful for a person to falsely identify any fish which has been, or is intended to be, imported, sold, purchased, or received from any foreign country or transported in interstate or foreign commerce. The FDCA, in pertinent part, prohibits the alteration or removal of the whole or any part of the labeling of food, if such act is done while such article is held for sale after shipment in interstate commerce. >>> Mr. Ferrer commended the NOAA-OLE for its thorough investigative efforts. This case was prosecuted by Assistant U.S. Attorney Norman O. Hemming, III. A copy of this press release may be found on the website of the United States Attorney's Office for the Southern District of Florida at www.usdoj.gov/usao/fls.
HARDEE COUNTY
>>> Press release: Gov. Scott taps Frederick "Rick" Knight as new county commissioner.
Knight, 64, of Wauchula, has been a real estate broker since 1979 and serves on the Wauchula City Commission as Mayor. He has also served on the Hardee County Fire Assessment Board since 2010. Knight served on the Hardee County Economic Development Council from 2006 to 2011 and on the board of directors for the Community Health Purchasing Alliance in 2000. He previously served as a Wauchula City Commissioner in the 1980s. Knight will fill the vacancy created by the resignation of Terry Atchley and is appointed for a term beginning November 22, 2011, and ending November 19, 2012.
COMMUNITY EVENTS
>>> Press release: Stemberger to Debate Casino Leaders at Fort Lauderdale / Broward Chamber of Commerce Forum on Gambling
On Tuesday morning, November 29, 2011, from 7:30am to 9:30am at the Westin Cypress Creek Hotel, 400 Corporate Drive in Fort Lauderdale, Florida, a debate forum will be held on the current legislative proposal to expand casinos in Florida. Orlando attorney John Stemberger, the President of the Florida Family Policy Council will be the sole anti-gambling voice on the five-person panel, which is being sponsored by the Greater Fort Lauderdale Chamber of Commerce. The forum will also feature some of the top advocates for the Casino Industry including State Senator Elyn Bogdanoff, the sponsor of the Florida Casino bill; Dan Adkins, President of the Marti Gras Casino; Bob Wyre, General Manager of Isle Casino and Racin; and Nick Larossi, Lobbyist for Los Vegas Sands. The debate will be moderated by the Editor of the Sun Sentinel Newspaper, Antonio Fins. Thirty minutes will be set aside for questions from the audience during the forum. Other co-sponsors of the forum on gaming include the Miramar/ Pembroke Pines Chamber of Commerce, Tamarac Chamber of Commerce, Greater Pompano Beach Chamber of Commerce, Greater Hollywood Chamber of Commerce, Coral Springs Chamber of Commerce and the Broward County Council on Chambers. >>> Tickets to the breakfast event are $30.00 per person and can be purchased online at the Fort Lauderdale Chamber website www.ftlchamber.com/gaming or by contacting Heather House at 954.462.4976 or heather@ftlchamber.com. Registration closes at noon on Monday November 28, 2011.
>>> Press release: Driving Fore a Cause 1972 Undefeated Dolphin Hall-of-Famers Support Virginia Key Beach Park Trust
NFL Pro Hall-of-Famer Larry Little is lending support with his undefeated Miami Dolphin team by hosting the 5th Annual Larry Little Legends Golf Classic at the Inverrary Country Club located at 3840 Inverrary Blvd, Lauderhill, FL 33319 on Friday, December 2, 2011 at 8:30am. All proceeds from the tournament will benefit the restoration, operation and capital improvement projects at the Historic Virginia Key Beach Park (HVKBP). The Inverrary Country Club features an 18-hole "West" course highlighting its 6,621 yards of golf on beautiful Bermuda grass and has hosted several PGA and LPGA events. Sponsored by the Calder Casino & Race Course, the 2011 Larry Little Legends Golf Classic will launch a two-day event with a V.I.P. Cocktail Party on the evening of Thursday, December 1st at the Calder Casino & Race Course, 21001 NW 27th Avenue, Miami Gardens, FL 33056.
Attendees will have the opportunity to bid on appealing auction items and engage in an enjoyable meet & greet with celebrity Hall of Fame golfers like Bobby Bell, Ted Hendricks, Dwight Stevenson, Leroy Kelly and Ricky Jackson, members of the 1972 undefeated Dolphin team and an array of influential guests. "Over the years, I've realized how exceptional and important it is to give to the community. Being the spokesperson for Virginia Key Beach Park Trust allows me to lend my support and efforts to this historical jewel, hopefully inspiring change and unity. In addition to what the Trust has done to preserve history, I call on fellow community leaders both in sports and other arenas to assist in supporting and uplifting the beautiful nature and value of Historic Virginia Key Beach Park. It really is a wonderful cause," says Larry Little. Participants will begin the second day with a pre-event breakfast followed by warm-ups beside the driving range. At the 'shot-gun' opening, golfers will be paired with famous sports figures where they will then begin to compete. Post-competition events will feature an awards banquet and prizes, with all proceeds benefiting the Virginia Key Beach Park Trust.
Additional sponsors include the Miami Dolphins, American Airlines, The Produce Connection, Warren Henry, Ryder System, Bacardi, Five Brothers Produce, Community Bank of Florida, Publix, S&L Beans, Miami-Dade Fair, Miami-Dade County and Mercedes Benz. >>> For further information about the Larry Little Legends Golf Classic or sponsorships contact Ingrid Stuart, at 954.867.6511 or email at istuart@miamigov.com For more information on Virginia Key Beach Trust or media inquiries, contact Kechi Okpala at 305.960.4618 or email at KOkpala@miamigov.com. Visit our website at www.virginiakeybeachpark.net.
>>> Press release: The Coconut Grove Rotary Club Presents – THE GREAT GROVE TREASURE HUNT!
The search for fun and treasure in the Grove is Saturday, December 10th and starts at the SANDBAR SPORTS GRILL, 3064 Grand Avenue. Register between 11:30am and 1pm and join your mates and other scallywags with $10 Bottomless Bloody-Mary's or Mimosas and two fabulous breakfasts for just the price of one. You'll be given a treasure map leading you on a Grove Treasure Hunt for fun, great grog and great treats, plus treasure tickets for dozens of fabulous raffle prizes. Then from 5 to 8 join the "Grab-Some-More-Booty-Party" at MR. MOE'S, 3131 Commodore Plaza. While we replay the day, you'll get Grub 'n' Grog specials, live music and the big drawing for all the loot! The cost is just $25 at the door or $20 in advance at coconutgrovetreasurehunt.eventbrite.com with all proceeds going to The Rotary Club of Coconut Grove Foundation to help our Coconut Grove neighbors.
For more information call Kelly Smith @ 305-302-9342
>>> JUST ANNOUNCED! ONE NIGHT ONLY! – The Adrienne Arsht Center for the Performing Arts of Miami-Dade County proudly presents LONG-REIGNING
"KING OF THE BLUES" B.B. KING — "No. 3 of the Top 100 Guitarists of All Time!" – Rolling Stone As part of the 2011-2012 Knight Masterworks Season Pops Series – January 4, 2012 at 8 p.m., Tickets Starting at $49 John S. and James L. Knight Concert Hall
American blues legend B.B. KING, who has played to sold-out audiences at major concert halls, festivals, and stadiums in 90 countries around the globe, brings his signature mix of expressive singing, sinuous riffs and distinctive guitar sound to the Arsht Center's John S. and James L. Knight Concert Hall on January 4, 2012 at 8 p.m. Widely regarded as the most influential and renowned blues artist of the past half century, the ever-popular "king of the blues" is more relevant than ever as he continues to define the blues for a worldwide audience. B.B. KING makes his Arsht Center debut with this performance, which is the second concert of the 2011-2012 Knight Masterworks Season Pops Series.
KING is known for his crowd-pleasing showmanship, performed on his trademark Gibson guitar "Lucille," and his ability to create an intimate concert experience at every show. The program will include a selection of traditional blues and original songs by the blues patriarch. >> Tickets start at $49 and may be purchased through the Adrienne Arsht Center box office by calling (305) 949-6722, or online at www.arshtcenter.org. Tickets go on sale to members on November 14, and to the public on November 21. "The sounds of King's guitar distinguish him as the one and only B.B. Forever he will be the giant of jazz blues that we all love," said M. John Richard, president and CEO of the Adrienne Arsht Center. "We are thrilled to present this concert as part of our Knight Masterworks Season Pops Series which showcases the best talent in American popular music." American blues guitarist and singer-songwriter B.B. KING is widely regarded as one of the most influential blues guitarists of all time, inspiring countless other electric blues and blues-rock guitarists such as Jimi Hendrix, Eric Clapton, Buddy Guy, Robert Cray, and Stevie Ray Vaughan. Throughout his long and illustrious career, he has maintained a highly visible and active touring schedule, performing at every major venue and music festival around the globe, averaging 250 concerts a year. In the late 1980s, he reached a new generation of fans with the single "When Love Comes to Town," a collaborative effort with U2, and again when he teamed up with guitarist Eric Clapton to record "Riding with the King." His numerous accolades include 15 Grammys, the Presidential Medal of Freedom, and the NARAS Lifetime Achievement Award. KING was ranked No. 3 on Rolling Stone magazine's list of the "100 Greatest Guitarists of All Time."
EDITORIALS
>>> Members of Congress insider trading examined by CBS 60 Minutes has created a firestorm with the public
The revelation that members of Congress are able to do essentially insider trading in the stock market making them millions disclosed in a CBS 60 Minutes story recently has shaken the body and the Republic to its core and that should be the case, given the exceptions the Congress has carved out and established for their own members. Since the story broke, I have had more people come up and say they were "disgusted" and livid that lawmakers can legally flaunt the activity with a straight face. The Congress's reputation was in the tank before this revelation but the backlash is rising with the public and more and more people from both political parties are saying all these elected leaders should be taken out, or at the minimum, reform this loophole. The U.S. Representatives and Senators claim since they are dealing with public tax dollars that this is not a conflict, but whom are they kidding when federal legislation can move an industry or company, either with a economic shot in the arm or destroy it with the sword of Damocles of business funding or regulation death.
For while leaders are constantly carping about how bad the national economy is they are insulated from much of this pain as they proceed to feather their fiscal nest, maybe only a million of dollars at a time, sometimes more, but it is unseemly and is a corrosive aspect of our culture and public institutions. And here in Miami different variations on these themes are manifested in a variety of ways and can be summed up when two local brothers were sentenced and had a federal judge concluding after the defense attorney argued his clients had paid 60 percent of their taxes and should get less of a sentence. "Only in South Florida is stopping at a red light or paying all your taxes an aspirational act," said federal District Court Judge Patricia Seitz during the sentencing of Carlos and Jorge de Cespedes for engaging in 14-years of Medicare fraud. And while what Congress is doing is legal so there is a difference, if lawmakers are smart given the mood of the country's voters. They should end this practice for taxpayers are looking for ending political careers when they go to the polls like never before and as this information gets out to the nation since it so widespread across party lines, to say voters will be angry is a major understatement.
LETTERS
>>> Reader on Miami-Dade Commissioner Suarez's statement about his public schools teacher wife retirement benefits last week
If Commissioner Suarez's wife worked for the School Board for 30 years and her average salary during her best five years was $41,000 then her monthly pension check would be $1,640, almost $1,000 per month more than the figure he used. ($41,000 x 48% (1.6% for each full year of service) = $19,680 per year = $1,640 per month).
>>> LIFETIME FOUNDING MEMBERS & INITIAL SPONSORS IN 2000
ANGEL ESPINOSA – (Deceased) owner COCONUT GROVE DRY CLEANER'S
HUGH CULVERHOUSE, Jr.
THE MIAMI HERALD www.miamiherald.com (2000-2008)
ARTHUR HERTZ
WILLIAM HUGGETT, Seamen Attorney (Deceased)
ALFRED NOVAK
LINDA E. RICKER (Deceased)
JOHN S. and JAMES L. KNIGHT FOUNDATION www.knightfoundation.org
THE HONORABLE STANLEY G. TATE
>>> Watchdog Report supporters – $2,000 a year
FLORIDA POWER & LIGHT www.fpl.com
RONALD HALL
MIAMI-DADE COUNTY www.miamidade.gov
UNITED WAY OF MIAMI-DADE COUNTY www.unitedwaymiamidade.org
>>> Watchdog Report supporters – $1,000 a year
AKERMAN SENTERFITT www.akerman.com
RON BOOK
LEWIS TEIN www.lewistein.com
LINDA MURPHY: Gave a new laptop in Oct. 2001 to keep me going.
WILLIAM PALMER
SHUBIN & BASS www.shubinbass.com
>>> Public, Educational & Social institutions – subscribers at $1,000 or less
CAMILLUS HOUSE, INC. www.camillushouse.org
CITY OF MIAMI www.miamigov.com.
CITY OF CORAL GABLES www.coralgables.com
CITY OF MIAMI BEACH www.miamibeachfl.gov
COMMUNITY PARTNERSHIP FOR HOMELESS www.cph.org
THE STATE OF FLORIDA www.myflorida.gov
GREATOR MIAMI CHAMBER OF COMMERCE www.miamichamber.com
GREATER MIAMI CONVENTION & VISITORS BUREAU www.miamiandbeaches.com
HEALTH FOUNDATION OF SOUTH FLORIDA www.hfsf.org
MIAMI-DADE COUNTY www.miamidade.gov
MIAMI-DADE PUBLIC SCHOOLS BOARD www.dadeschoolsnews.net
PUBLIC HEALTH TRUST & JACKSON HEALTH SYSTEM www.jhsmiami.org
THE BEACON COUNCIL www.beaconcouncil.com
THE CHILDREN'S TRUST www.thechildrenstrust.org
THE MIAMI-DADE COUNTY LEAGUE OF CITIES www.mdclc.org
UNITED STATES OF AMERICA http://www.firstgov.gov/
UNIVERSITY OF MIAMI www.miami.edu
The Watchdog Report covers a few of the meetings attended weekly. It remains my belief that an informed public will make better decisions. Therefore, I go to meetings, make the presence of an informed citizen known, and bring the information to you. The Watchdog Report is in the fourth year of publication and it has been an honor to be able to send this information to you. It is sent to readers in Miami-Dade, Florida, the U.S. and the world. The Watchdog Report is sent to thousands free and while readers have been prodded to subscribe the results have been mixed. Over 550 reports and Extra's have been sent since May 5, 2000 and over one million words have been written on our community's governments and events. The report is an original work based on information gathered at public meetings, interviews and from documents in the public domain.
LETTER POLICY
I welcome letters via e-mail, fax, or snail mail. Letters may be edited for length or clarity and must refer to material published in the Watchdog Report. Please see address and contact information. Please send any additions and corrections by e-mail, fax or snail mail. All corrections will be published in the next Watchdog Report. If you or your organization would like to publish the contents of this newsletter, please contact me. Please send your request to watchdogreport1@earthlink.net
Daniel A. Ricker
Publisher & Editor
Watchdog Report
Est. 05.05.00
Copyright © of original material, 2011, Daniel A. Ricker
>>> The Watchdog Report are now available to television stations web pages, and all the newspapers and other media in South Florida if the publishers have an interest to run part or all of the stories. Further, in 2000, I used to have some paper's running the report in the Spanish press, that option is available again, and publishers should contact me. The news content will not be free, but you can pick and chose the stories of interest, edit them if necessary but you must still keep the general story intact. If you are a news outlet and would like to learn more about, the Watchdog Report and this offer contact me at watchdogreport1@earthlink.net for further information.
>>> Here is what past newspapers have written about the Watchdog Report publisher including a survey and regional study done by the U. North Carolina at Chapel Hill on the media in the southeast United States.
>>> The Miami Herald and Orlando Sentinel & Sun-Sentinel articles on the Watchdog Report publisher over the years. >>> Published on September 9, 1999, Page 1EA, Miami Herald, The (FL) CITIZEN ADVOCATE' KEEPS TABS ON POLITICIANS >>> Published on January 3, 2000, Page 1B, Miami Herald, The (FL) MIAMI-DADE WATCHDOG WILL BE MISSED >>> >>> To read the full section large two page front page story, but without the photos and smart box graphics, go to: `I Go When You Cannot' – Sun Sentinel 20 Jan 2003 … Sometimes Dan Ricker lives in the dark so others may live in the light. … to his weekly Watchdog Report have finally mailed their checks. … http://articles.sun-sentinel.com/2003-01-20/news/0301190341_1_ricker-school-board-president-miami-s-first-cuban-american >>>Watchdog Report publisher named 'Best Citizen' 2003 by the Miami New Times –The publisher would like to thank the weekly alternative paper Miami New Times for bestowing their 2003 Best of Miami, 'Best Citizen' award to me and I am honored. Thank you. To read the full story go to http://www.miaminewtimes.com/issues/2003-05-15/citylife2.html/1/index.html
From the spring of 2003: U. North Carolina, Chapel Hill: Southeast U.S. Media Report lists Watchdog Report publisher as leading Florida commentator >>> Selected excerpts from the report on Florida's media sources
Those who do read the newspaper in Florida have a bevy of options for state government and political coverage. The dominant newspapers in the state are Knight-Ridder's The Miami Herald (Acquired by The McClatchy Company in 2006) and the Poynter Institute's St. Petersburg Times. Both papers endorsed Gore in 2000 but split on the 2002 gubernatorial race, with the Herald endorsing Republican incumbent Jeb Bush and the Times backing Democratic challenger Bill McBride. Daniel Ricker of The Miami Herald also writes an influential column as well as an email newsletter called the Watchdog Report that goes out to more than 100,000 subscribers. FEBRUARY 2004 – Florida: Columnists in Abundance –ERIC GAUTSCHI, graduate student, School of Journalism & Mass Communication, UNC-Chapel Hill – D) LEADING COMMENTATORS – Resource Commentator Organization Type Web site –Steve Bousquet St. Petersburg Times Column www.sptimes.com/columns/bousquet.shtml -"First Friday" WPBT TV (Miami) TV Show www.channel2.org/firstfriday/issues.html –Lucy Morgan St. Petersburg Times Column www.sptimes.com/columns/morgan.shtml –Daniel Ricker Miami Herald/Watchdog Report Newsletter >>> Readers who would like to read the complete University of North Carolina, Chapel Hill Southeast United States Media Report go to view the complete report or download all the data used in this study. >>> Watchdog Report Editor's note to the NCU/CH study: The subscriber number referenced is incorrect and applies to readership.
General subscriber's names will not be published in the Report. To subscribe to the Watchdog Report please use the form below as a subscription invoice.
********************************************************************
Watchdog Report Supporters Invoice-Form
NOTE: Invoice is for Yearly supporter/sponsorship Rates: Thank you.
Supporting Sponsors $5,000
Sustaining Sponsors $2,000
Corporate Sponsors $1,000 (All levels above will be listed in the report with web-site link if desired)
Large Business Supporters $500
Small Business Supporters $250
Individual Supporter $150
Student Supporter $ 75
Any amount $
Name & Address
Please make checks payable to: Daniel A. Ricker
Send to: 3109 Grand Avenue, #125
Miami, FL 33133
Fax 305-668-4784 -To contact the Publisher please e-mail watchdogreport1@earthlink.net